As I am typing away now, I have a snoring puppy in front of me, and a snoring fiance to my right. I can't help but chuckle to myself; listening to these two boys in my life, their snores making quite a symphony.
The first 2 days of the long weekend have been lovely! Think 1am bak kut teh supper, chocolate truffles, free gifts from lucky draws (free movie tickets and a cupcake stand that I am planning to use to store my jewelry-- it's from Visa by the way, just pop by at KLCC!), furniture shopping, dim sum lunch, a Chanel purchase for someone, puppy kisses, iced Chai tea latte, and lots and lots of TLC and laughter.
Also went to a Raya open house by the boy's boss-- who has my dream garden complete with lots of foliage, a swimming pool, a wooden patio, and fairy lights hanging on an enormous old tree that towers over the outdoor wooden dining table. Walked into the house and was immediately greeted by a smiling little girl who tucked a fresh flower behind my ear. :) Met the fiance's bosses who bring the term 'globalization' to a new level-- think American, Australian, Belgian, British, French... all under one roof. Feel so happy that the boy has such amazing bosses. :)
The second Boy Chanel in the family. One more was added to our family today! ;)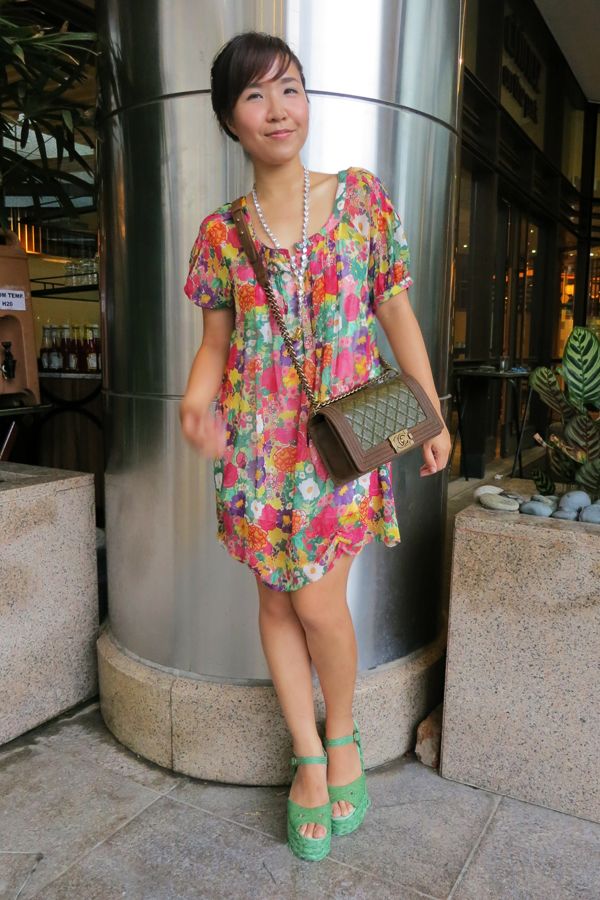 Wore this on the first day of Raya. Would have loved to wear something more traditional looking, such as a kaftan or a maxi skirt, but staying at the boy's place leave me with quite limited outfit choices. So I settled on green accents with the bag and shoes, hehe.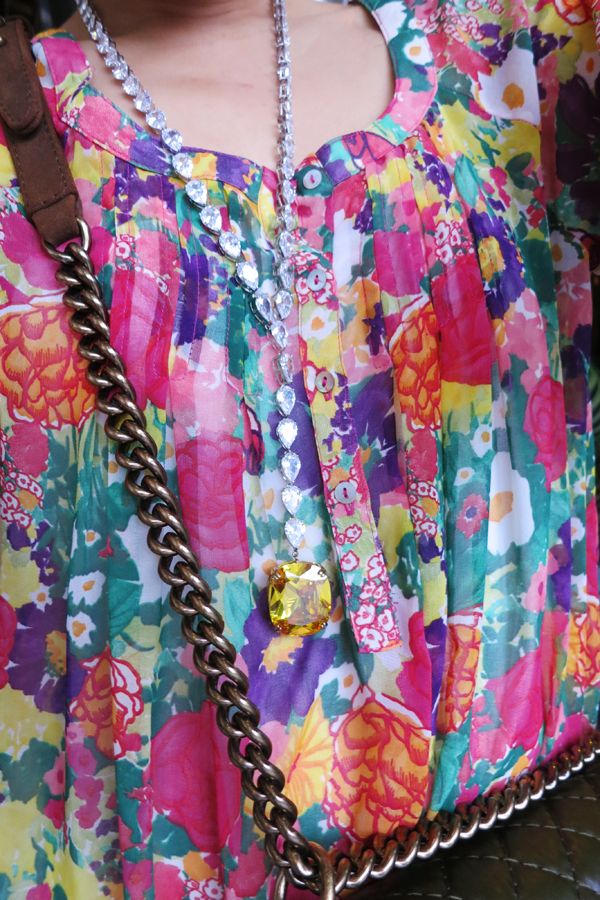 The chicken and egg story. Do I feel happy because I was wearing happy colors, or did I choose happy colors because I was happy? :P
Sheer floral print dress: Zara
Crystal pendant drop necklace: Jadore Janelle
Green rattan platforms: Jeffrey Campbell
Bag: Boy Chanel
The best part? There is still 2 more days of the long weekend to go! :D