Sponsored post
"What is your favorite color?"—I was asked this in an interview recently.
My answer?
White
.
So it's no surprise that I was really excited about the Elegantology "White Elegance" party held at Poppy Gardens last week, especially the dressing up part! It is afterall, a come-together of fashion, gastronomy and mixology. The only flaw in my plan is that I expected to devour a lot of yummy food that night, but white makes people look fat FML.
So happy to see Bobo and Jo!
Teeny in her very Calvin Klein-like outfit. LOVE!
I was contemplating between white palazzo pants (something like what Teeny was wearing), a white blazer or a white dress with a twist… So many options! Maybe Elegantology should throw more white-themed parties lol.
In the end, I settled for this: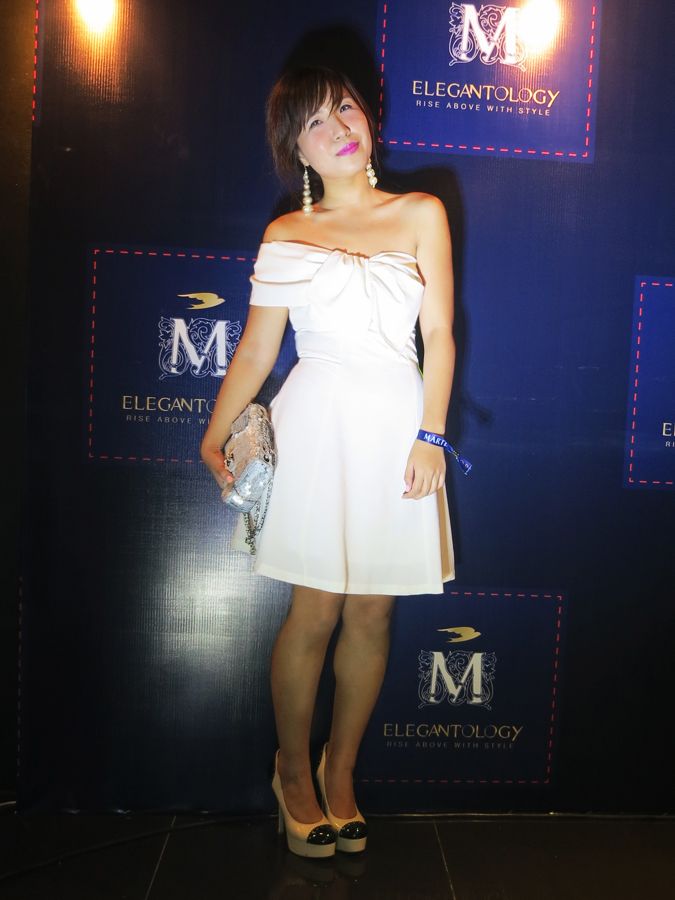 It's a bow-shouldered dress that is coming soon on
AZORIAS
. To make it more party-like, I tucked one of the straps under my arms for a toga effect!
Y'see, my decision on this dress is a smart one—because the full skirt gets to hide my stuffed tummy from all the good food! Canapes were served through the night, and these were the scrumptious food that I
inhaled
sampled: Tarragon Mustard Lobster Bouchees, Sous Vide Chad Potatoes with Sour Cream & Caviar, Mini Mango Galettes and Twisted Parsley Breadsticks with Tomato Pesto Dip.
Chefs Johnny Fua (L) and Sherson Lian (R) did live culinary demonstrations of the canapes, and gave some cooking tips and pointers.
That's also one of the reasons why I brought Teeny, because I thought it'd be something she will enjoy after her
Masterchef stint
. :)
A very nerve-wrecking show of fire-throwing and swallowing. T_T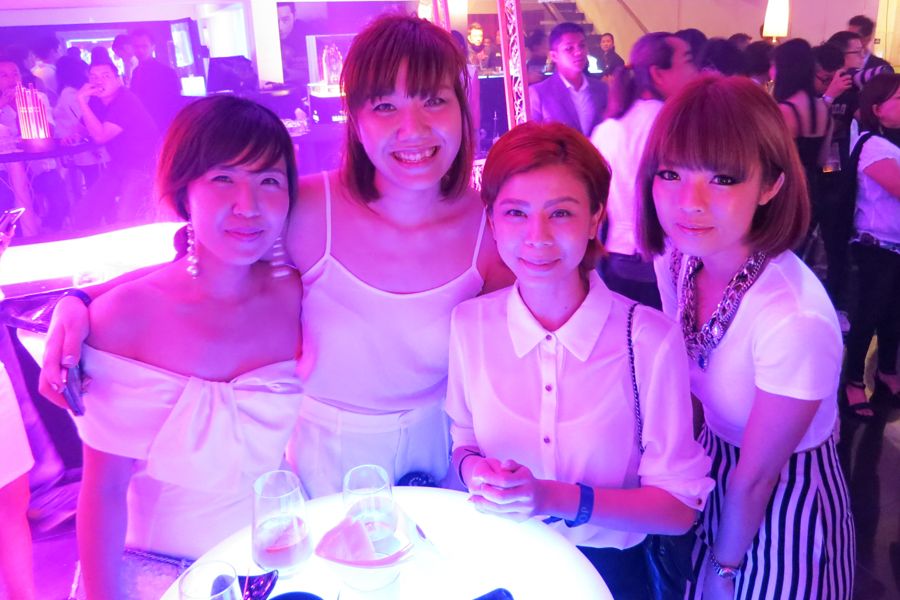 Had the pleasure of meeting Michelle for the first time too! Love it when fashion lovers get together. :D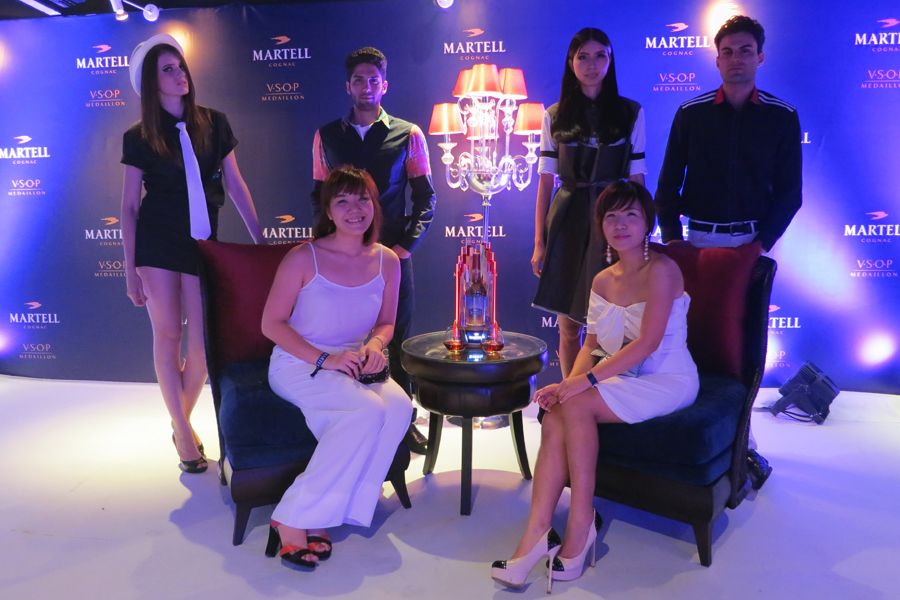 Posing with some models of the night, and standing out in white. #itrhymes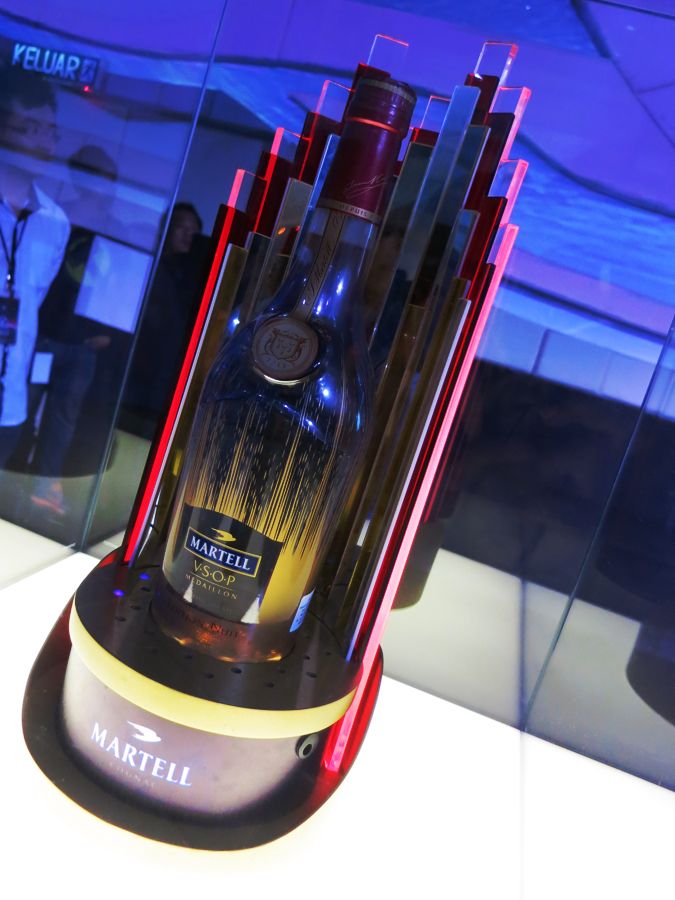 We were served complimentary Martell cocktails through the night, which is evil…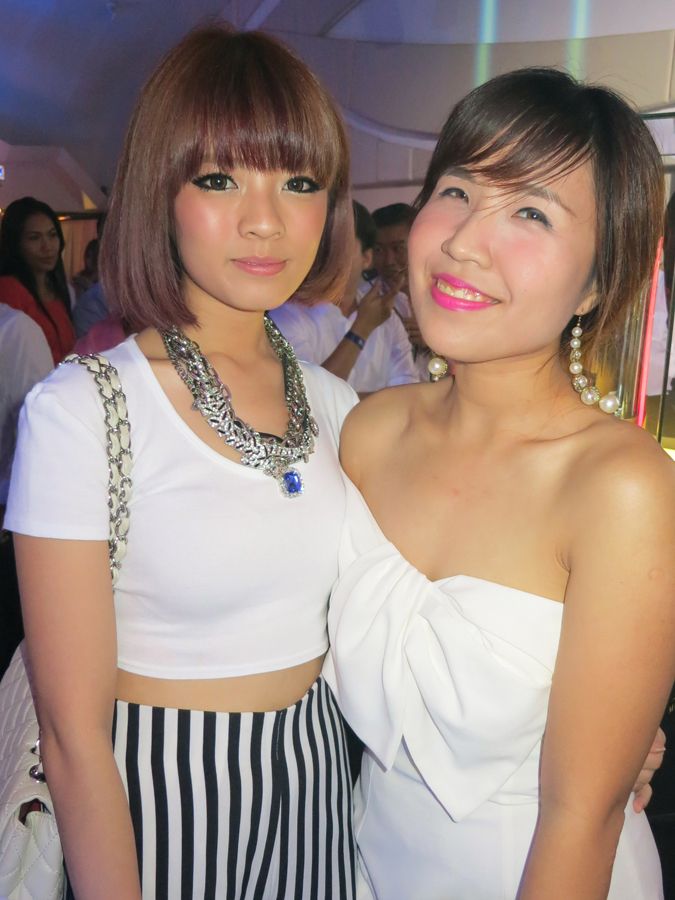 Because we turned pink and happy quickly! Hehe.
Lusting over DJ Zara's Ariel-like hair.
Coincidentally our bags matched that night, haha. Can you guess which one is whose? :P
My outfit for the night:
White bow-shouldered dress: AZORIAS
Pearl drop earrings: Forever 21
Cap-toed pumps: Whittner, Australia
Bag: Chanel
Then the fashion show of Elegantology's limited edition menswear collections started! The first collection was by Hayden Koh and Daniel Chong.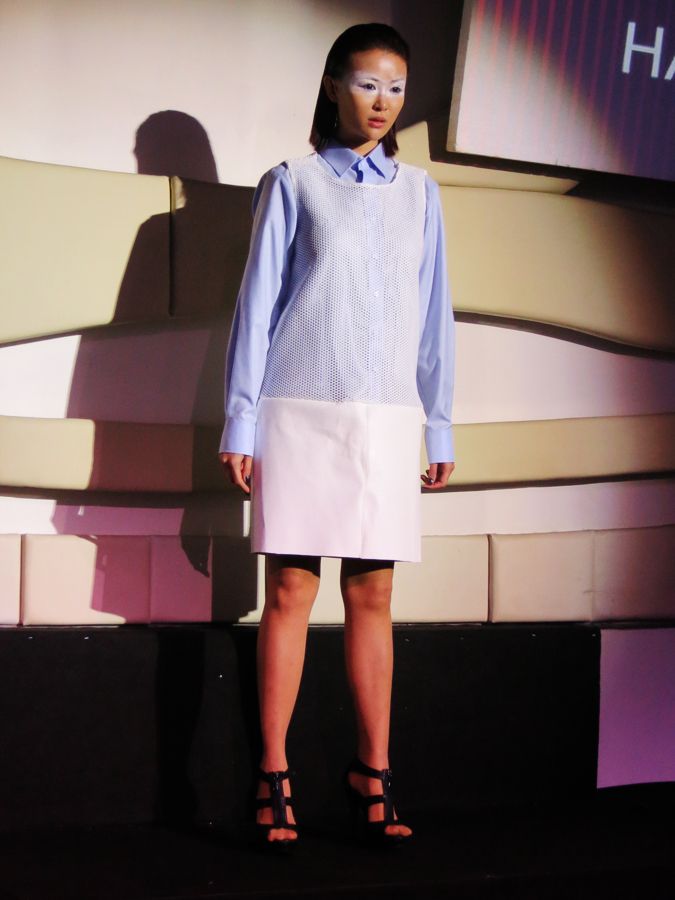 Cindy Chen, Miss World Malaysia first-runner up, kickstarted the catwalk.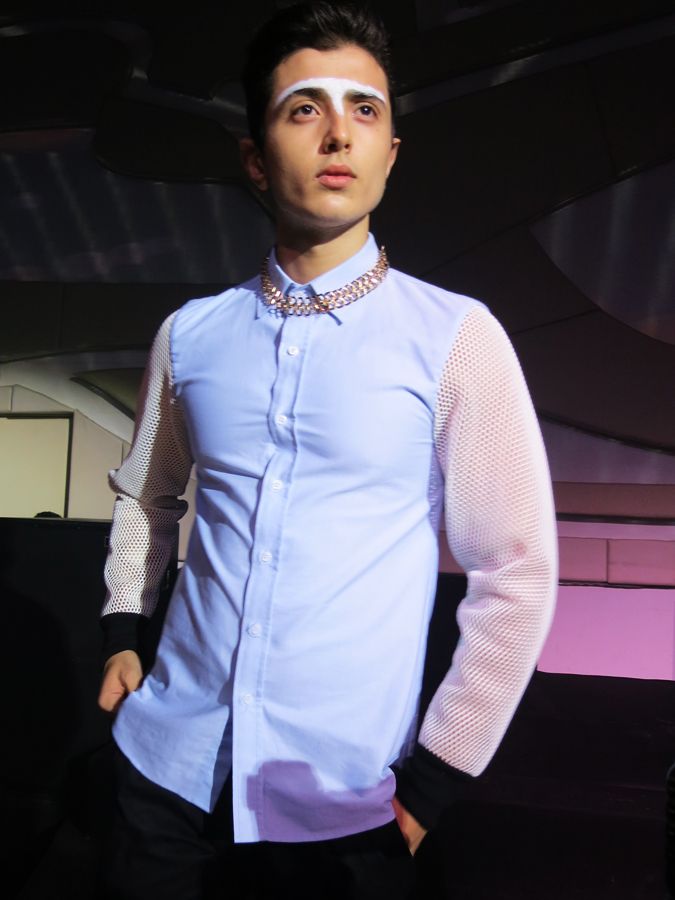 I love chambray shirts, and I thought the mesh sleeves are quite a cool touch! I think I can get my boyfriend to wear this, but he will probably give the necklace a skip, haha.
Sweaters don't have to be dowdy!
There's something for the ladies too. This oversized sweater caught my eye because it's just effortless casual chic.
Elegantology got some celebrities to walk the runway, and this is ex-model Alan Yun, whose work I haven't seen in awhile! He looks quite happy to be in his forte again, hehe.
This is the second collection by Michael Ong, by the way—a more fun and risk-taking collection.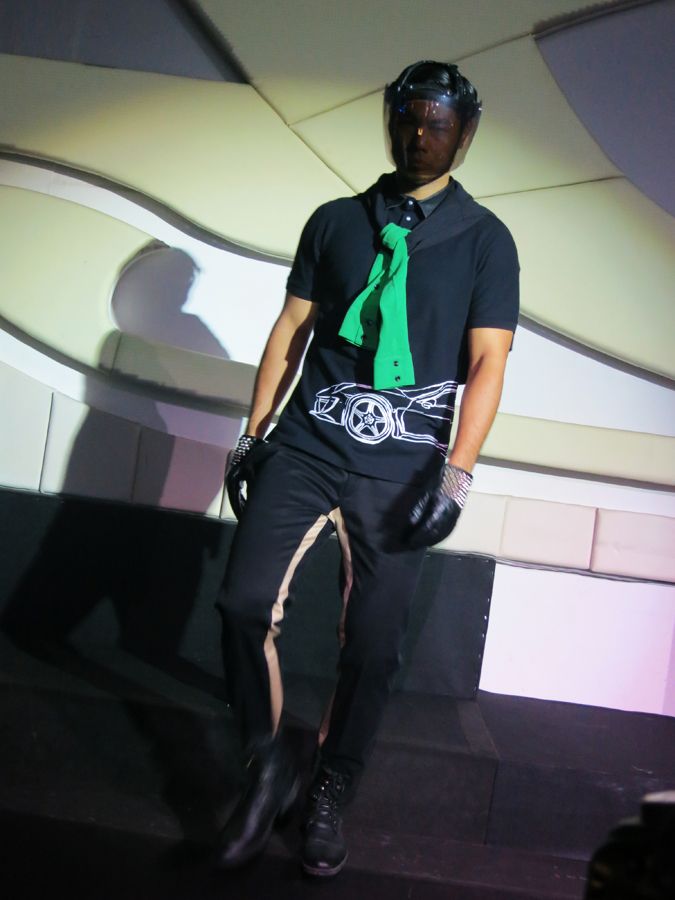 Strictly for car lovers wtf. But I will take the pants though! :D
A group shot of all the models, clapping for the designers.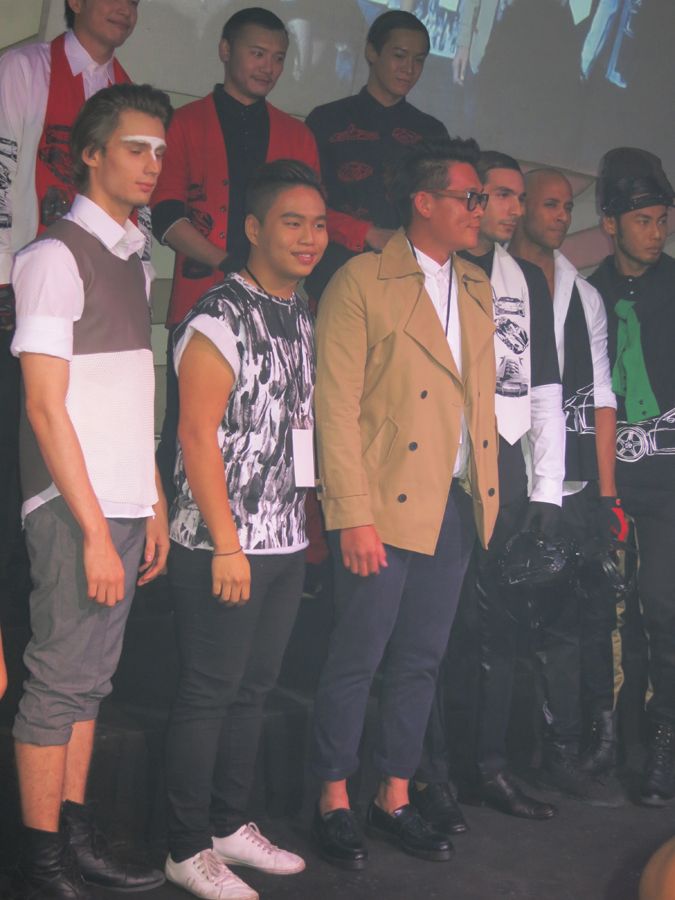 Designers Hayden Koh and Daniel Chong basking in the applause. :P
After that, it was time to announce the 6 most stylish men of the night!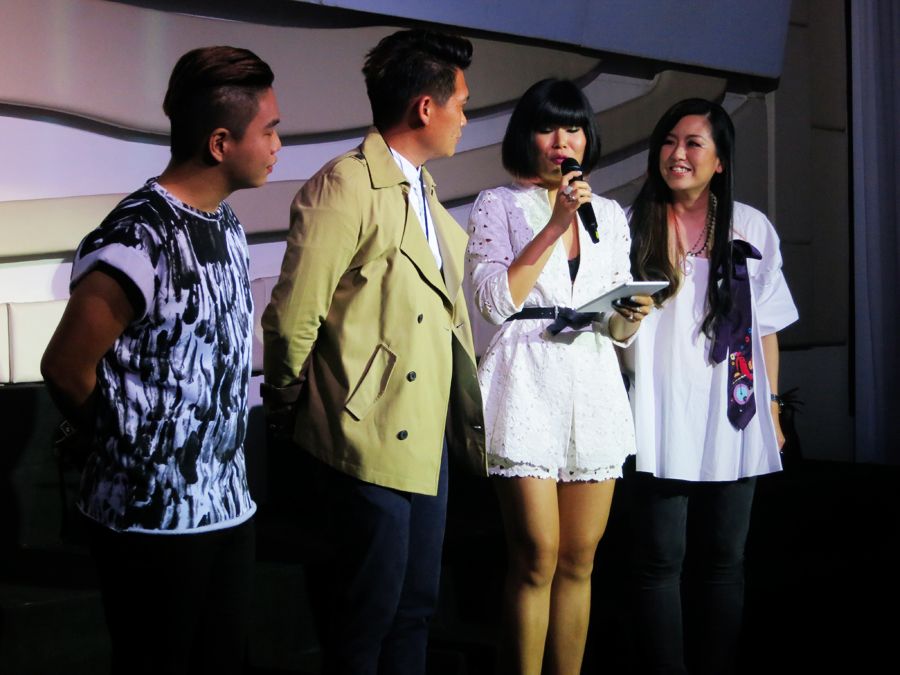 The two designers, and fellow designer / creative director of Elegantology Gallery & Restaurant Beatrice Looi were spotting trendsetters through the night, and they each got to choose two winners…
… and here they are! Ladies and gentlemen, you are looking at some of the most stylish men in town. Which look is your favorite? :D
The fashion segment brought the party to another climax, and we happily went back to more munching and drinking. And that was how the story continued to unfold—drink and eat merrily, with a lot of laughter and just a little bit of silly dance moves. :P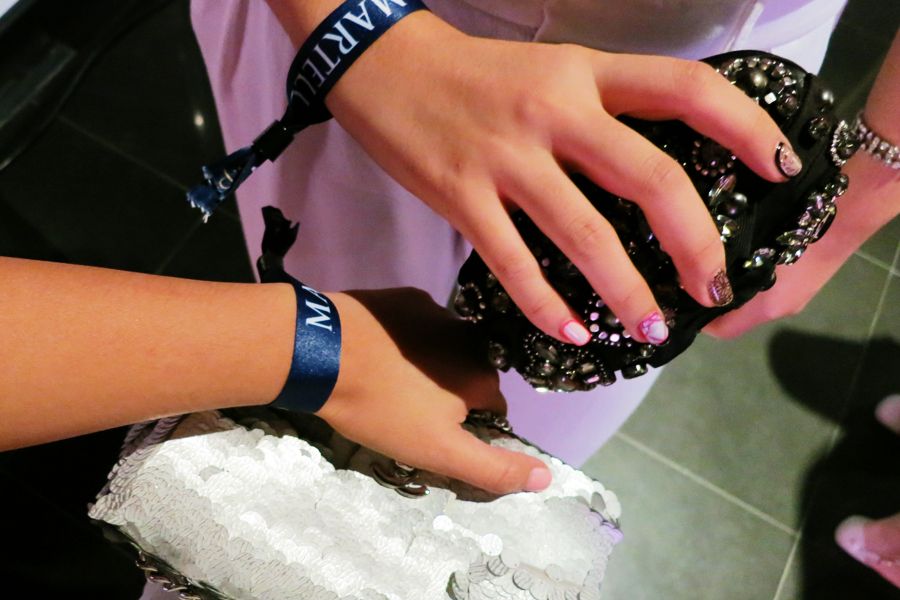 Thank you Martell and Elegantology for a fabulous night out!
For more info on the next Elegantology Party , you can visit Elegantology's Facebook page
here
!