After the photoshoot for Female magazine (briefly blogged about it
here
)...
Me:
Bee, is my smile very nice?
Him:
Yes... I have always told you that!
Me:
Hmm.. Okay. 'Cause the team for the photoshoot kept on telling me today how I have a great smile, and they only know one other person who has a smile like me.. But I don't really know what they mean by that!
Him:
But anyway you seldom smile lar.
Me:
What do you mean!!??
Him: Y
ou are always either muram 'cause hungry or laughing like a mad woman.
Me:
HAHAHAHAHA
Him:
Exactly what I meant.
*********************************************
I was ecstatic to find that shoes were going for super cheap in Zara's clearance sale-- starting for about RM29.90 and not more than RM69.90! :O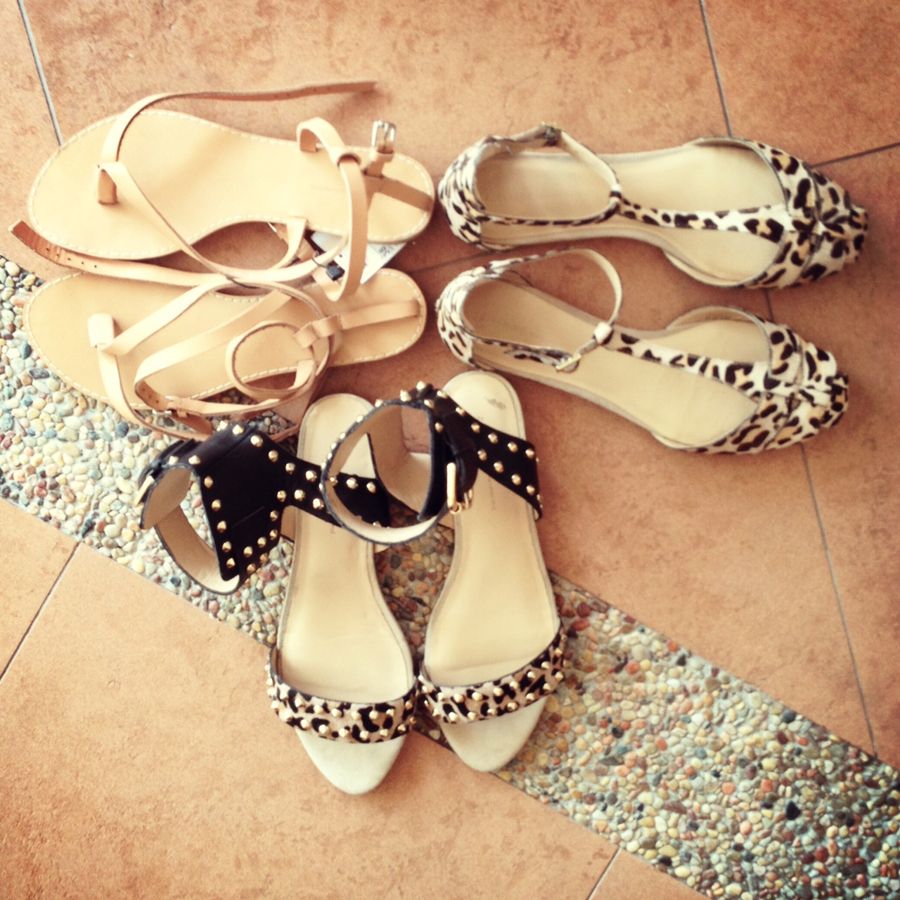 While queuing up to pay for these 3 pairs of flats, I tried to justified my purchase.
Me:
Now that Rocky has finished his vaccines, we are going to be walking him a lot! I need flats for that.
Him:
Don't try to bluff me. We both know that even if there is no dog, we would have still come to the same ending in this store.
Me:
HEEEE.
*********************************************
The boyfriend walked into the room and caught me doing '
Shake ya tailfeather
' to Rocky WTF.
Him:
*speaking to the dog*
Rocky, I pity both of us for being related to her.
Me:
Hehehehe.
Him:
*still facing the dog*

Actually, no, Rocky, I pity you more.
Me:
Why!!!
Him:
I had a choice. But Rocky' didn't. He was born into this fate. Now he has to suffer the consequences of my choice. Sigh.
*********************************************
The boyfriend was singing a classic love song while driving...
Him:
Bee, I have a secret to tell you.
Me:
Uhuh... What?
Him:
I sang this song to my kindergarden girlfriend last time.
Me:
Haha.. Was she happy?
Him:
Yes. Very. After that she held my hand, and she pecked me on the cheek.
Me:
See lar, your first kiss is taken away by some other girl!
Him:
Hey, it's not my fault. You came 15 years too late.