I think this is the last of my outfit posts from our Hong Kong trip this year!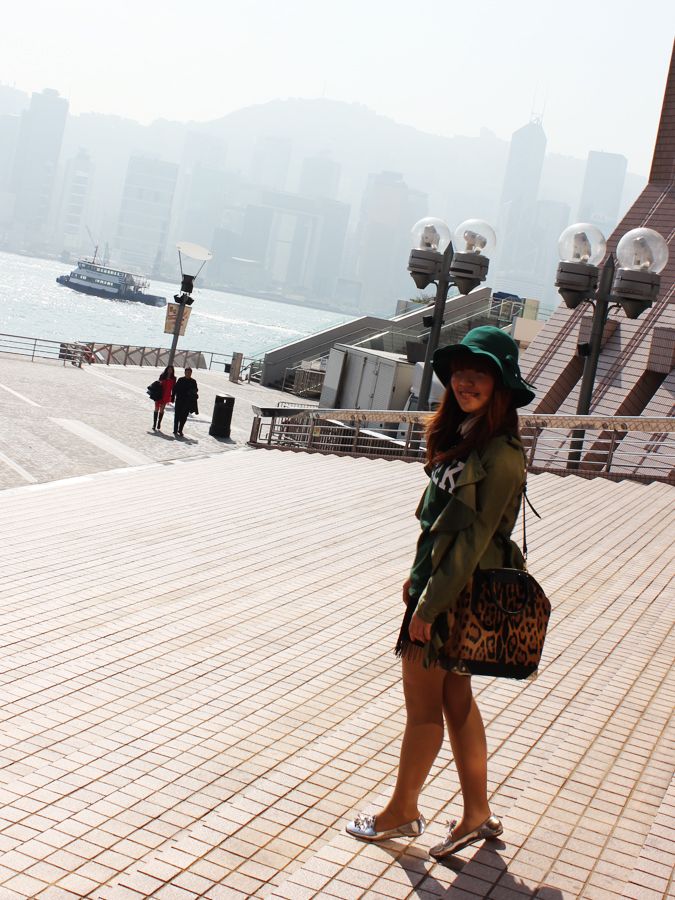 At Victoria Harbor after an extremely satisfying dim sum brunch. Going to Hong Kong isn't complete without at least one dim sum meal!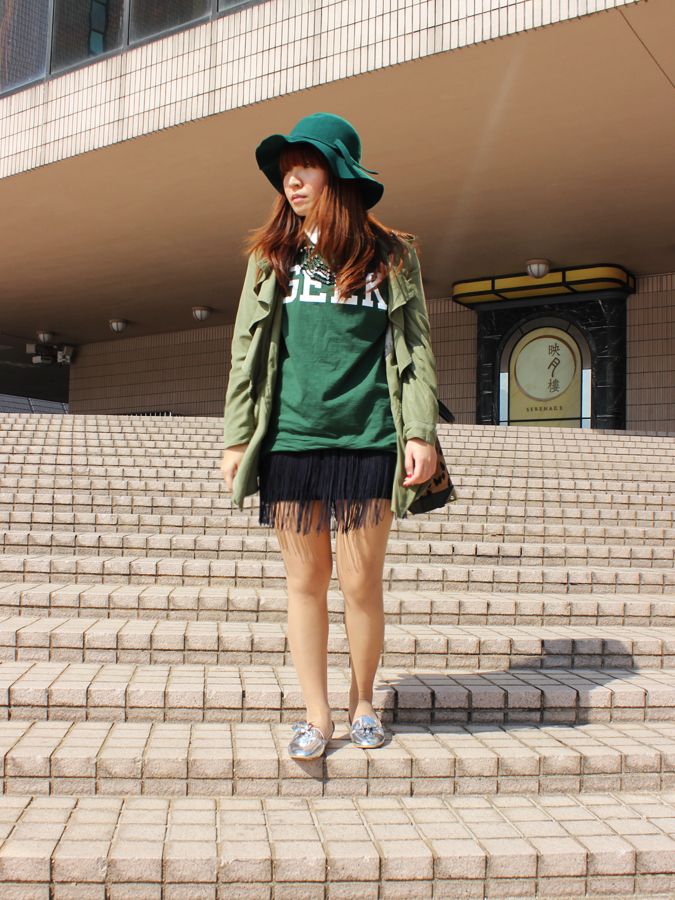 Am actually wearing the top and bottom from
this night
, but changed it up a bit so that it looks like a totally different outfit. Making the most mileage out of my packed items, hehe.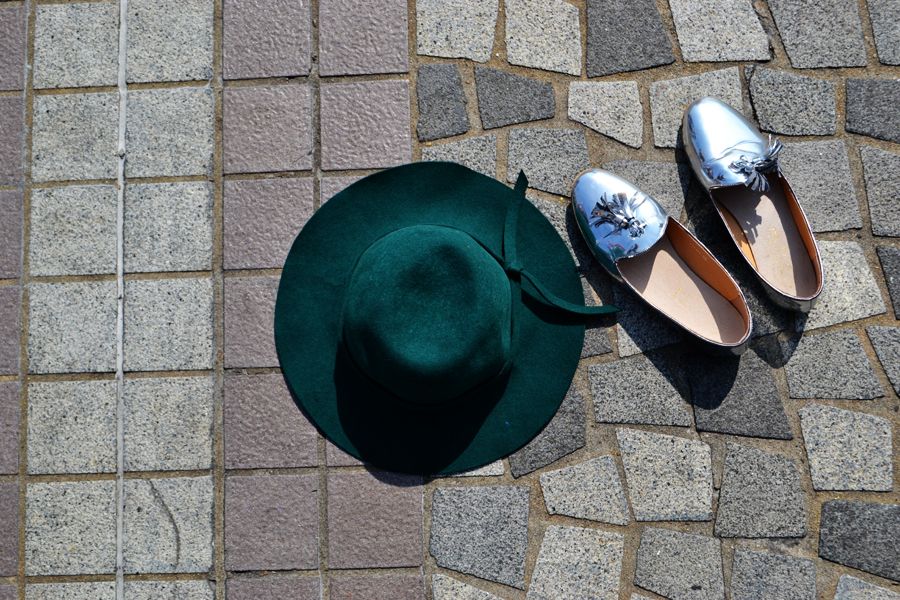 Love wearing hats but don't like the aftermath of it-- hat hair.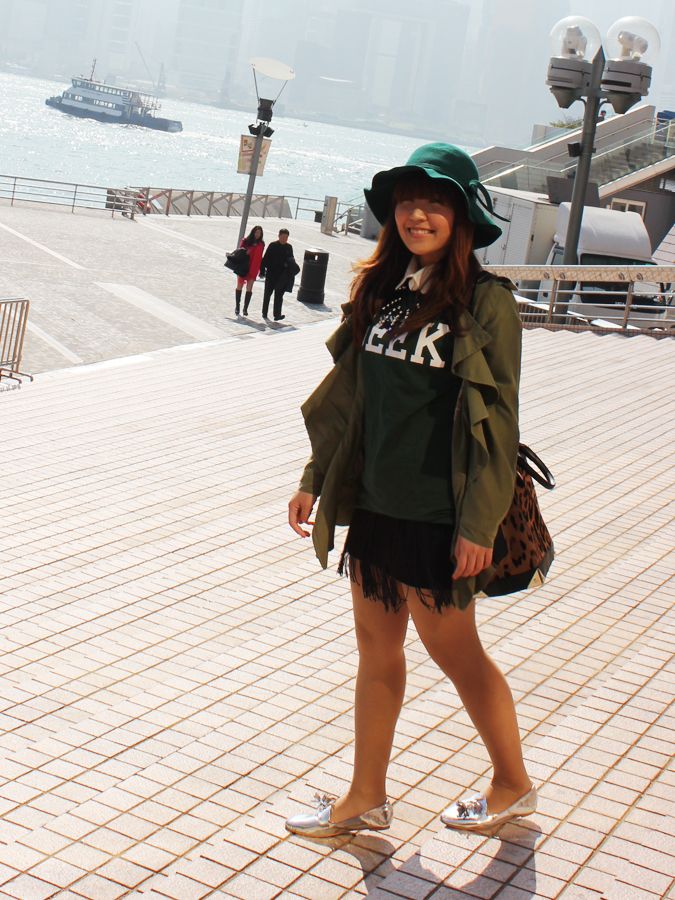 White shirt: AZORIAS
Geek tee: Topshop
Navy frindged skirt: Korea
Army green ruffled lapel jacket: Korea
Silver tassel loafers: Eight boutique
Green felt hat: Korea
Bag: Alexander Wang
So much L-O-V-E for Hong Kong!
Got relegated to be the base of 'L' because I am the shortest. T_____T