Hallelujah, no more sucky photos in my blog posts for you guys (re:
this post
wtf) anymore! For the longest time, I could not find the battery chargers for my DSLR and my trusty semi-pro Canon S95, so I was relying on the boy's camera (a S100, so I was pretty comfortable with it) before this. I tried to buy new chargers, but camera shops quoted me rm250 for EACH camera charger. O_O However, recently we couldn't locate even the boy's camera charger too as things got pretty messy in our room due to moving rooms and renovations, so I pretty much could only depend on my phone camera. T_T
Alas, good things happen to good people wtf. My chargers mysteriously popped up on my study table! WOOHOO.
Just a short outfit post to indicate better things to come wtf.
Wore this for a happy dimsum lunch, furniture shopping, and a spontaneous trip to KLCC where I won 4 TGV movie tickets from some VISA lucky draw. :D
Score these happy shorts from ZARA for a fraction of its original price during the recent sale! Love happy colors and prints, but I hate that it wrinkles so easily. Boho chic is not that easy to rock wtf.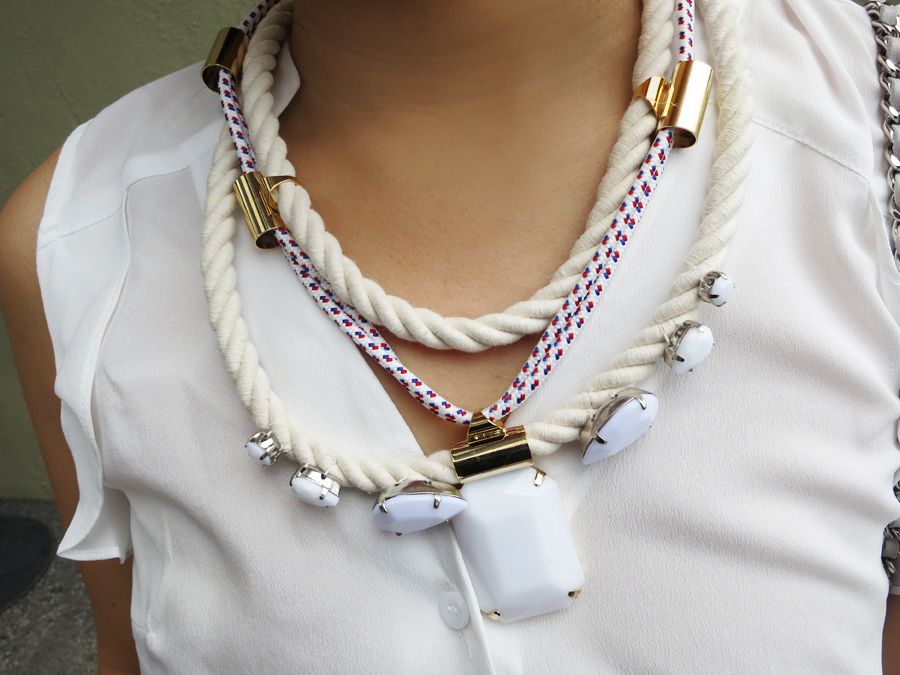 New FAVORITE necklace! Maybe 'cause it's something unlike most of my necklaces. :)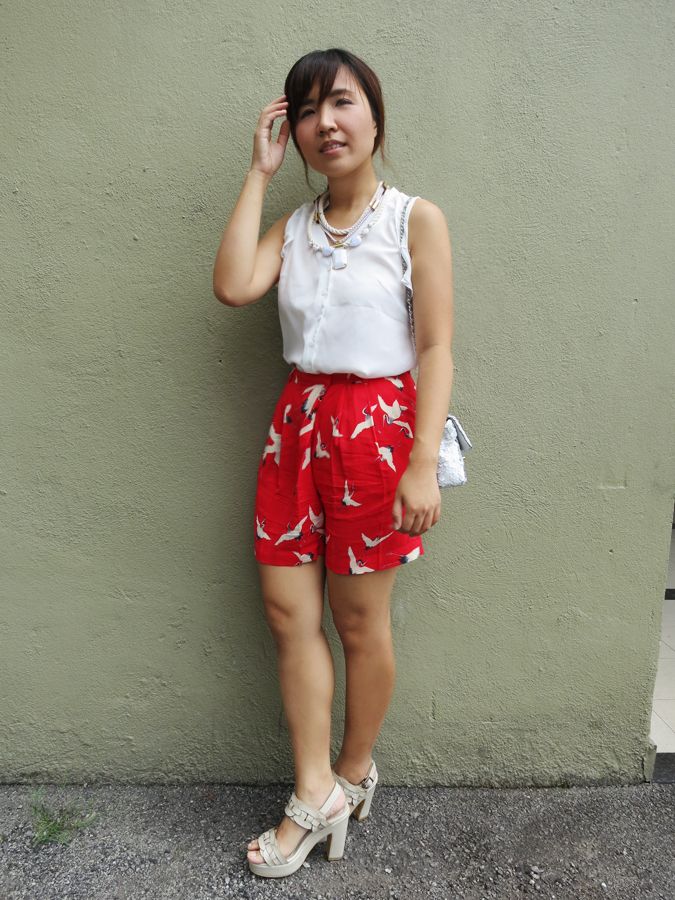 White shirt with ruffled sides: Korea
Red swallow print shorts: Zara
Jewel and rope necklace: Korea
Nude leather knot heels: Korea
Bag: Chanel
How was your long weekend? Mine was mostly spent cuddling with the boy who was away the whole of last week in Bangkok. He will be traveling a lot more now due to new work responsibilities, and now I know how he feels when I go to Korea for my business trips! T_T