Coffee has such different effects on the boy and I. For me, sipping on coffee is one of life's greatest pleasure-- especially coupled with good company. In fact, I often call coffee the elixir of life! And I mean it with all my heart, heh.
Whereas coffee has no effect on him-- in fact, he drinks coffee when he wants a good night's sleep. -_-
That being said, he does enjoy a good cup of cuppa. And knowing how much I love to discover a good coffee joint, he brought me to a new coffee place all the way in Cyberjaya!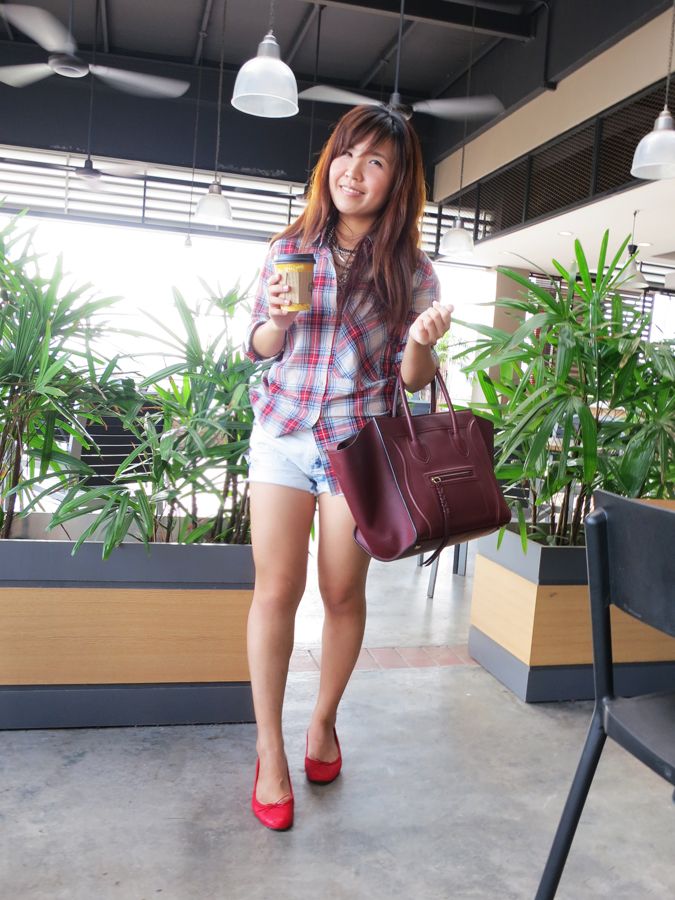 At
It's a Grind
, a coffee house that originated from California.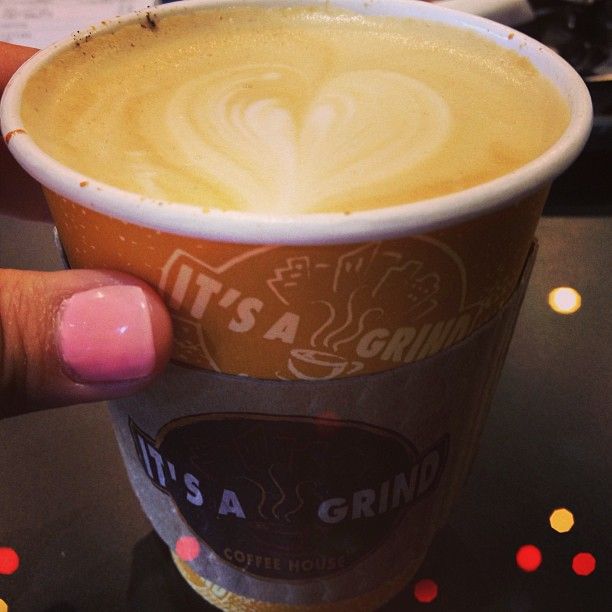 Ordered my staple-- a latte.
The latte was not bad, I would give it a 6.5 out of 10. I was quite disappointed that it was served in a paper cup though. I mean, if I travel almost an hour to a coffee place, I would like to savor my coffee in a proper glass with coffee art to amuse me!
I find it quite tragic that good coffee places are so hard to come by in Malaysia. T_T Coffees here somehow lack the
je ne sais quois as compared to other countries (Melbourne and Korea have the best coffees to me!). So far, I think Artisan Roast has one of the best coffees in town. Recent places I have tried which are quite good are Butter + Beans and Podgy & the Banker. Anyone has any other good coffee places to recommend? I would be ever grateful!
That being said, I enjoyed a quiet afternoon snuggling up on a couch (PDA was allowed, as the place was quite empty). Though we spent most of our time browsing Instagram together for cute corgi photos and discussing how brilliant and adorable
Rocky
is. -_-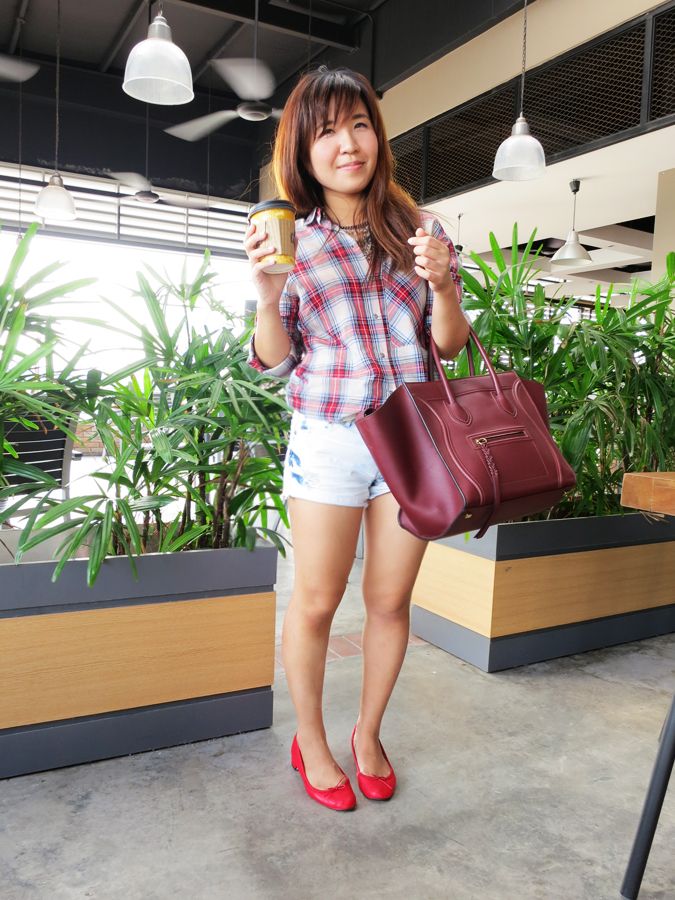 Plaid linen shirt: Zara
Denim ripped shorts: Cotton On
Silver layered chain necklace: Teeny's
Red heeled ballet flats: Korea
Bag: Celine
By the way, let me introduce this photo of Teeny to you...
Does anything look familiar to you?
.
.
.
.
.
.
.
.
We are wearing the same shirt from Zara, just in different colors! That's what happens when we go shopping separately. -_-
This
always
happen with me and my sisters! One of the classic cases was a few years back when Jing was still studying in KL; I was working in Singapore; and Teeny was in Melbourne. When we were all back home at the end of the year, we found ourselves wearing the
exact same necklace
(but all from different brands, though the design is identical). So it's good and bad at the same time. Good because we really can share clothes/ accessories because we have very similar tastes; but bad because we waste a lot of money purchasing similar/ identical items! -_-