A fresh-out-of-the-oven outfit, i.e. I am still wearing it as I blog now wtf!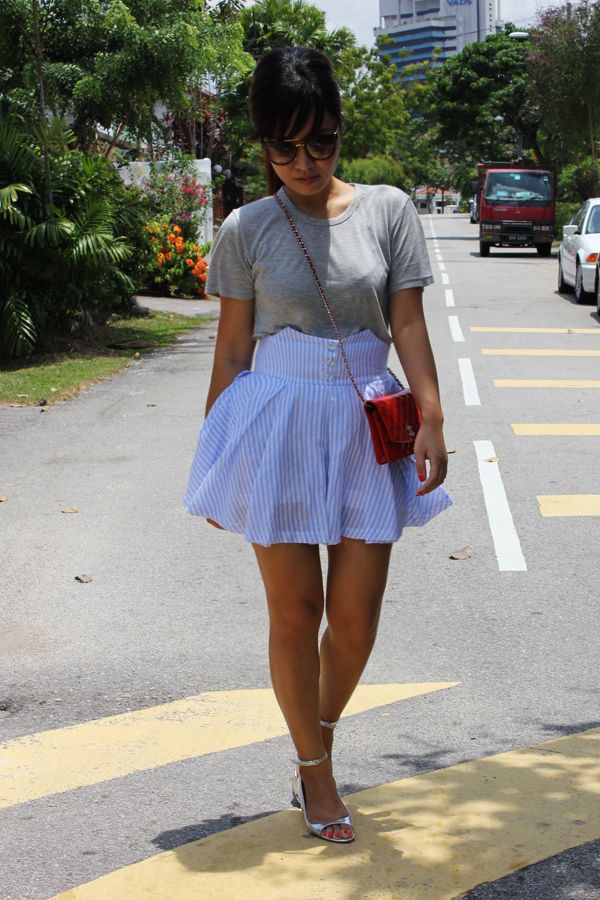 Just a super simple, no-frills outfit for the weekend (look, Ma, no accessories!).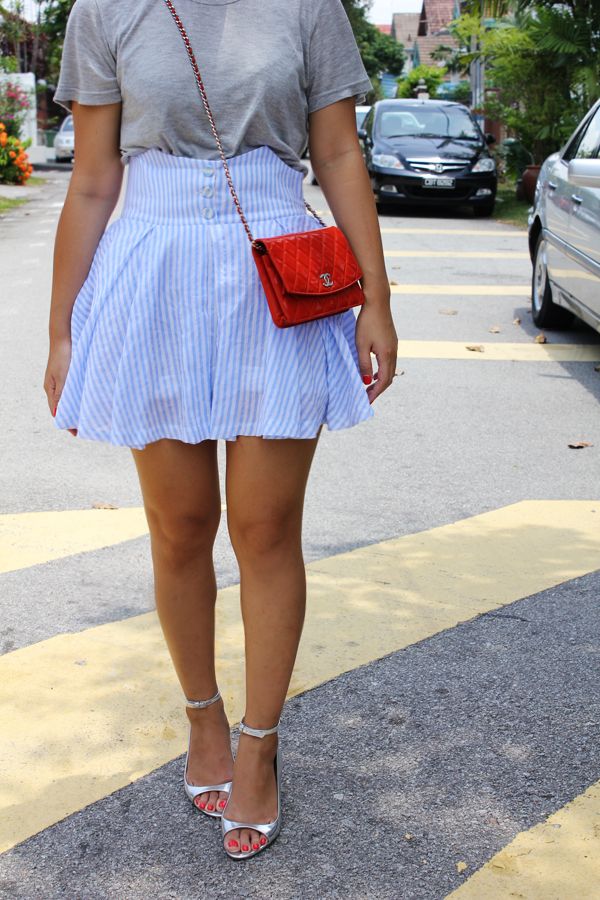 Super love this flouncy pinstriped skirt! The unique cutaway highwaist makes it the right mix of preppy and casual cool.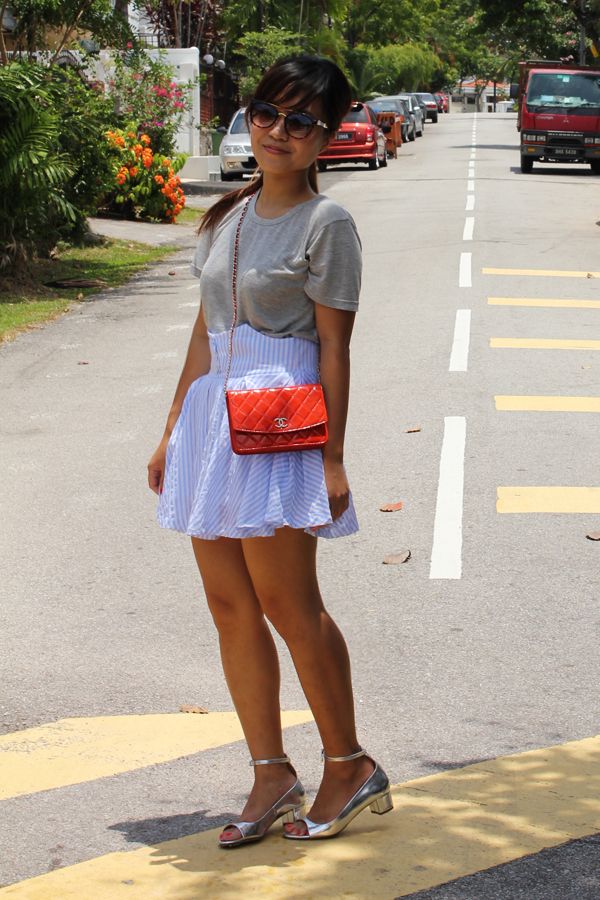 Been kind of crazy over chill red anything recently-- so I kind of like how my nails and bag added a bit of color to my outfit. :)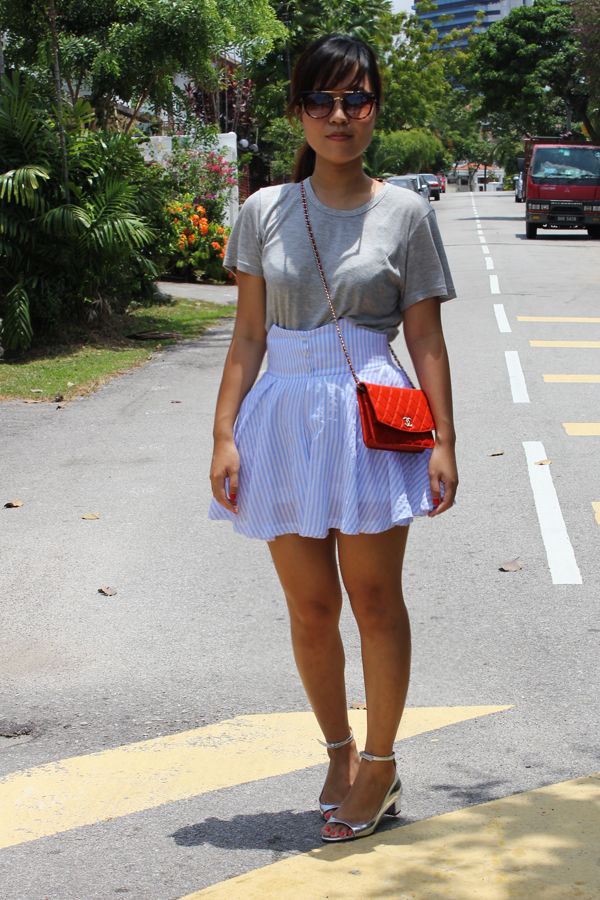 Gray backless tee: Korea
Pinstriped buttoned-down swing skirt: AZORIAS
Silver ankle-strapped peeptoes: Zara
Patent slingbag: Chanel
***************************************************************
I have some really happy news to share today! :D :D :D
Not sure whether some of you realized, but I got a new blog domain-- my blog now redirects to
www.revelinme.com
!
Some of you may remember that I used to have a blog domain at www.revel-in-me.com, but due to some Google/ credit card mess up (full sob story
here
) last year, I lost that domain. Now it is used by some Japanese company (which I suspect is some kind of hospital)-- but I don't understand why would they want a URL called Revel in Me???? Their domain subscription was going to expire in March this year, and I have been waiting at the sideline (i.e. put myself on the backorder list for the domain), praying fervently that they will forget to renew so that I can reclaim my domain for myself. Alas, they did renew it for another year.
*flips table*
I then paid a small fee to GoDaddy to negotiate with the Japanese guys to release the domain, but the Japanese guys rejected. T___T
So I guess over these few months, I have came to accept that I have really lost www.revel-in-me.com for good. The thing is, I still wanted my own domain!! But I couldn't really think a representative URL... I mean, I did toy with
revelinme
, but I thought it wasn't intelligible enough.
However, the more I thought about it, the more
revelinme
makes sense, because my Instagram and Twitter handles are also
@revelinme
. So a few days ago, I took the plunge and booked www.revelinme.com! :D
(I also booked the domain for 5 years, so that I won't fall into any credit card renewal problems again. -_-)
Very excited to have my own domain again, and I actually feel like it's a cause to celebrate!
*will find any reason to celebrate wtf*