Before I start, let me recap on our journey:
Paris> Amsterdam> Cologne (Germany)> Munich (Germany)> Innsbruck (Austria)> Venice (Italy)> Rome (Italy)>
Florence (Italy)
> Lucerne (Switzerland)> Paris
During our drive from Rome to Florence, we stopped at a lookout point where we could look over Florence and get a bird's eye view of the captivating architecture of the city!
But that didn't interest my mom one bit. She was too busy taking a photo of her Puma x Ferrari sneakers with a random Ferrari parked by the roadside. WHY IS MY MOM LIKE THAT!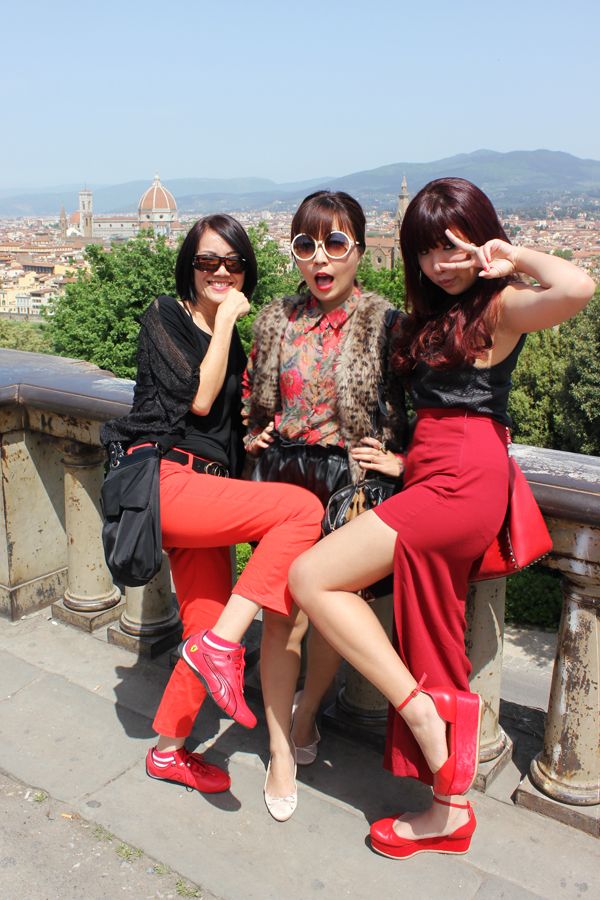 Oops, there was an unspoken dress code for the day! Hehe.
Outfit details: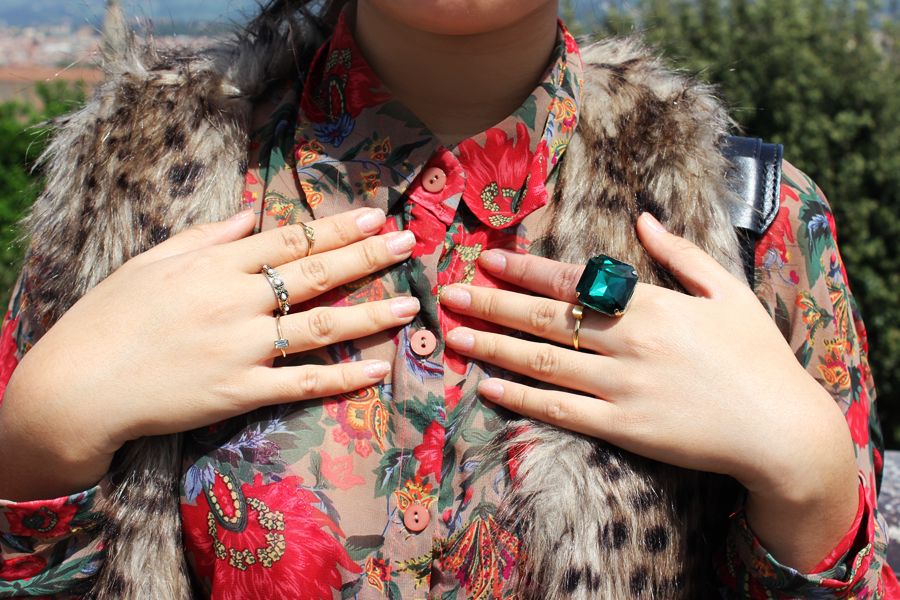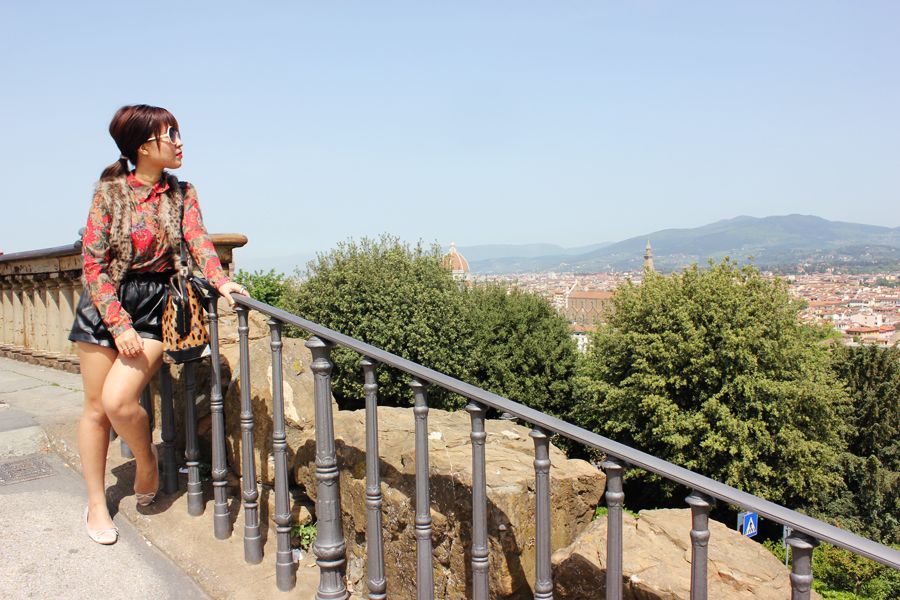 Floral print shirt: AZORIAS
Faux ostrich fur gilet: Thrifted
Leather paperbag shorts: AZORIAS
Rings: all from Korea
Nude ballet pumps with low studded heels: Zara
Bag: Alexander Wang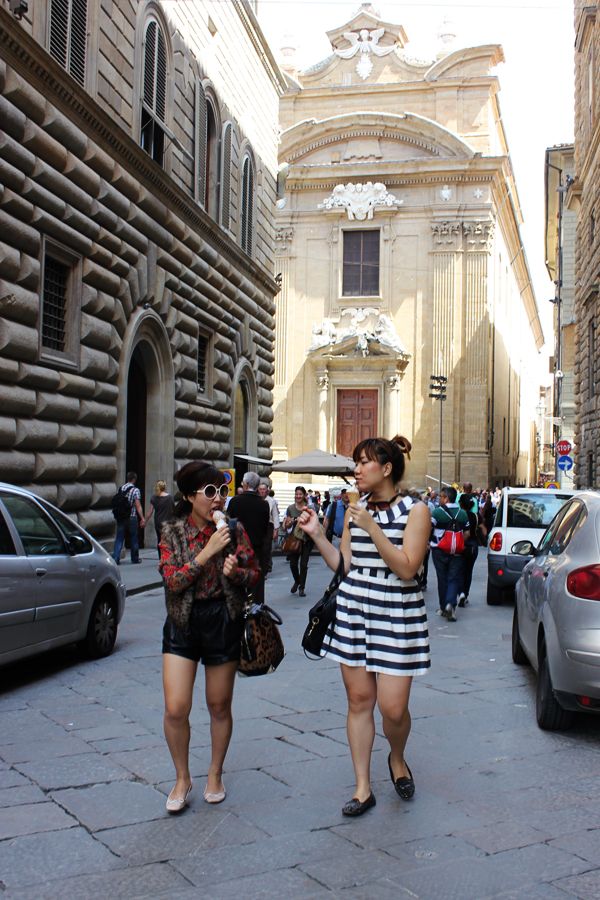 Caught red-handed during a gelato binge. Why is my licking face so ugly wtf.
We ate so much gelato in Italy! I think about 3 times a day, at least? It seems as if we were on a quest to find the BEST gelato, so we felt compelled to stop at every single gelato shop to try a cone or two. My justification was that we were in ITALIA! And that itself is a good enough reason to eat as much gelato as I want.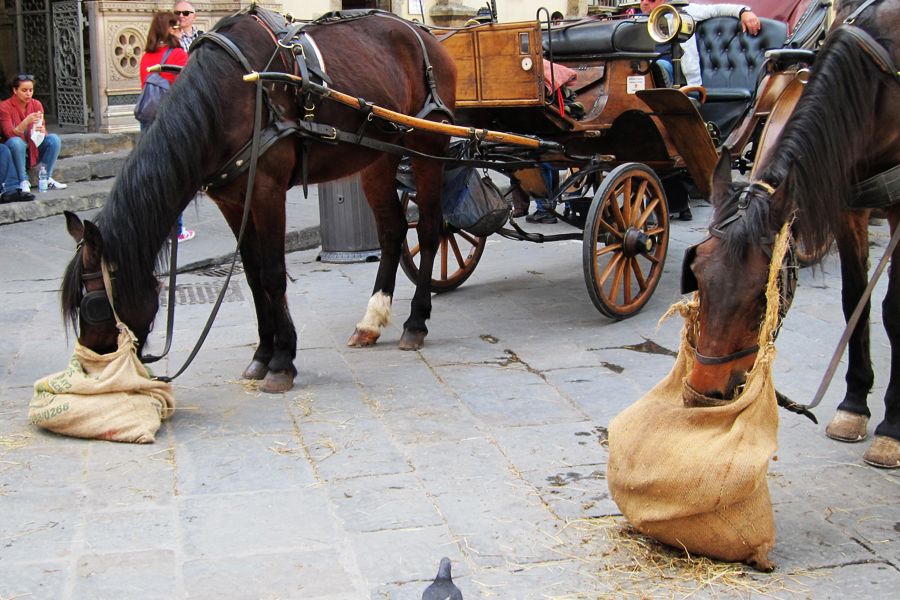 Felt that this scene is so comical with the bag of hay actually hung over the horses' ears!
One of the highlights in Florence-- the very stunning Duomo.
However, to be honest, it was just another church to me. I was more interested in these type of buildings, hehe: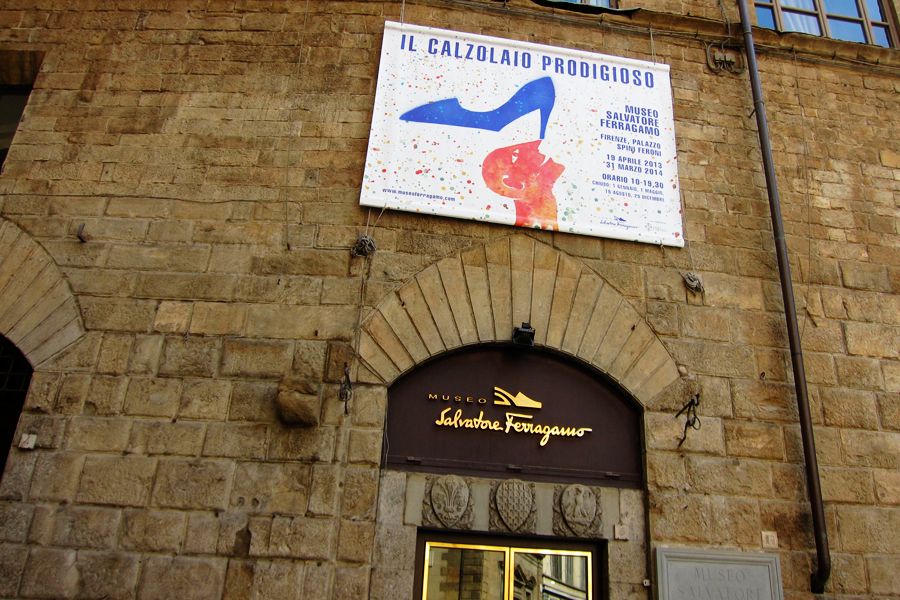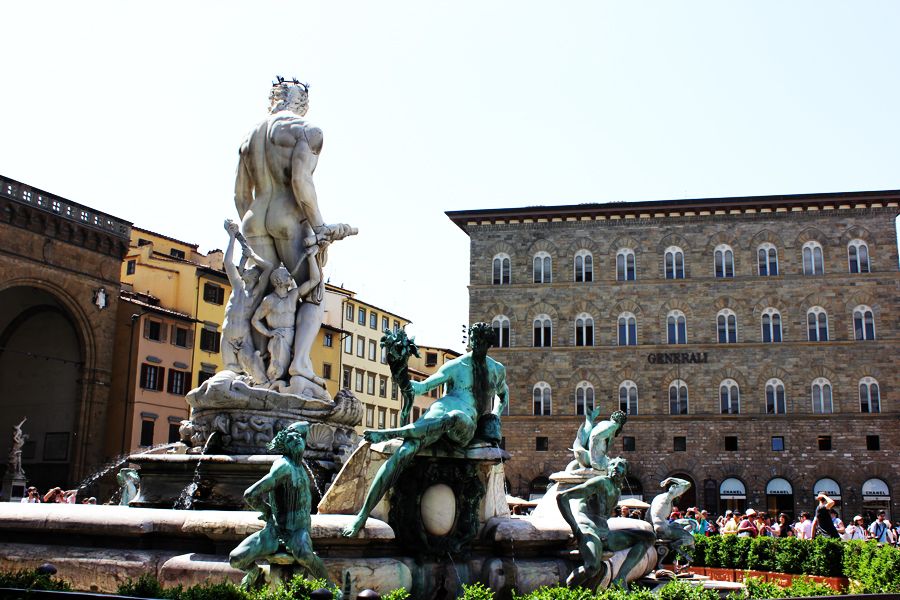 Naked people unite!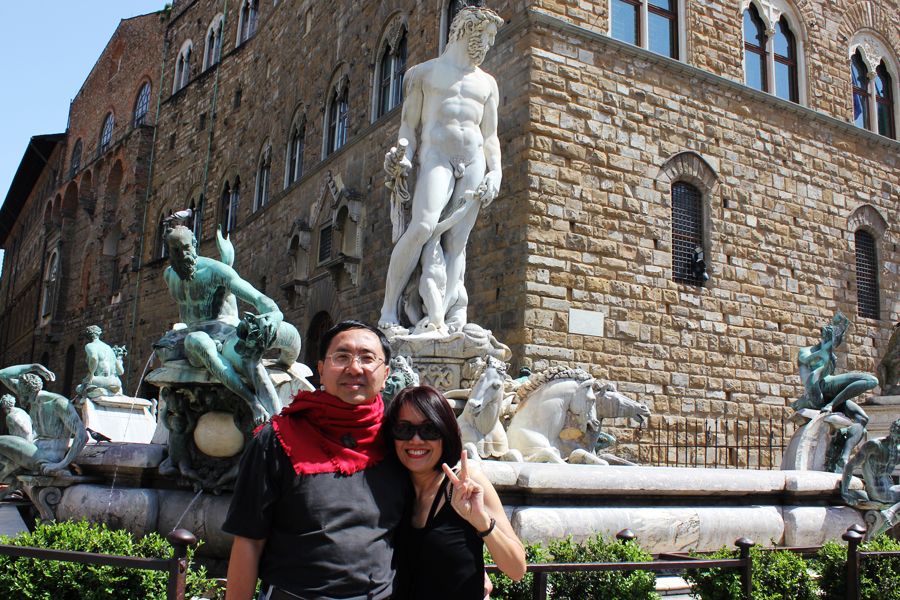 My poor dad was forced to
be a prop
play with props while taking pictures with our mom.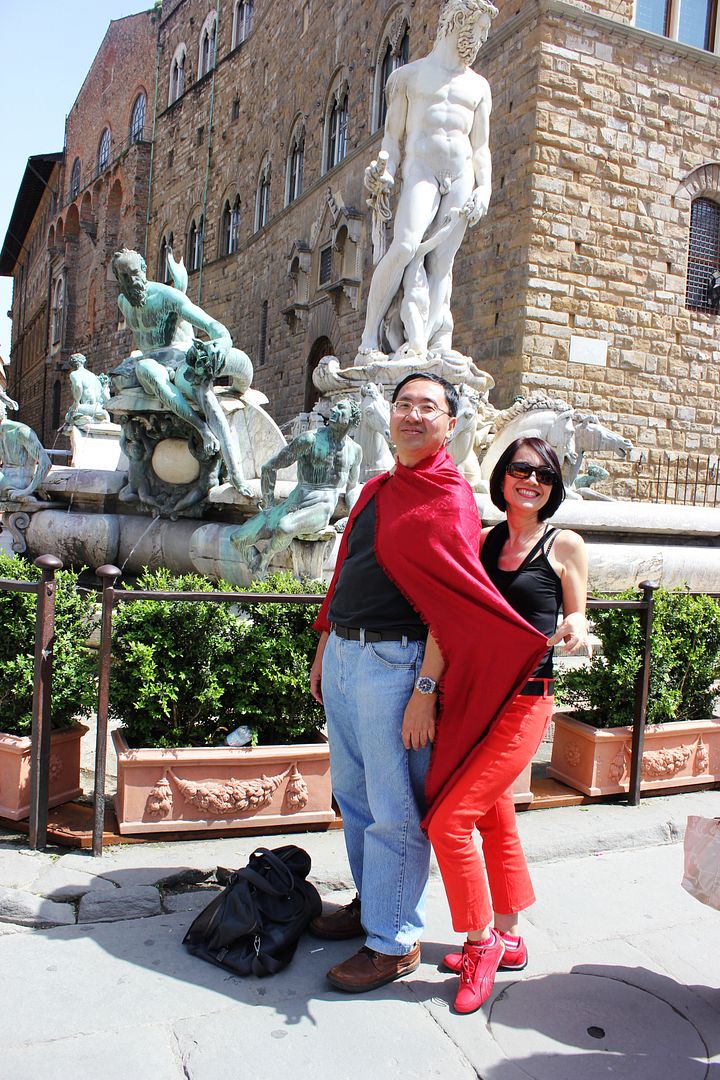 See what I mean? -_- I repeat, WHY IS MY MOM LIKE THAT!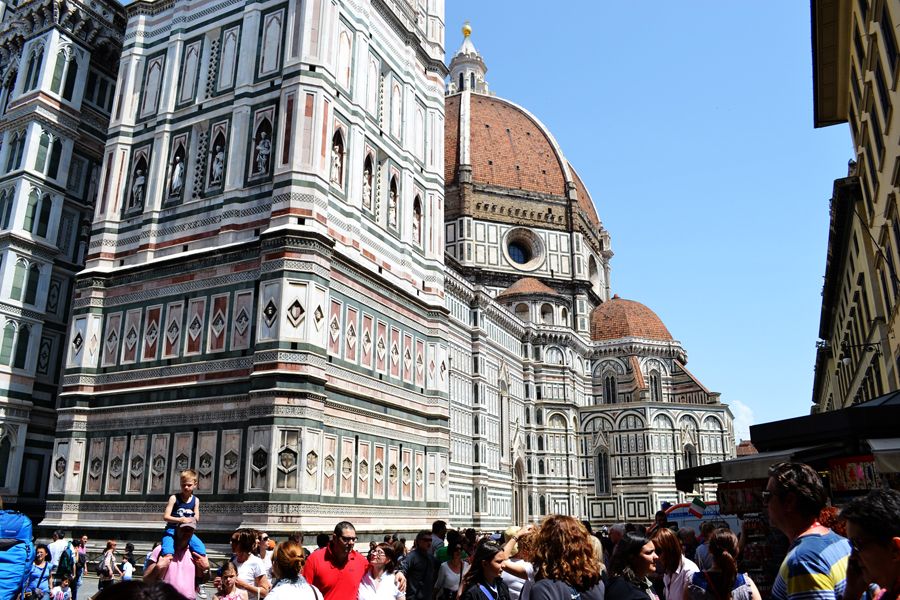 Beautiful details and architecture everywhere.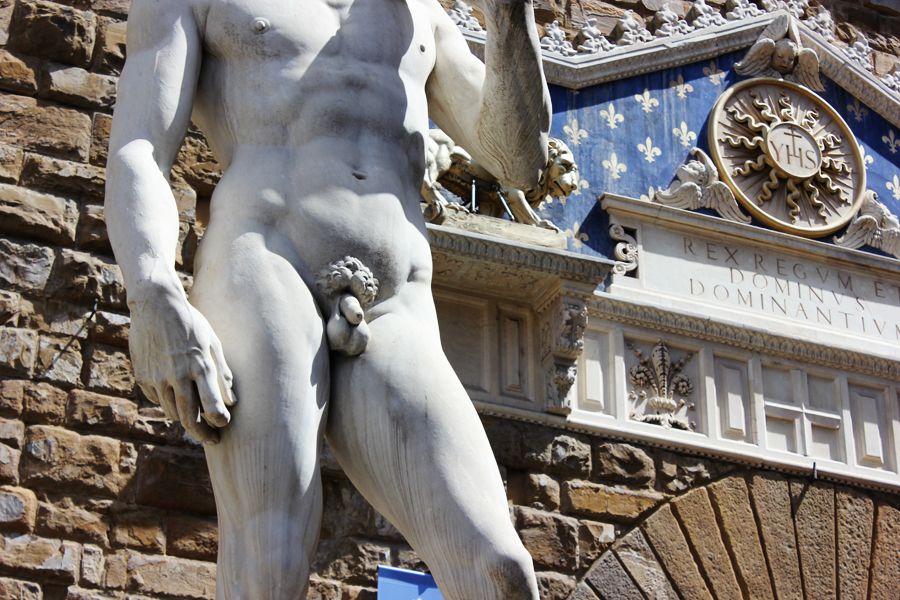 Found this close-up in my camera. -_______________-
Hoe Hui Jing, Hoe Hui Ting, please confess, who took this photo!!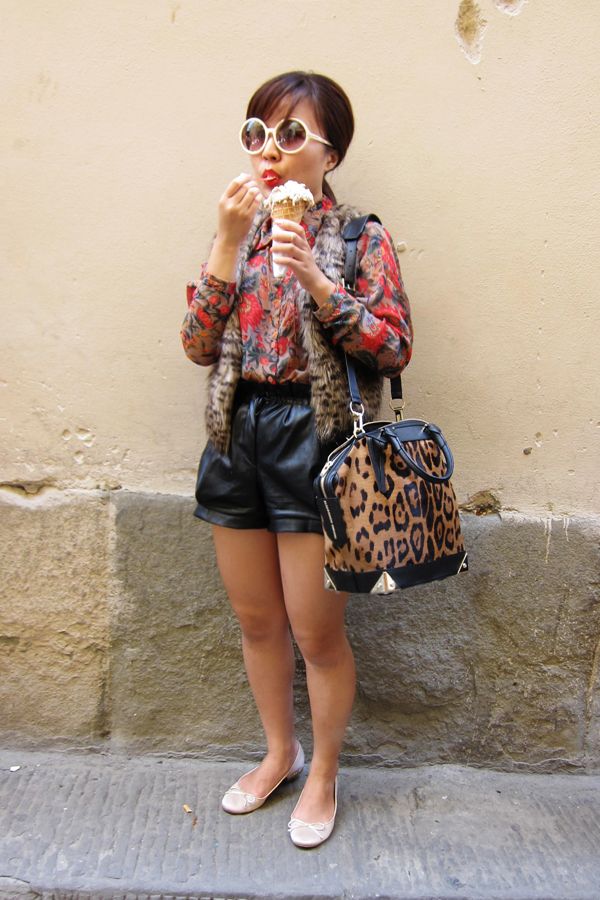 Got caught eating gelato again hehe. Really need to practice on my nonchalantly-eating-ice-cream face.
By the way, remember I said that we were out to find the best gelato?? We succeeded! And I am so good to share it with you all: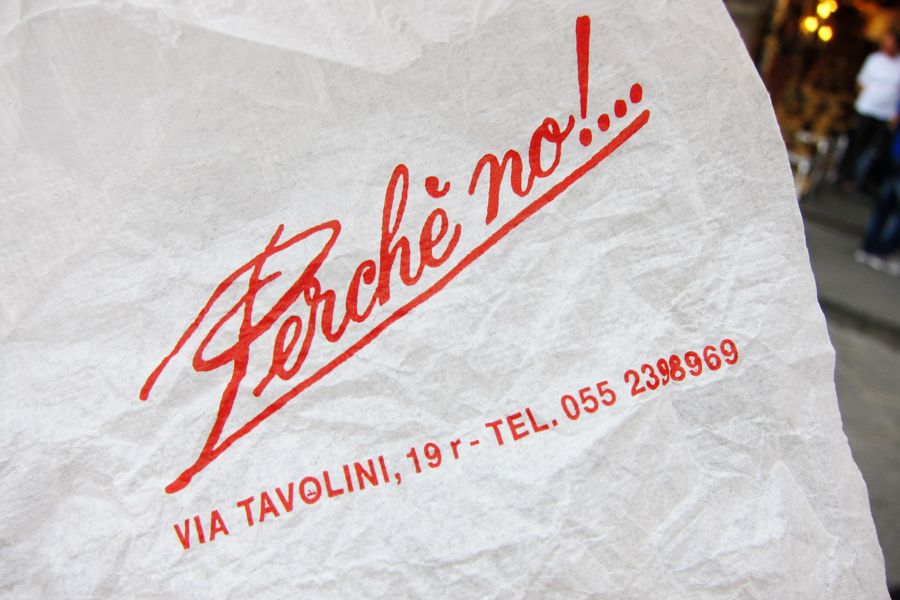 Tada! Featuring our used paper napkin, hehe.
However, the best gelato we had wasn't in Italy! More on that in another post. :P
Finishing my post with my favorite photo of the day...
Was taking outfit shots for Jing, and suddenly this dove flew into the frame and it ended up looking like it was going to attack her HAHAHA.