Jing is coming back at the end of the year till January next year, and we are definitely game on going on a sisters' trip-- our first sisters-only trip, can you believe it?
We have pretty much decided on a beach getaway, 'cause we agreed that if it's a city trip, we will just part ways and shop till we drop, and ignore each other wtf. Whereas on a beach holiday, preferably one with a private villa, we will have no choice but to look at each other and catch up WTF.
We don't know where to go yet though! We are thinking of Bali-- since we can't go there with our partners (have you heard of the Bali curse? Apparently couples who visit Bali will most likely break up O_O). We thought of Maldives too, as Air Asia has started flying there-- but hotels are helluva expensive. Koh Samui looks gorgeous too! Anyone has any nice beaches/ islands to recommend for our holiday? :D
Anyway, I will definitely bring a lot of kaftans and sheer cover-ups to the beach holiday! Including this ikat print kaftan minidress that I recently wore: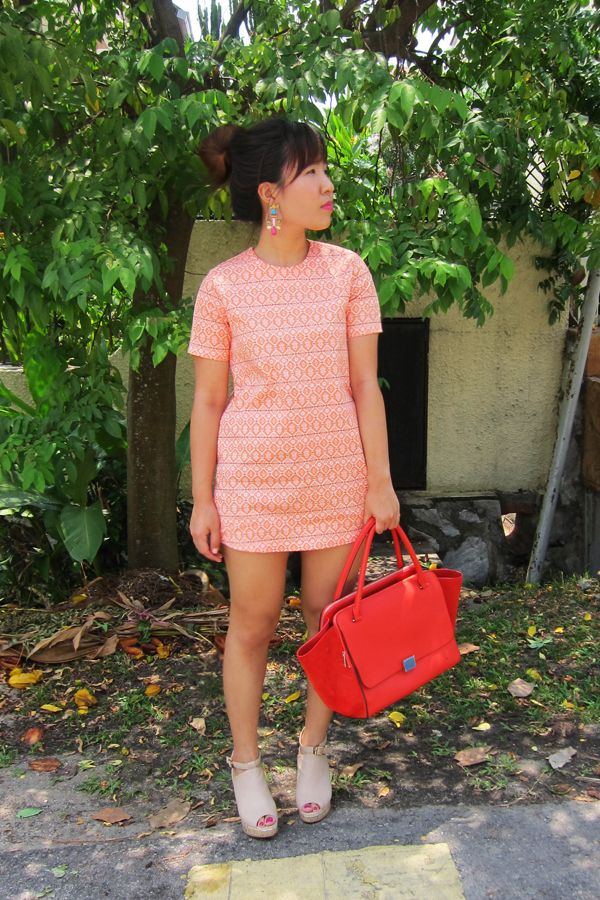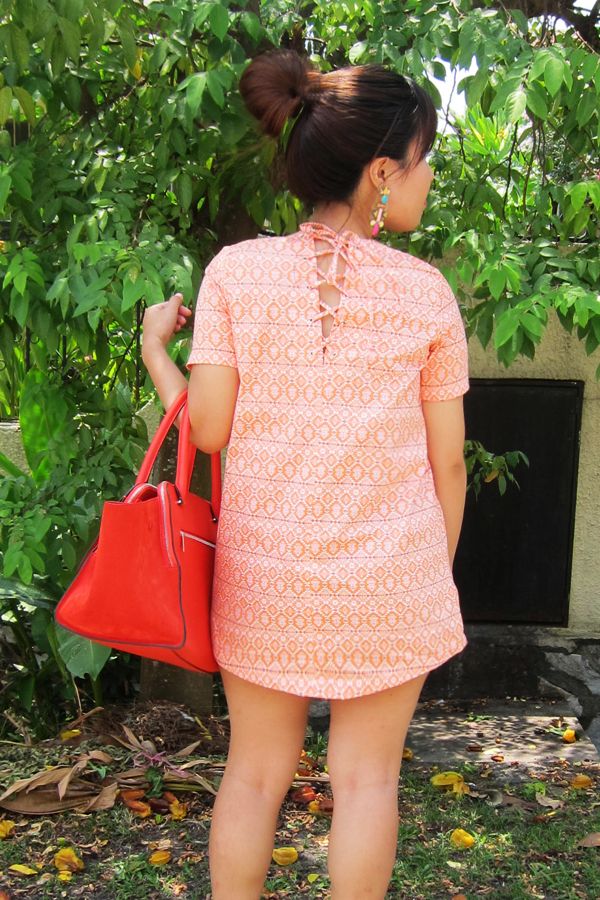 I love the laced-up back! It is such an interesting detail to the dress.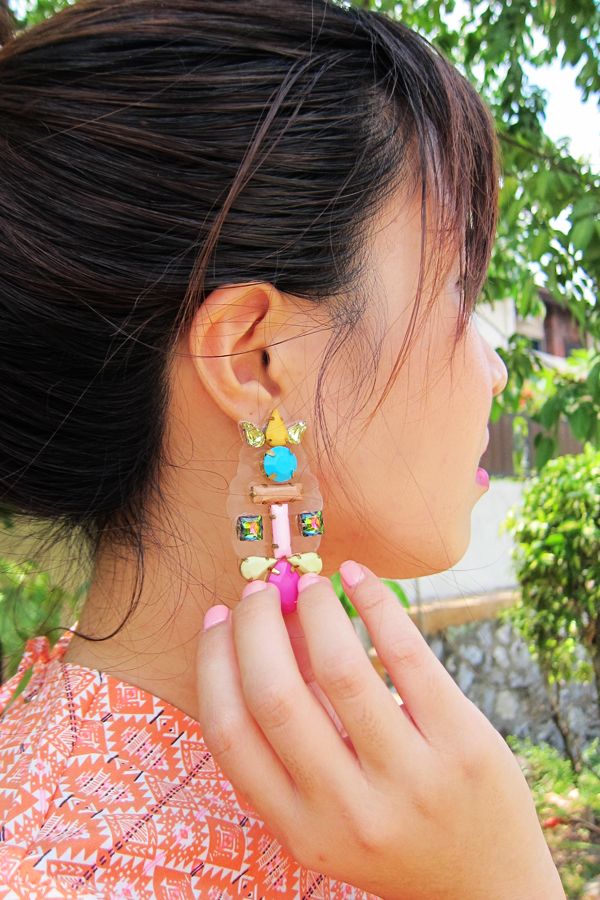 Bright jewels to complement my dress. Bright colors 4 EVA! wtf.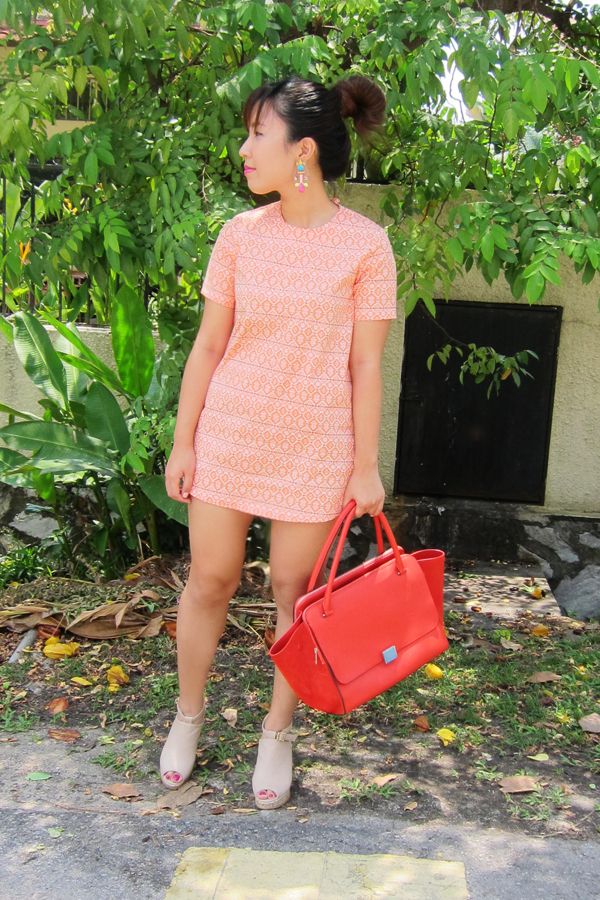 Ikat print minidress with laced-up back: AZORIAS
Jewel earrings: Holiday in Bangkok
Nude ankle-strapped wedges: Korea
Bag: Celine