Staying away from home has made me really treasure sisterly time! Nowadays Teeny and I make a point to meet up as much as we can in a week for some
#perangaibudakgemuk
time catching up.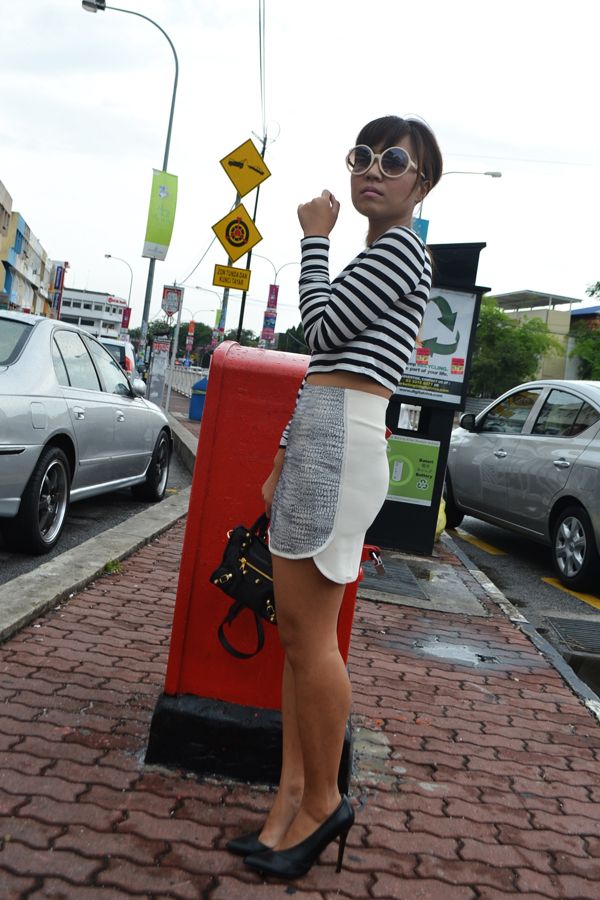 Going sporty chic for the weekend.
We went to try a new brunch place in Uptown,
The Good Batch
. I love trying out new places to eat! It's got to be one of my top 5 favorite things to do.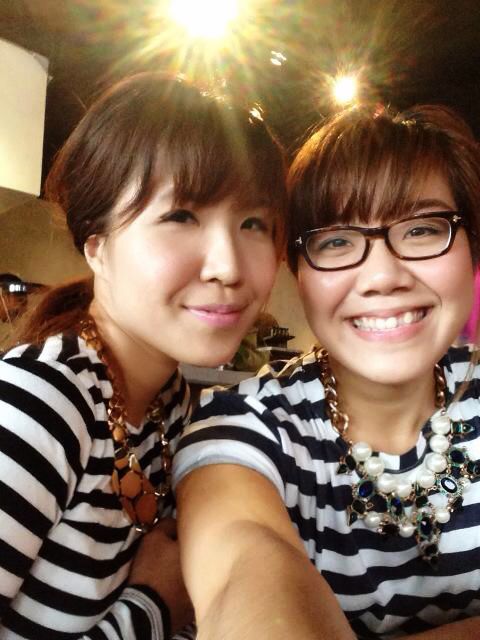 Great minds think alike. Unknowingly, Teeny and I were both in matching jailbird outfits wtf.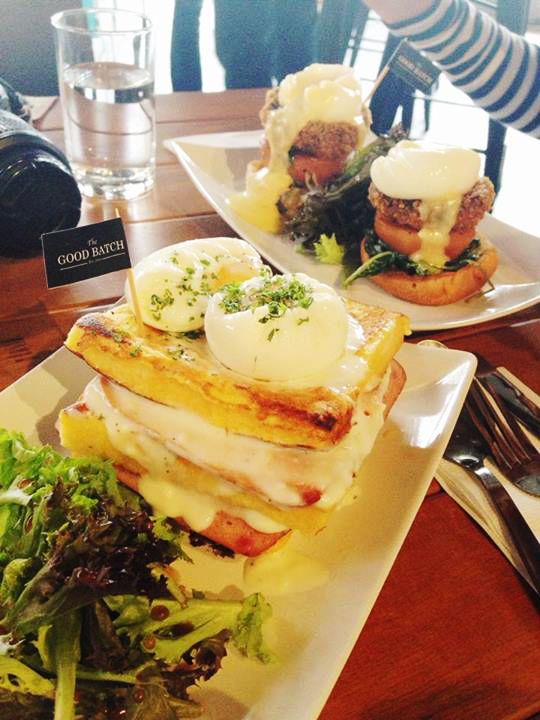 Doesn't this make you salivate??? Teeny had the Parisienne (which is something like the Croque Madame), whereas I had poached eggs with breaded portobello mushrooms (I think it is called the Portobello Road). I can't live without meat, so my breakfast was surprisingly good although it didn't have a trace of meat in it!
Outfit: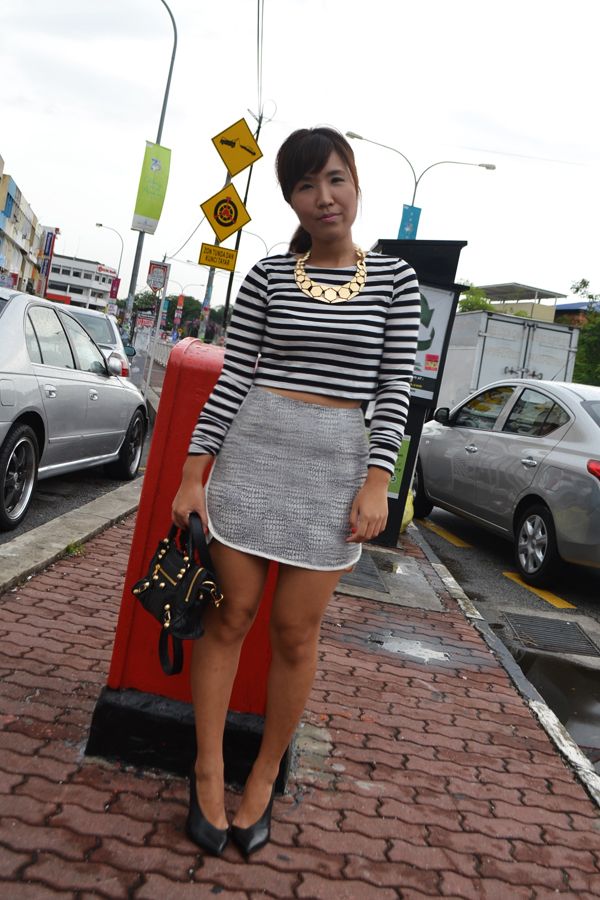 I actually left my make-up pouch at my boyfriend's place, so I had no choice but to borrow Teeny's make-up! I wasn't familiar with her make-up palettes, so I was forced to go out of my comfort zone, and I created a very soft look with pale pink lipstick (YSL), and very pink-ish cheeks.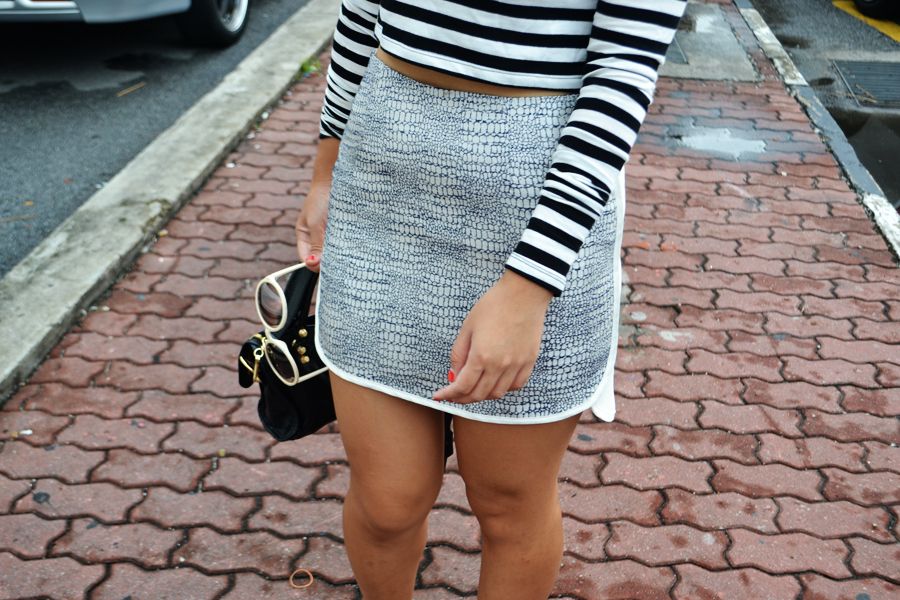 Have been wanting to wear this skirt for a bit, I just adore the luxe textured croc effect so much! Plus the streamline silhouette has this sporty feel to it which I really like.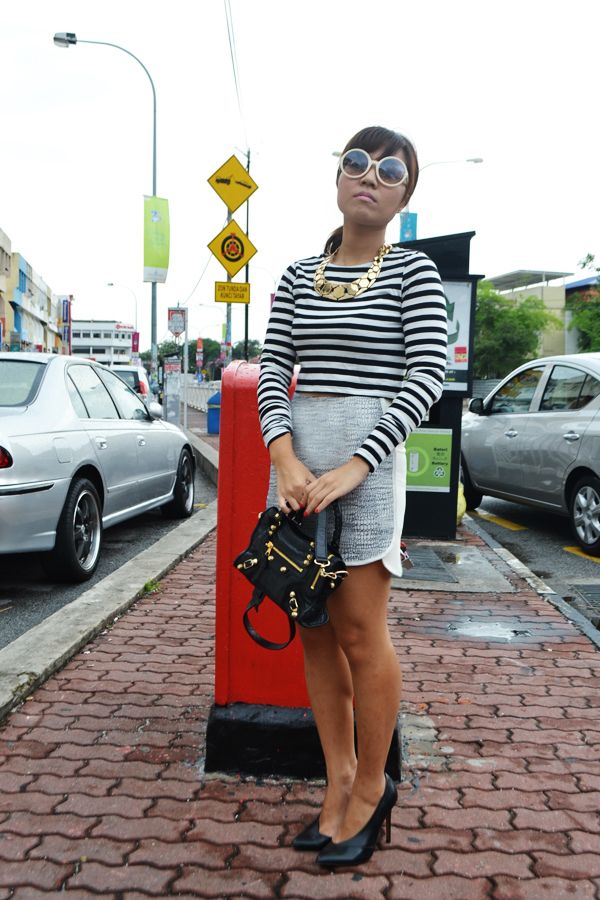 Striped cropped tee: Zara
Mock croc front bias hem skirt: AZORIAS
Gold statement necklace: BCBG
Oversized sunnies: Korea
Black cutaway pumps: Zara
Bag: Balenciaga
What are some of your favorite brunch places? (if it's dog friendly, even the better! :P) Some of the place I like are Yeast (at Telawi Bangsar), The Bee, Yut Kee wtf... I think there are heaps of places that I haven't tried! :O