Inspired by the Parisian chic outfits spotted at Paris Fashion Week (which
just
came to an end), I came up with this outfit for a quick cup of cuppa with Teeny!
Parisian chic to me is fashion statements that are simple, but pronounced. I went with a simple tee and tapered pants ensemble, but I love that the pants are punctuated with a peplum hem for a twist. The peplum is detachable, how ingenious is that? :P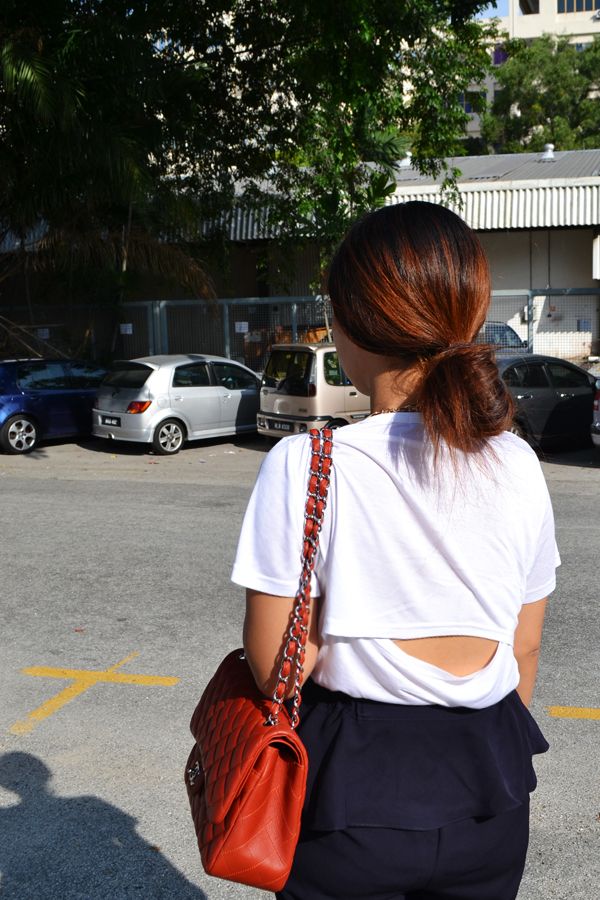 I can't stress how much I love this backless tee! I have it in black and gray as well. They are the perfect softness with the lazy fit that I like for tees, and I like that it is not just another boring tee.
The boy's relatives do not agree though. His uncle walked pass me that day, and asked us, "did you guys fight?" Perplexed, we replied no. He replied, "Oh, I thought both of you fought, and he ripped the back of your shirt." HAHAHAHA WTF.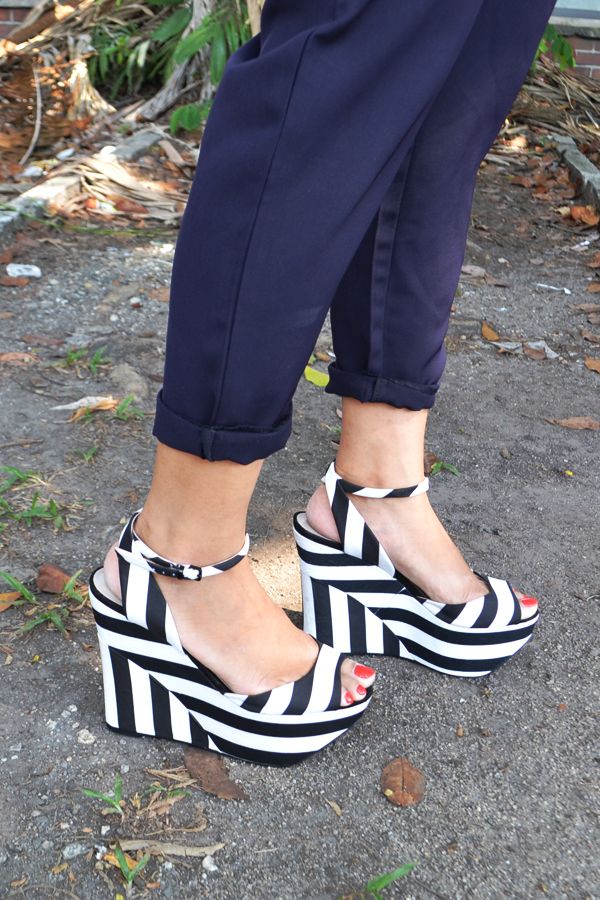 Wanted to keep the whole look very clean, so I wore monochromatic-colored shoes as well. The only pop of color on me is my bag and my nails! :)
Outfit details: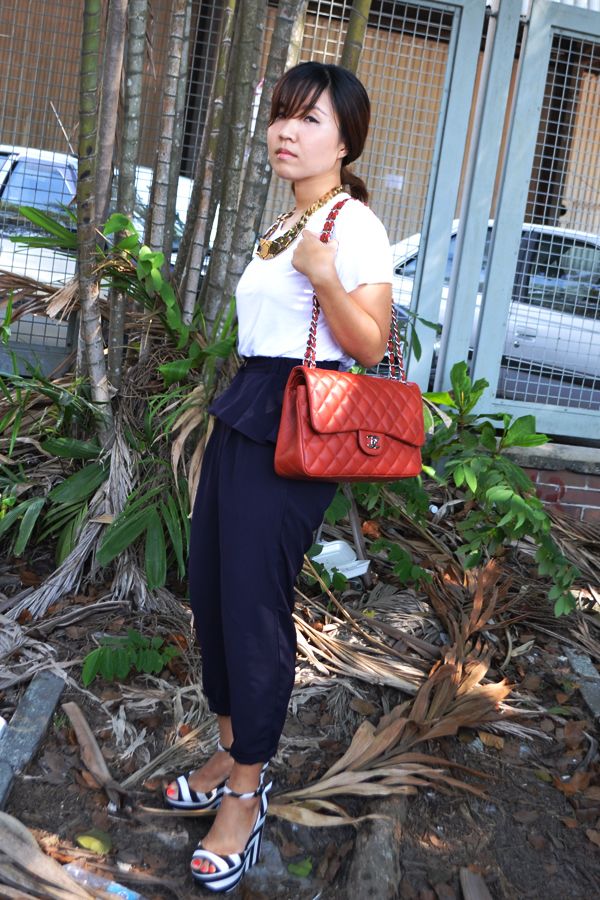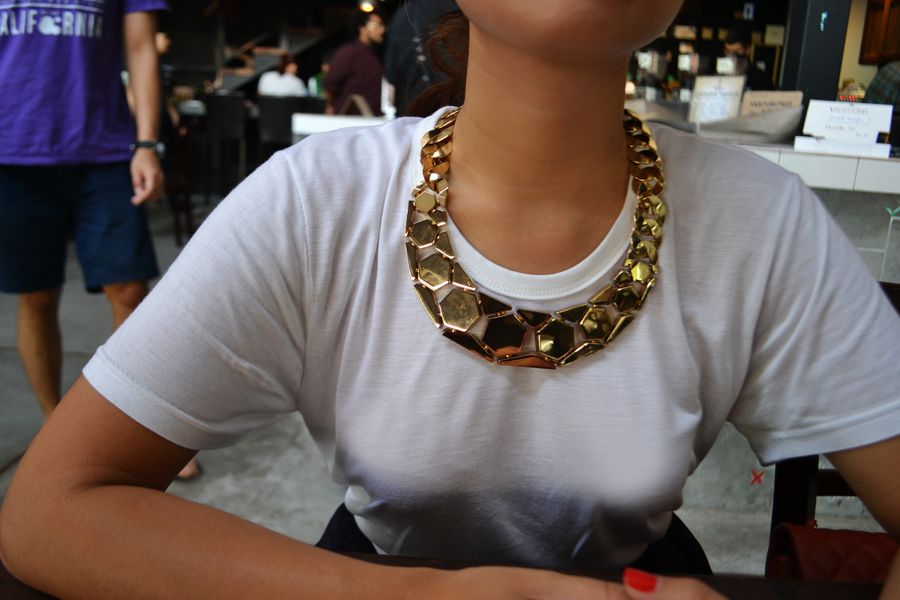 White backless tee: Korea
Navy detachable peplum pants: AZORIAS
Gold statement necklace: BCBG
Striped satin platforms: Zara
Bag: Chanel