Felt like wearing something very fun and playful to celebrate the public holiday today, and threw on some overalls and sneakers.
*gasp*
I know what you are thinking.. Hui Wen and sneakers? I don't think these two words have even been spoken in the same sentence before wtf. To my defense, they are platform sneakers, so they are kind of like heels to me, hehe.
The back story of these sneakers is that we started on obedience class for
Rocky
a few weeks ago, and one of the rules of the class is no slippers or sandals are allowed. I would have thought that means heels are okay then, but the boyfriend disagreed. Oh well. So I got these platform sneakers specially for the class! And as luck had, it rained during the first class and I got mud all over these pristine white shoes FML. Luckily they are leather, so they could be easily cleaned!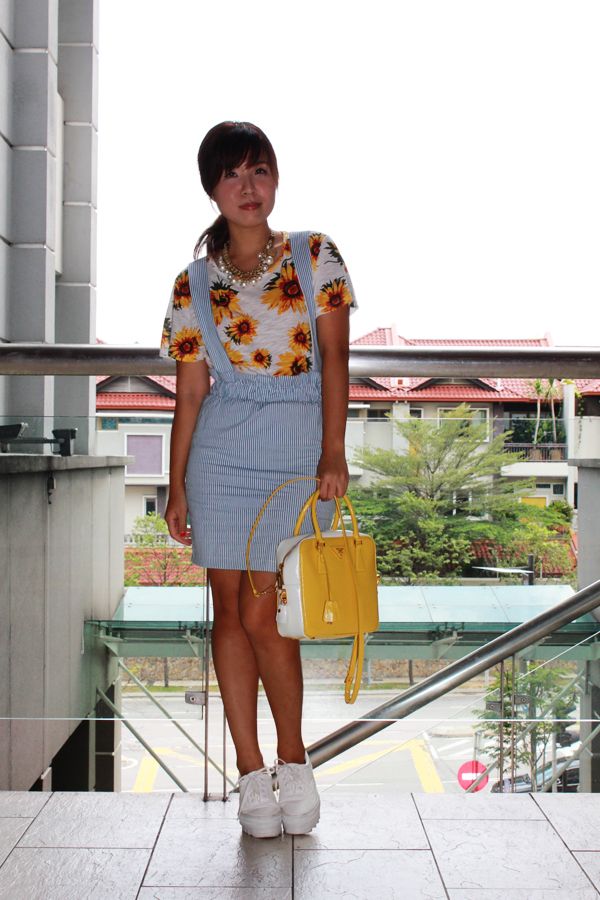 I disagree when people say that it doesn't matter what you wear. Because I sure felt HAPPIER just by wearing yellow and having sunflowers on me! :P
Ourfit details:
Sunflower print tee: Korea
Striped overall skirt: Korea
Pearl drop gold necklace: Korea
White platform sneakers: Korea
Bag: Prada
****************************************************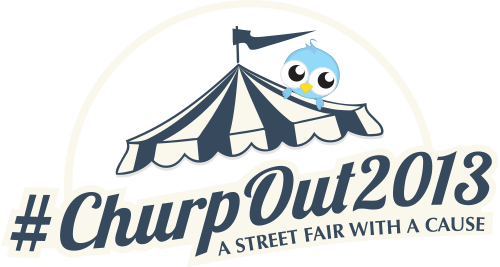 By the way, I am really excited that I would be having a fashion booth at
ChurpOut 2013
at Setia City Mall this Saturday (19 Oct)! I haven't done this in quite awhile, so this would be really fun! Also, I have shopped so much since my last bazaar sale (probably more than a year ago? O_O), so I will have a lot of really nice stuff that I would be letting go. In fact, do expect a lot of made in Korea stuff at my booth, 'cause that's what I wear most nowadays anyway, hehe. For more details, click
here
.
The event starts at 11am to 11pm, so it's going to be 12 hours of solid fun. Hope to see you all there! :D