What is your take on these famous
Zara skorts
? Just typing 'Zara skort' in Google, and you get thousands of results, with even heavyweight fashion literature like Lucky mag and Glamour covering this phenomenon which has taken over the fashion world.
I fell prey too.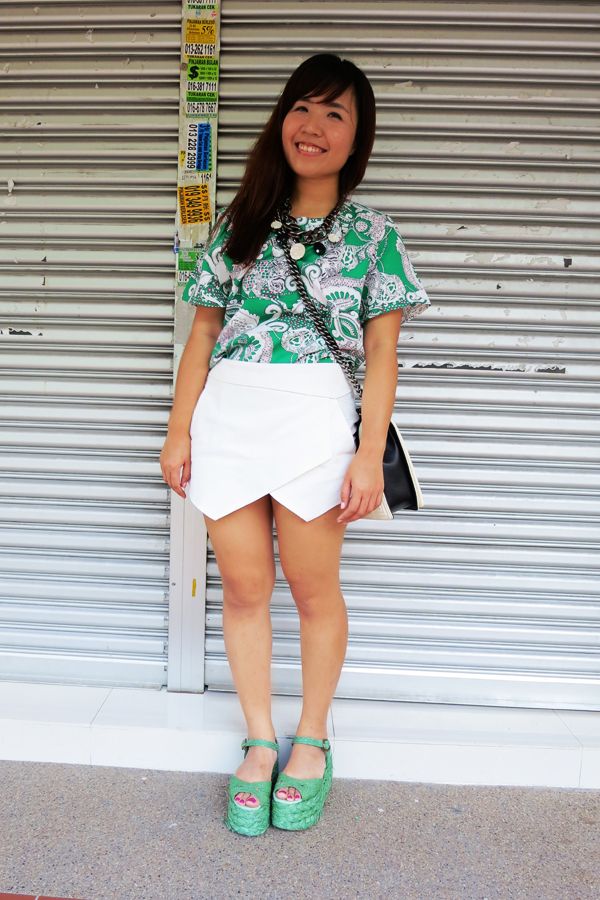 Awkward dorky grin.
To be fair to myself, I didn't know about the 'trend' when I bought these skorts! I just thought they were cute, and has many styling possibilities. Brought home my Zara paper bag and found out that Teeny just bought the exact same pair the day before. -_-
Some of my favorite looks of the skorts:
*click*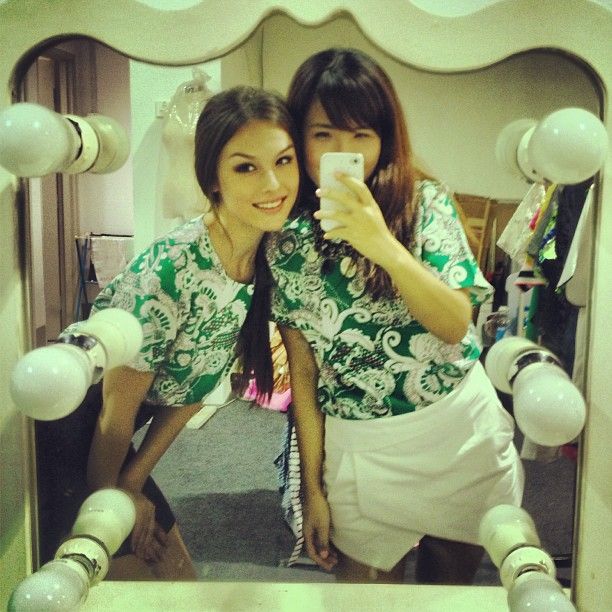 Wore this for an AZORIAS photoshoot!
Seen here with our new model who is so utterly gorgeous it is annoying wtf. She came into the studio looking fresh and perfect, and I peered over her, and asked her whether she had any make up on. She replied, 'oh, just a bit of powder'. T__T Even our make up artist said she didn't need any further make up, we can straight away start shooting WTF.
Life is so unfair!! To check out better photos here, go to
here
.
I kind of think she looks like a cross between Rachel Bilson and Olivia Palermo! I repeat, life is so unfair. T__T
Outfit: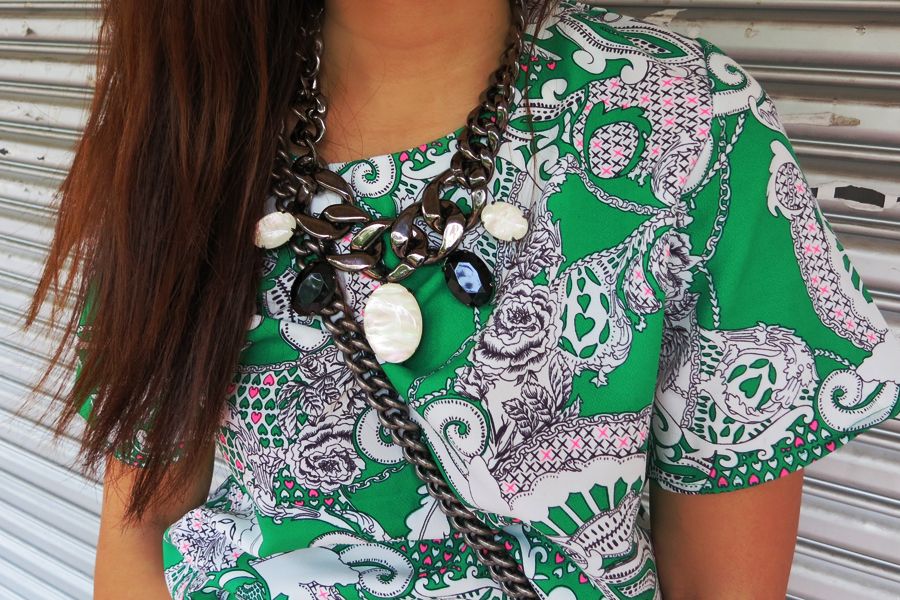 Love the funky print on this tee! And I like the boxy fit of it, it just seems more modern and formal somehow.
Green printed sheath tee: AZORIAS
White skort: Zara
Monotone drop chain necklace: Korea
Green rattan platforms: Jeffrey Campbell
Bag: Boy Chanel
So, back to the Zara skorts. Yay or nay?