I haven't blogged for a week! :O :O :O
There's a reason to it though-- some of you might realized that my domain was down for a few days last week. I was having some trouble with my blog's naked domain (sounds so kinky wtf, but actually refers to displaying a site without typing "www" as part of the URL), and my itchy fingers led me to mess with the coding and hence, fucked up my blog. T___T
There is a happy ending to this story though. A big big big thank you to
Nuffnang
who helped me resolve the problem! T____T I seriously think that joining Nuffnang is one of the best moves I have made as a blogger-- they have given me so much support and opportunities over the years!
*shiny eyes*
Anyway, I found something to satiate my blogging itch last week though! I have just joined
Dayre
, and I have to admit that I am
HOOKED. Blogging can be quite a tedious process (uploading photos, editing, proof-reading etc.), so being able to blog on the go while on your mobile phone is really easy, and not to mention, strangely addictive!
I don't expect my Dayre to replace blogging though! My Dayre is really more of updates of my day (like what I ate for lunch wtf) and random thoughts; whereas my blog is for more central ideas/ topics, whether it is a proper outfit post or musings or lengthy detailed updates.
Follow me on Dayre:
@revelinme
or
http://dayre.me/revelinme
.
*********************************************
Wore a really playful outfit recently for lunch with my bestie. Oh, how things have changed! We used to talk about revision techniques (we were both geeks wtf) and crushes, and now our chats are about the color schemes of our weddings. We are going to get married in the same year, isn't it exciting! :D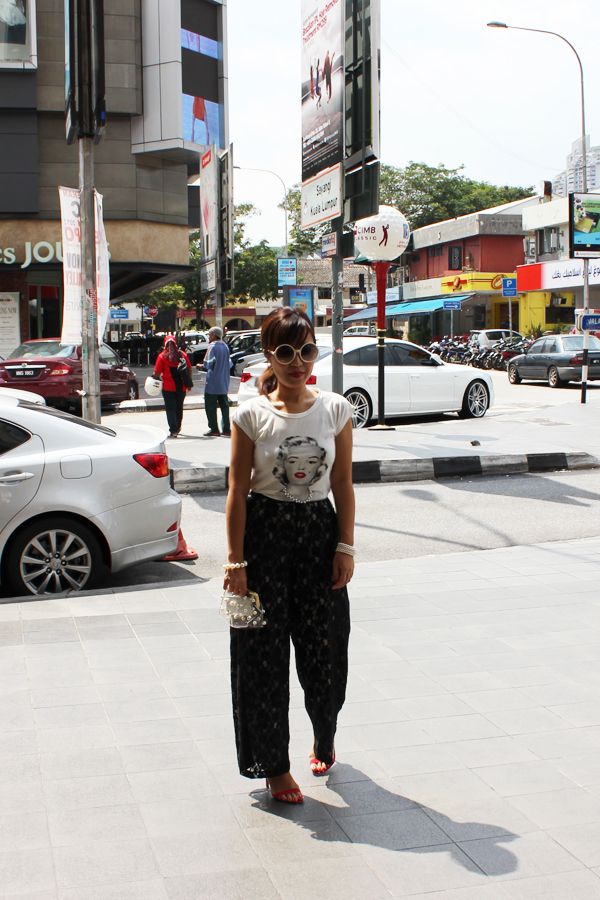 These wide-legged lace pants are really sophisticated and dressy, but I decided to put a fun spin on things by pairing it with a Marilyn Monroe graffiti tee.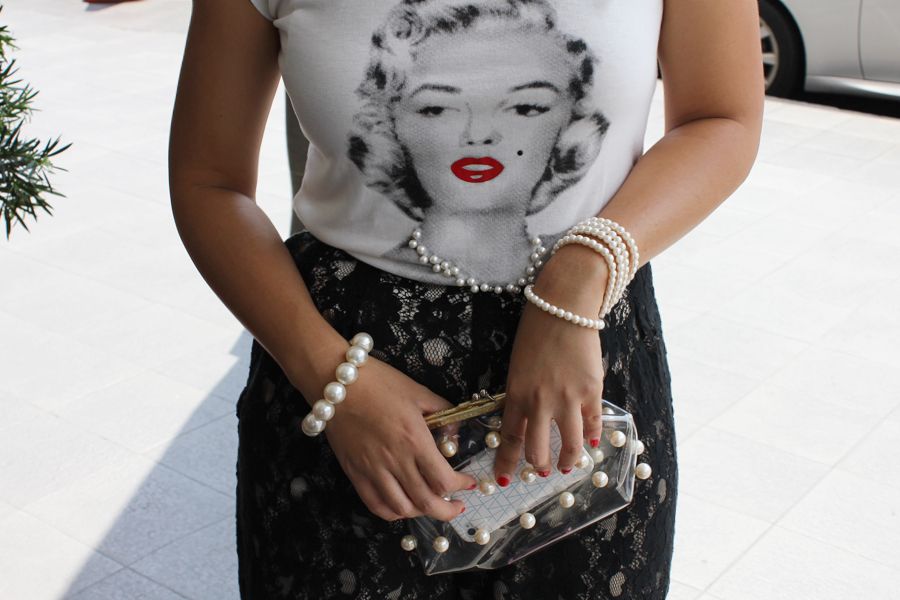 Wearing pearls to match Miss Monroe, hehe.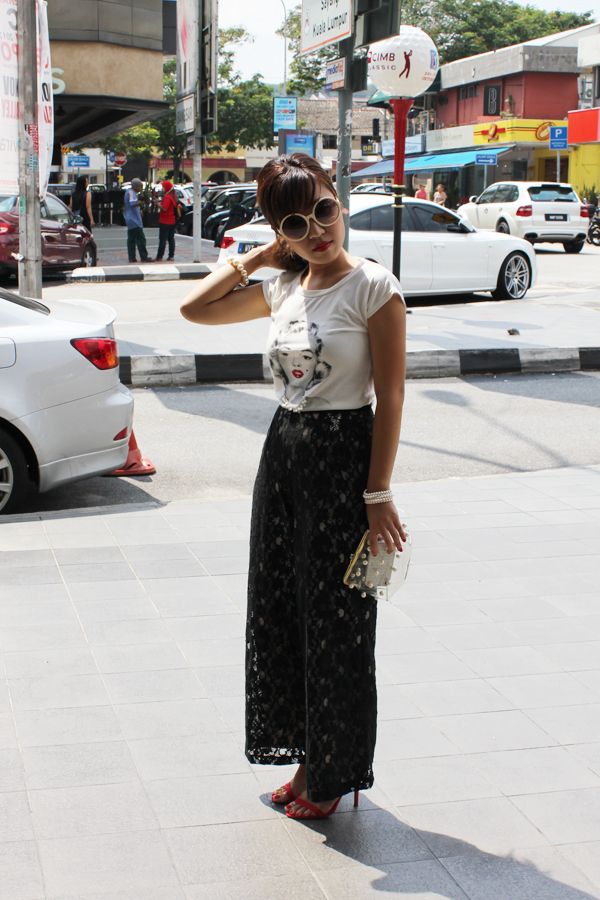 Pearl-embellished Marilyn Monroe tee: AZORIAS
Wide-legged lace pants: AZORIAS
Pearl bracelets: Assorted
Sunnies: Korea
Scarlet ankle-strapped heels: Zara
Pearl-dotted clear clutch: Bazaar in Singapore