Had a booth at Churpout 2013 recently with these good looking people!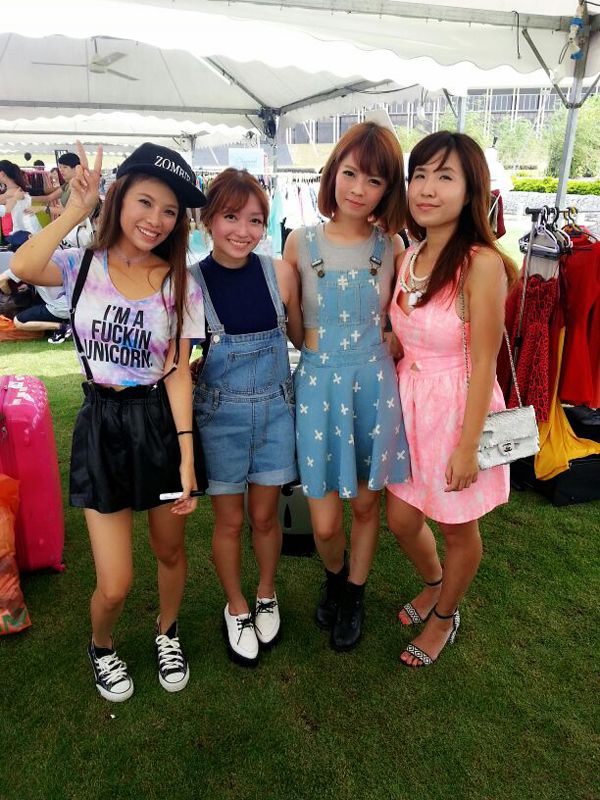 Shared a tent with Ringo, Audrey and Bobo. :)
And yea, I didn't get the memo to wear overalls wtf!
I suspected the event was going to be held at a field, but Teeny, my partner-in-crime for the day insisted that it is held at a carpark (i.e. tar roads). So I thought, ok lar, I will wear low heels then.
Surprise surprise! It WAS at a field! And it rained. FML. But luckily my heels are woven ikat and hence waterproof. I pitied Bobo's husband, Jo, who wore suede shoes lol.
Super happy to be sharing a booth with my lovely girlfriends! Made the whole experience more fun and enjoyable (especially when it rained halfway through the event, and we were all stuck in our tent with each other).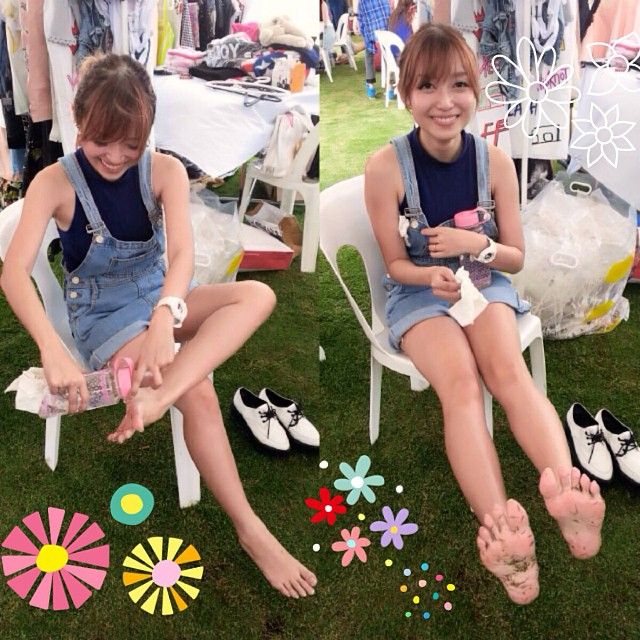 For example, this
sohai
here decided 10 minutes within arriving that it's "TOO HOT! Fuck this shit! TOO HOT!", and proceeded to take off her shoes for most of the event, haha. Then when she had to wear back her shoes, she had trouble cleaning her feet hahahaha.
Don't know why I didn't take a photo with Teeny! So here's a photo of her in spirit:
'Cause she was the one behind the camera, hahaha.
Thank you, Teeny, for accompanying me for the day! And getting me coffee for breakfast, buying me Nandos wrap for lunch, getting me anti-histamines when my sinus acted up (suspect I was allergic to grass or pollen FTS), and even fulfilling my very specific request of coke with ice cubes (instead of just grabbing a can from a supermarket. Though I suspect it was 'cause the tent was so hot that she willingly went to the mall anyway for air-conditioning, hehe.
Outfit details: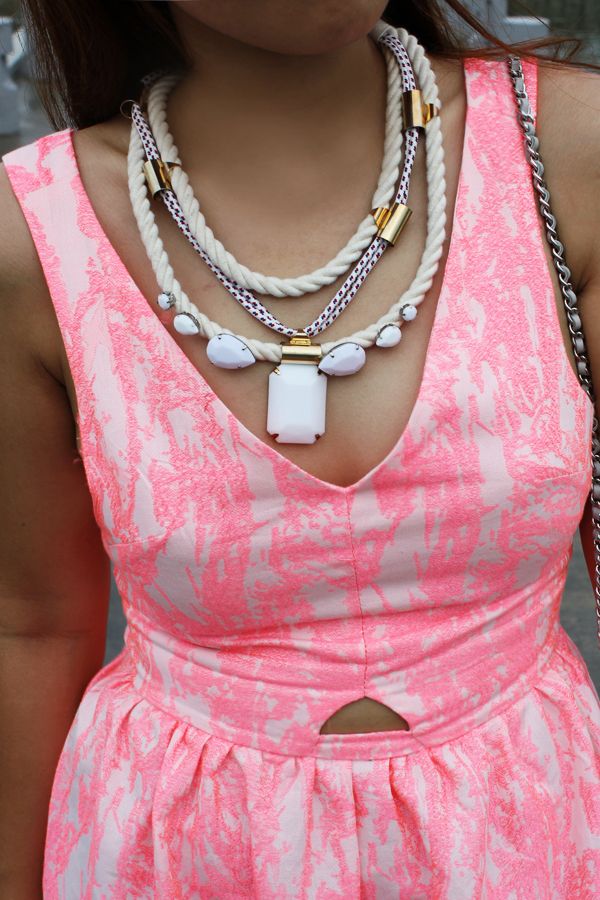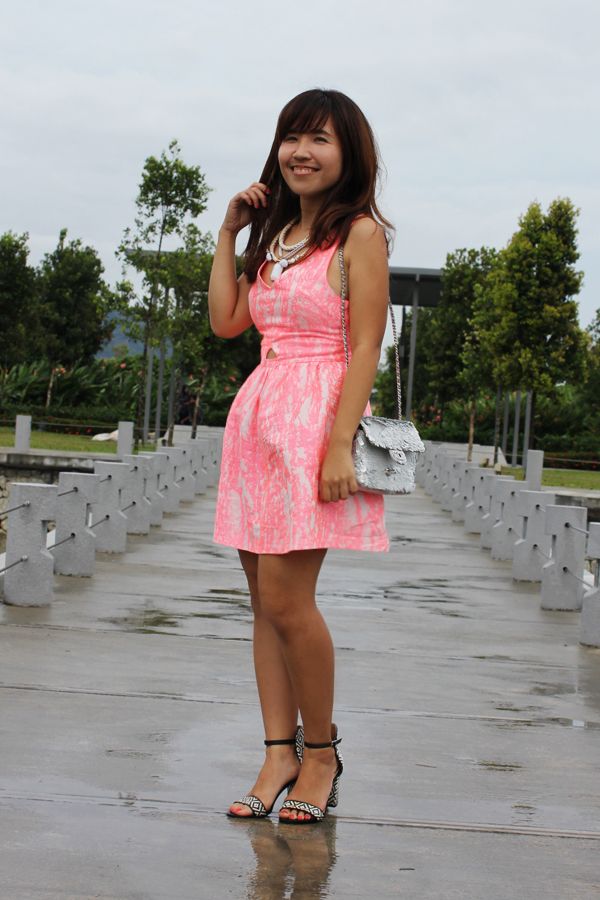 Super love this happy-colored dress! It can be easily worn as a casual dress (as I did for Churpout), or as party dress. Also, I really like cutouts recently-- but it's very easy to go the trashy route when it comes to holes on your clothing-- so I thought this was just perfect!
Neon brocade cutout dress: AZORIAS
Jewel rope necklace: Korea
Ikat woven heels: Zara
Bag: Chanel