Recently I blogged
here
about my skin journey and how I have finally found something that has helped me with my skin combat. Shortly after that blogpost was up, I started receiving some emails from my readers sharing their skin problems and asking me for DRx's details. So here it is!
N-1-1 & N-1-2 Plaza Damas
60, Jalan Sri Hartamas 1, Sri Hartamas,
50480, Kuala Lumpur, Malaysia
Tel : (603) – 6201 3088
Fax : (603) – 6201 6033
Mon to Fri : 10am to 7pm | Sat : 10am to 5pm
Closed on Sun & PH
I just did my favorite facial treatment recently—the EF (Essential Facial) Plus—which I have already signed up a package for, haha. I signed up for the package a few months ago (and have been religiously going for monthly facials) 'cause I really felt that it helped me. Since you guys seemed to be quite curious about DRx, I thought I will do a review for you guys to give a brief overlook into one of their treatments. :)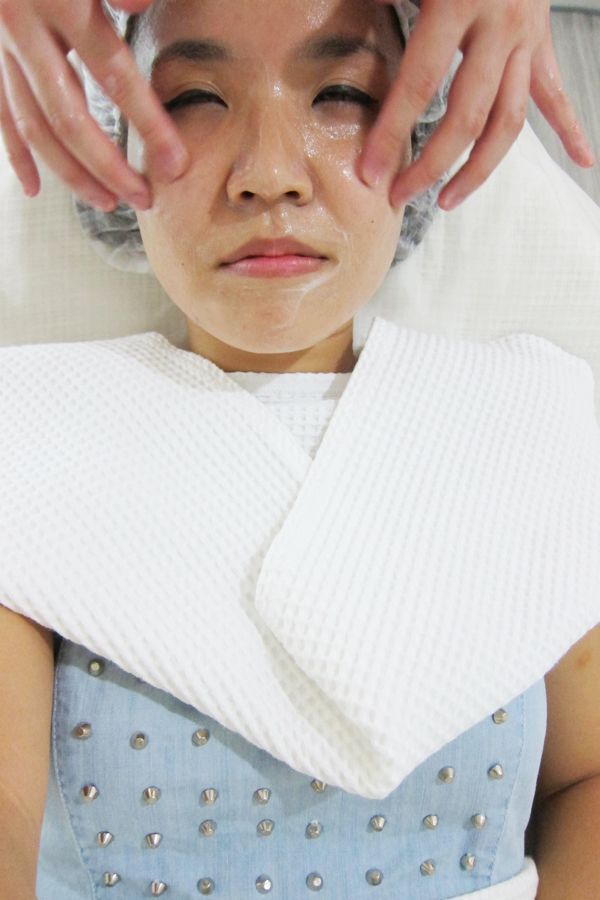 The facial started with washing off my make-up (no choice 'cause I had a meeting before my facial appointment) with a milk cleanser. The therapist then double-cleansed my skin with a foaming cleanser. I owned both products already lol.
Usually after cleansing comes the most terrifying part—the extraction process, which I HATE. However, DRx adds in one more step before the extraction….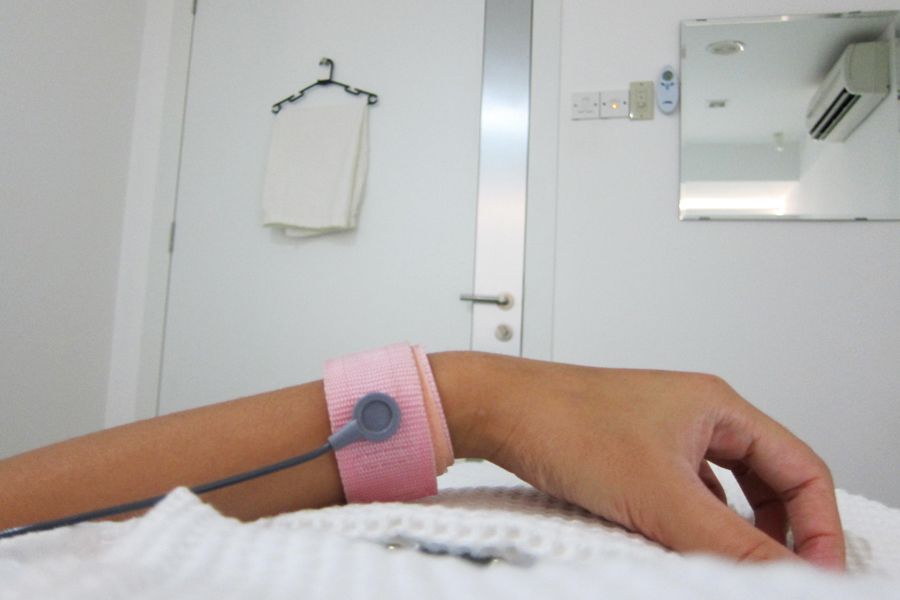 …… Ultrasonic cleansing! (The pink strap connects the ultrasonic machine to me)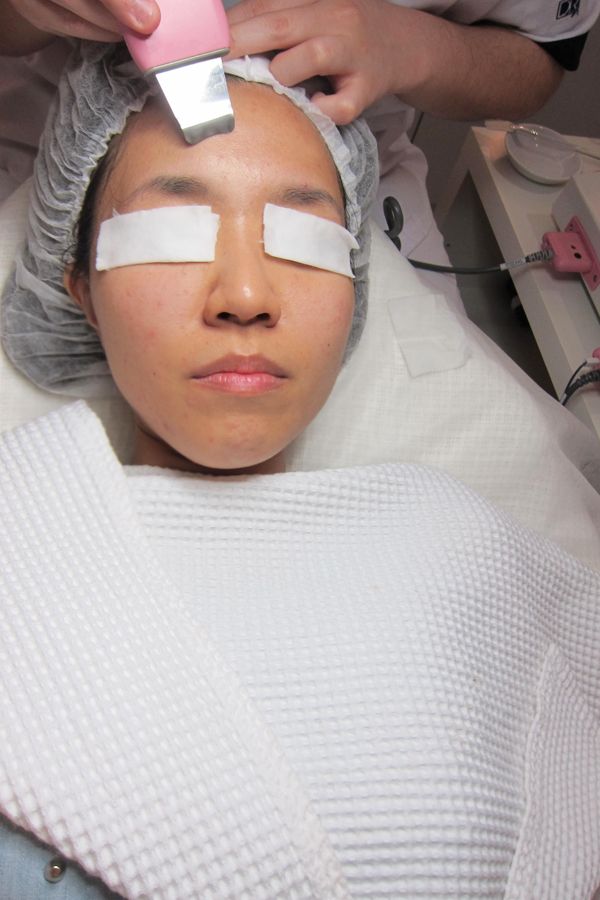 Basically, ultrasonic-cleansing loosens blackheads and whiteheads in our pores to make extraction easier (and less painful). If your blackheads/ whiteheads are not too stubborn, ultrasonic-cleansing can actually push them out, so you might even be able to escape the whole extraction process! The sensation is kind of like a light suction at your skin (the motion of 'loosening' the blackheads and whiteheads). Also, I love my therapist, Kat—my extraction process after that was relatively painless although I actually had a few zits on my face (thank you ar PMS).
The EF Plus facial actually follows with microdermasion (using a special machine to remove superficial skin, and thus revealing clearer and smoother skin over time). However, Kat recommended that I do without this step for the day as my skin was mildly irritated (damn you zits!) and microdermasion will aggravate my skin. This is exactly what I like about DRx--every process and treatment is always tailored to YOUR specific needs, which is how things should be like! No one person's skin is identical to the next, I believe.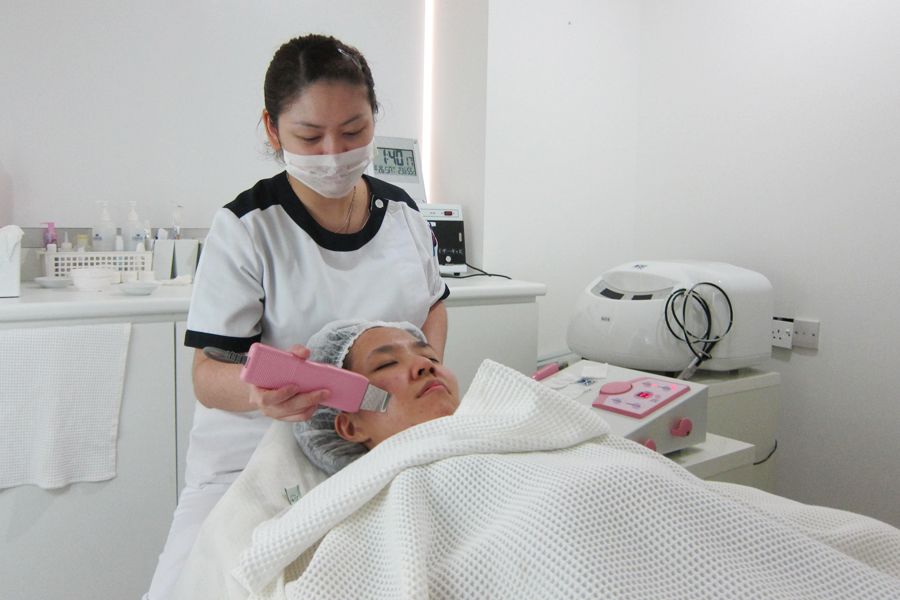 Next, Kat used the same ultrasonic machine to 'push' vitamin A back into my skin. This ultrasonic machine is damn miraculous right, sometimes can 'suck' (blackheads/ whiteheads), sometimes can 'push', haha. Usually, vitamin C will be used to achieve even and glowing skin tone, but vitamin A was used in my case as it can help my skin to heal better (from the pimples). See what I mean that DRx really customizes every step of their treatment to you?
My facial was finished off with a therapeutic mask. Again, the choice of mask will depend on the individual's condition.
I don't have a photo of my after the facial, however, I did snap a photo of me without make-up
before
the facial: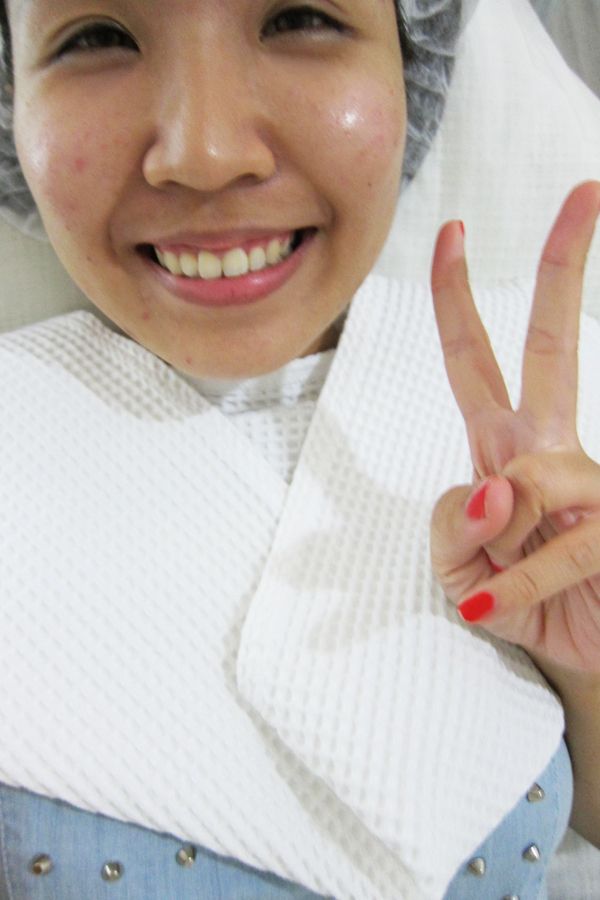 Do remember that I have done a few facials (basic and EF Plus) with DRx already even before this review, and my skin has really improved a lot since then! Now my skin is still not perfect(especially with regards to the red marks which are scarring from my acne a few years back), however, I have seriously come a LOOOONG way from earlier this year.
Whilst chatting with DRx during my treatment, I shared with them how some of you are battling adult acne amongst other skin problems, and they so kindly decided to offer my readers a discount when you all visit DRx.
*shiny eyes*
When you mention HUIWEN while making your appointment, you can get your first facial for RM80 (usual price is RM210++)!
The thing is, I highly recommend for you all to see Dr. Jason, whom has really helped me so much with my skin. I am pretty sure he can tailor a treatment program to help you achieve the healthy skin that you have always wanted. Bearing this in mind, DRx, which really, really wants to help us girls (or boys!) who have problem skin, extended another offer to you guys—mention HUIWEN and you get your first consultation with Dr. Jason for
FREE
.
I am really so touched! T___T
I really hope you guys can snap up this opportunity 'cause I know how heart-wrenching it is when your skin doesn't look good. :( Remember k, just quote HUIWEN when you make your appointment, and you can do your first facial for RM80 (instead of RM210++). If you would like to do the above facial that I did (i.e. the EF Plus, with the microdermasion), all you have to do is to top up RM50. Also, when you quote my name, you can get your first consultation with Dr. Jason for FREE!
I look forward to hearing your DRx success stories! :P