GAHHH, I haven't blogged for so long! It's been a hectic week, what with running last-minute errands to wrap up the year, planning my parents' wedding anniversary party, taking care of Rocky alone (the boy is in China, so I brought Rocky back to my place), increased workload from year-end sales at Azorias-- all while nursing a flu too!
HOWEVER! I was still super active on
Dayre
though. Follow me there k! It's like the only social media platform that I am really active on. -_-|||
Also have been preoccupied 'cause one of my favorite people just came back over the weekend...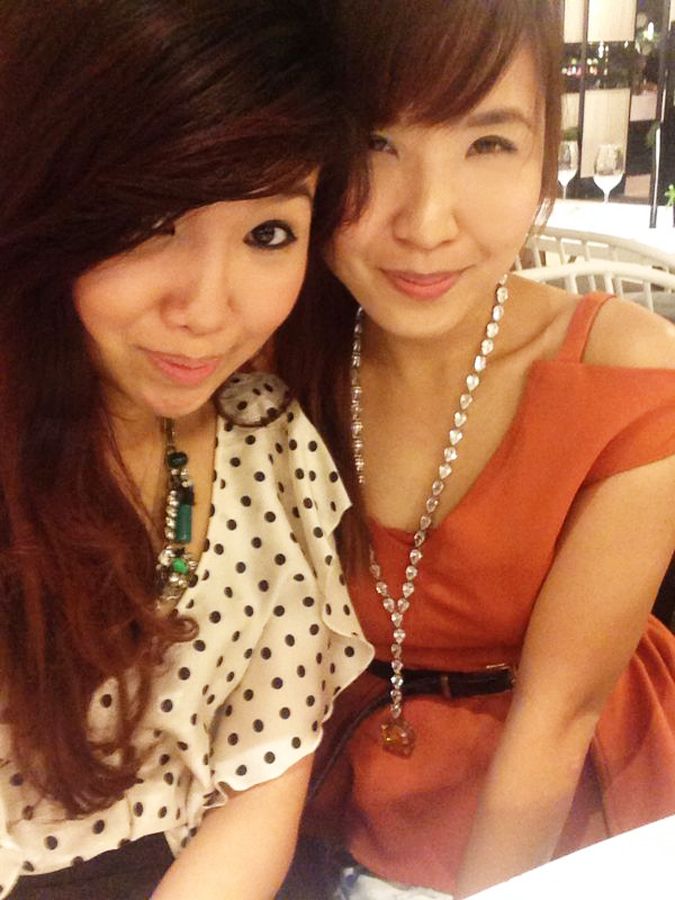 Reunited and it feels so good~~~~
And, boy, it DOES feel good! We haven't seen each other since our Eurotrip which was like 8 months ago. That is an awfully long time, especially when you consider that we grew up sleeping together, and spent practically every waking moment together! We used to pretend to be asleep when our parents came to check on us, but the minute the door is closed, we would start yakking away again, hehe.
Also, the anniversary party that we were fretting over has came and gone!
The feature table set-up. Will blog about this separately, hopefully the professional photos will be out soon!
Ending my last blogpost of the year with the outfit that I wore with Jing on the first day she was back. This is an important outfit k, 'cause it's like meeting your first love after being separated for a long time wtf.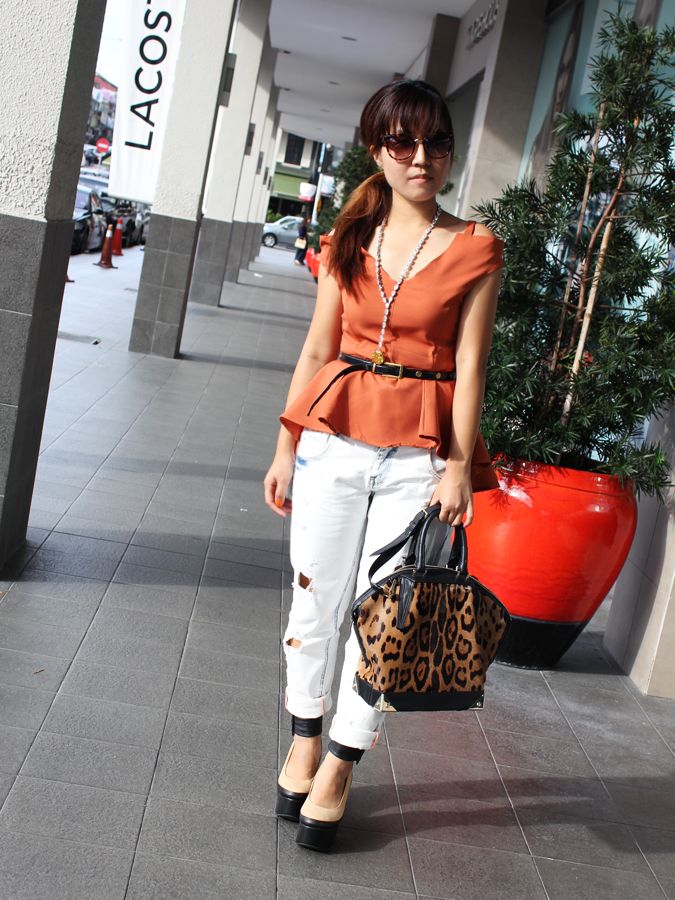 The boy loves the color orange. I try to equip my wardrobe with some of his favorite colors for times when I need to ask for favors HEHE. His other favorite color is khaki. -_-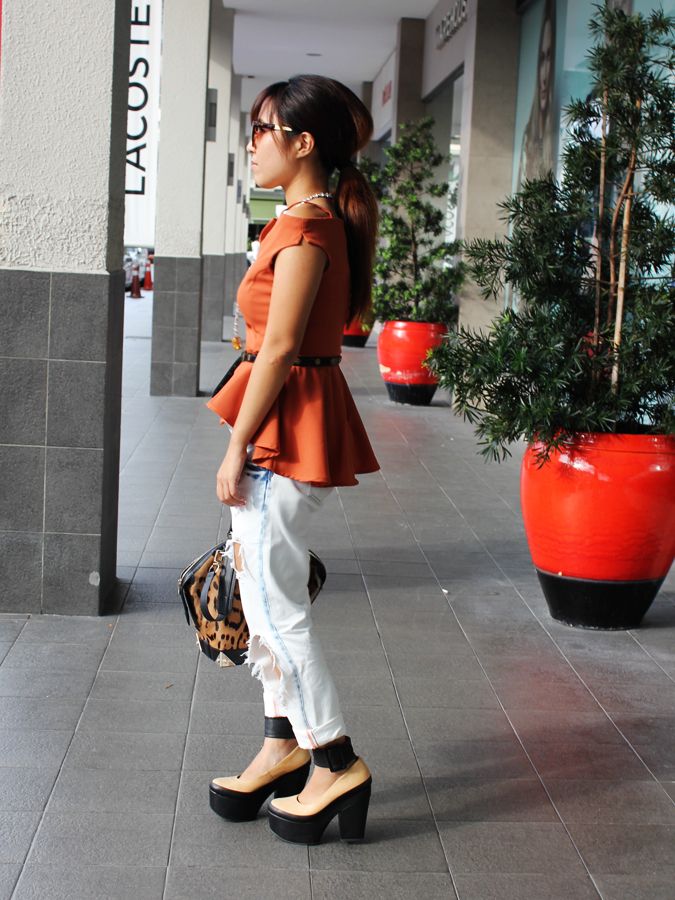 Love love love this tailored top! Am also quite happy with how I made it look more casual.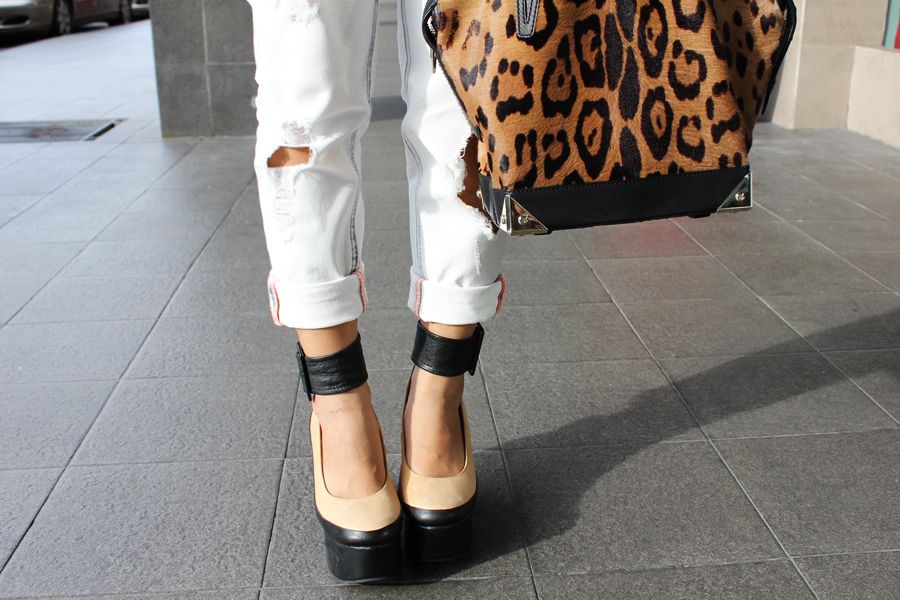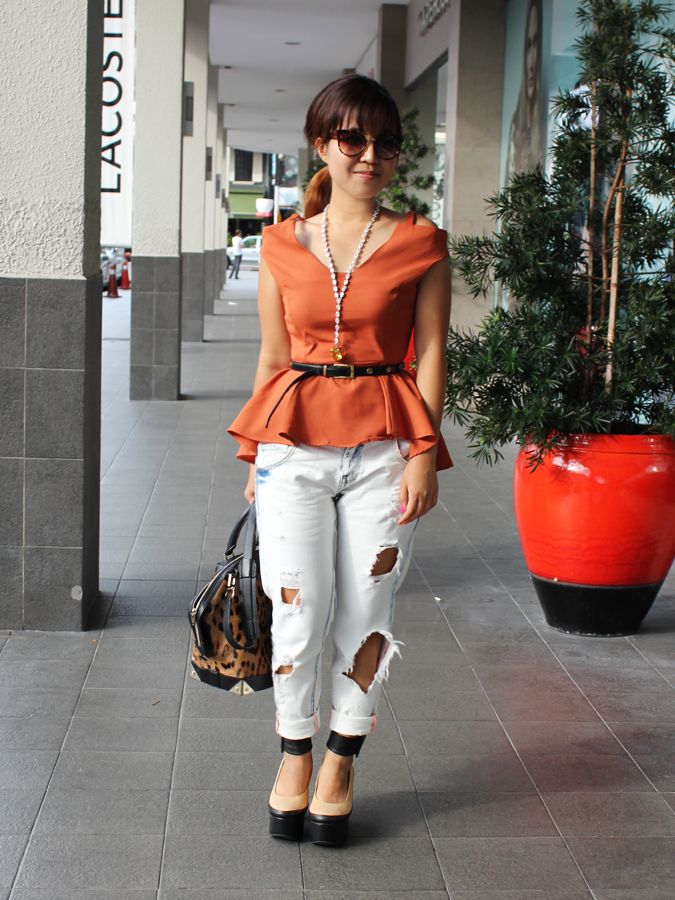 Burnt orange cut-out off-shoulder peplum top: AZORIAS
Ripped boyfriend jeans: Zara
Crystal drop necklace: Jadore Janelle
Black studded belt: Teeny's
Contrast ankle-strapped platform heels: Jeffrey Campbell
Leopard print pony hair bag: Alexander Wang
I will be starting the year with my head in the clouds... Well, kinda, 'cause I will be going to Cameron Highlands on the first day of 2014! :) Here's to a smashing start to the year for all of you, and hopefully great things are in store for all of us!