I haven't been talking much about my wedding because... I didn't want jinx it wtf. So many things could go wrong k!! And it requires understanding and consideration from so many parties, over so many factors such as date, venue, budget, timing etc etc.
Well, we booked our venue about 2 weeks ago, so I guess it's considered quite finalized now! :P No turning back, future hubby, hehe.
We will be doing our wedding ceremony (i.e. vows exchange) next year in July! Whereas the tea ceremony and reception (i.e. wedding dinner) will be in the following year.
When first thinking of a venue for the wedding ceremony, I only had one thing in mind--
forest
. Well,at the very very least, I knew I definitely want an outdoor ceremony with loads of lush trees in the background. But where to find in KL??
So I kind of went on a wild goose chase... I looked at forest retreats, mountains, woods... But most of these places are far away, and whilst the boy and I are happy to invite our loved ones to a weekend getaway at one of those retreats, these places usually can only fit a handful people. To be honest, the boy is THE BEST when it comes to entertaining my wedding ideas, he actually seriously considers all my suggestions for these forest retreats although he HATES the outdoors and would much rather be comfortable indoors with air-conditioning and no bugs or insects, thank you very much. Really, really appreciate it!
Anyway, back to my hunt for the perfect venue. I came across a private bungalow which has a gorgeous, rustic outdoor that I thought would be perfect. Alas, I emailed the owner, and he flat out refused to rent it to us as they no longer want to do wedding events! :O
I was crushed... and thus I went back to my futile search. But in my heart I just couldn't give up the idea of the beautiful rustic bungalow... So I decided to give it one more shot-- I sent the owner a super long email begging him to rent it to me.
And after a few agonizing days, he replied me with a YES!! I was ecstatic. When I told Jing about how I eventually managed to persuade the owner to rent the bungalow to us, she was like: "What Hui Wen wants, what Hui Wen gets." Hehe.
Alas, when we went to the place to do a viewing, we realized it was too small for our event. So it was back to the drawing board. :(
I was on the verge of giving up, and was going to go for the 'easy' option (which is Carcosa, because you can do an outdoor ceremony; but to be honest it doesn't really feel right for us). Just when I thought I would have to settle... My dream venue came to me.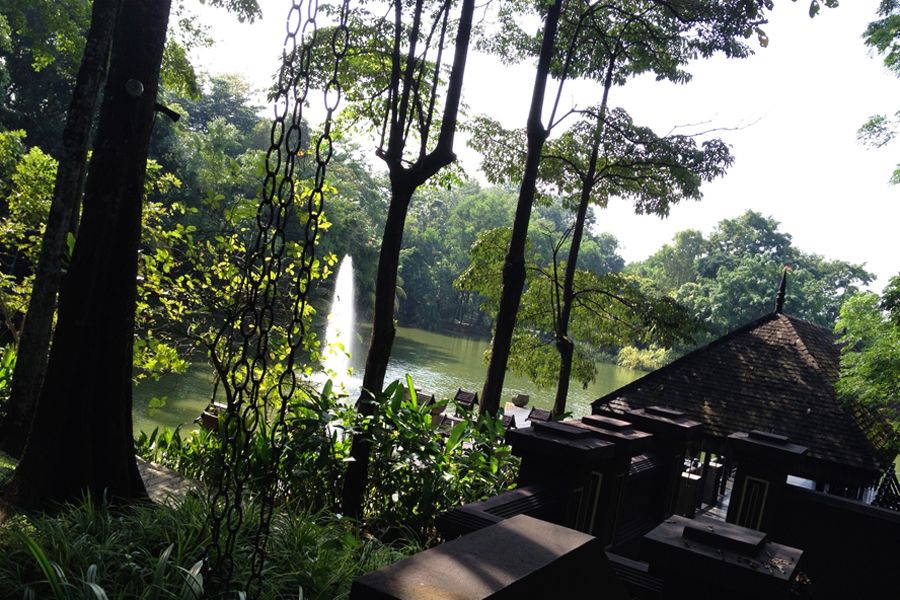 We booked this place already. Am beyond excited!!!