I LOVE THE END OF THE YEAR! Something about the festive season (the Christmas songs playing on the radio really make me all mushy inside), the reunion of loved ones who come back during this time of the year, and the anticipation of what a new year brings...
The next few weeks will be packed with a lot of things that I am absolutely EXCITED about! Jing is coming back next week, just in time for my parents' 30th wedding anniversary party next weekend, then Cameron Highlands for New Year, Bangkok with the family, Bali with the sisters... I CANNOT WAIT!
(sorry ar, I type in caps 'cause too excited haha)
Back to my parents' 30th wedding anniversary party... Their anniversary has actually passed (it was in October), but they held off throwing a celebration because they wanted to wait for Jing to be back. We are going to throw a small dinner party, with an English Garden theme. My sisters and I are taking the initiative to be the party planners, so next week will be a lot of sourcing and DIY-ing to make our vision come true! Will be good practice for my wedding anyway haha. We are also going to get a professional photographer for the party to help us snap some nice family photos-- we have never had any professional family photos done before!
Ending with a happy outfit: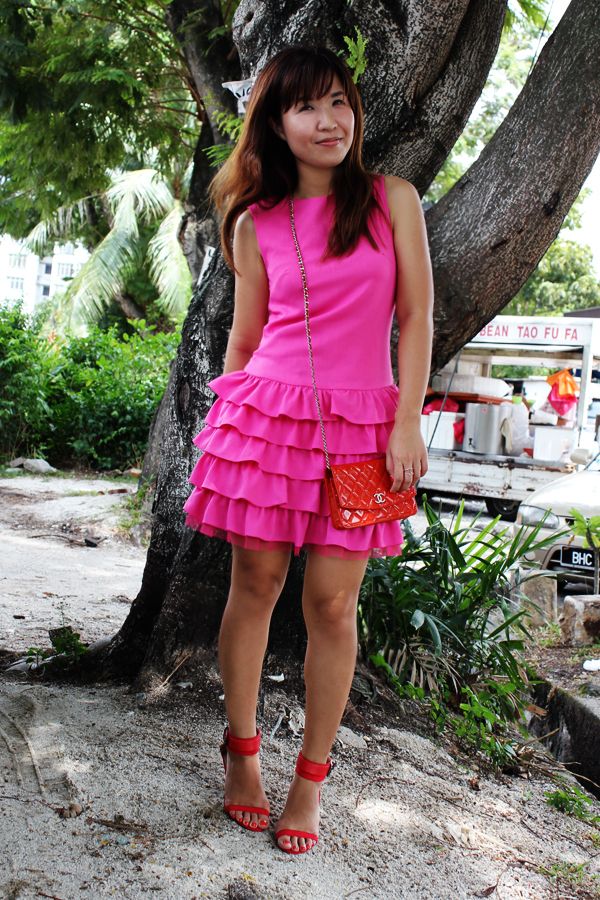 Haha stupid soya bean truck in the background photobomb me wtf.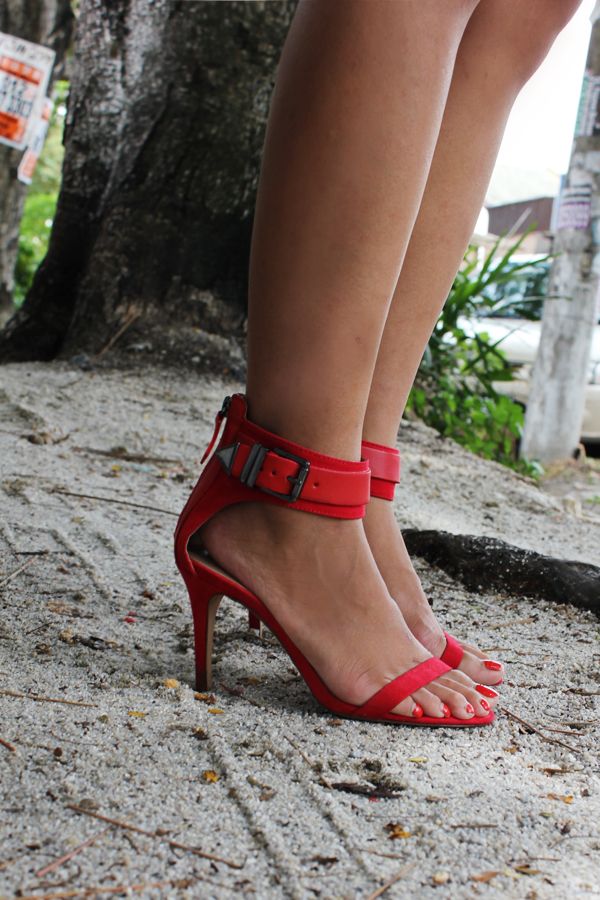 I love this type of ankle-strapped heeled sandals! Very comfortable 'cause I have bunions. :(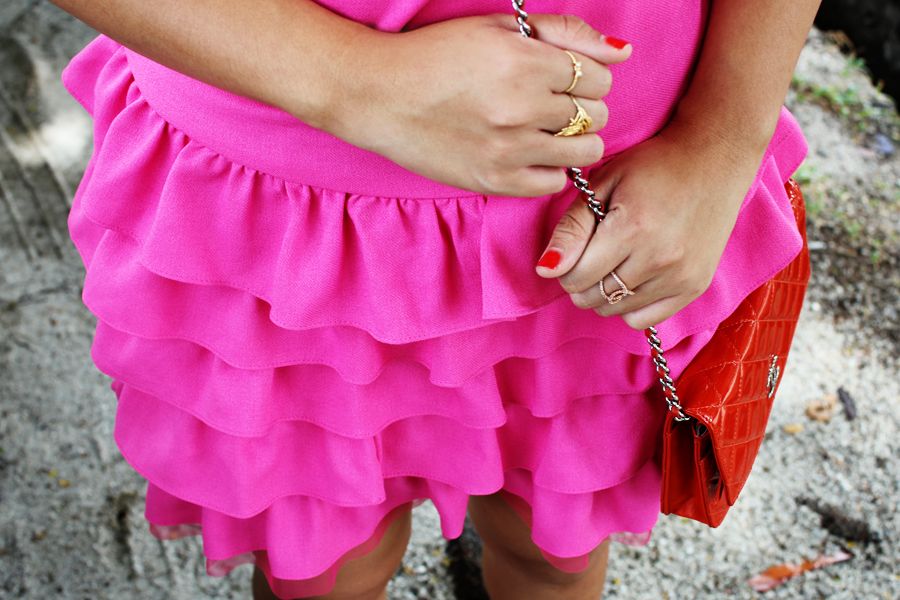 Pink ruffled tier dress: AZORIAS
Gold rings: Korea
Buckled ankle-strapped heels: Zara
Patent slingbag: Chanel