Today is the first day in 2014 that I actually feel that I have a bit of peace and quiet to myself; a little alone time.
When Jing is back, we will feel that any second together not actually doing anything is a second wasted, so even when we were not out, we will be on a Stephen Chow (our idol wtf) marathon lol. And we did quite a bit of traveling in the past 2 weeks. And any time that I was not with Jing, I was with the boy running up and down settling our moving stuff-- signing documents, buying things for the new place, meeting agent/landlord, viewing things...
Phew. Think also tired wtf.
Not to say today wasn't busy!! Anytime that I wasn't working was spent calling professional movers. I never realized that they are so expensive!! No need to be lawyer or doctor, next time I will ask my son to be a mover wtf. I contacted like 10 movers, so hopefully at least one of them will come back with a reasonable quote. Also spent whole day calling different broadband providers. This one also not fruitful. 'Cause we are moving to a new condo, the place does not have coverage for most of the main service providers grrr.
OK don't want to stress over it. One of the trick to be happy is to not stress over the things that you can't control!
*wise*
Am going to post a quick outfit post 'cause I just feel like blogging before I get back to catching up on some work. I do miss blogging. Hopefully I can get back to my usual blogging routine after the big move! In the meantime, you can follow me on
Dayre
.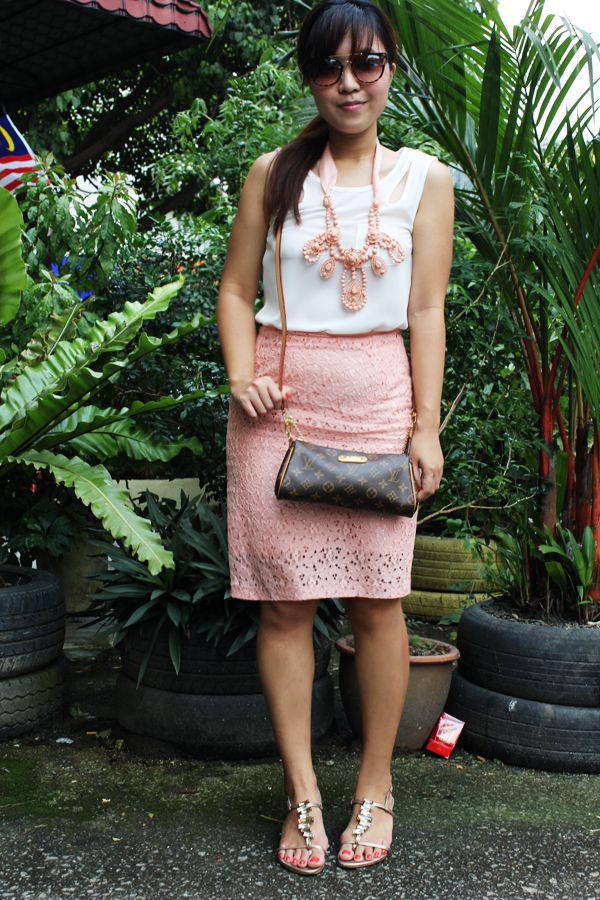 Love this lace skirt so much that I bought it in 3 colors-- pale peach, yellow and ivory. I wore the yellow one in my
Female feature (*click*)
recently. :)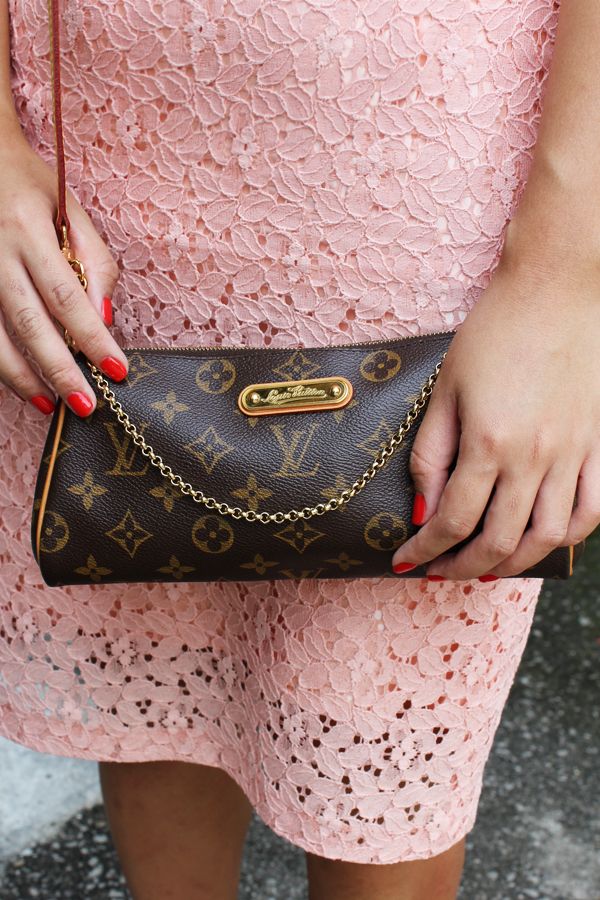 The boy always complain that I don't use this bag, and thus he doesn't want to get me any bags anymore wtf. NAHH NOW I USE!!! I iz can has new bag? :P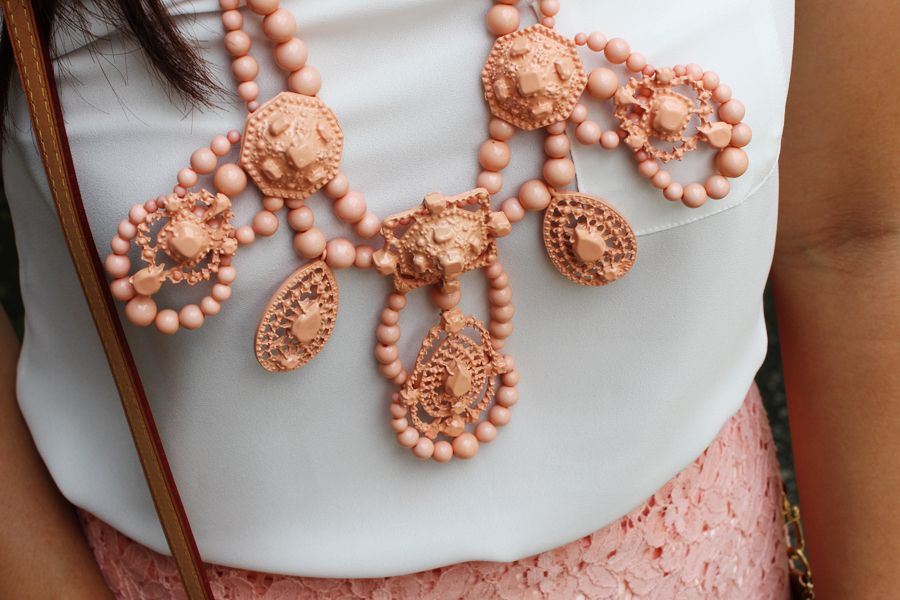 Can't believe I have a necklace in the exact same shade as my skirt. Indicators of a chronic shopaholic lol.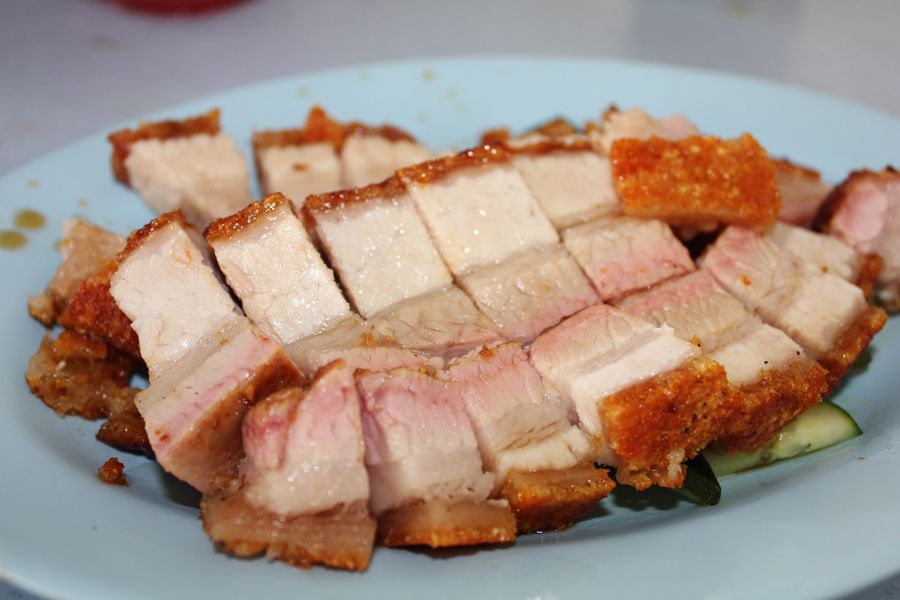 Wore this outfit to eat my favorite roasted pork (Wong Kee) at Pudu! Super unhealthy but whatever. NOM ALL THE PORK!
I should also confess here that we tapao-ed some roasted pork for Rocky to try. One of our favorite activities is to feed Rocky new food and see his reaction wtf.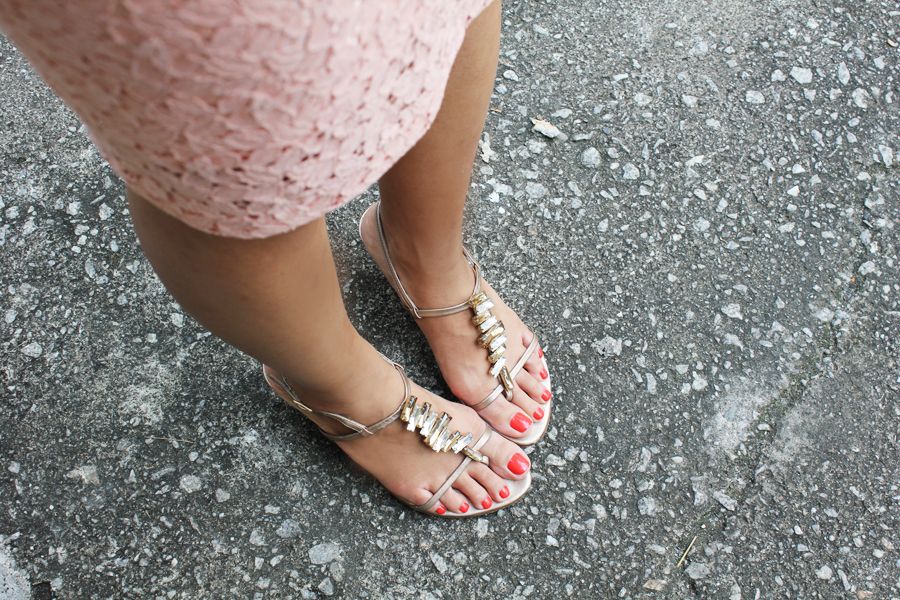 Wore sandals 'cause we wanted to walk Rocky after lunch.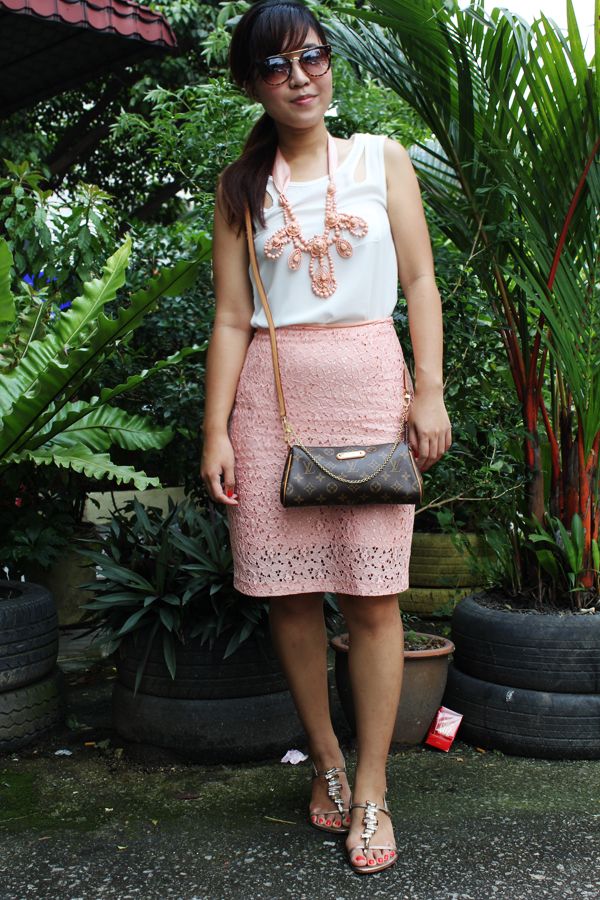 White cutout tank: AZORIAS
Pale peach lace pencil skirt: Korea
Pale peach statement necklace: Sportsgirl, Australia
Bejeweled low-heeled sandals: Stuart Weitzman
Bag: Louis Vuitton
Erm, I should also confess here that I also bought this tank in 3 colors--
white
,
electric blue
and black. WHAT!!! It's a really versatile basic k. And I like that it comes with a twist with the cutouts.
*defensive*
You can get them from
AZORIAS
, they are really affordable at RM79! :)