I get asked quite often where to eat in Bangkok, so I thought I would blog about some about our favorite eateries/ new joints! Hope this new addition to my blog will be useful to you guys. :)
Today's entry is about
Issaya
, a whimsical bungalow that is quite the hidden gem. It was our first time at this restaurant, but it sure didn't disappoint!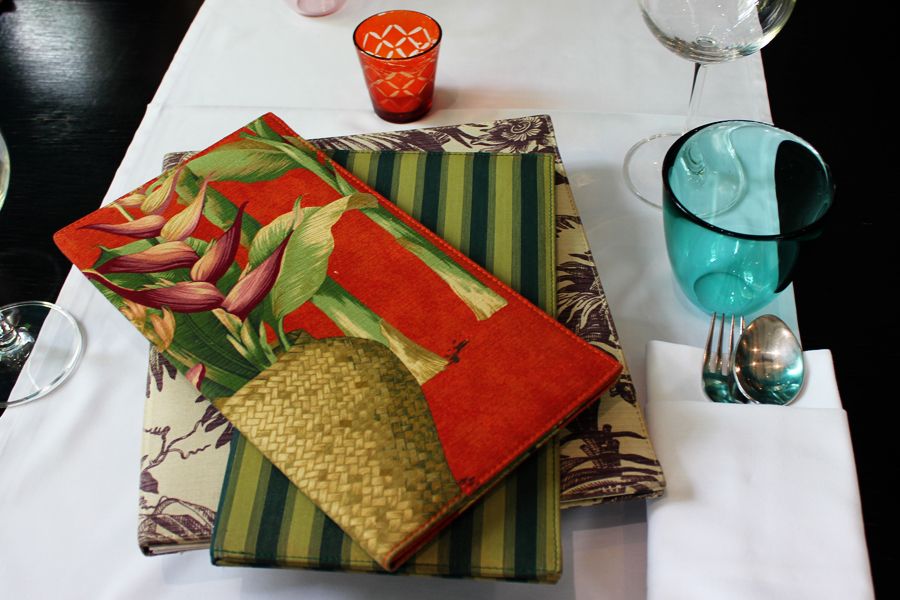 Love the clever play on prints on the menus.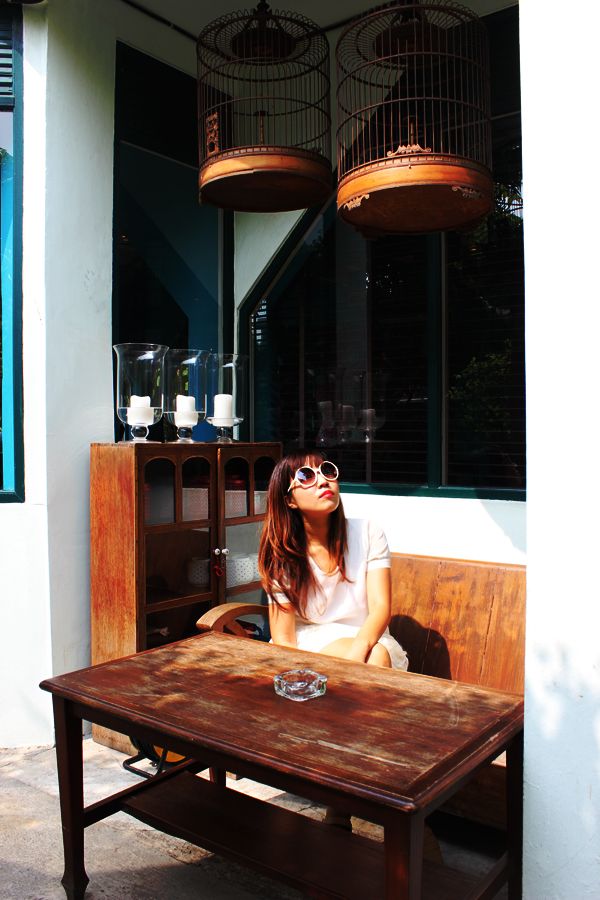 There are quite a few lounge areas in the lush gardens, and this birdcage area is my favorite spot, hehe.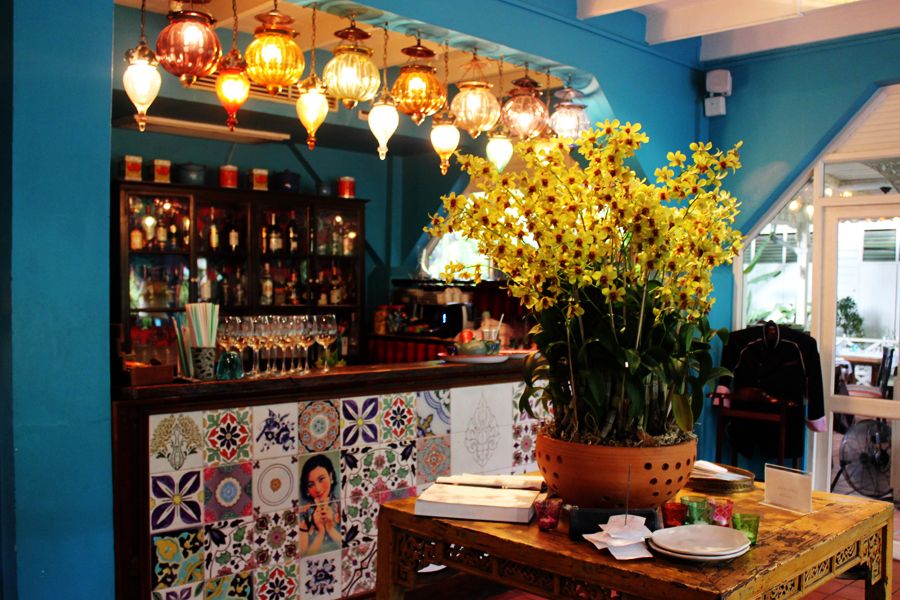 If I have a free reign to decorate my home, this is probably how it would look like! A lot of colors and clash of prints, with touches of greenery here and there, and a dash of whimsy. :)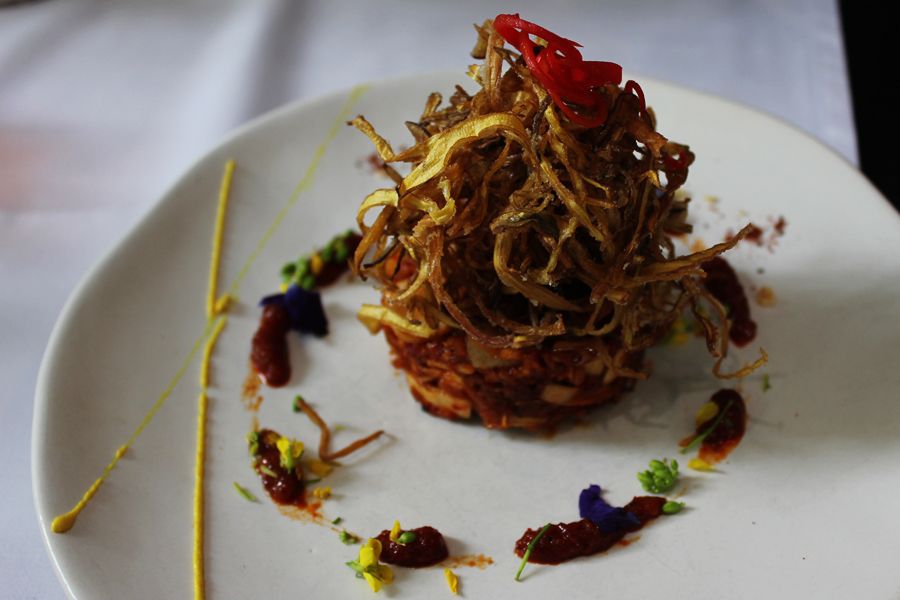 Just a simple mixed vegetable dish, but it looks SO PRETTY!!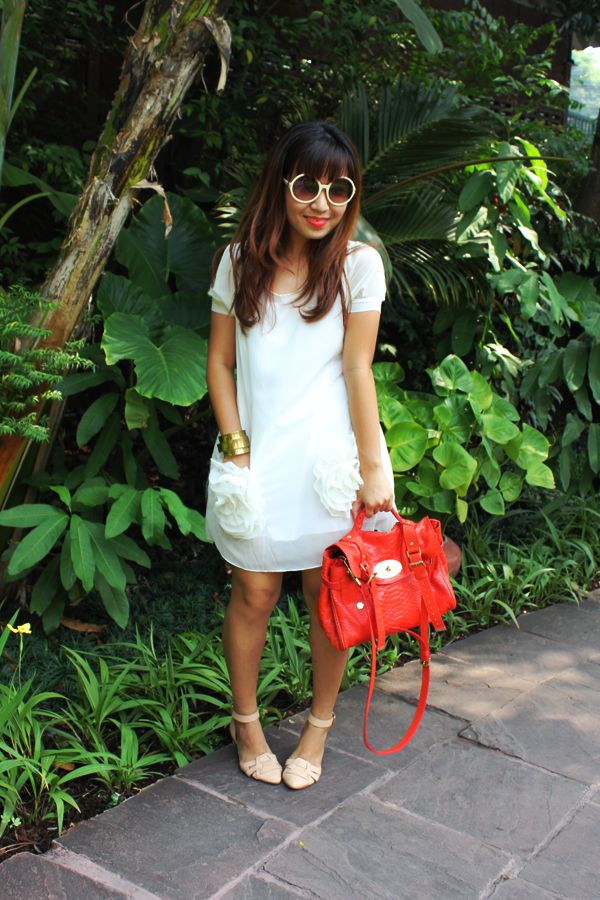 Going for a white/ nude palette with a pop of color on my bag and lips. Which was just as well, because if I have worn something colorful I would have blended into the interior of the restaurant, haha.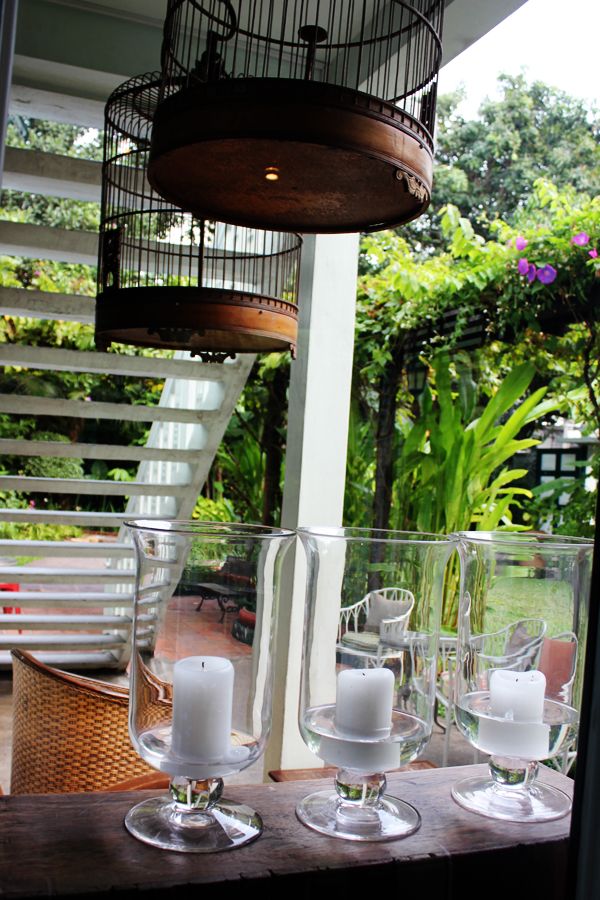 Looking out into the garden.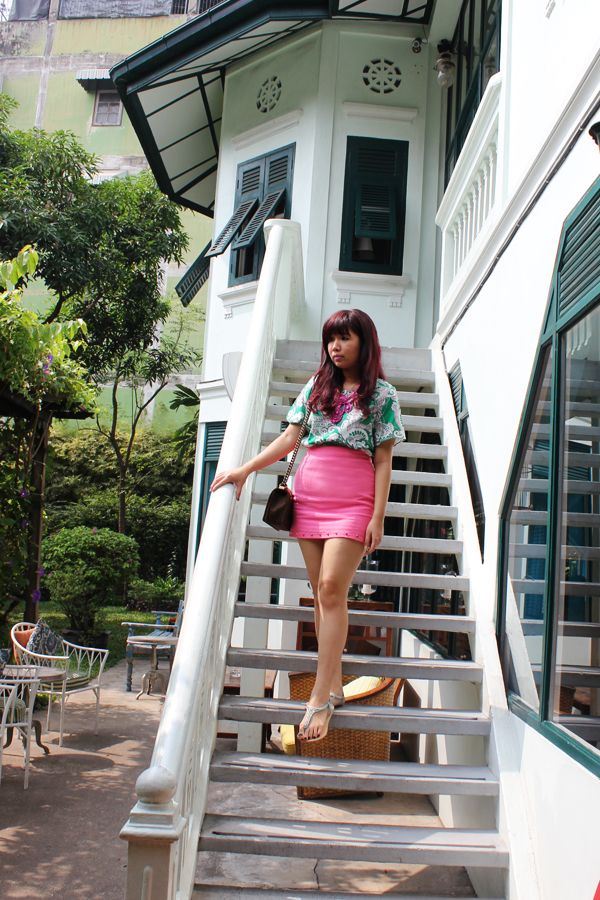 Jing's whole outfit is from
AZORIAS
! Top is already sold out, but you can get the skirt
here
.
Possibly the best pork ribs I have ever eaten. :O :O :O
We had the tasting menu, which is approximately RM150++ per pax, but they allow you to share! So maybe 2 people can share set of the tasting menu as portions are pretty generous. They also have an ala carte menu which is probably what we will go for the next time we visit. :)
Issaya
4 Soi Sri Aksorn, Chua Ploeng Road, Sathorn, Bangkok.
Telephone: +66 (0)2 672 9040-1 Fax: +66 (0)2 672 9042
Email: contact@issaya.com
Outfit: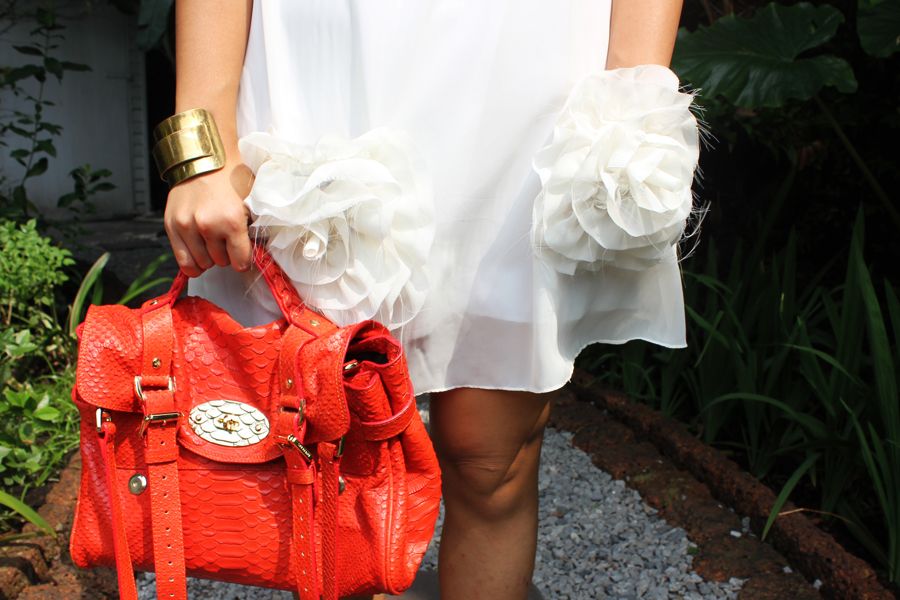 White chiffon dress with frayed rosette pockets: Bazaar
Gold cuff: Diva, Australia
Sunnies: Korea
Nude ankle-strapped pumps: Zara
Bag: Mulberry
I blogged more about this day in Bangkok my Dayre:
*click*