Sorry for the lack of updates this week, because we were busy with moving!
YES!! We have officially moved into our new place! :D :D :D
It's only been a few days, and to be honest, I haven't really had the luxury to bask in the fact that we have our own little nest now, what with the CNY festivities and Jing being back (it is the first time in 5 years that she got to celebrate CNY in KL!). But that doesn't stop the whole experience from being AWESOME! :P
Replying emails with this little furry monster snoring gently next to me.
Biadab
la this boy wtf.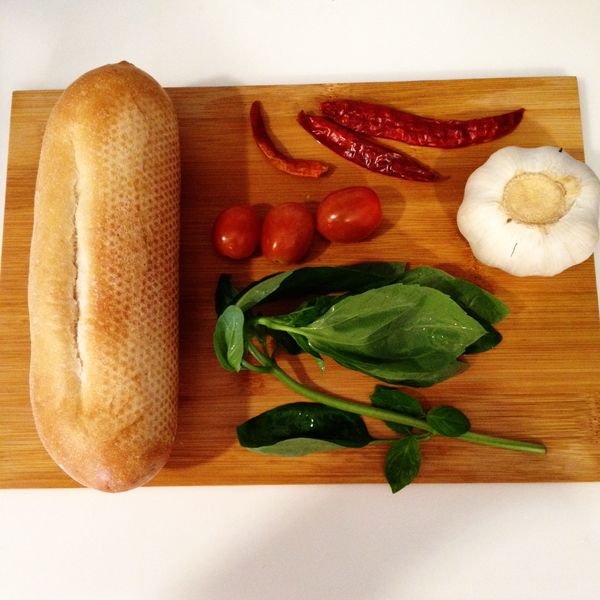 Also playing the part of a good wife-to-be by preparing meals! I haven't cooked since I left Melbourne... which was a good 5 years ago wtf. This was our first dinner on our first night in our first home! Hehe. Can you guess what I made?
At the moment, the place is still quite bare (i.e. all the main furniture is in, but not much deco is up yet), but I am looking forward to adding my own touches to the place in time to come. Can't wait to share photos of the place when we are a little more settled in! :)
****************************************************************
Sponsored mention
Besides a new home for the new year, I also got a new gadget for the new year! A new laptop to be exact. :D More on that another time, but right now I am referring to a new phone! A new phone in my favorite metallic shade...
Ladies and gentlemen, I present to you the Galaxy Note 3 in Rose Gold.
*swoon*
If the gorgeous exterior is not reason enough, here are some of the phone's features:
• Sophisticated design
• 5.7 inch HD screen to enjoy a more vivid viewing experience
• New S pen for easier and smoother navigation on your phone
When you purchase the Samsung GALAXY Note 3 Rose Gold Edition from Celcom (the fastest network in Malaysia, don't play play!), you can enjoy a free Moschino case worth RM189!! Moschino anything is always gold in my books, heh.
Also, when you sign up for any Celcom First with mPro plan with the Samsung GALAXY Note 3 (in ANY colour), you can get the Samsung GALAXY Gear (Orange) at only RM288.
For more information, just visit
here
.