Just a quick post today! Have about a hundred and one things to settle before flying off tomorrow to Korea with the family for a short holiday.
Biggest thing that happened to me this week-- I lost my phone. T______T
More accurately, my phone was
stolen
. We were in KLCC, and on the way back, I realized my phone was gone ARGHHH. It's not possible to have dropped out of my bag as my bag is pretty deep, so it's confirmed stolen. You fucking thief, I hope you get raped by fleas-infested apes.
I tried to comfort myself that I am due to change to a new phone this year anyway, as my old phone is starting to give me problems. Also tried to reassure myself that at least the thief took my phone, and not our wedding bands which we picked up on the same day.
Anyway, on to happier things!
I love my boyfriend. He suggested to me recently that we should bring my grandparents to Yut Kee in KL as they used to stay around that area. He just thinks it would be really interesting and meaningful for them. So I thought that today would be great as Jing is back too.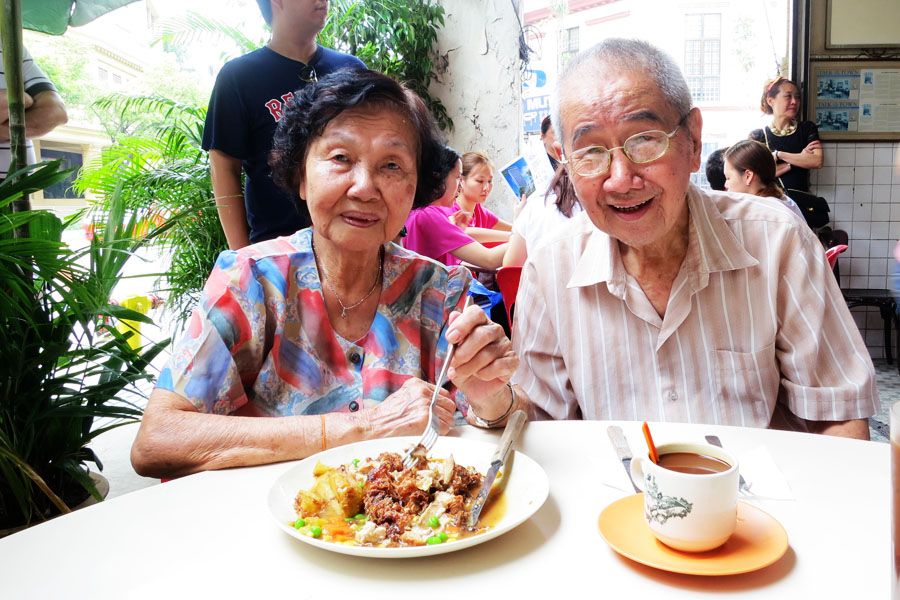 Happy grandparents! The boy purposely drove around KL so that they can reminisce about the place, and they were so cute, kept on commenting on how different things are now, and telling us little anecdotes about their past.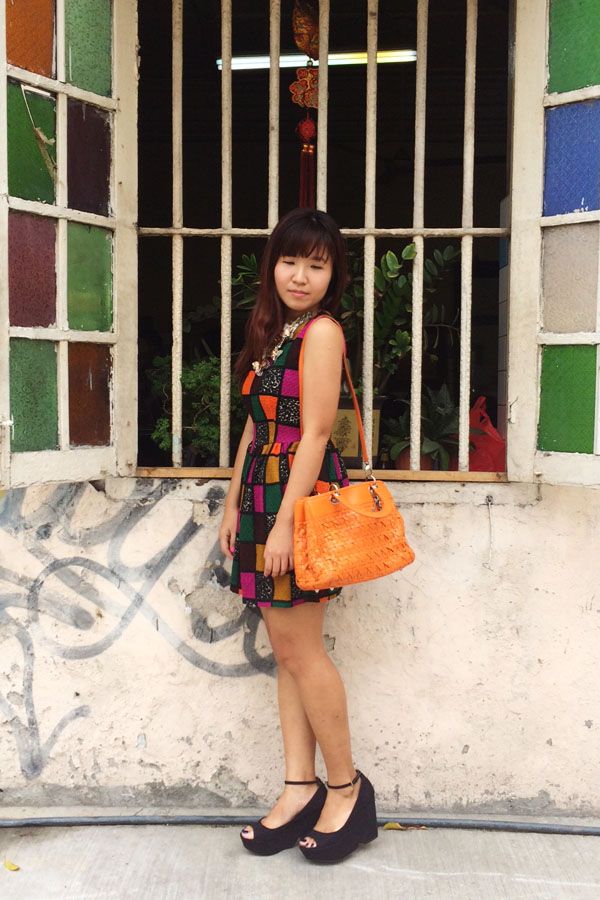 Unintentionally matched my dress to the old school window panes in Yut Kee. :P
Digging in!
The boy insisted that he will treat us, and he actually budgeted about RM per pax. He wryly commented that only the Hoe family will eat RM200 worth at a kopitiam HAHAHA.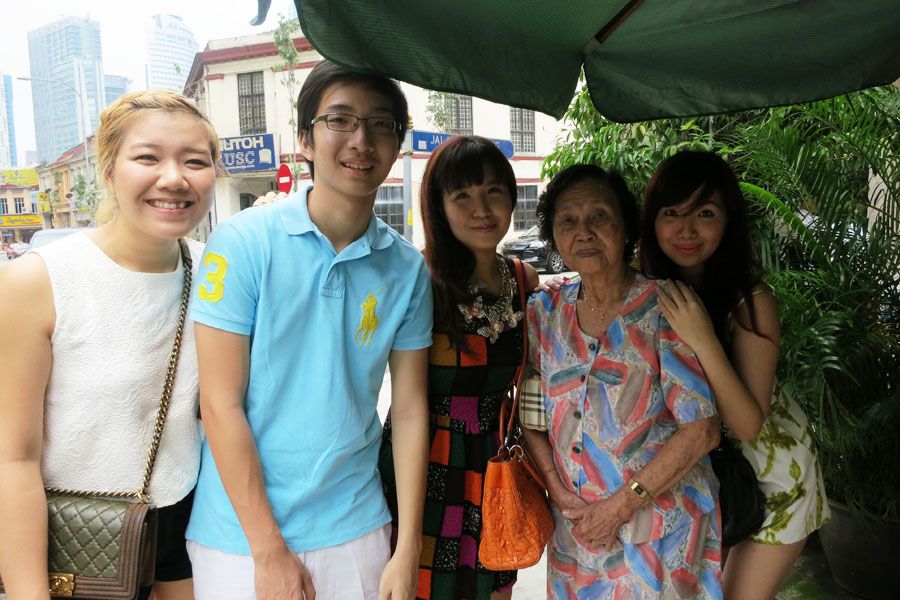 Forgot to take a photo with our grandparents! T_____T At least we have with our grandma while queuing for a table.
Outfit: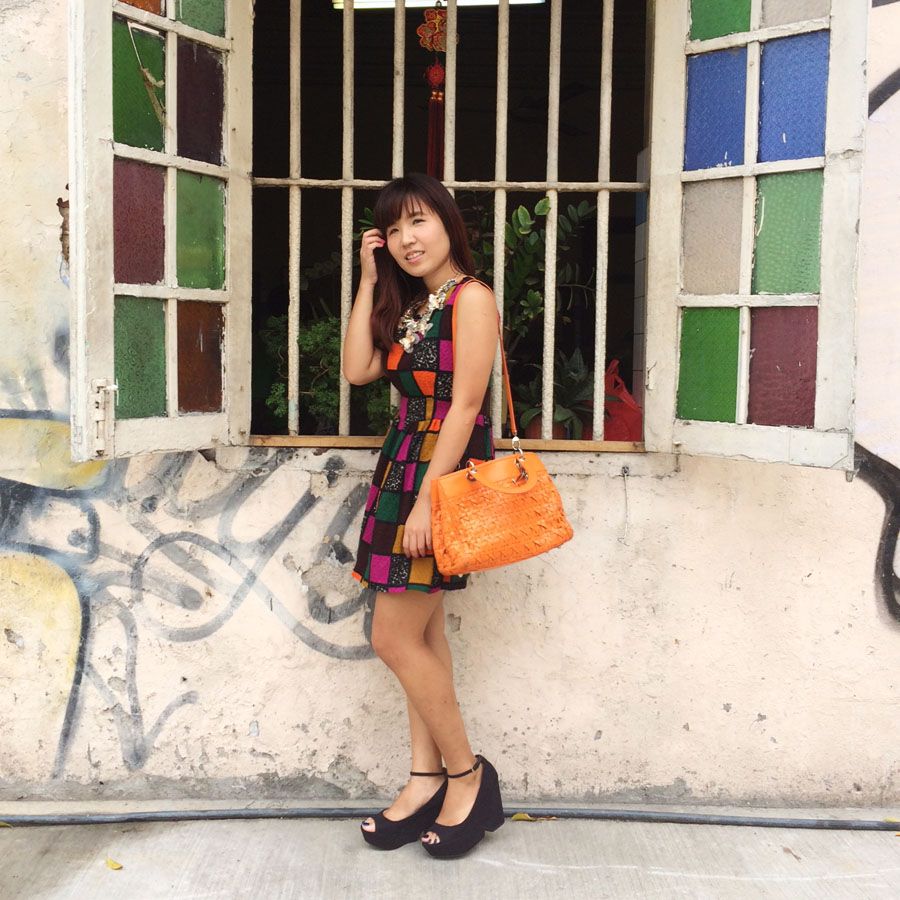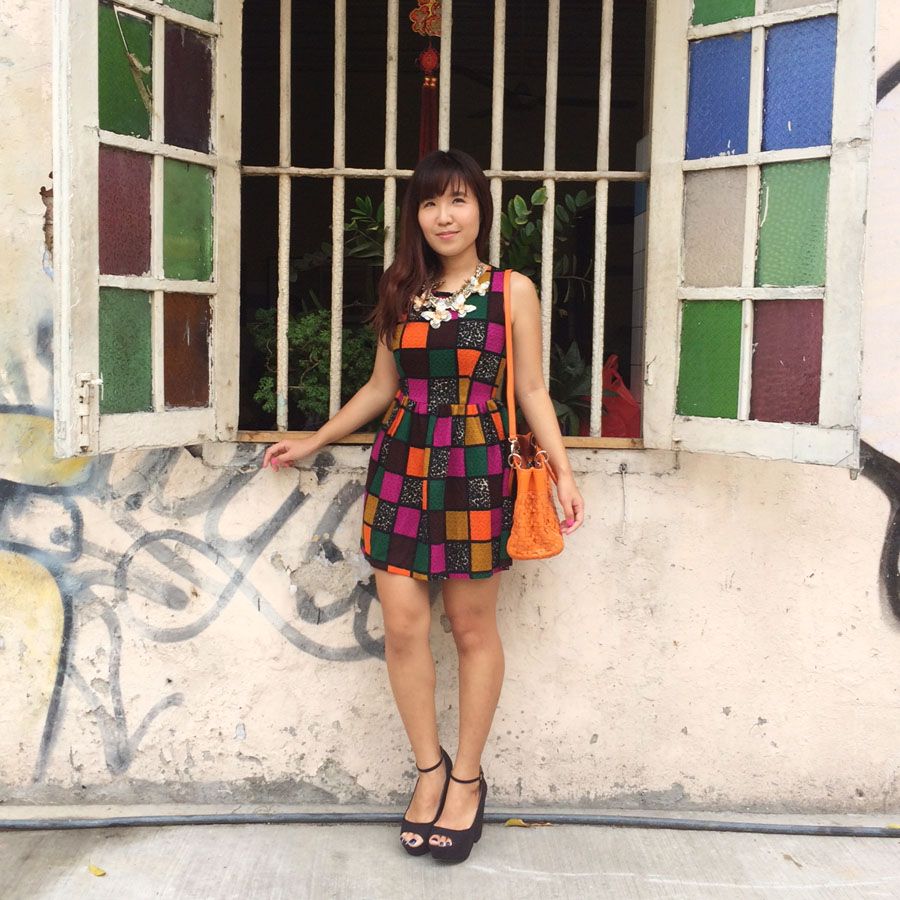 Patchwork print dress: AZORIAS
Butterfly statement necklace: Bangkok
Black suede ankle-strapped wedges: Zara
Bag: Dior
All in all, I feel really blessed that the boy thought of this little nice gesture for my grandparents, and actually took action to make it happen (driving all of us us there, paying for the meal, showing parts of KL to my grandparents...). The epitome of love is when you not only care about your other half, but the loved ones of your other half too! :D