Been a busy week since I last blogged last week! Some of the things I have done (not in sequential order):
- Started going to the gym after a loooong time (about 1 year WTF)
- attended a wedding over the weekend
- planning my bestie's hen's night-- she is getting married this Sunday! :D
- fell sick FML. But then saved by those soluble vitamin C tablets (name is Redoxen btw)
- brought my wedding planner to our wedding venue
- Went to Furla Candy bags' launch
- Attended a potluck party for Rocky's obedience class wtf
- Met up with our wedding photographer (confirmed him on the spot!)
- Caught the movie "The Journey" not to be confused with Journey to the West wtf. Go catch it while it's still showing in the cinema! I am really proud of this Malaysian production. :)
- Managed to lose my phone... and found it again. Read
here
for the drama wtf.
Am going to post some photos from the Furla launch! 'Cause they are pretty photos as compared to a photo of my in my gym clothes wtf.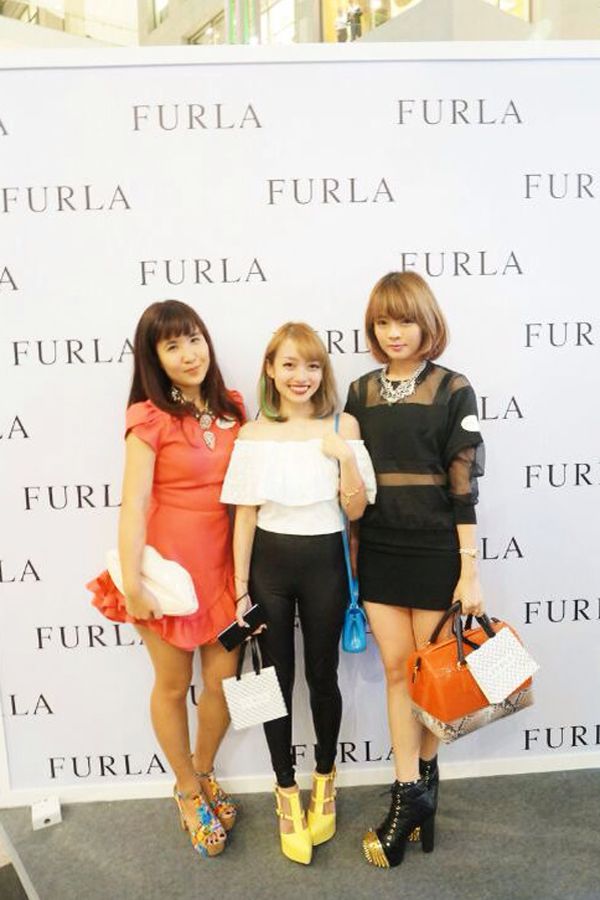 Went to the launch with Audrey and Bobo! At times I can get quite lazy to attend events (especially when I don't know who will be there), so when I found out that Aud and Bobo are going as well, I quickly RSVP-ed!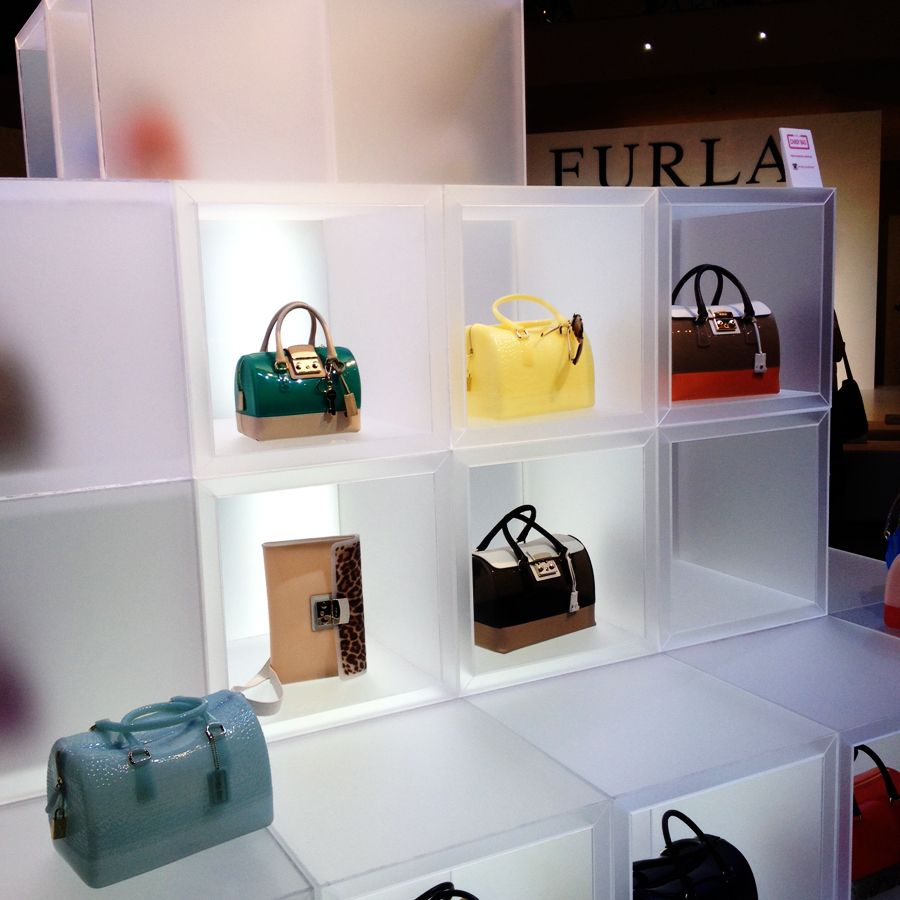 Candies for the picking. :)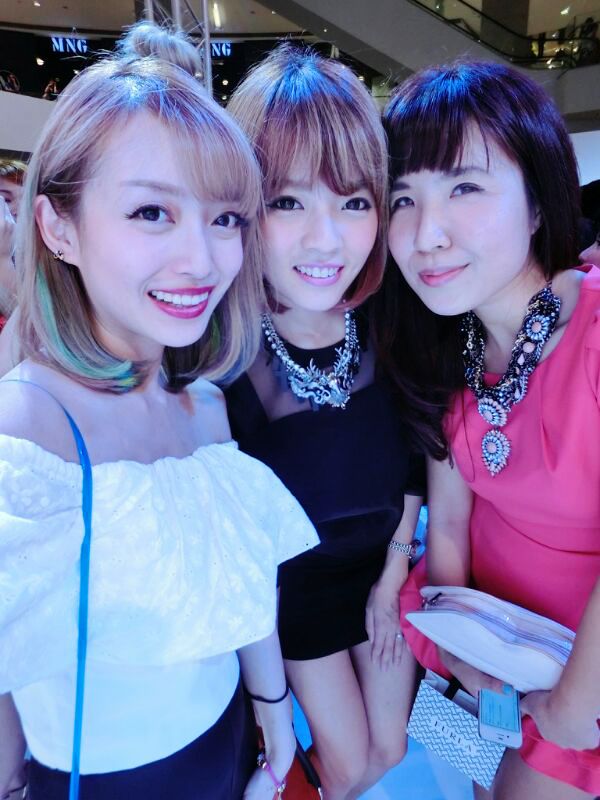 Audrey, where is your statement necklace? Hehe.
Saw Joyce there too, yay! The minute she laid her eyes on me, she pointed at her skirt, and said excitedly, "
Azorias
!". Haha. Love that she has all the primary colors on her!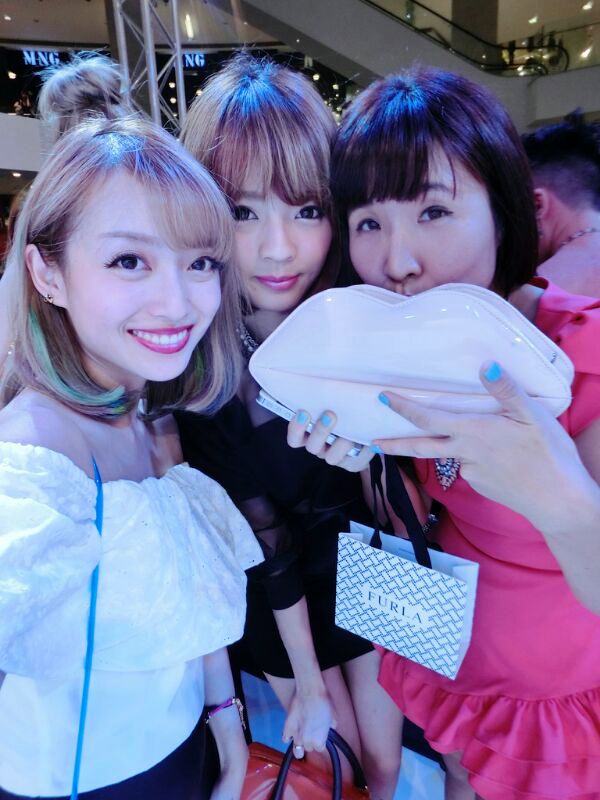 My lips are sexier than yours wtf.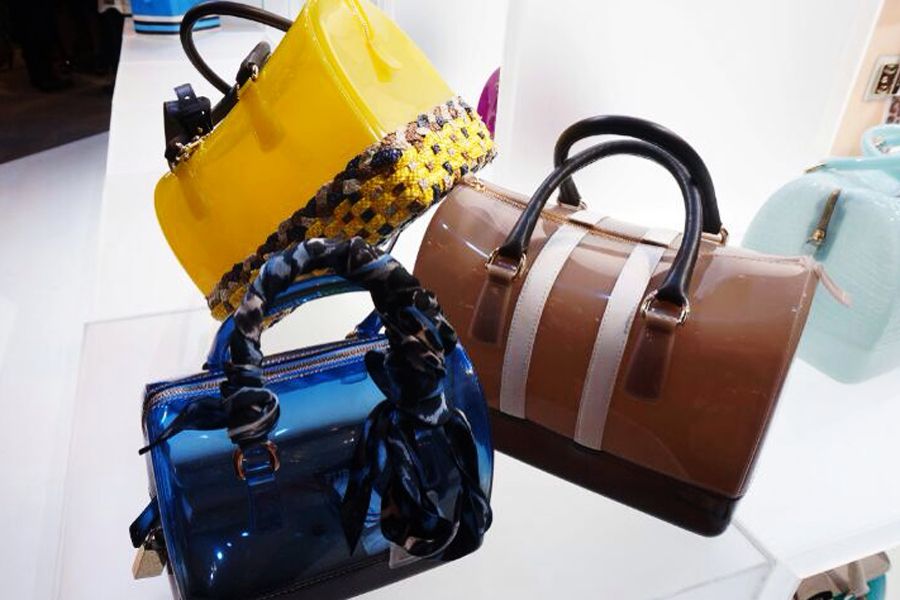 Very nice ar Candy bags! I quite regret not getting one in Paris (we saw them in the outlet mall).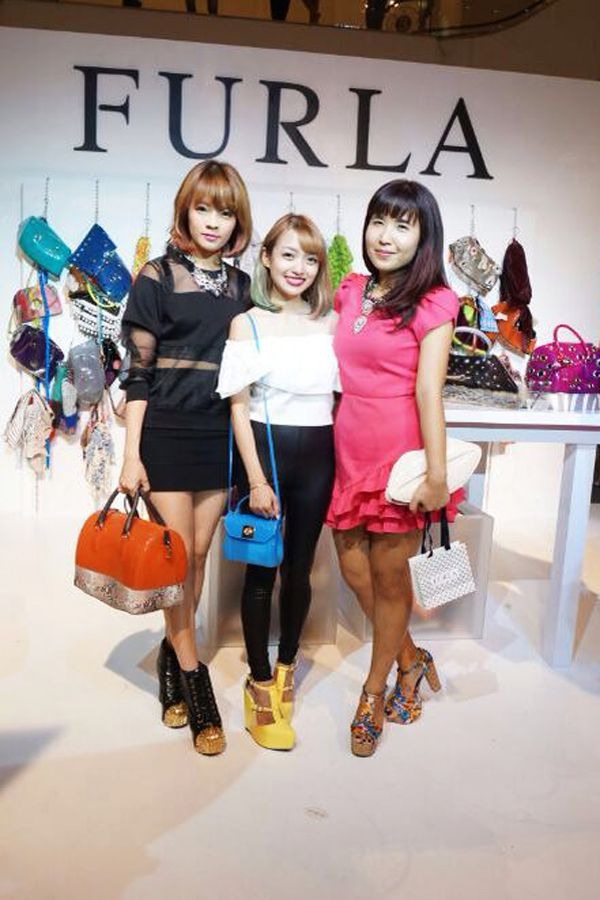 Btw, this is my new hair color! Amy from 76 Style gave me pink hair wtf. No la, actually it's dark brown with pink undertones. She asked me whether I want to keep this color for my wedding day... What do you think?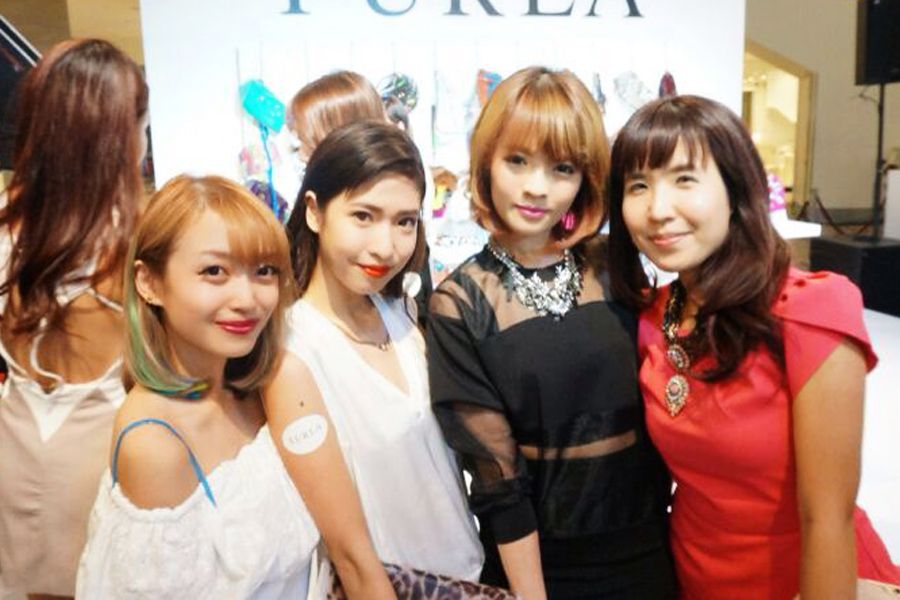 With Isabella. :) Our heads go blonde, dark, blonde, dark lol.
Outfit of the night: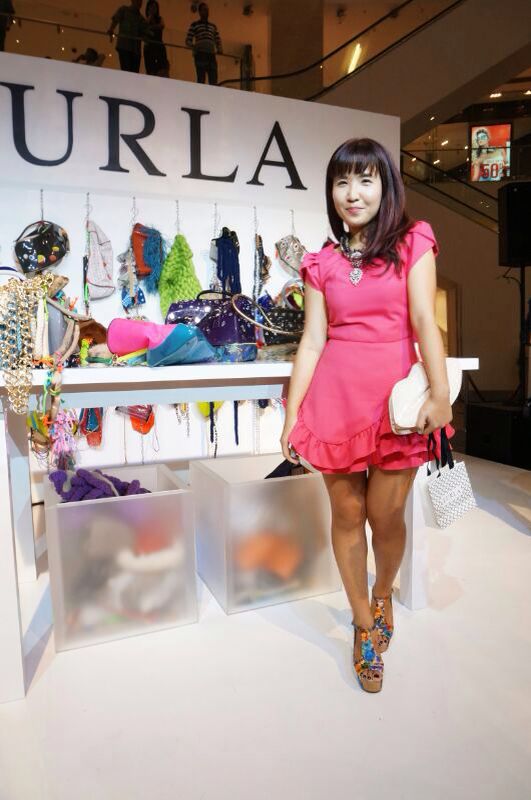 Pink dress with flouncy ruffled skirt: Korea
Statement necklace: Bangkok
Floral print heels: Jeffrey Campbell
Lip clutch: Bangkok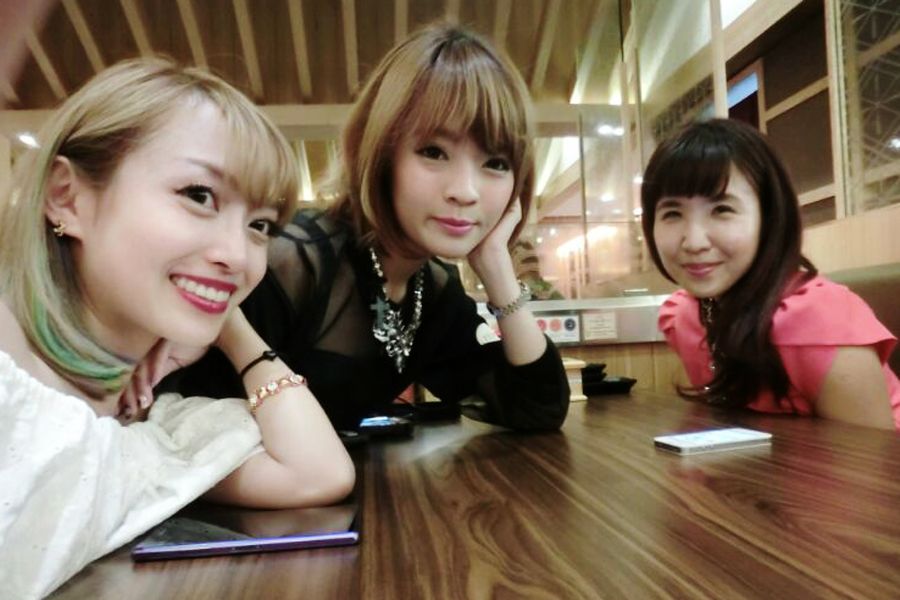 Accompanied Aud to have a light dinner after the event. We were all supposed to meet for dinner, but she got caught up at work! So Bobo and I got our tonkatsu on wtf.
Then we did a really auntie activity-- grocery shop together wtf. But it's really nice to have girlfriends who are sort of in the same phase of life as you! Now I just need to get married wtf
*clutches hands*
Next post will be wedding updates! :D :D :D