We watched
Pompeii
last week, which rekindled my curiosity with Roman history (for example, were Romans really
that
corrupted?). I have always been quite fascinated with Roman culture/ history, which probably would explain why other than Eiffel Tower, the place that I was most eager to visit during our Eurotrip last year was the Colosseum!
I still remember, I almost couldn't breathe with excitement as we were queuing up to get in, haha.
I was sputtering with anger when I found out that the top level of the Colosseum was reserved for slaves... and
women
. WHAT!!!!?? Talk about discrimination!!!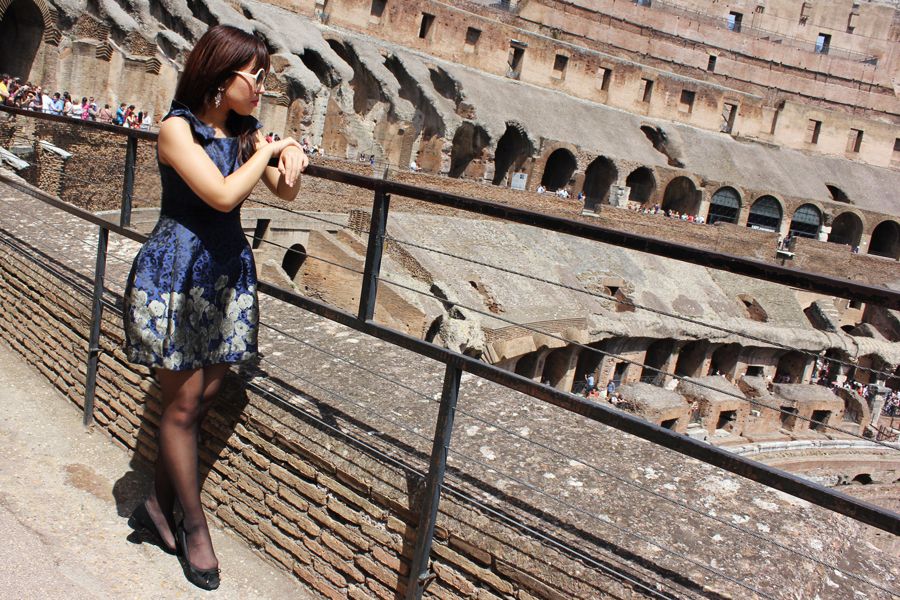 It was extremely humbling to be there. It was almost hard to process that I was standing on these grounds with so much history and stories!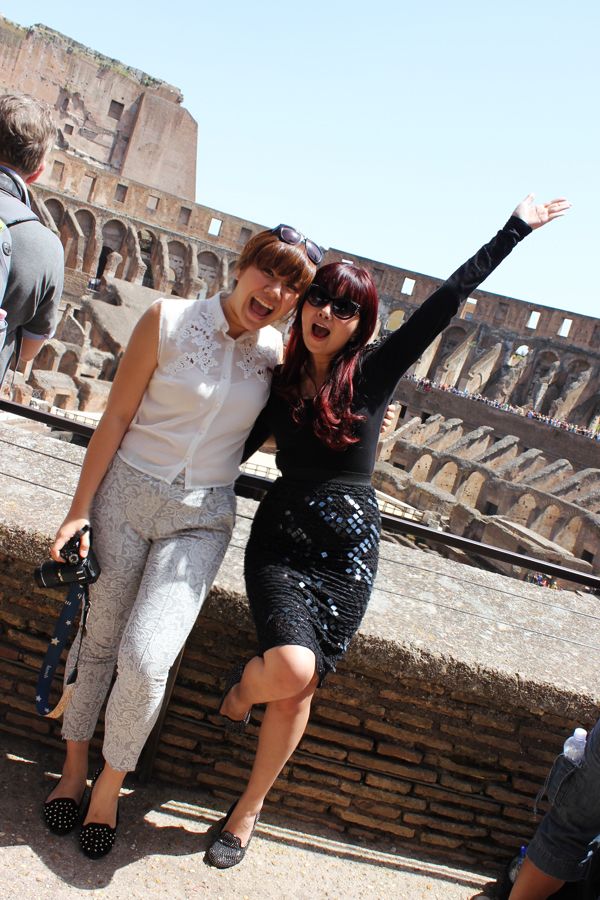 My silly sisters. We were all quite covered up 'cause we visited the Venetian earlier in the day (which I will blog about in another separate entry).
So happy to witness one of the greatest works of Roman architecture and engineering upclose!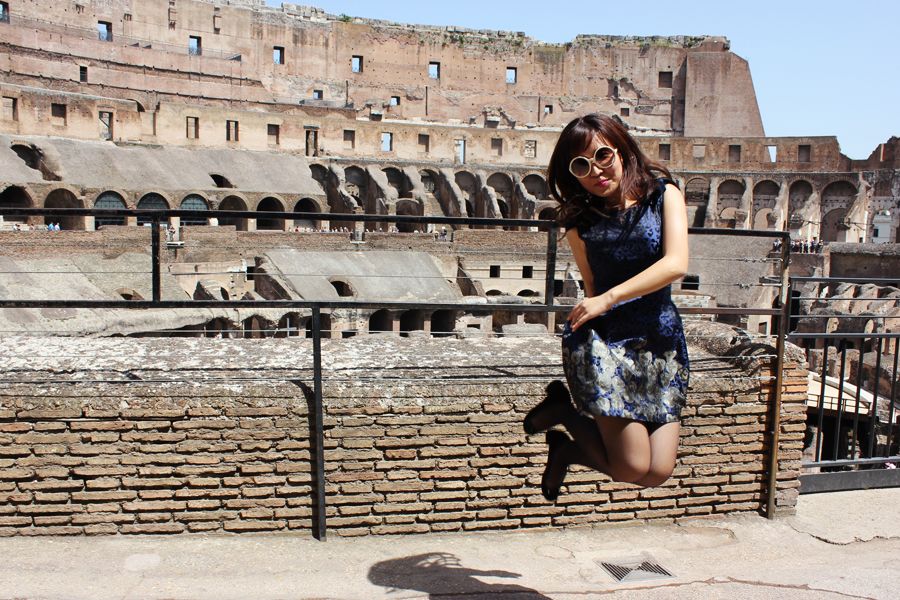 So happy until leap for joy wtf.
The place can house approximately 50,000 spectators!
But personally, I find the whole gladiator games very disturbing. How can people watch killing for entertainment. T__T
I adore this dress with its structured skirt! No, my butt is not naturally so big, haha. It was the perfect dress to wear for my surroundings. :)
Do you think they would have jumped as high in Roman toga robes? wtf
The Amphitheater in my eyes.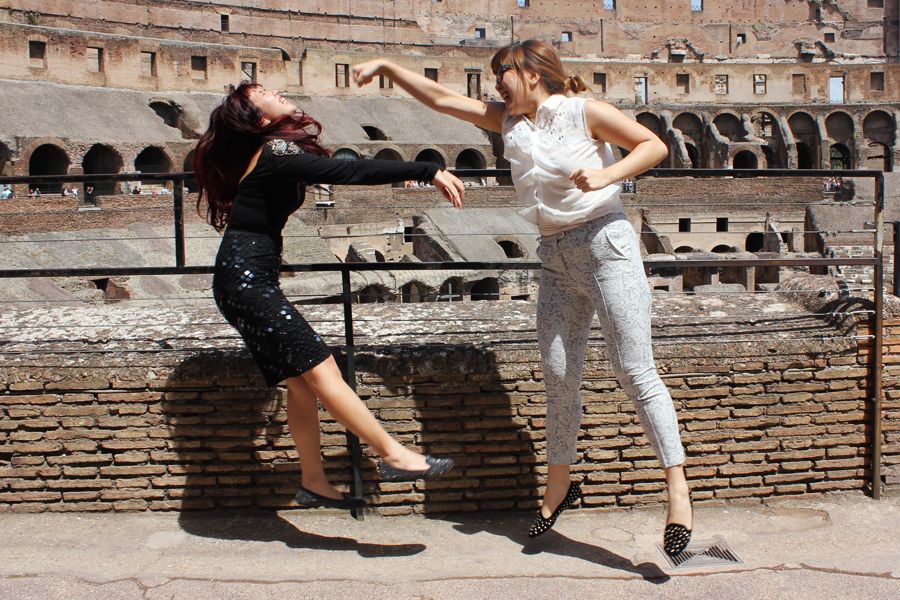 Modern day gladiators HAHAHA.
Outfit:
Blue printed structured dress: Bought in HK
Earrings: F21
Sunnies: Korea
Black suede pumps: Topshop