Went to Repetto's launch in Pavilion KL sometime back!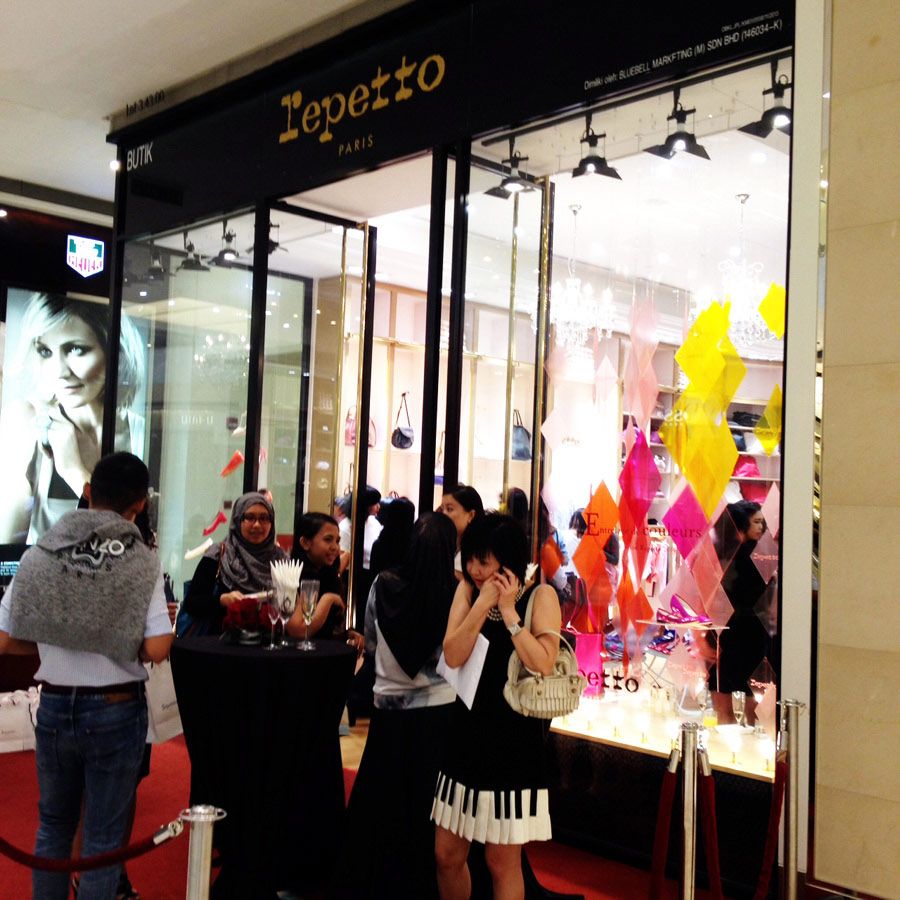 If you don't already know, Repetto is a French ballet shoes company that was created back in 1947. This iconic company has transformed ballet shoes into something so fashionable and covetable, and has had collaborations with Issey Miyake, Yohji Yamamoto, Commes des Garcons, and even Karl Lagerfeld!
I have always been fascinated with ballet (wanted to learn ballet since I was a young kid, but my dad never allowed me to T_T), so needless to say, I was always intrigued with Repetto shoes. I first came across Repetto shoes in Korea (Repetto is HUGE in Japan and Korea), and subsequently in Paris-- in Galleries Lafayette. I regret not actually visiting the Paris flagship store at
22 Rue de la Paix (first ever Repetto store!) though, 'cause another reason that Repetto caught my eyes a few years back was 'cause of this:
Such a beautiful (interactive) window display! Especially for a ballerina-fanatic like me hehe.
I was really excited to see how the Repetto store in Malaysia will be like, and I wasn't disappointed!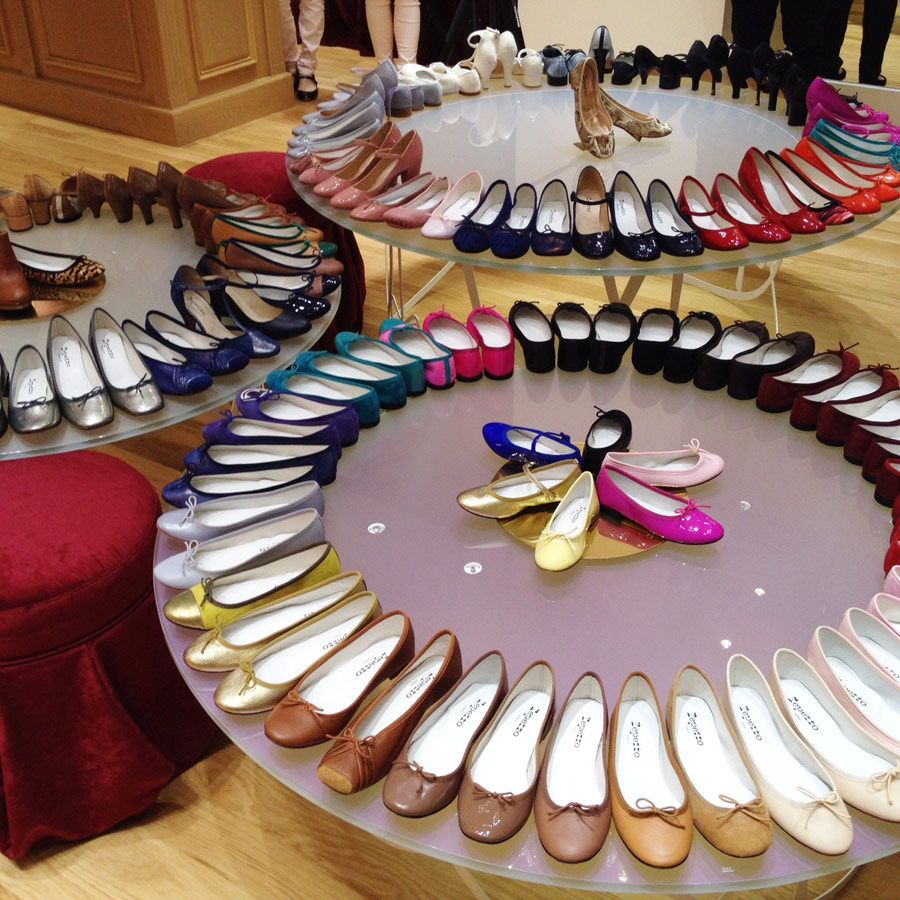 First sight that caught my eyes-- Repetto ballerina shoes in all sorts of delectable rainbow colors OMG.
With Audrey! We were in awe with the beautiful interior of the store-- high ceilings, chandeliers, tutus... And a whole wall of ballet pointe shoes behind us!
Floral print silk tee: Zara
Velvet embossed polka dot midi skirt: Korea
Perspex statement necklace: Korea
Black cutaway heels: Zara
Bag: Dior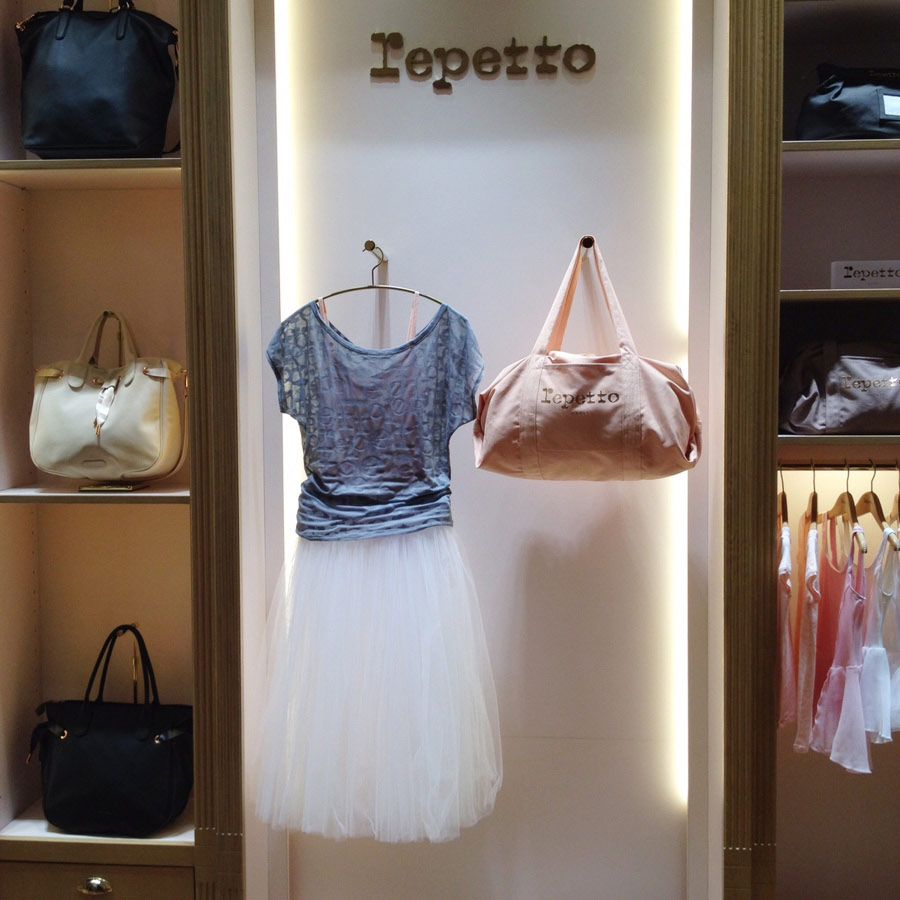 Repetto also has an adorable collection of bags and ready-to-wear.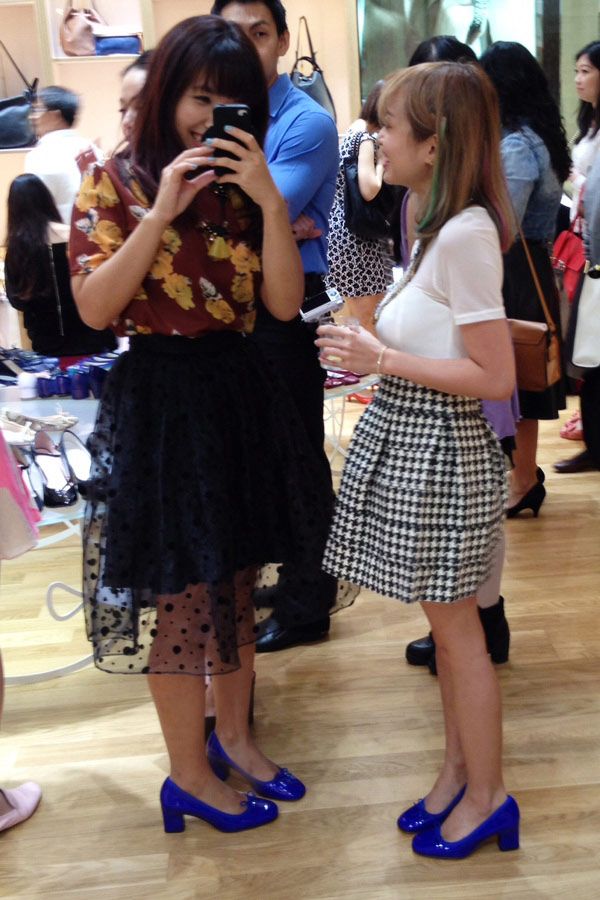 Both Audrey and I were eying this electric blue patent ballerina pumps with a slight heel! So comfy yet striking.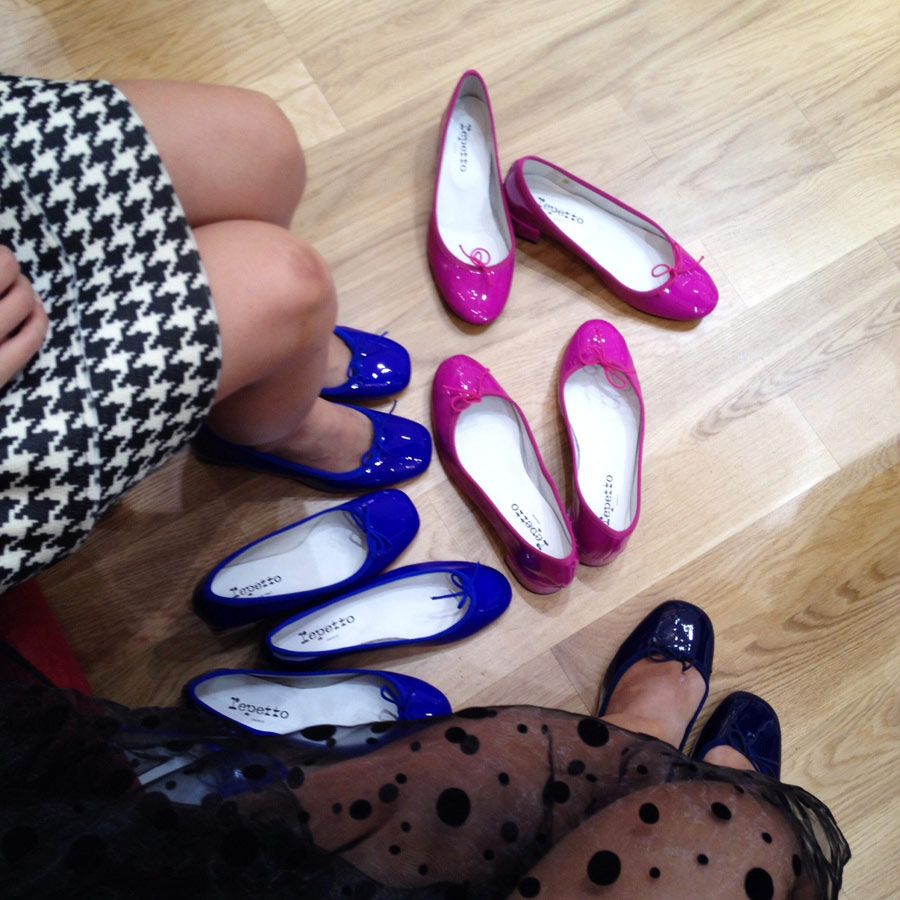 In the end, I was deciding between these electric blue ones and hot pink ones with a lower heel. I like the higher heel but I think I prefer the pink color! Ahh tough decisions...
Which ones will you pick if you were me?
And if you want to admire Repetto ballerina shoes upclose, their store is at: 3.43, Level 3, Pavilion KL. But don't say I didn't warn you-- you won't want to leave!