Actually, the correct title of this blogpost should be Dayre-outfits LOL.
Was going through my phone, and realized that I have a lot of #OOTDs that I posted on my
Dayre
, but not on my blog! Mostly 'cause they are not the proper high-quality images that I usually try to maintain on the blog. Heck, most of these pictures don't even make it to Instagram!
But I thought it'd be nice to share some of them, and the back-story of the outfits (I always remember my days by my outfits WTF). So let's go!
#1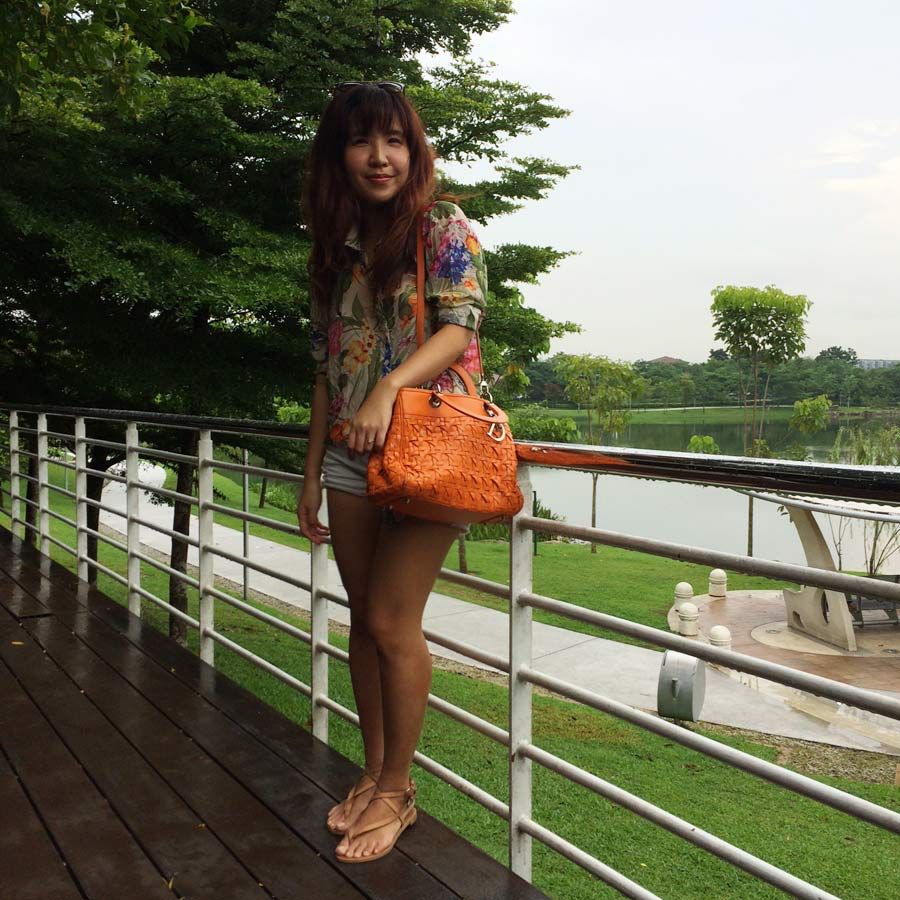 This was on the boy's birthday just a few days ago! I booked a staycation for him at Sekeping Tenggiri, and this was my lazy outfit. Since it was a cheerful occasion (but a gloomy day due to the rain), I wore my trusty tropical print shirt! :D
Tropical print shirt: AZORIAS
Denim shorts: Cotton On
Horseshoe necklace: Accessorize
Nude strappy sandals: Zara
Bag: Dior
#2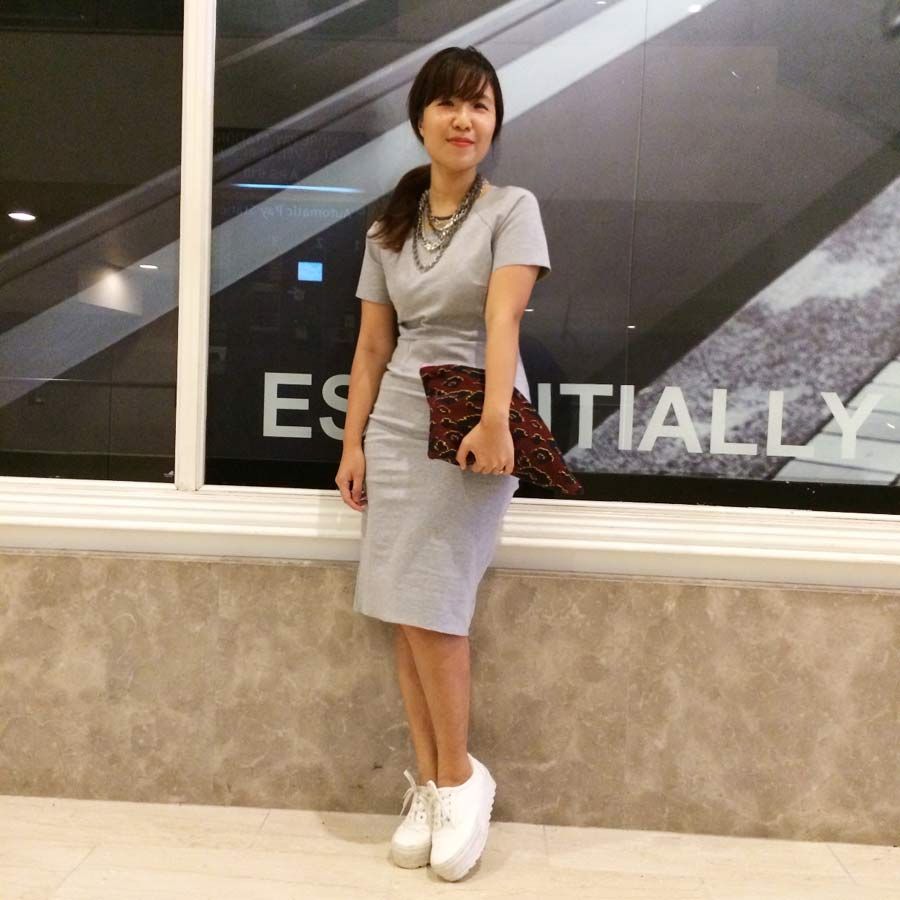 Movie date outfit! It was a special date 'cause for the first time since forever, the boy accompanied me to watch a chick flick, hehe.
He woke up earlier than me in the morning and was super engrossed with his phone. Turns out he was actually booking tickets for a romance comedy (
A Case of You
)! So he not only watched a chick flick with me, he willingly surrendered himself to do so, haha.
Gray boatneck midi dress with exposed backzipper: H&M
Multi-layer chain necklace: Teeny's
Platform sneakers: Korea
Leopard print knit clutch: AZORIAS
#3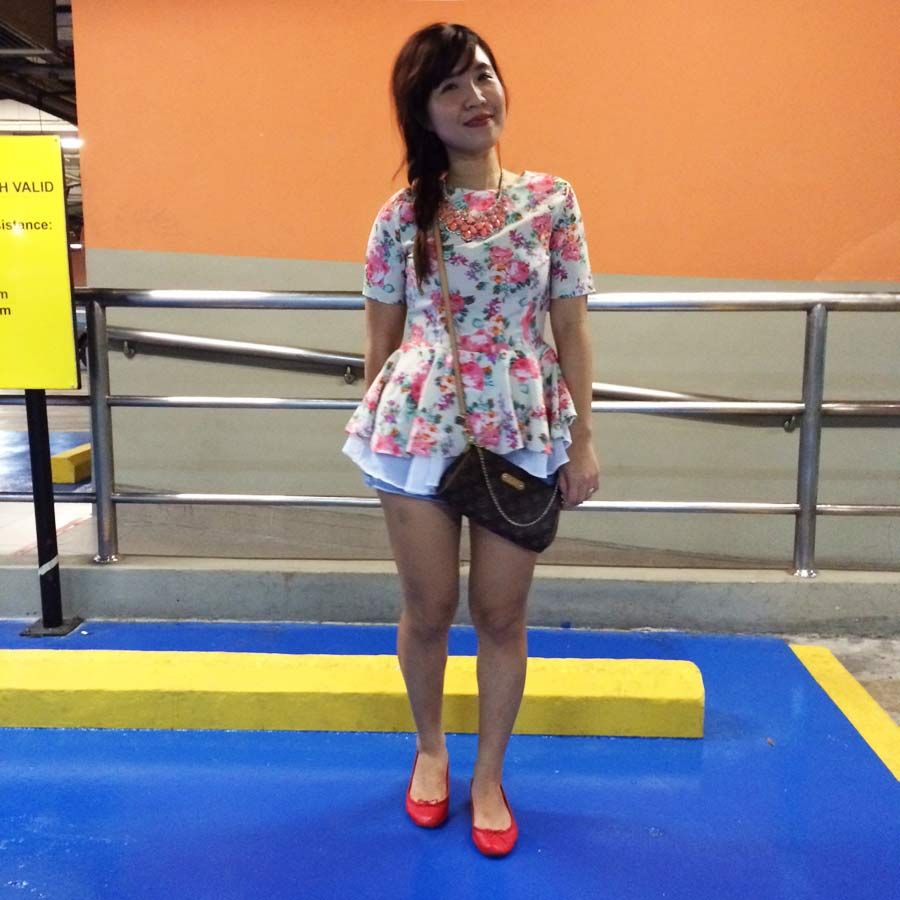 Actually I have something to confess. When the boy told me he booked tickets for 'A Case of You", I was grumbling 'cause the real chick flick that I wanted to watch is "
The Other Woman
"!
On Wesak Day, the boy surprised me with tickets for "The Other Woman". :D
Pardon the messy hair in this photo, 'cause it was taken after the movie, heh.
English rose print peplum top: AZORIAS
Denim shorts: Korea
Coral diamante necklace: Korea
Red heeled ballet pumps: Korea
Bag: Louis Vuitton
#4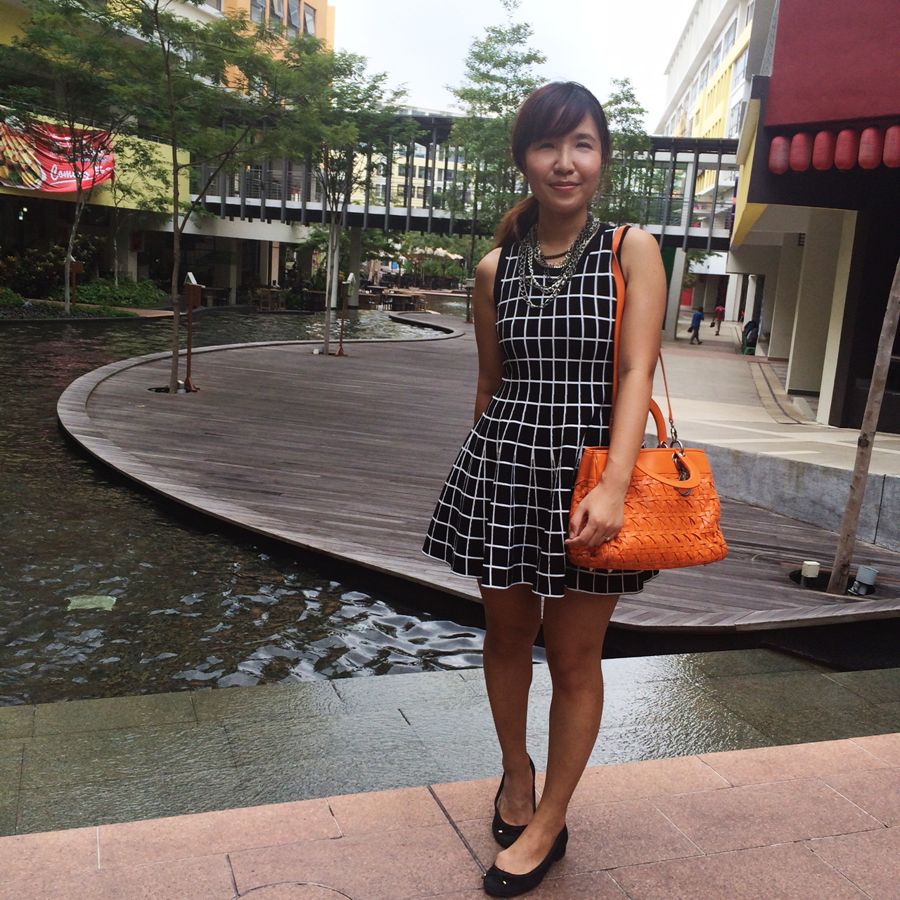 Met up with Kim, who did my blog layout.The last time I chatted with her, she was in a LDR with her hubby and she was yearning to go to Singapore to be reunited with him. Now, she has found a job in SG and is happily settled down. I LOVE happy endings! :D And I can completely understand her initial woes, 'cause it really sucks to be in a LDR, especially when you are married!
Grid print knit dress: AZORIAS
Multi-layer chain necklace: Teeny's
Suede heeled ballet pumps: Topshop
Bag: Dior
#5
Sharing this #OOTD photo with my mom. Treated her to a lunch at Kampachi. :)
Woven skater dress: Korea
Pearl and diamante statement necklace: Teeny's
Striped satin platforms: Zara
Bag: Boy Chanel
#6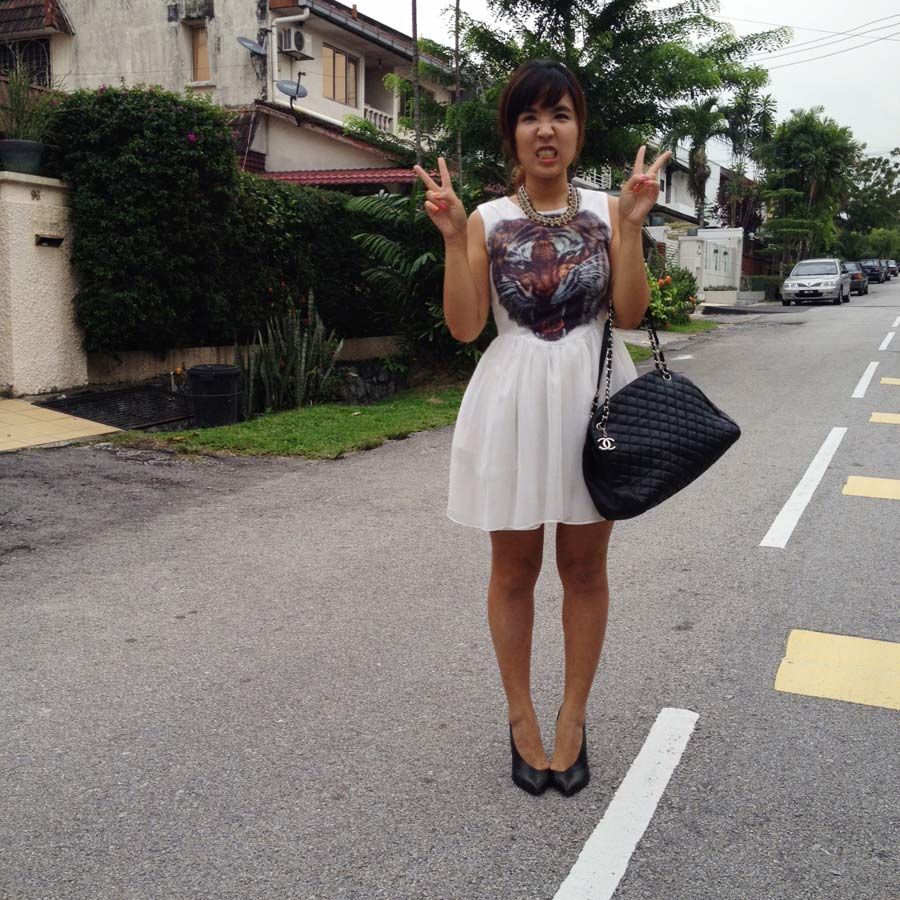 One of those days where I was required to dress 'proper'. Yes, my 'proper' dressing includes a roaring tiger head. :P
Tiger print dress: Korea
Chain and diamante necklace: Korea
Black cutaway pumps: Zara
Bag: Chanel
#7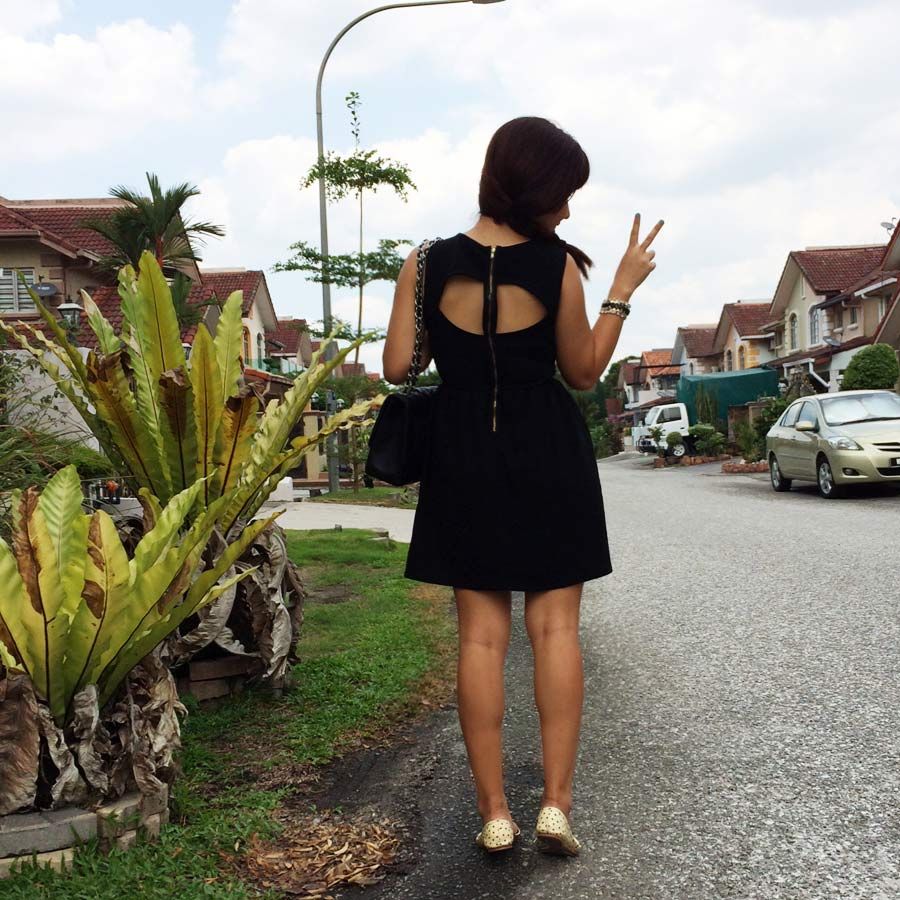 A visit to the memorial park calls for something more subdued. Love the twist on the back of this dress so that I won't feel too boring!
Cutout back dress: AZORIAS
Chainlink/ diamante leather cuff: Korea
Dotted croc skin ballet pumps: Zara
Bag: Chanel
Decided to add in some travel outfits that I haven't posted on the blog too!
#8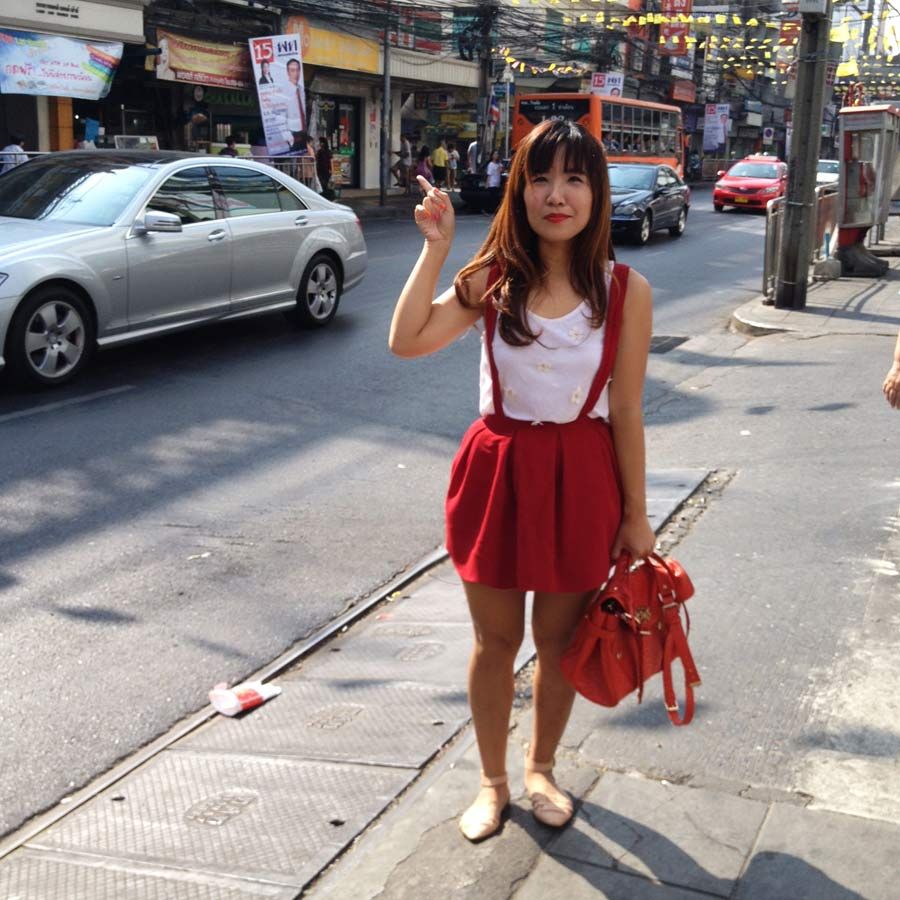 This was taken in Bangkok early this year. I looked like that 'cause I realized I was wearing red in a yellow zone wtf.
Leather floral applique tank: AZORIAS
Red skirt with detachable straps: AZORIAS
Nude ankle-strapped flats: Zara
Bag: Mulberry
#9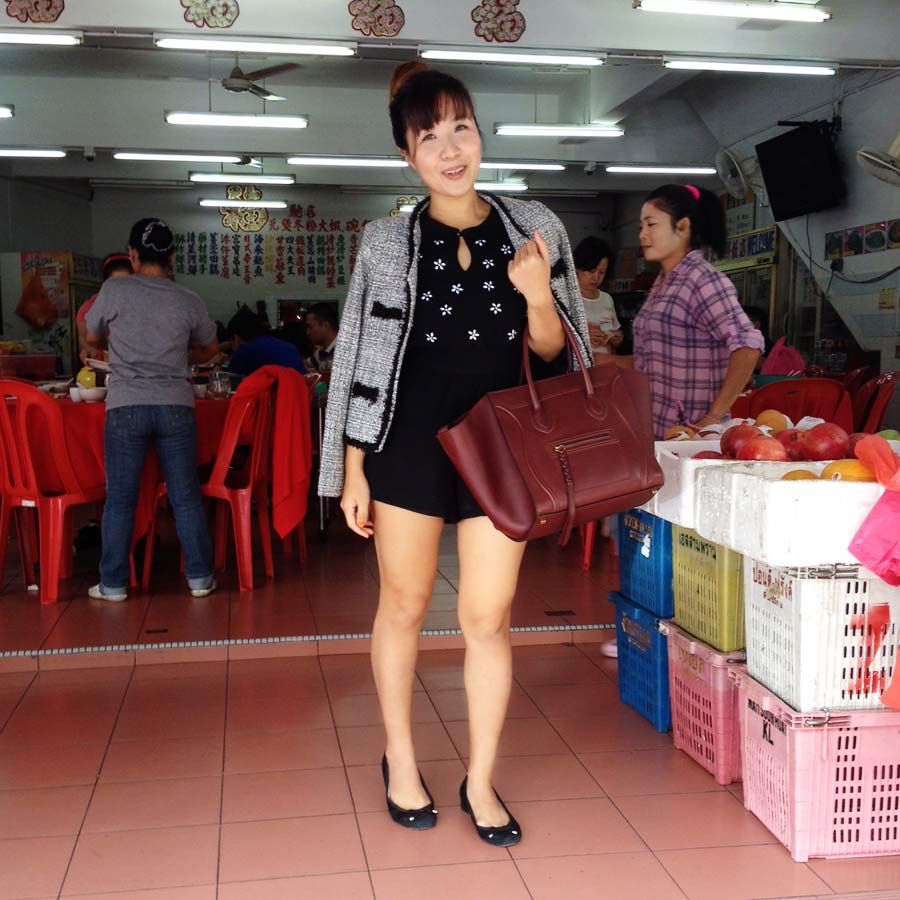 Was at Genting last month for a David Tao concert. I LOVE HIM SO SO SO MUCH! And that's saying a lot, 'cause I don't really follow Chinese singers!
And my mouth was agape 'cause there was a car going headon towards the boy (who was taking this photo) WTF.
Embellished romper: AZORIAS
Tweed jacket: Korea
Suede heeled ballet pumps:Topshop
Bag: Celine
#10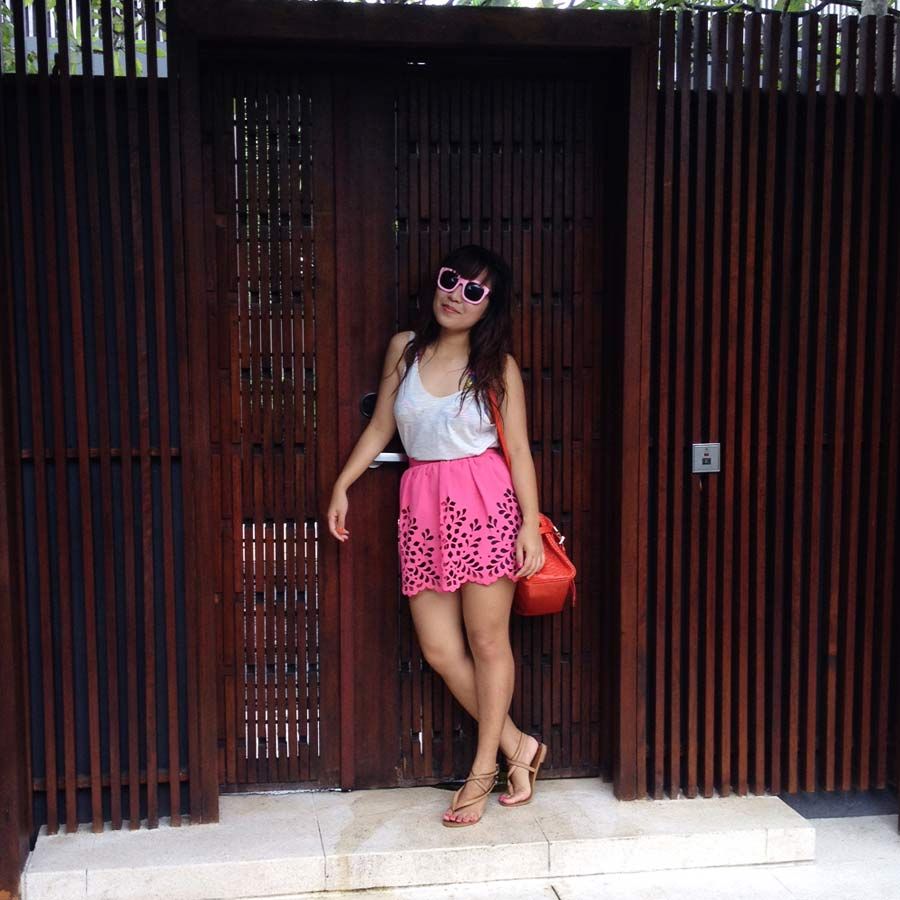 At our glorious villa at W hotel! I would give anything to be back...
Bikini (worn insde): Platinum Mall, Bangkok
Cutoff tank: Random boutique in Far East Plaza, Singapore
Neon pink laser cutout skirt: AZORIAS
Pink sunnies: Korea
Nude strappy sandals: Zara
Bag: Mulberry
#11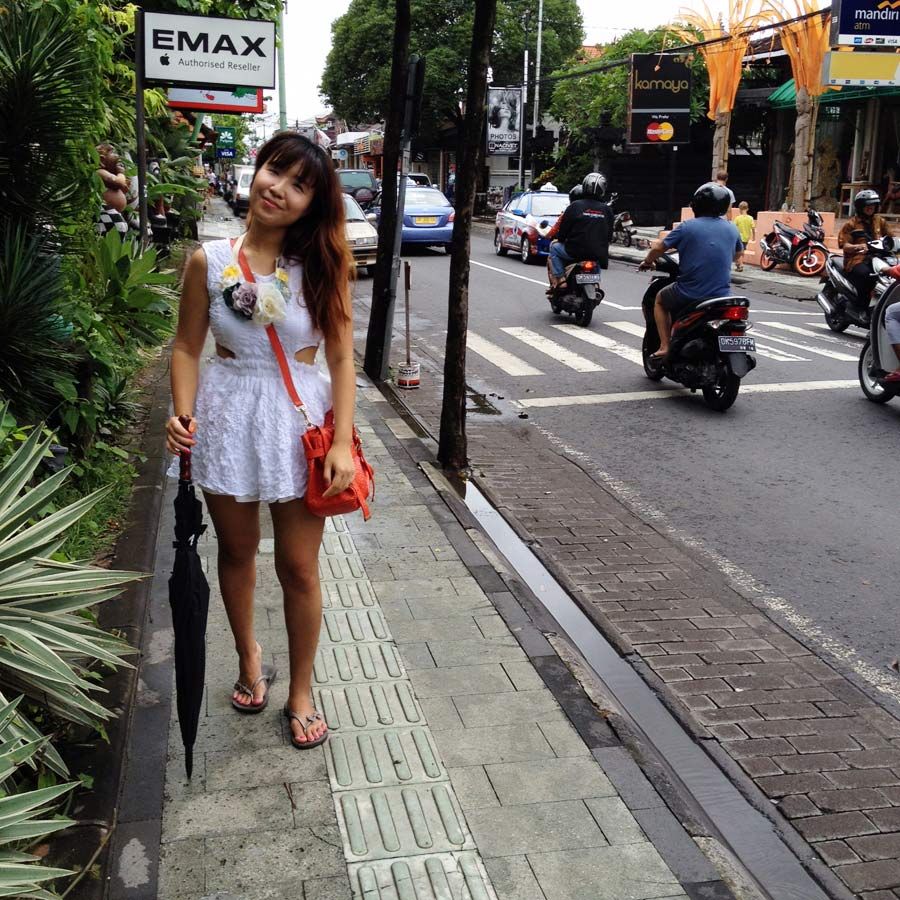 Window-shopping at Seminyak, Bali 'cause we couldn't go to the beach as it was drizzling. What a mood dampener, no pun intended wtf.
White linen dress with side cutouts: Korea
Floral corsage necklace: Diva
Beach slippers: Ipanema
Bag: Mulberry
The conclusion of this post is... I have too many shoes from Zara wtf.