To be honest, I can't really remember how I felt like on our wedding ceremony day. Everybody was right, the day really passes by in a blur!
I do have some vague recollections of certain feelings on the day though. Worrying on our way there that it would rain... Mild panic attack when we reached there 'cause setting-up was only halfway through... Nervousness before walking down the aisle... Hunger towards the end of event 'cause I barely ate.... Pain from walking in my 5-inch heels... Fatigue from sleeping only 2 hours the night before...
But of course, the GOOD feeling wayyyy outweight these non-feel good feelings! The butterfly flutters in my stomach before doing the first look, the peace and happiness bubbling in me while walking hand-in-hand with my man to check out our wedding venue, elation of seeing friends who have came from near and far, amusement from seeing Rocky in his tuxedo, the calmed nerves after some shared jokes with my sisters, the joy (and the little dance I did) when we were pronounced husband and wife....
I received some photos from a friend who took some photos of the day, although I am still waiting for photos from our official photographer. I smiled to myself looking at the amount of smiling/ laughing photos of me...
Listening to his vows... :)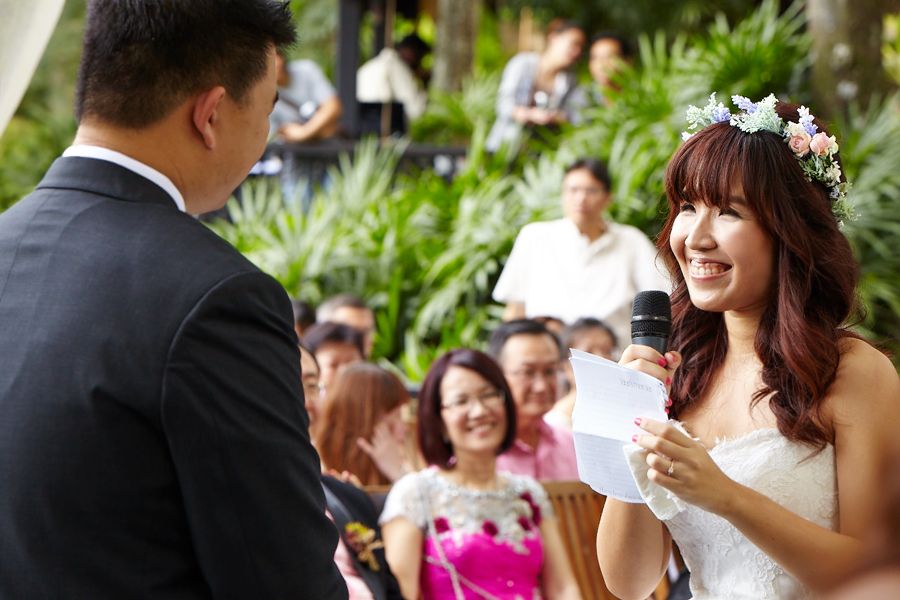 My turn!
Ring exchange time.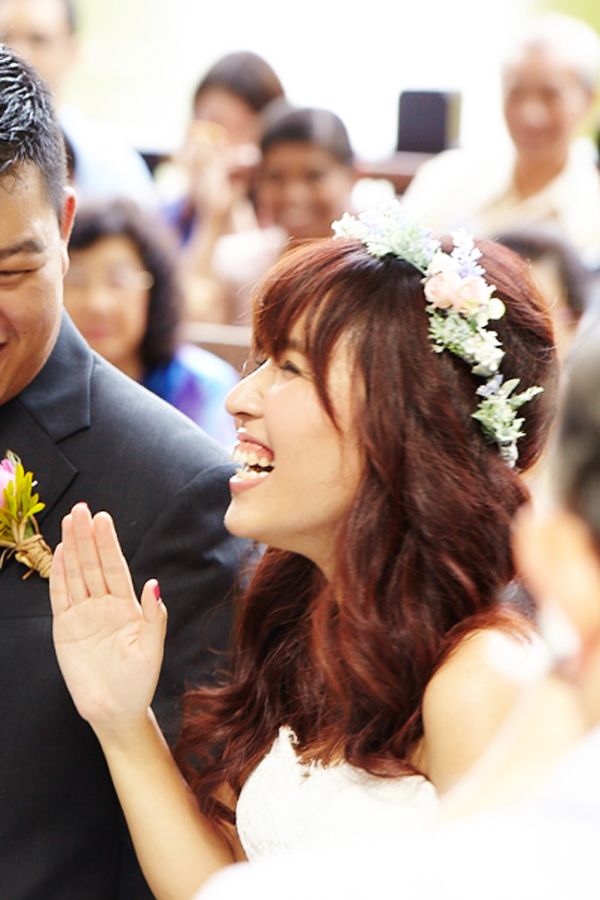 I hereby solemnly swear that I will love you forever....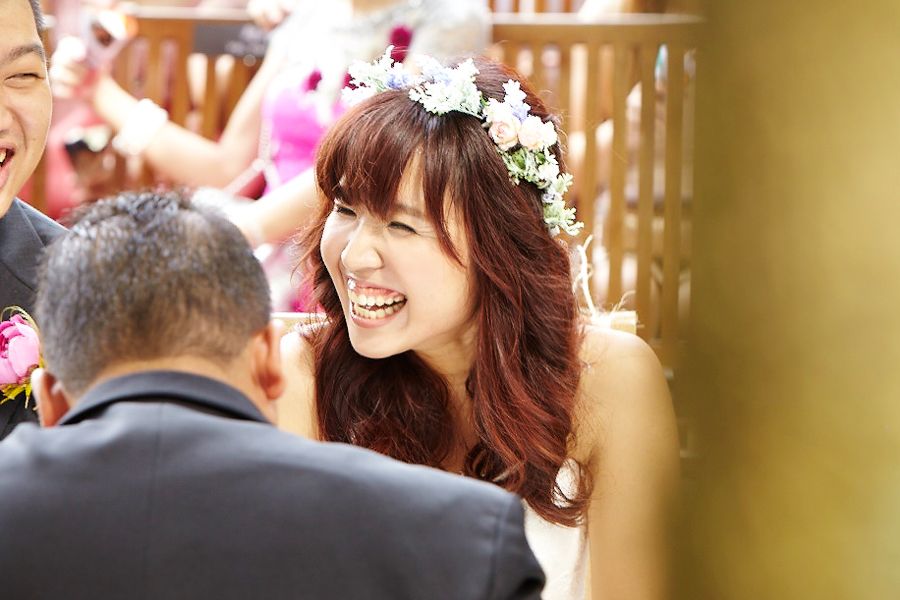 Legally wed!
Looking at these photos, I guess I was really, really, really, REALLY happy that day. :)
**************************************************************
We have started talking about our wedding reception next year, and one of the sites that I have been frequenting is
Wedding.com.my
. They have improved their layout and interface recently, making it a lot easier for me to browse through and streamline my choices.
Just go through all the images, and save the ones you like to your album! Displaying all your choices in your album really helps to visualize how your big day will turn out. :)
Am browsing for venue here. I never realized that there are so many options! :O And Shangrila La Rasa Sayang Resort looks like it has huge potential! But why must it be in Penang.. T______T
Another choice I was considering is E&O hotel. But I have heard that it is haunted FML. Why are all my top picks in Penang!!! T___T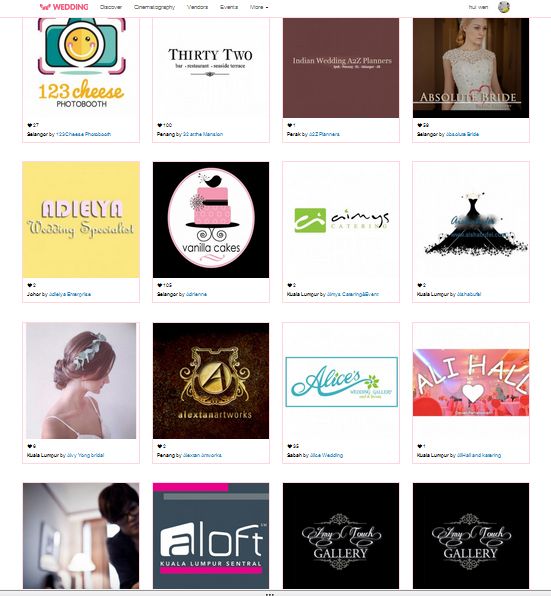 It's also really easy to go through the vendor listing. Just click through and you can find the body of work of the particular vendor, making it a lot easier for you to make your decisions.
Do you girls have any wedding vendors that you recommend (especially with regards to wedding coordination, decor/ styling)? Would love to hear about it! :)