I am keeping to my promise-- steadfastly getting rid of my blogging backlog! #win
Continuing on my previous blogpost on our Bali mini-moon, I thought I'd share some snippets of the first day of our trip:
Having breakfast while waiting for time to board.
Food at KLIA2 is so expensive! T_T
A laksa cost us RM20? Should have just gone for McD's breakfast, haih.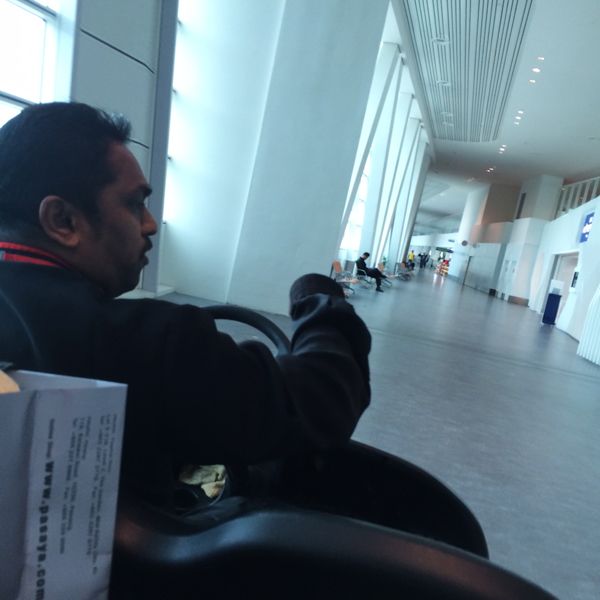 Guess where we were? :P
We were looking for a pharmacy, so we stopped and asked the nearest staff. It turned out that the pharmacy was actually quite far away from our boarding hall, but the staff was so kind to offer to fetch us in his buggy! T_T
It was really fun to whiz past all the crowd rushing to their respective boarding halls, hehe. Usually I can only look jealously at senior citizens who get to ride in such buggies wtf. The best part was, the staff actually waited for us while we shopped around in the pharmacy!! :O So we got rides to and fro, hehe.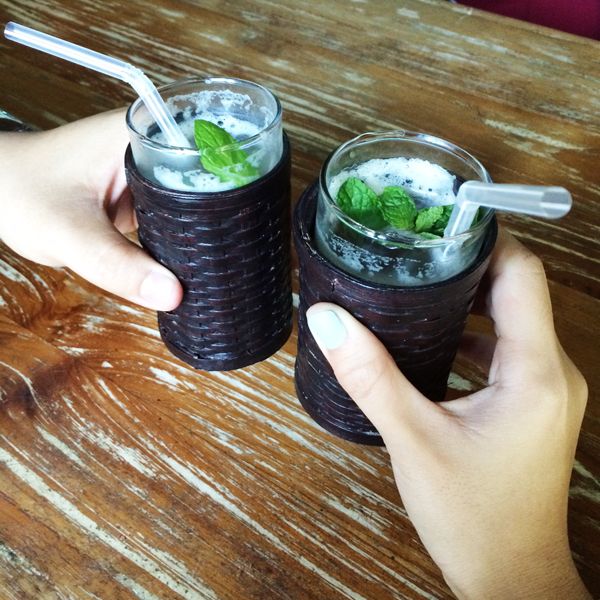 Finally reached our villa around late afternoon! Let's have a welcome drink toast first.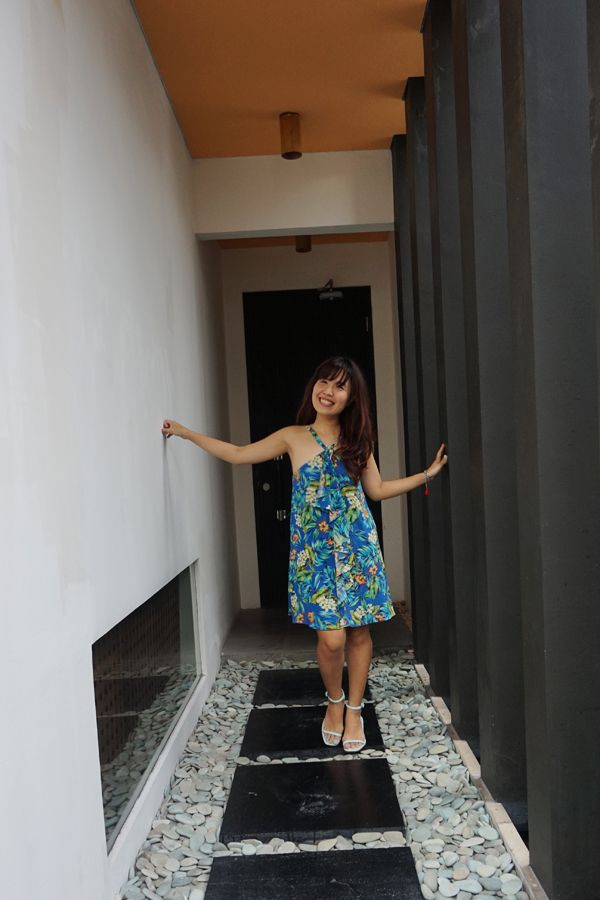 Hello, welcome to our humble abode.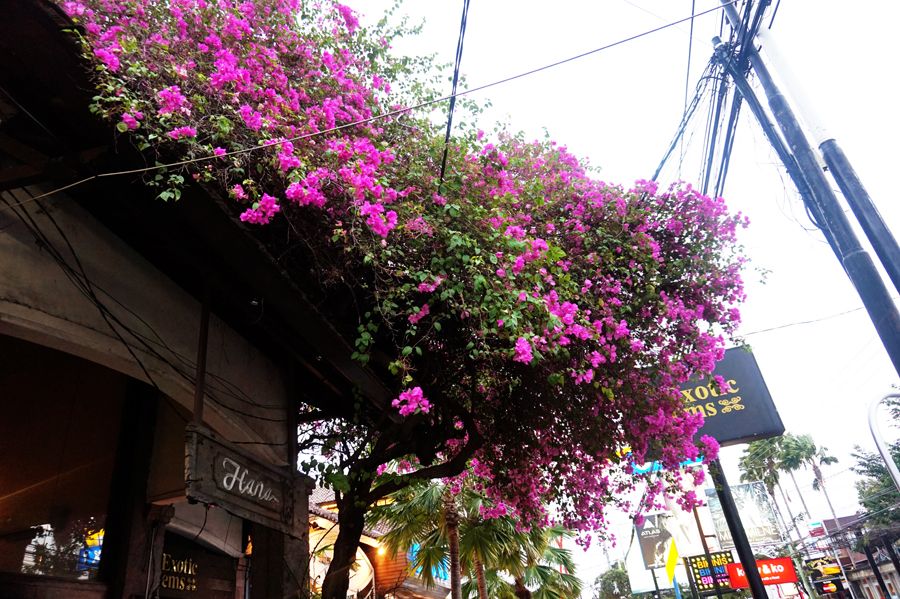 After settling down and freshening up, we walked out to the shopping streets (we stayed in Seminyak) to look for food.
We haven't had lunch yet, and it was already 5pm I think? We were famished!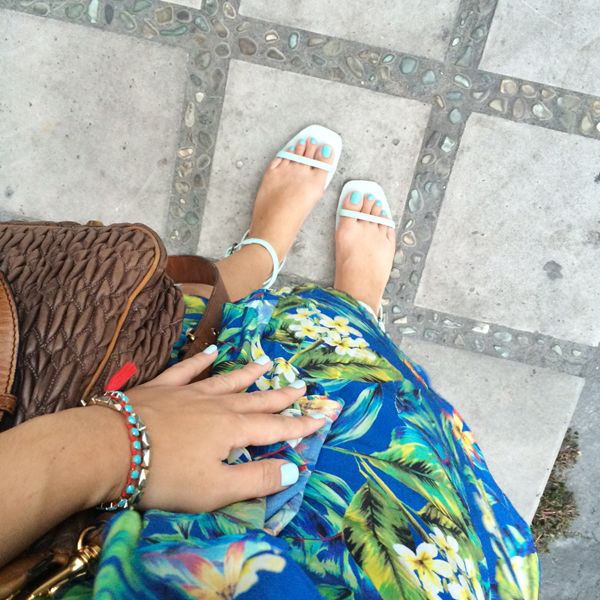 Tropical prints-- you can't get more stereotypical than me.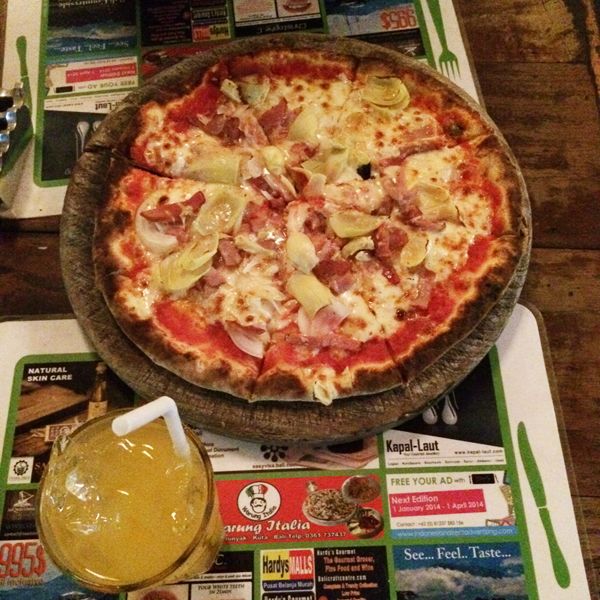 The boy's colleague (a local Indonesian) provided us with a list of good eats in Bali (36 of them). We found out that one of them, Warung Italia, was near to where we were, so off we went!
Warung Italia, quite obviously, is an Italian restaurant wtf. Although we would have much preferred to have local Balinese/ Indonesian food, we were so hungry we just needed food in our system! So we ordered a pizza to share, with plans to go for another dinner after that.
*sheepish*
Outfit details:
Tropical print dress: Forever New, Australia
Bracelets: Korea
Mint sandals: Zara
Bag: Miu Miu
After that, we decided to satisfy our craving for local food, and randomly googled a place to go to from Tripadvisor (didn't rely on his colleague's list for this as we were still not too familiar with our bearings).
We went to Warung Eny, which was nearby at Petitenget. We had mixed rice with grilled chicken, pork satay and otak otak-- food was okay, but not fantastic. It was rated really highly on Tripadvisor though! I think the
angmoh
s don't really know how to eat Asian food. T___T
It seemed like quite a peaceful first day in Bali... until we got stranded by a taxi driver!!
Blogged about it on my Dayre, so I am just reiterate it here:
After (our second) dinner, we got into a cab to go to Seminyak Square, a nearby mall. Halfway there, we realized that the taxi driver did not have his taxi meter on! So I quickly asked him to switch on his meter, but he refused. Instead he said we can pay him any amount we want.
Since we actually passed by Seminyak Square earlier today, we roughly know how much it would cost. However, when we paid him said amount, he insisted that it is too little!!!
We explained to him that we have been there before and we know how much it cost. However, he insisted for double the amount! Out of principle, we refused. And he started screaming in his car. In the end, he said that he doesn't want our money but he wanted to drop us back where we came from.

Fine, we agreed. Again out of principle.

In the car, I told the boy in Chinese that I think the taxi driver will purposely drop us somewhere obscure as revenge, but he just told me not to worry.


As predicted, the taxi driver took some secluded way, and he got caught in a traffic jam. He then got mad again, and insisted that we get out of the car!

We just calmly got out, but before I left, I told him that he is dishonest and 'jahat', and that he should just learn to use the meter next time. He started screaming again.

Anyway, long story short, we managed to get a cab back in the end.

But the taxi driver, being a greedy vengeful cheater, was stuck in a jam and didn't get anything at all!

MUAHAHA. Serves you right, you dishonest man!

And there you go, my first negative experience in Bali.