When I was younger, my go-to outfits were denim shorts. Whether it's a fancy blouse or a crisp buttoned-up, I much prefer to pair them with my trusty denim cutoffs. However, nowadays I gravitate much more towards dresses, which is suitable for everything from a business meeting to a weekend brunch to the beach, Or maybe I just prefer air around my privates WTF.
I definitely have a thing for statement dresses, i.e. dresses that already pack a punch so you don't have to fuss over other details. Whether it's an eye-catching print or a unique hemline, a statement dress makes your outfit so much more interesting!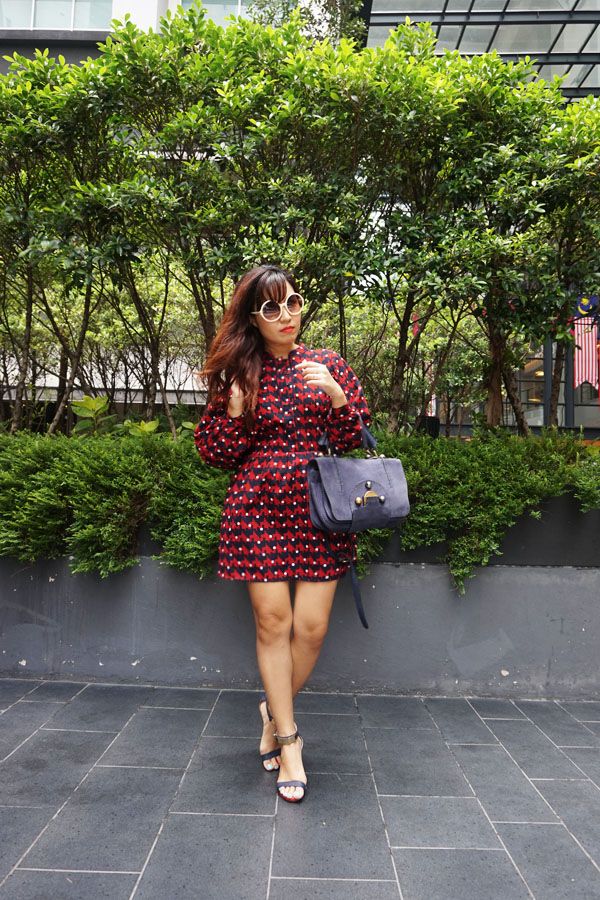 For example, Jing and I planned an impromptu lunch recently. With literally minutes to spare, I just pulled on a statement dress, a pair of heels and voila, outfit complete!
We went to Red Bean Bag, which was our first time there.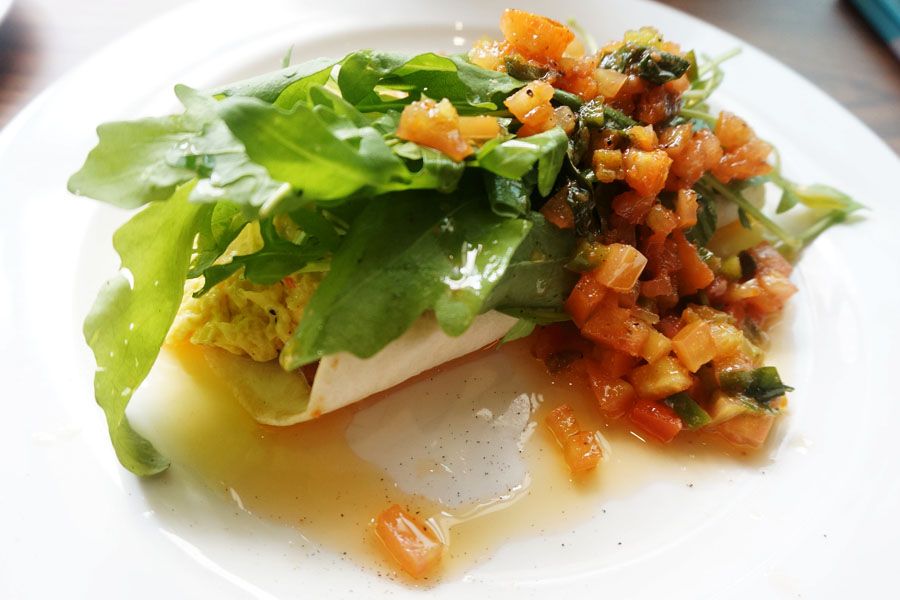 I had a Mexican-inspired breakfast of scrambled egg and turkey ham wrapped in tortilla with salsa. Simple but delicious.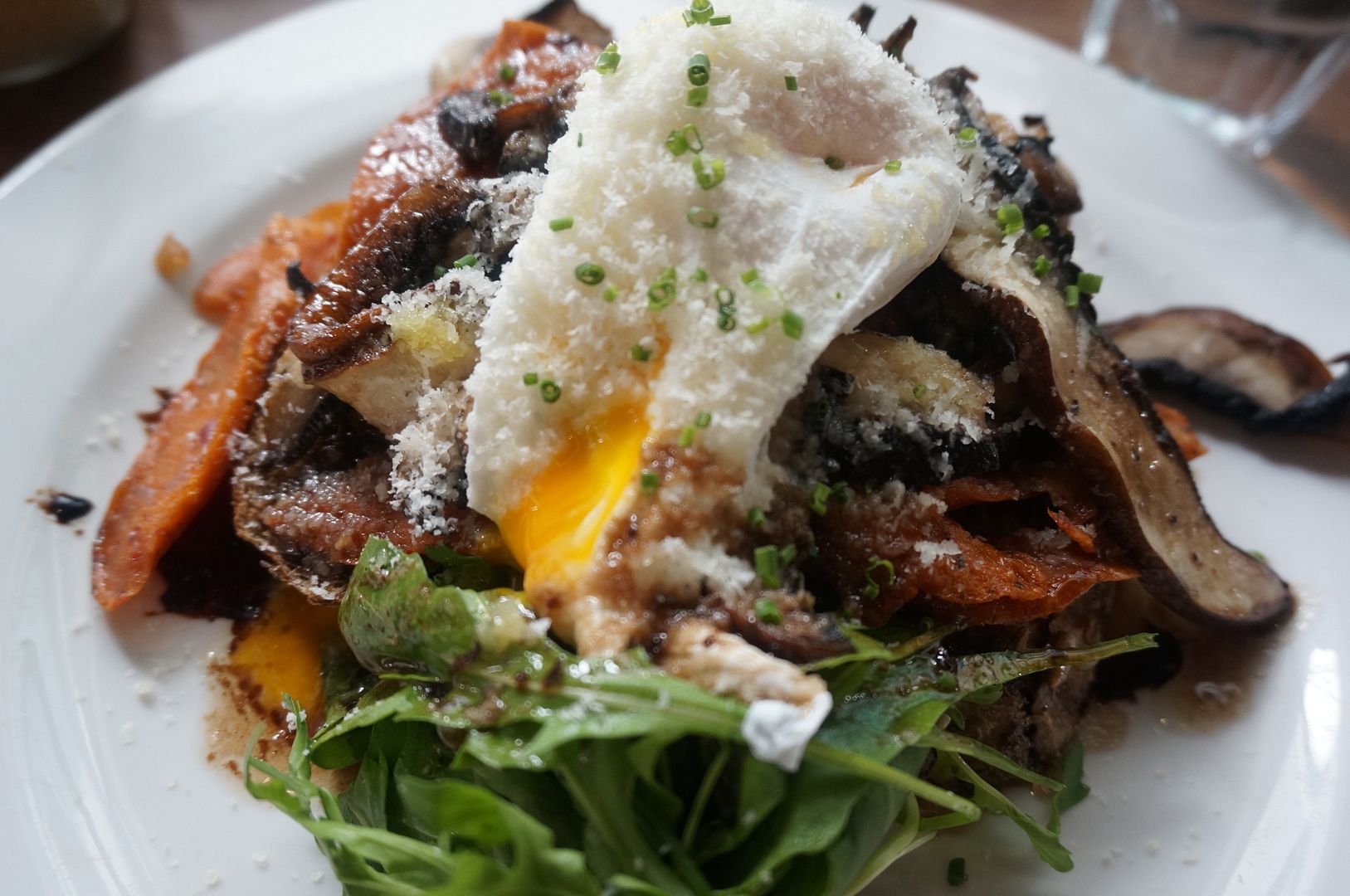 Though I have to admit, Jing's breakfast looked much more yummier!! I didn't order this 'cause I am not a huge fan of sausages and chorizos (usually I don't really fancy processed meats except for nuggets wtf).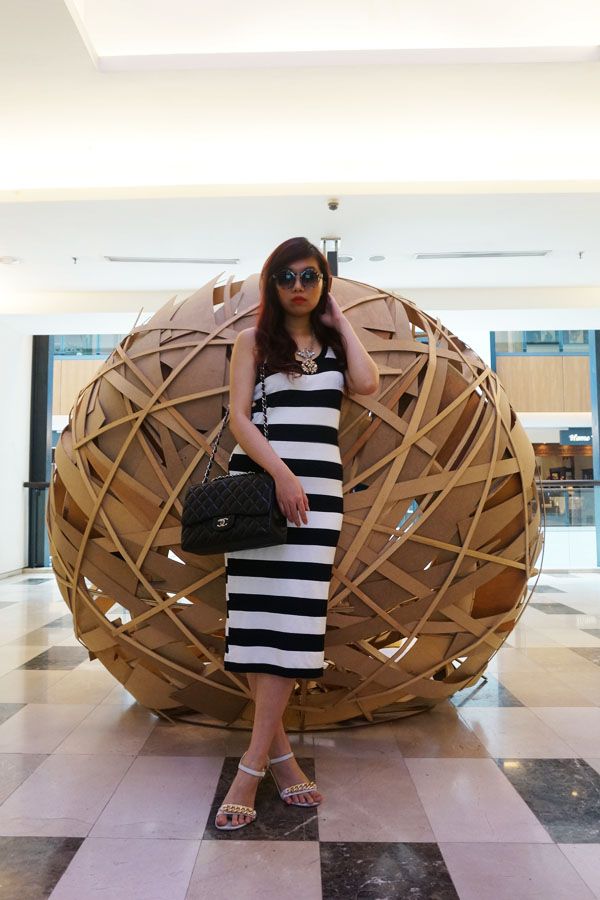 Jing wore a really simple (but chic!) outfit too! Told you we had to get dressed in 10 minutes, haha.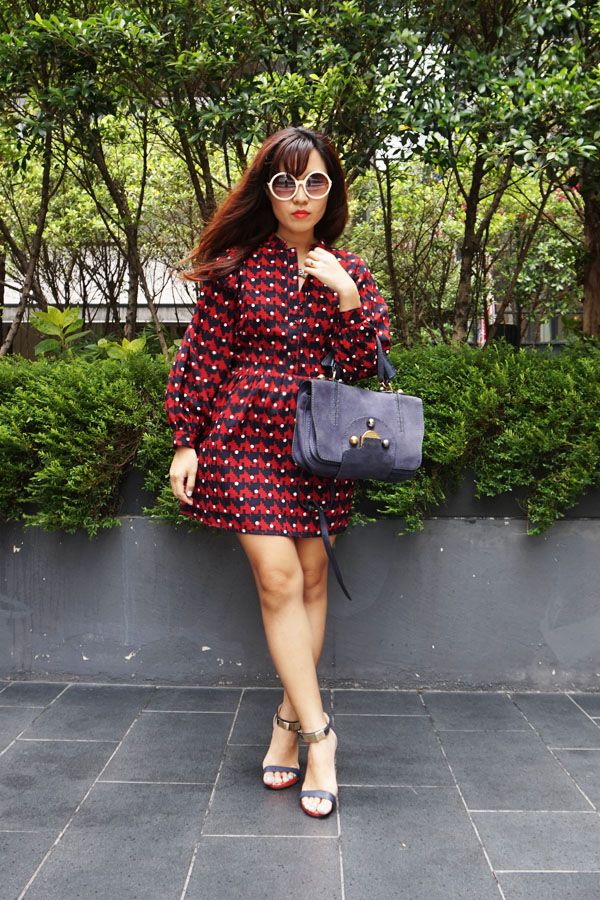 I love this dress 'cause it comes with a unique mandarin collar, which is not common for dresses unless it's Chinese New Year wtf. And I kinda like how the houndstooth print is vamped up and therefore doesn't look so generic? You literally have to look at it a few times to realize that it's a houndstooth print.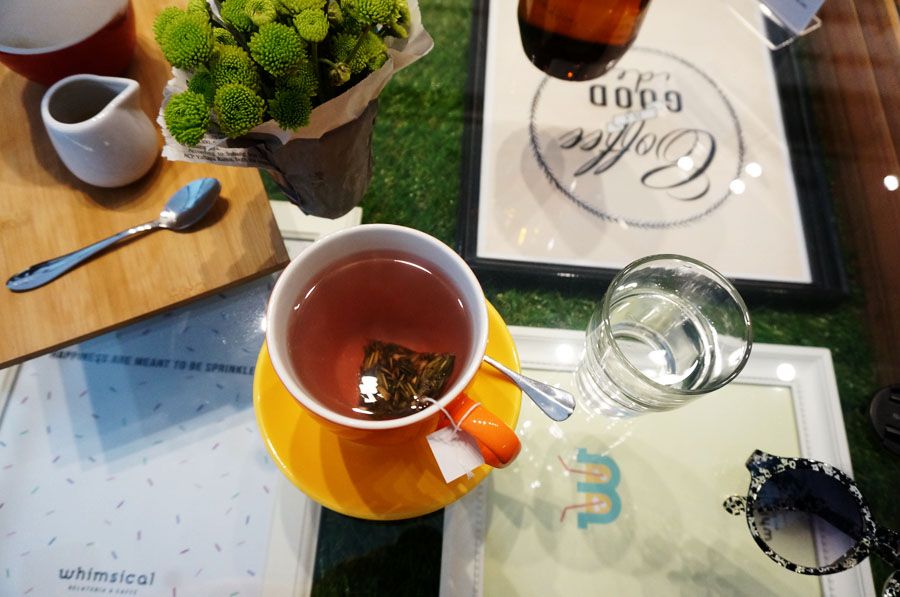 Next, we went to Whimsical, a gelato cafe 'cause Jing wanted to try their cotton candy affogato.
Ironically, she doesn't drink coffee. -____- She just wanted to order it for photography purposes WTF.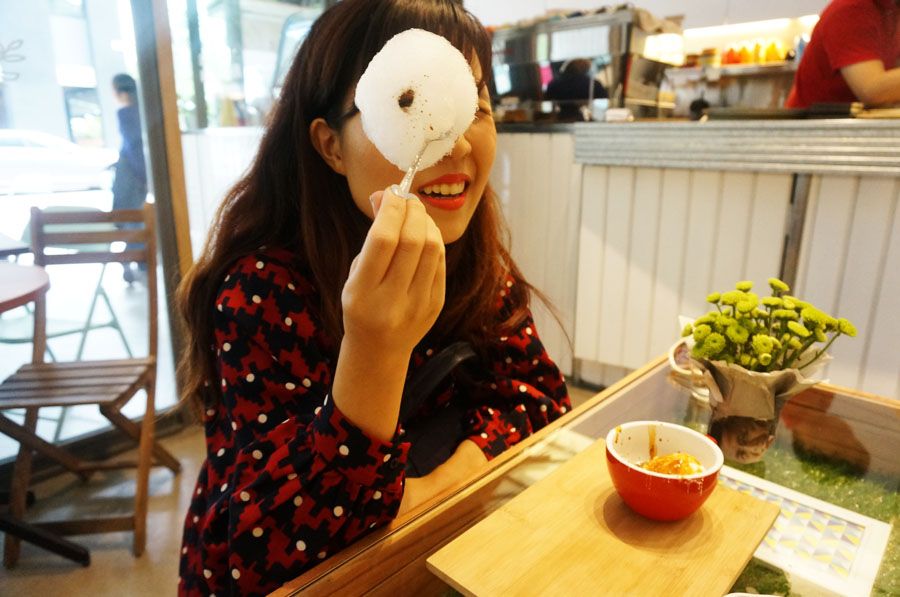 Dismantling the cotton candy much to her dismay, haha.
Outfit details: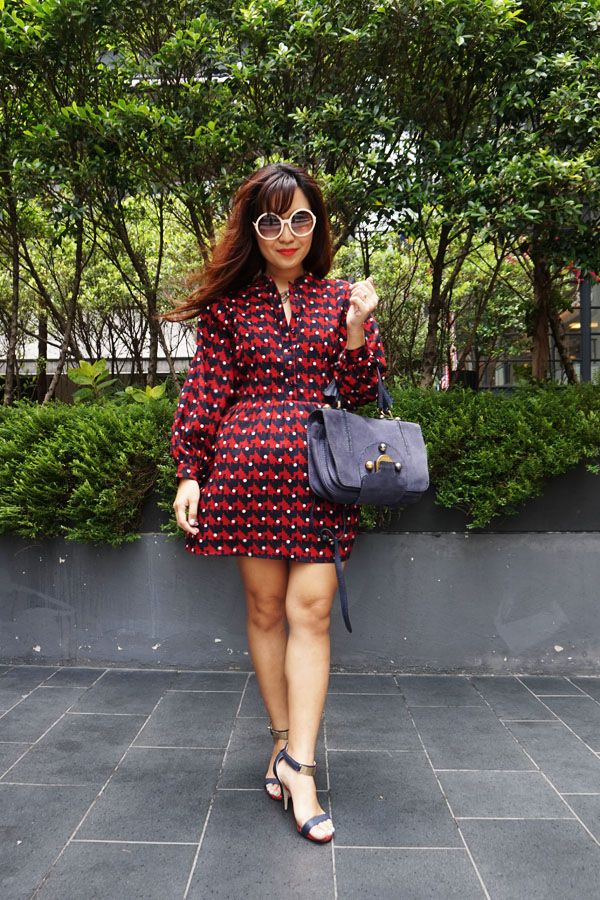 Houndstooth print balloon-sleeved dress: AZORIAS
Sunnies: Korea
Studded heels: Korea
Suede messenger bag: Fendi