RA RA RA! Am going to finish blogging about our Seoul trip in Spring! This is the second day of our trip, and you can read about
Day 1
and Day 3.
Our day started late, which seems to be the recurring case for our Seoul trips. 'Cause during the night, we will shop at Dongdaemun till the wee hours and have trouble waking up in the morning!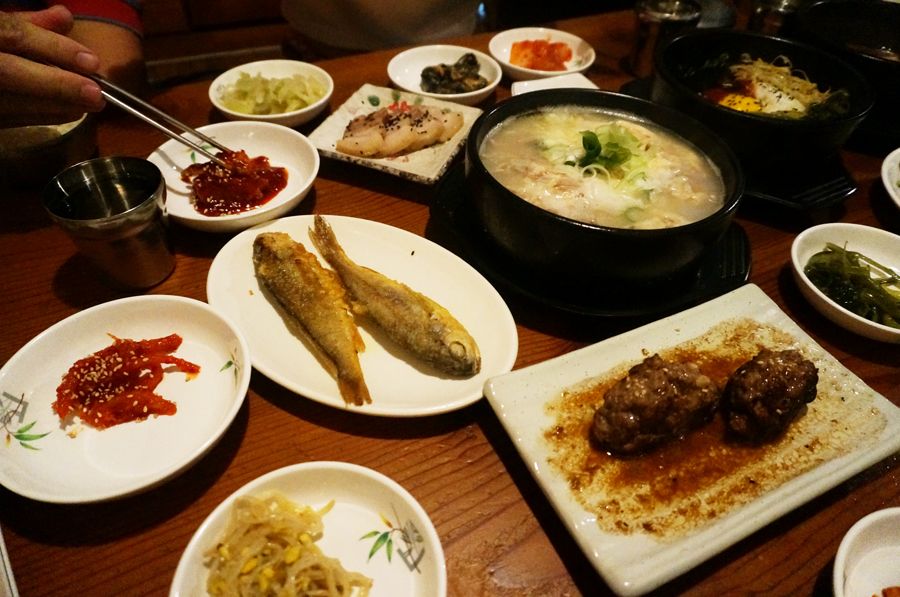 The plan for the day was to visit Insadong, and we thought we would just have lunch there. BIG MISTAKE! 'Cause Insadong is a tourist area, we found that all the restaurants there were REALLY expensive. For example, you can get kimchi jigae for 6000 won (approx. RM18) in most casual dining places, but in Insadong the same stew is going for 25,000 won (approx RM75!!). And the restaurants in Insadong are not even fine-dining or high class places, in fact I consider some of them to be in even worse conditions than some of the family-style restaurants that I frequent. T_T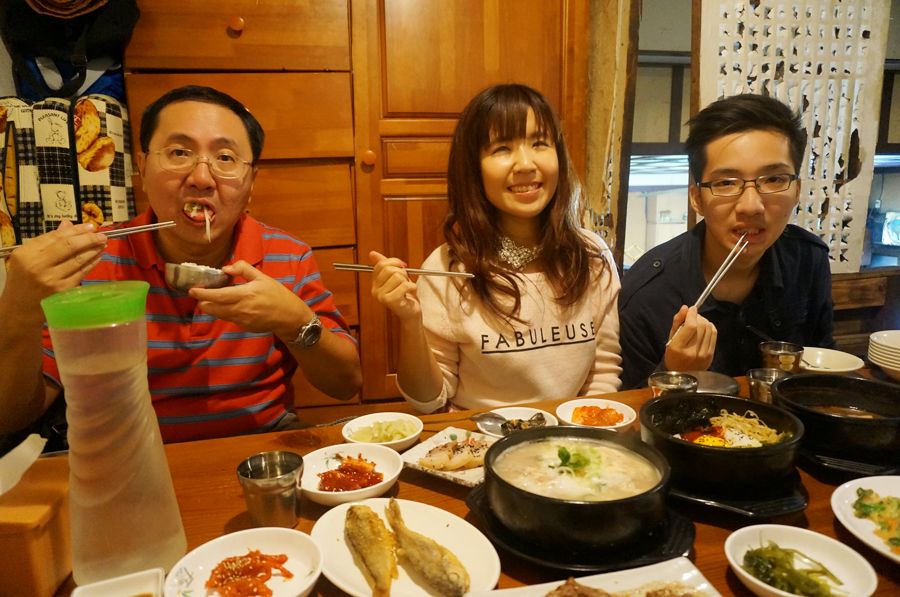 Look at my dad go at his food, haha.
I looked quite pale here as I wasn't feeling well. Somehow I felt really dizzy? Took a Panadol and after some hot soup for lunch, I felt much better.
One of my favorite places in Seoul!
There is no doubt that Insadong is quite a touristy place, but I love how it is always bustling and there's always something to see. It's actually a traditional street, featuring a lot of Korean cultural highlights such as the tea culture (the whole place is dotted with traditional tea houses), pottery, traditional costumers, folk art etc. BUT, it is also accented with modern elements such as art galleries and trendy artsy shops. It's really fun to explore all the alleys, and just see where you will end up at!
Also, if you dare to, do try out the butterfly larvae-- they are sold everywhere in Insadong! T_T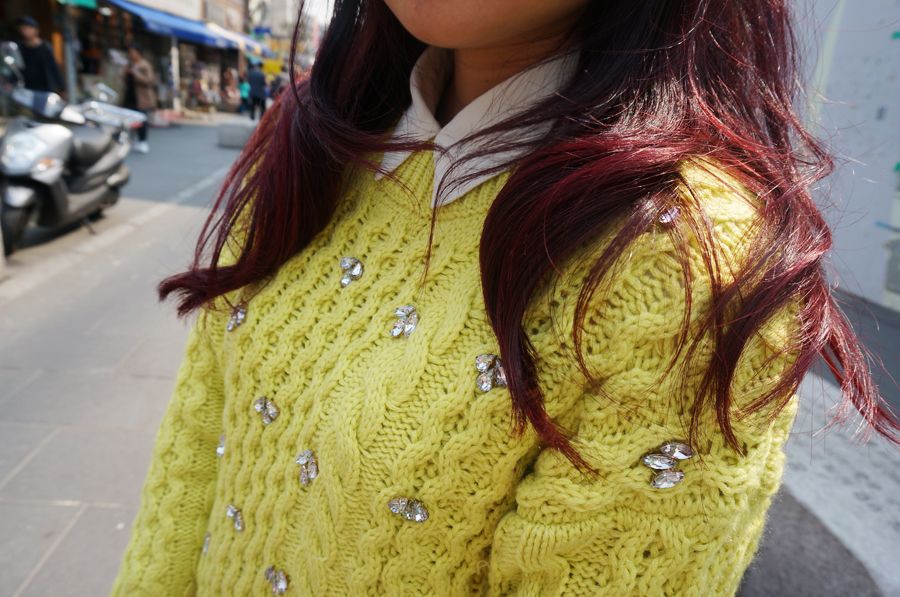 Sparkly details on Jing.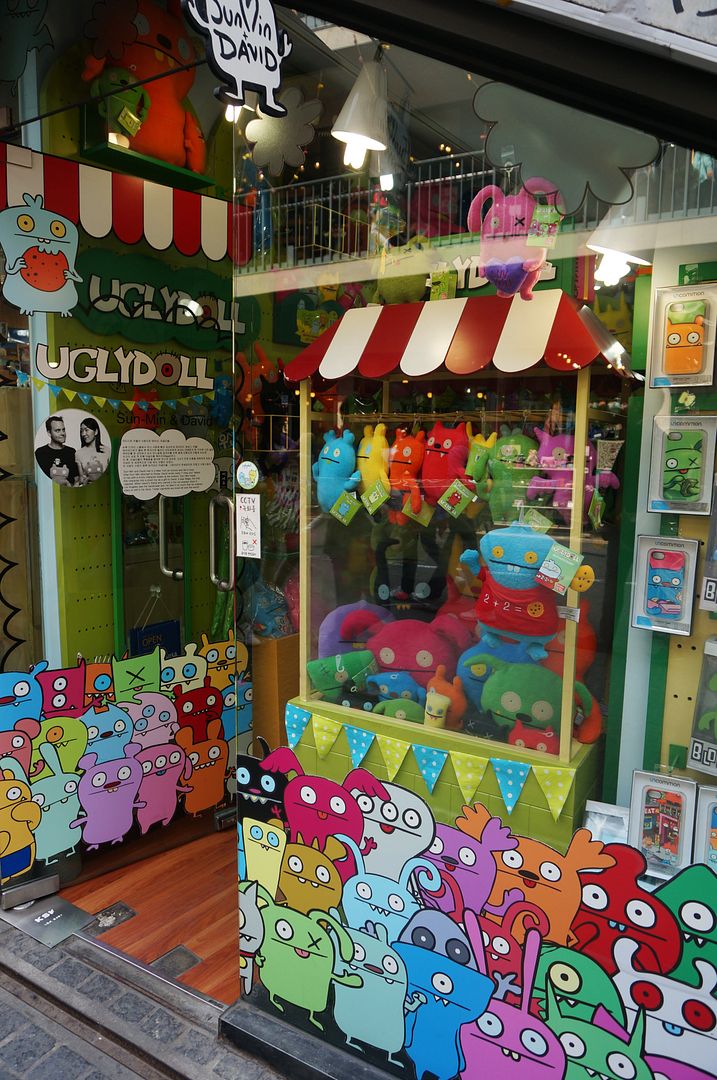 Another must-see in Insadong is Ssamziegil,which is an arts center/ mall located
in
Insadong itself.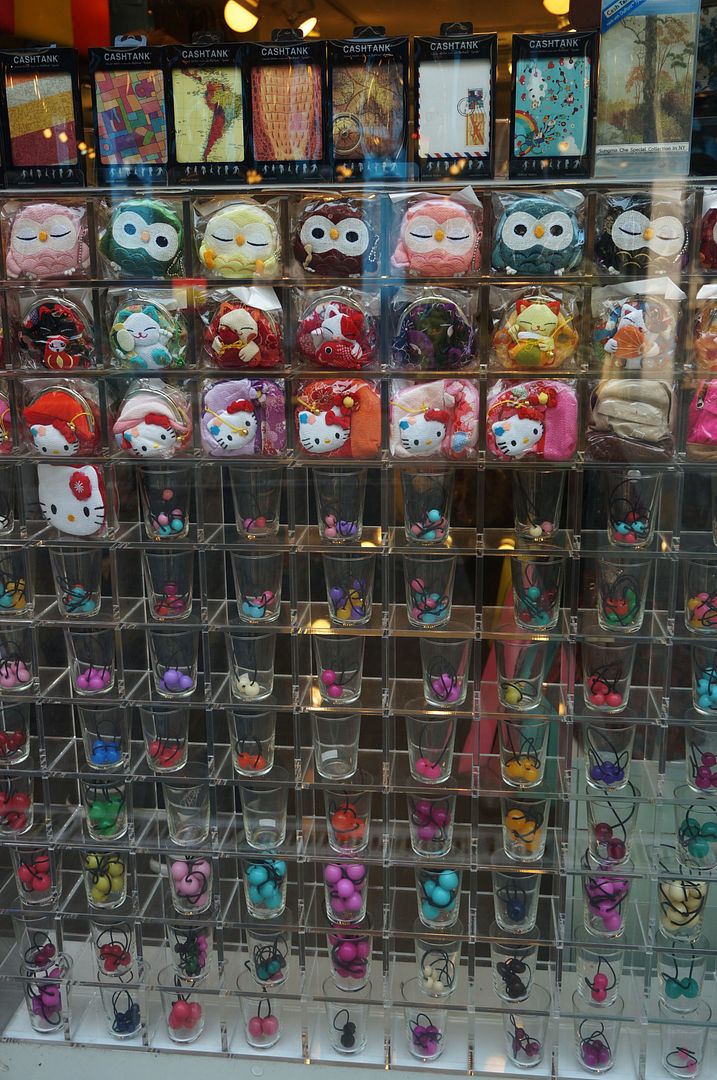 Here, you can find shops/ stalls selling all kinds of creative artsy things from accessories to stuffed toys to deco items...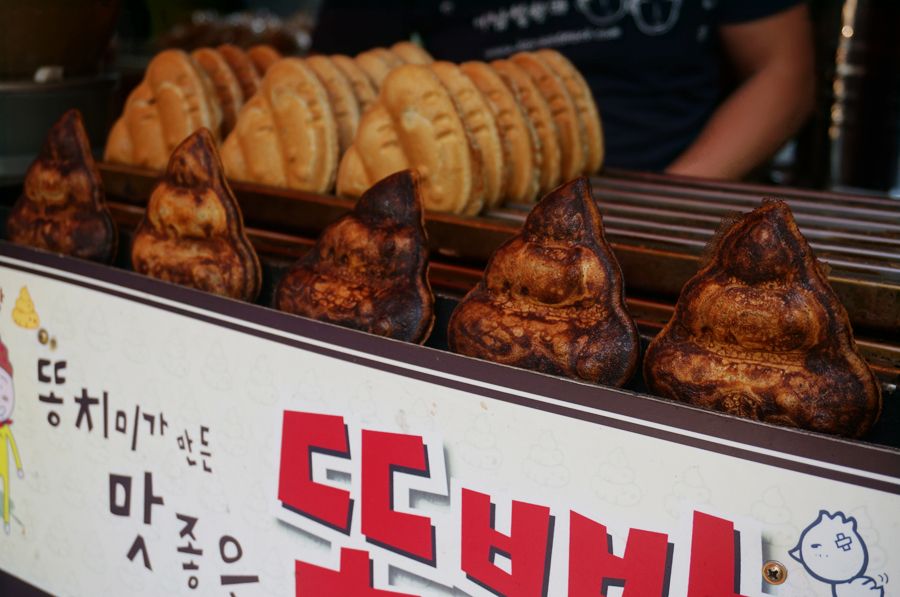 Spotted a stall selling poop WTF.
Couldn't resist getting one, haha! It's actually a dorayaki-like dessert with red bean filling. Never imagined poop to be so yummy wtf.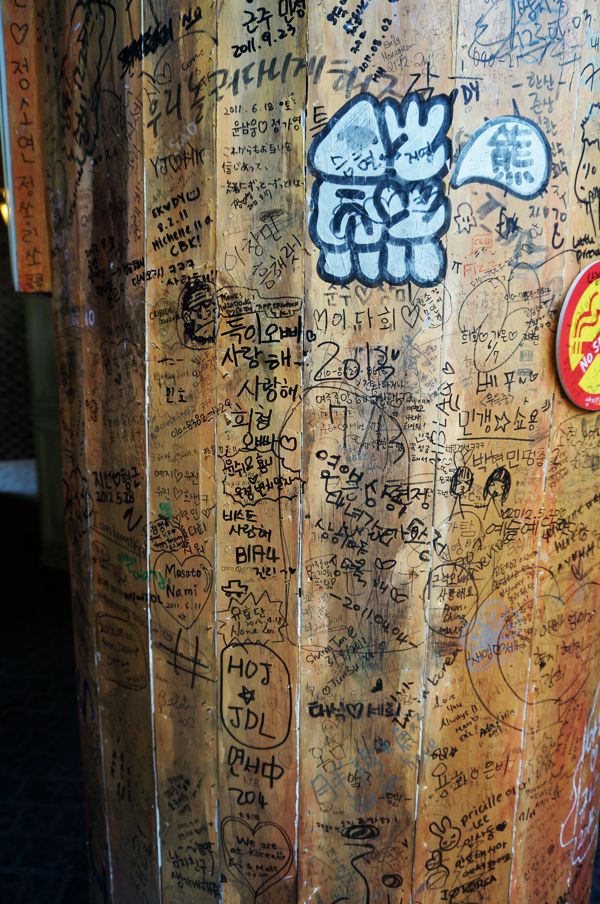 Another reason why I love Ssamziegil... 'Cause the whole place basically just encourages art and creativity, so you can actually draw or scribble on any surface in the mall!
So you actually have license to vandalize LOL.
Decided to leave our mark here... This is actually our Korean names, haha! Mine is Hye Min, Teeny is Hye Jung, and Jing is quite intuitively Hye Jin.
Try to spot our masterpiece if you ever pop by at Ssamziegil! :P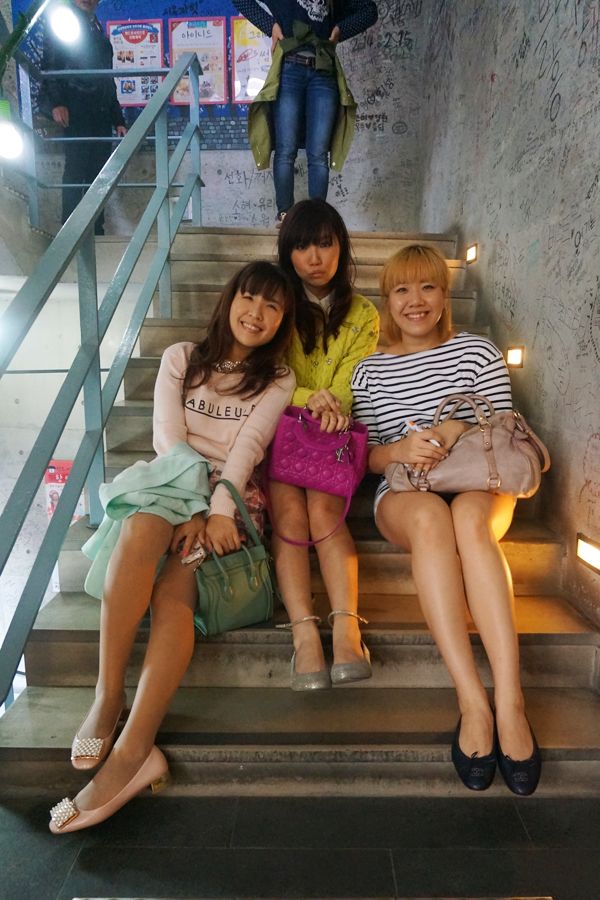 The Hye sisters wtf. And the person in the background is so pissed waiting for us to be done with our camwhoring, hahaha.
On the highest floor of Ssamziegil, you can find this "love note" bridge. Which is basically inspired by the "love lock" bride in Paris, but might more practical 'cause
the bridge won't be weighed down by the locks
, haha.
Girly chat while basking under the (mild) sunrays. The highest floor of Ssamziegil is basically open air, and filled with cafes,
BTW, check out the graffiti behind us... It says "I AM POOP" HAHAHAHHAHA. Is this a common theme in Seoul wtf.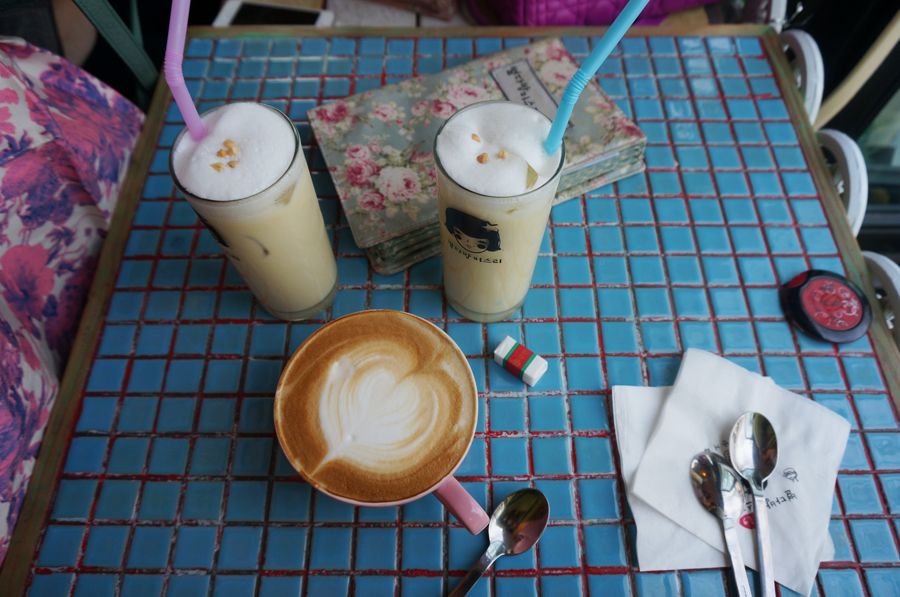 After that we decided that it's time to sit down and refuel-- especially after an unsatisfying lunch!
We were lucky to stumble onto
Miss Lee cafe
, which is just next to the Insadong tourist center, if any of you are interested. Actually, my brother insisted on coming here 'cause he saw that SNSD have came here before. -_-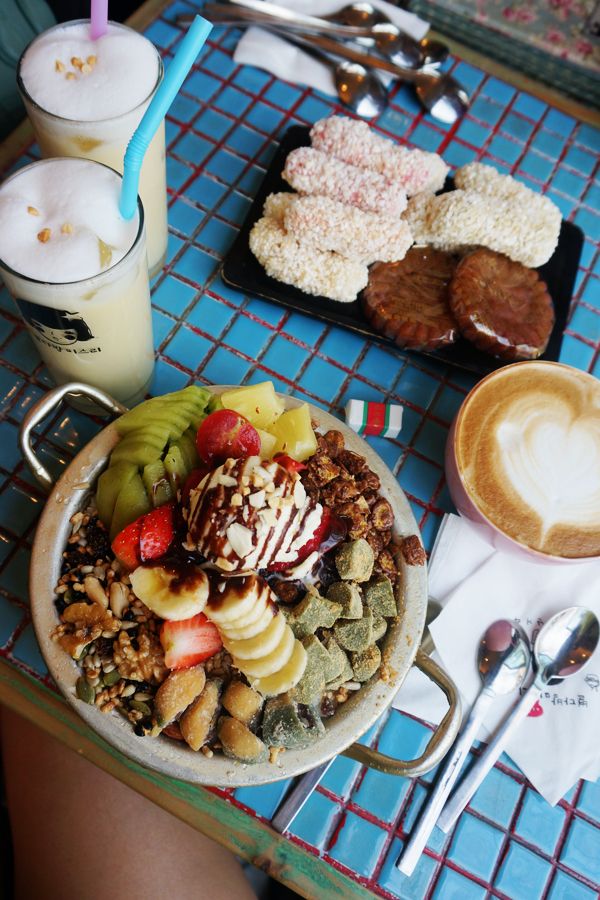 We particularly enjoyed the shaved ice, it's a must-have! Much nicer than Snowflake and Tong Pak Fu, if you ask me. And healthier too, 'cause it's actually milk shavings with fruits and nuts and black sesame mochi (with brown sugar topping). So yummy!
Most cafes in Korea have very strong themes, and for Miss Lee cafe, the focal point is this memo-centerpiece suspended from the ceiling. You can actually scribble a note and pin it up too!
Outfit: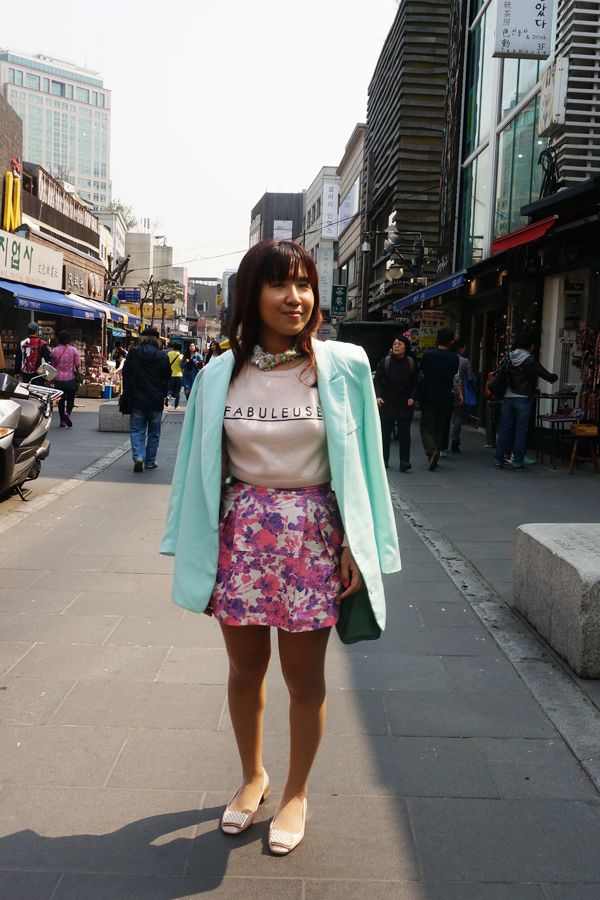 Fabuleuse cropped sweater: H&M
Handpainted full skirt: AZORIAS
Mint blazer: Korea
Pearl/ butterfly necklace: Bangkok
Pearl embellished pumps with gold block heel: Zhuhai
Absolutely adore the gold heels on my shoes!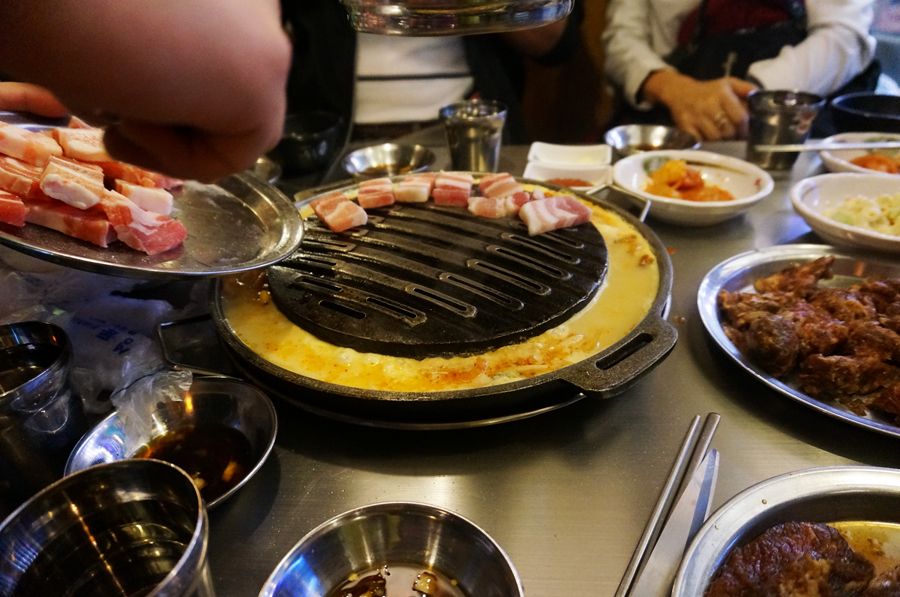 For dinner, we had Korean BBQ. Can't get enough of this stuff!
Halfway barbequing the meats, one of the staff poured some yellow liquid into our grill, and we were wondering what was happening. It turned out to be egg, and the heat actually cooked it to be perfect fluffy steamed egg! #mindblown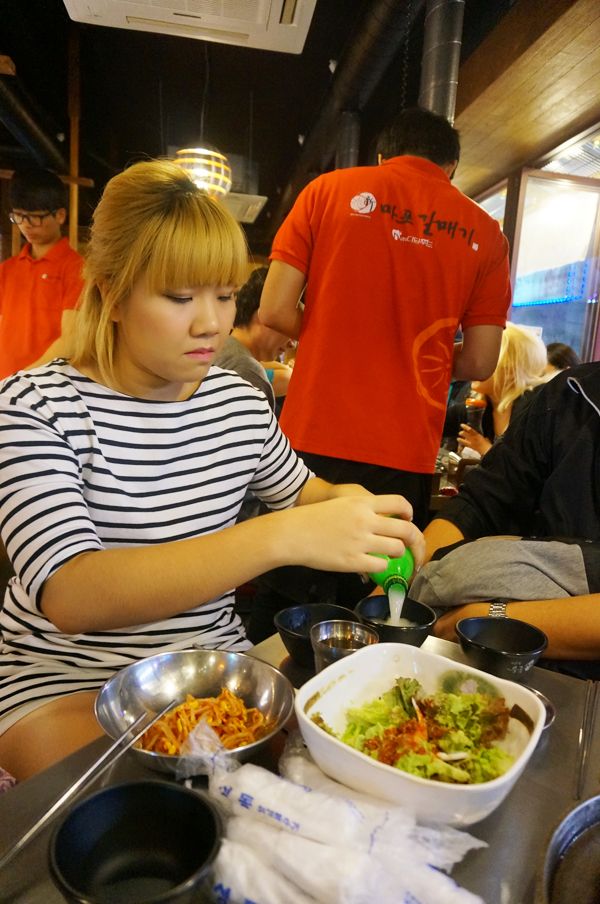 Teeny distributing Makgeolli, which is basically Korean rice beer. It's one of my favorite Korean (alcoholic) beverages! Another one is Bokbunja, which is raspberry wine. Yum!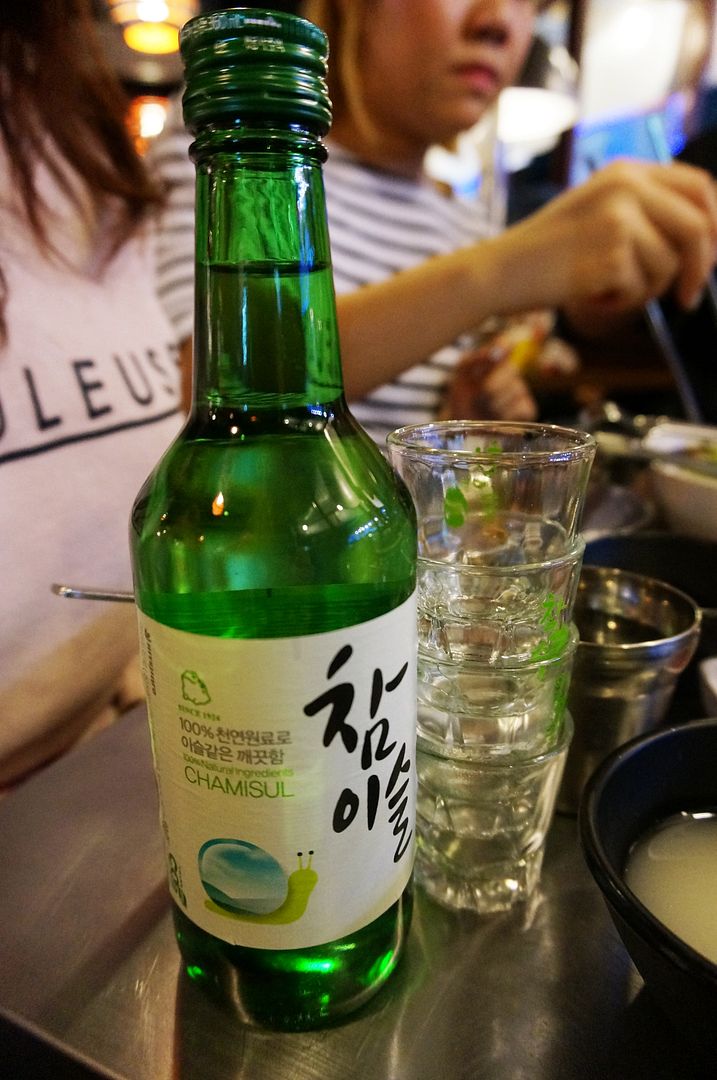 We had soju as well, hehe.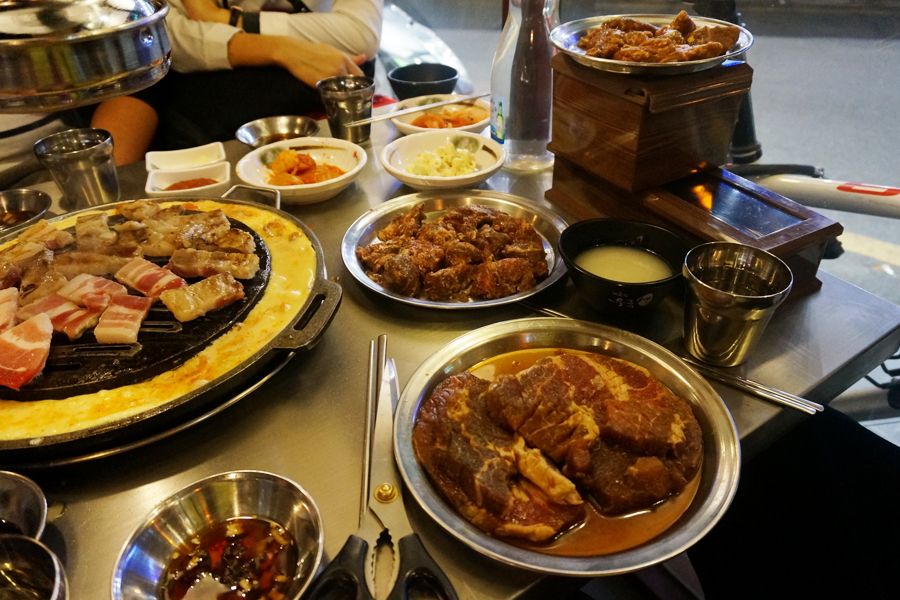 Meat galore! My family are carnivores through and through.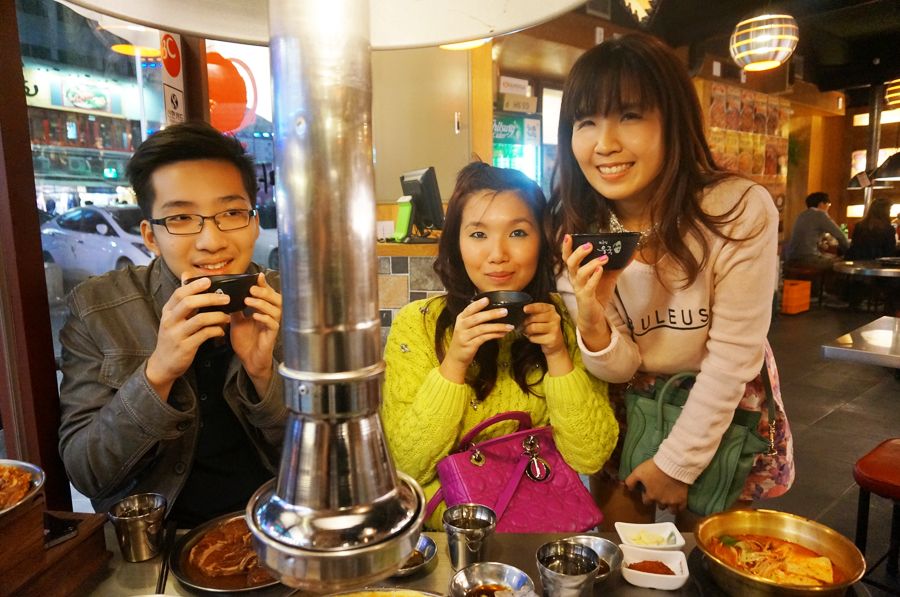 Cheers to another great day in Seoul!
I get quite a lot of inquiries about visiting Seoul, so hopefully my Seoul blog entries (you can search for Seoul on my blog) can help you girls! Also, if you have any questions, just drop it in the comment box, and maybe I will compile all the questions and do up a blogpost. :)
Day 4 coming up soon!