Oooh, just remembered that I still have some Save the Date photos that I haven't posted up!
This is actually my favorite photo of the day!
Would have loved to use it as the cover photo for our Save the Date event on FB, but alas, the boy preferred that other one that I posted
here
before. Since he rarely had any preferences for anything wedding-related, I let him win one time la, hahaha.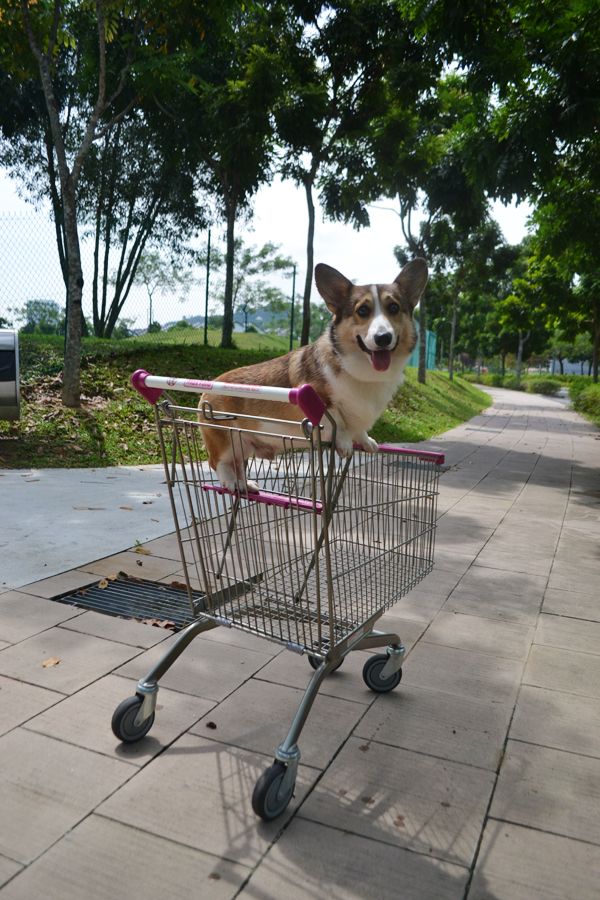 Behind the scenes: corgi bullying wtf. Found a random shopping trolley in the park, so we had some fun with it, haha.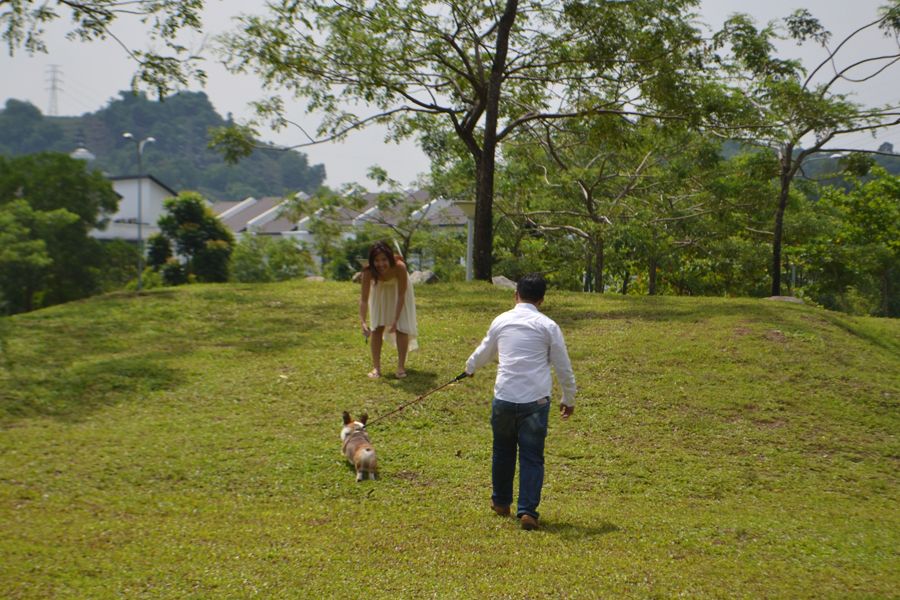 Family silhouettes. :D
Asian corgi LOL.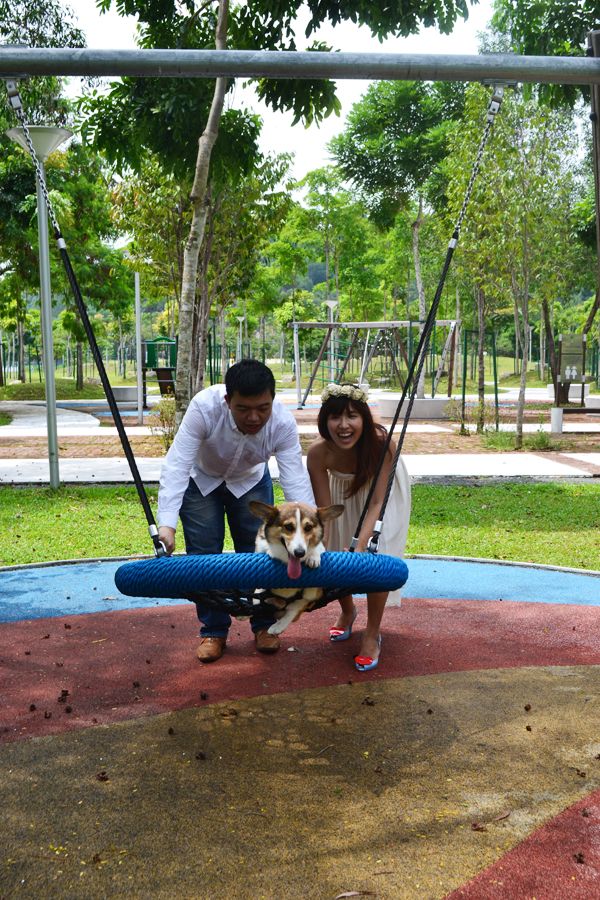 Corgi-bullying, part 2.
On a wedding-related note, our wedding ceremony was featured on
The Wedding Notebook
! :)