It was the most random and impulsive decision.
While driving on Saturday, I glanced down at my hair during the slow-moving traffic, and just felt so disgusted and frustrated at the yellow dry strands (it didn't help that I was having a bad hair day. But then again, I seemed to be having bad hair week/ month for awhile already...).
Suddenly I thought of the long bobs that I have been admiring on Instagram recently. It seems like everyone has been chopping off their hair for a blunt bob nowadays. Lauren Conrad, Taylor Swift, Lily Collins, Emma Stone...
I WANT TO CHOP OFF MY HAIR TOO!
In the traffic jam, I messaged
Yen Lim
, one of my most trusted hairstylist friend, and sent her this photo....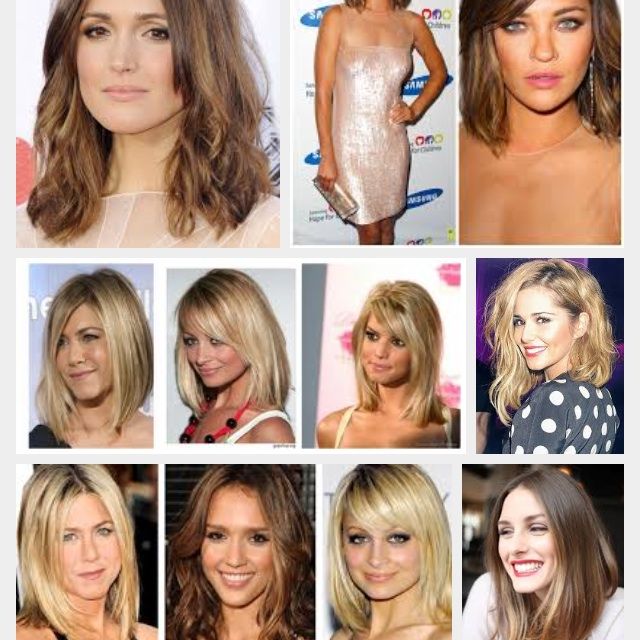 .... and asked her: "
Can I carry off a long bob?
"
She replied: "
YES
!"
And I proceeded to make an appointment for Monday (i.e. yesterday).
I was quite excited about the prospect of having a hair makeover, though I am scared shit of how a long bob will look on my round face (and big head T_T). After all, my nickname in office last time was Chupa Chups WTF.
But then it hit me that we have our wedding reception next year! :O :O :O I DO want long hair for that... We still don't have a wedding date yet (that's another story for another day...), but there's a chance it will be in July-- which leaves me with about 7 months.
Furiously googled how fast can hair grow, and the answer is-- about 3 inches in 6 months! That's not a lot. T__T Also posted a vote on my
Dayre
, and the votes were half-half-- some of you said absolutely NO, whereas some of you said that I can always rely on hair extensions, haha.
Anyway, I went ahead with a hair cut!!!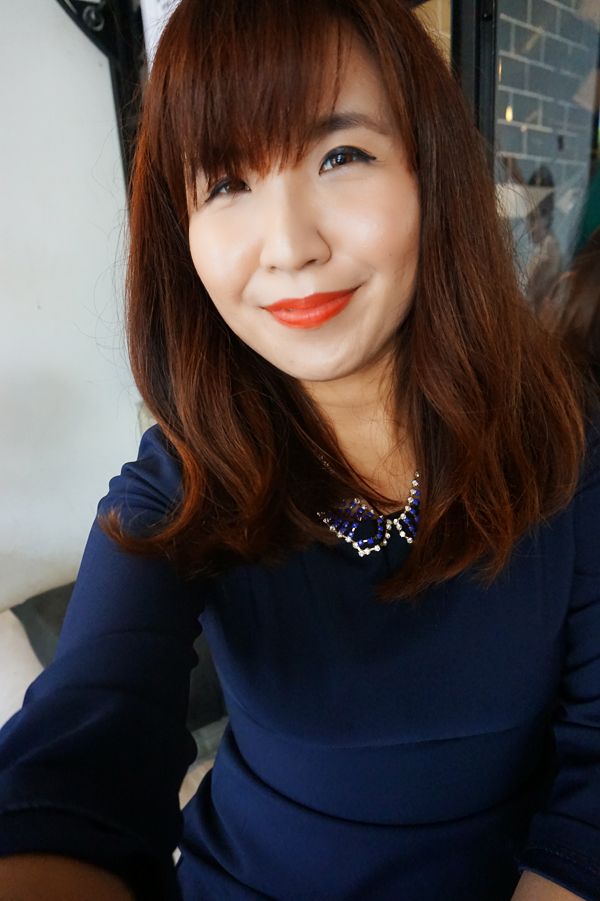 Tada, new hair!
I didn't go for as short as I intended-- I still hope to wear my hair long on my wedding (without hair extensions). But I still went shorter than I *should*! :P Probably took off 7-8 inches at least.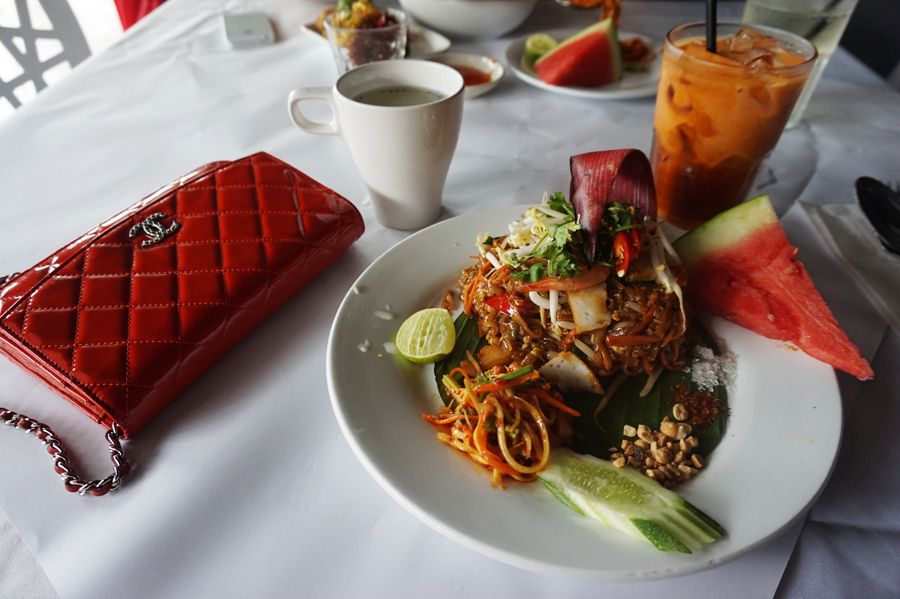 Lunch today with Teeny. A lot to catch up on since I haven't seen her properly for about 2 weeks already!
We wanted to have lunch at Lai Thai at Happy Mansion, but it was closed. Somehow I don't have fate with Lai Thai! Everytime our lunch plans at Lai Thai sure won't work out. T__T In the end, we still had Thai food at My Elephant, which was nearby.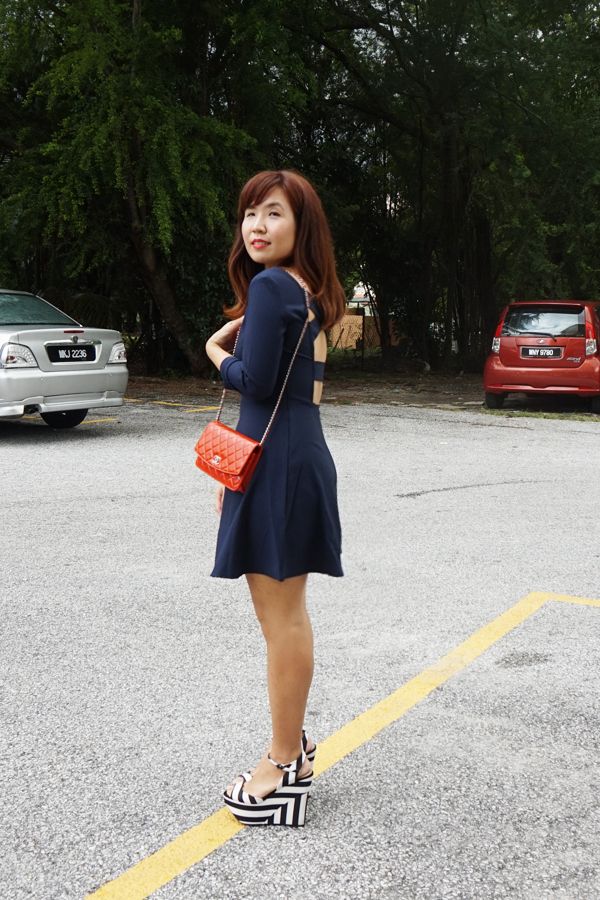 Today's outfit....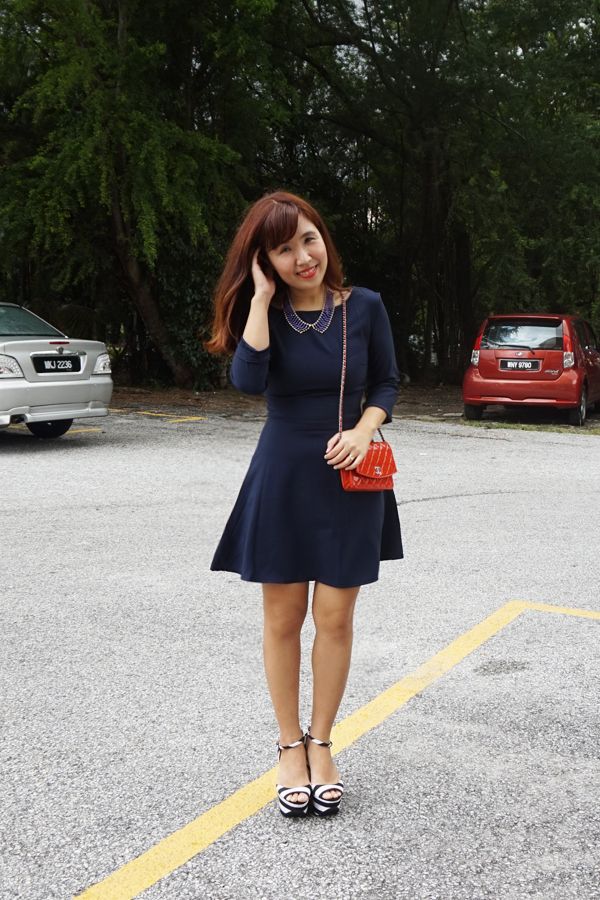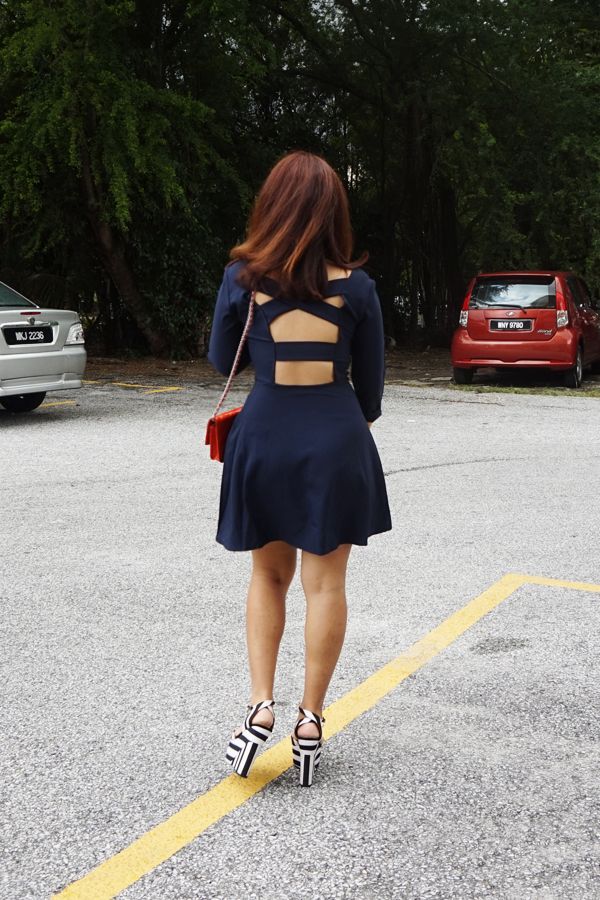 Very excited about today's outfit, because it's a dress from
AZORIAS
' new line! We are launching a new range of apparel with a slightly lower price point, and there are so many pretty items in it.
*heart*
Will announce its launch soon! :D
Ending this post with a photo with Yen, who is seriously the prettiest hairstylist ever.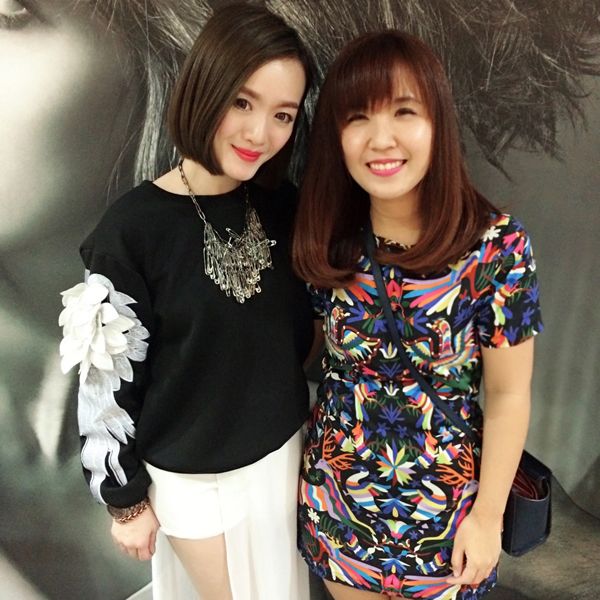 If any of you are interested to get your hair done by Yen, go to Wenawave salon:
Times Square branch:
Lot 03-77, East, 3rd Floor,
1, Jalan Imbi, Kuala Lumpur, Malaysia.
Tel: 603 2142 3002
Sunway Giza branch:
Block A, No. 10-1, (1st Flr), Jalan PJU 5/14, Kota Damansara, 47810 Petaling Jaya
Tel: 603-61408779
(by the way, this is not a sponsored post! My sisters and I have been going to Yen for 7 years already :) )