Over the weekend, I met up with Teeny for some long overdue sisterly time. Both of us have been eyeing this new cafe,
Botanica + Co.
which has kind of taken over
Instagram
by storm recently. Curiosity got the better of us, so off we went!
With an interior like this, you can't blame us for wanting to make a visit right? :P
[picture credits to Eat Drink KL]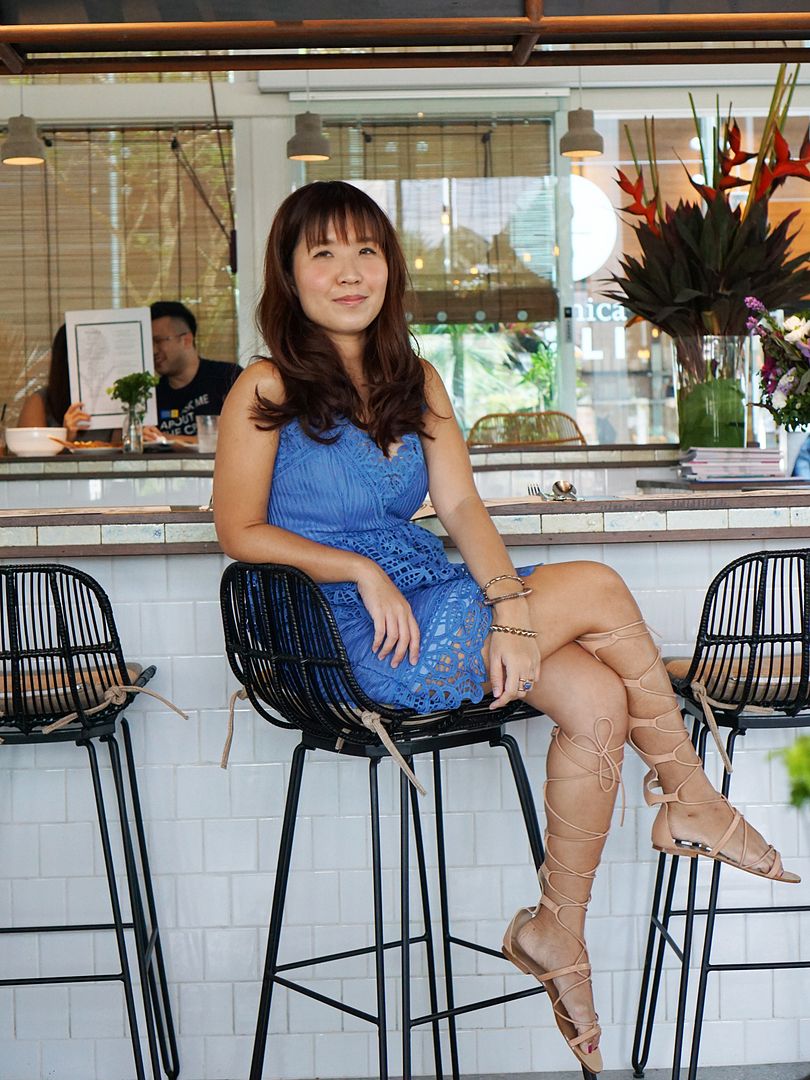 Waiting at the sexy bar area hehe.
We were initially a little worried about the crowd as I saw on IG that some people were actually turned away from the restaurant due to an overwhelming throng of patrons, so we arrived at about 2pm-- a little later after the usual lunchtime. There was only a slight wait (about 3 parties, but tables cleared fairly quickly).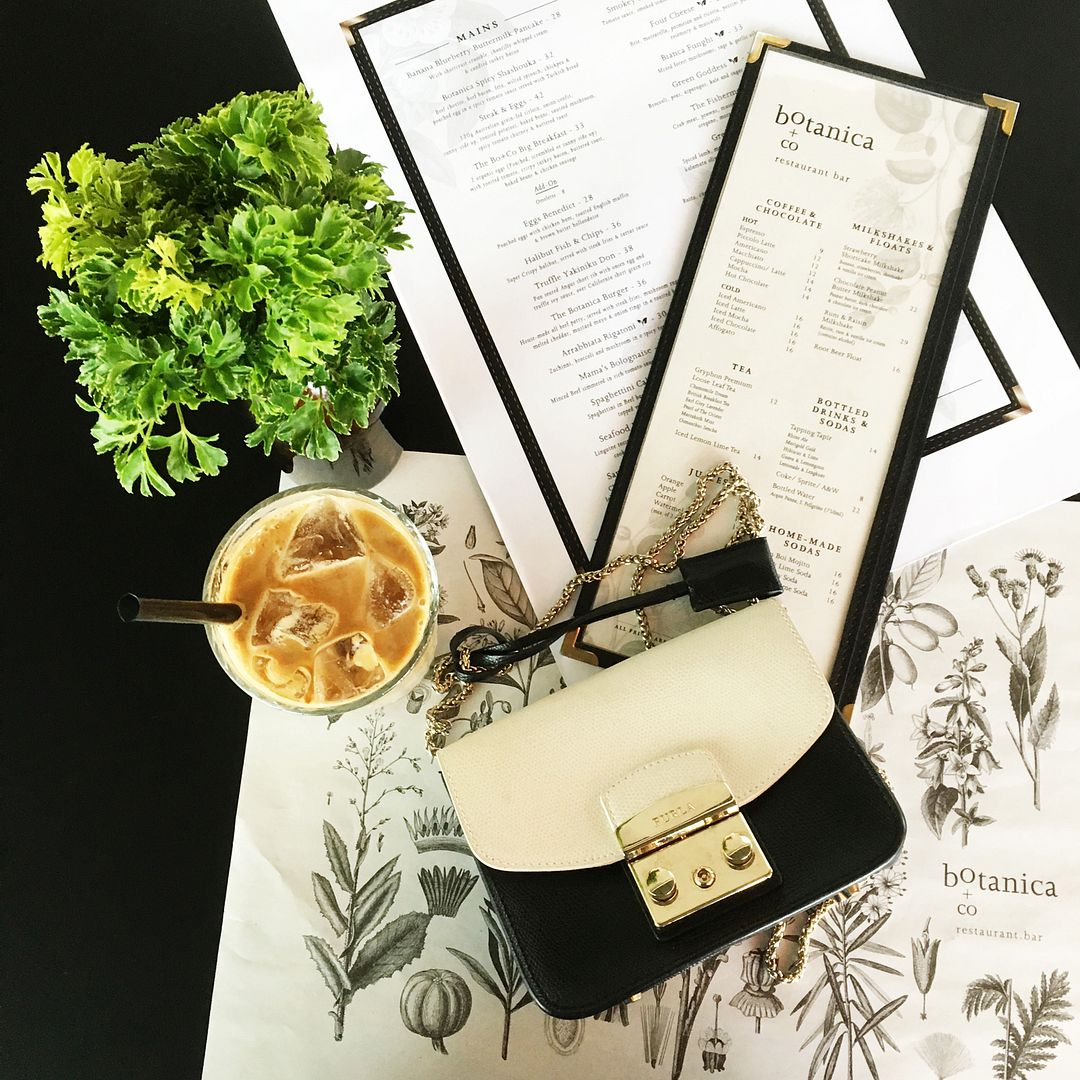 There was a good range in the menu-- from varied light bites (TRUFFLE FRIES!!) to scrumptious mains like sandwiches, burgers, brunch food, pastas, steak etc. You will be hardpressed to be NOT being able to find something you want to eat. In fact, your dilemma is more likely not knowing what to order haha.
Ceiling-to-floor windows lend plenty of sunlight into the premise-- great for photo-taking. :D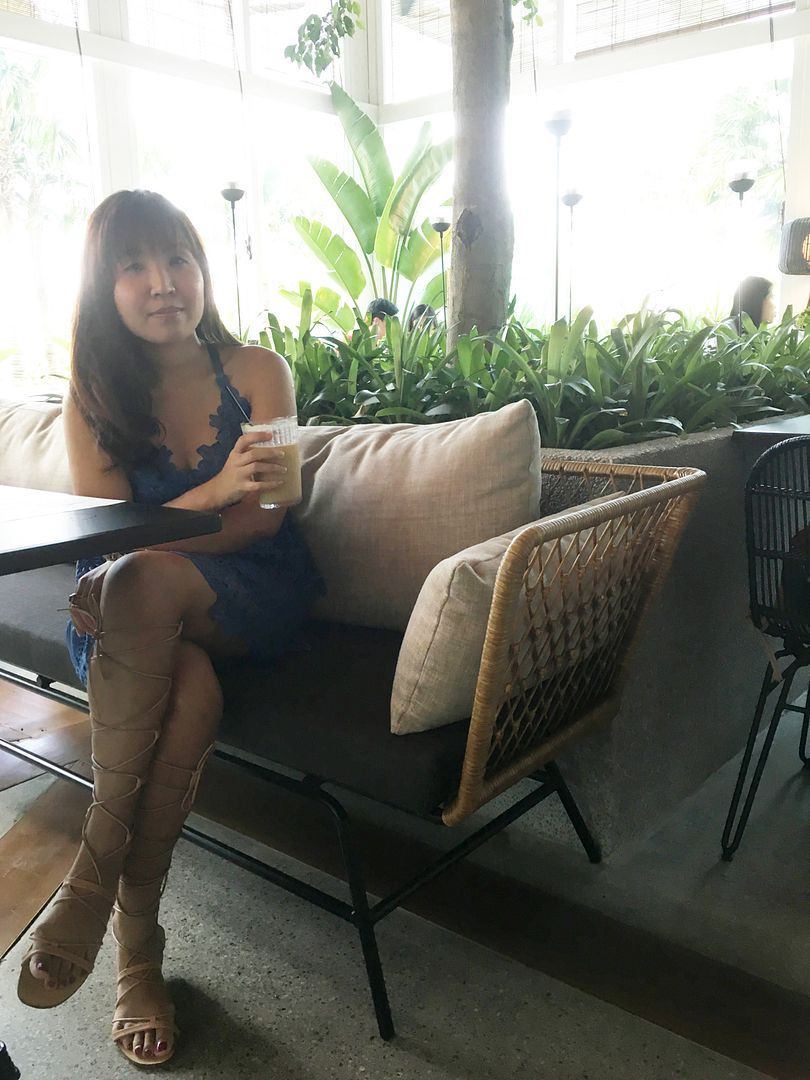 But trust me to be seated at a back-lit area FML.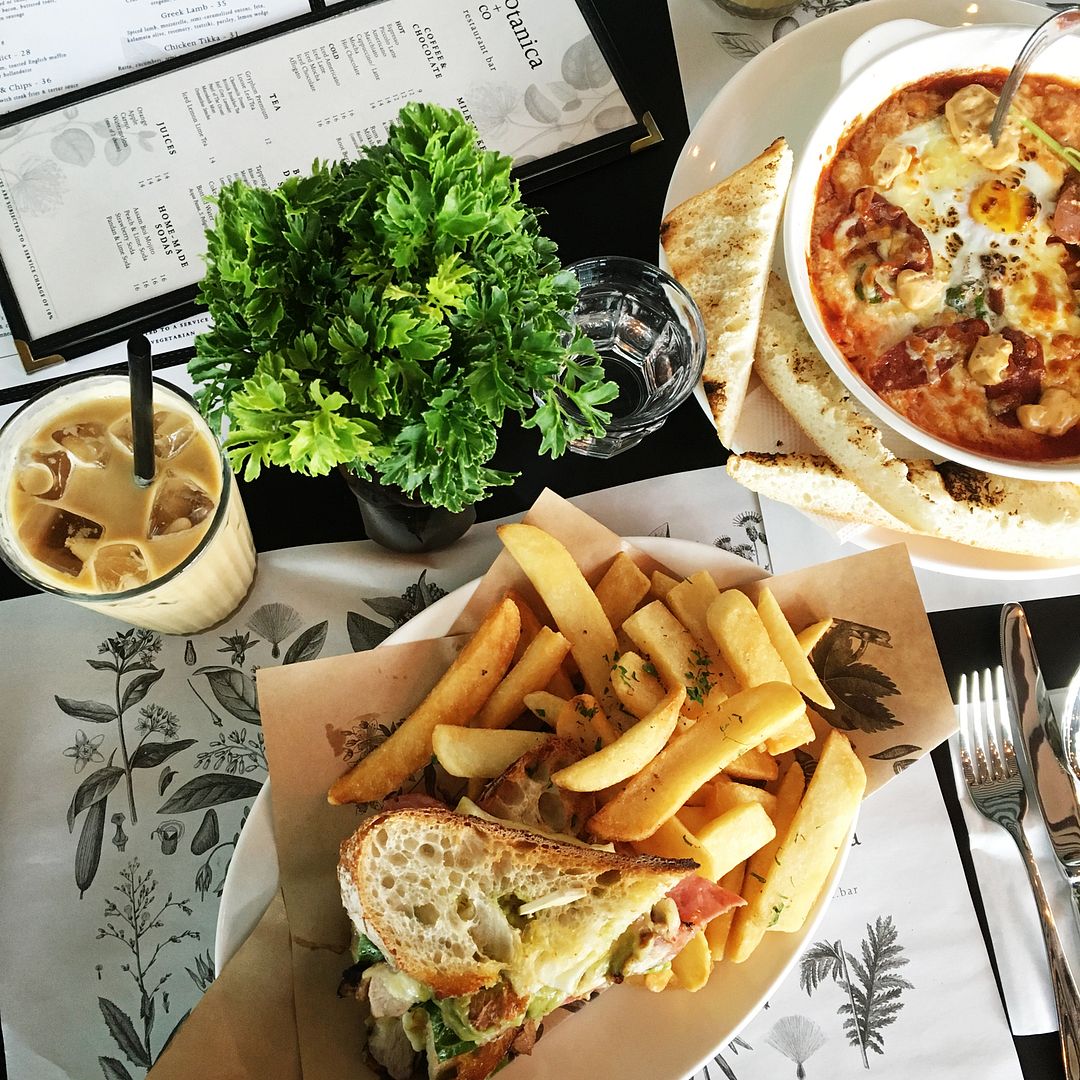 I had the Clubc Sandwich, whereas Teeny had the shakshouka. I was pleasantly surprised that the food was very good! 'Cause many Malaysian cafes have disappointed me by having a pretty facade but no facade wtf.
Later on, I would find out that the chef of Botanica + Co. headed the kitchen of the famed PS Cafe in Singapore! I have never been to PS cafe personally, but I have heard of many raving reviews of the place though. This might explain why both Teeny and I were so pleased with our meals...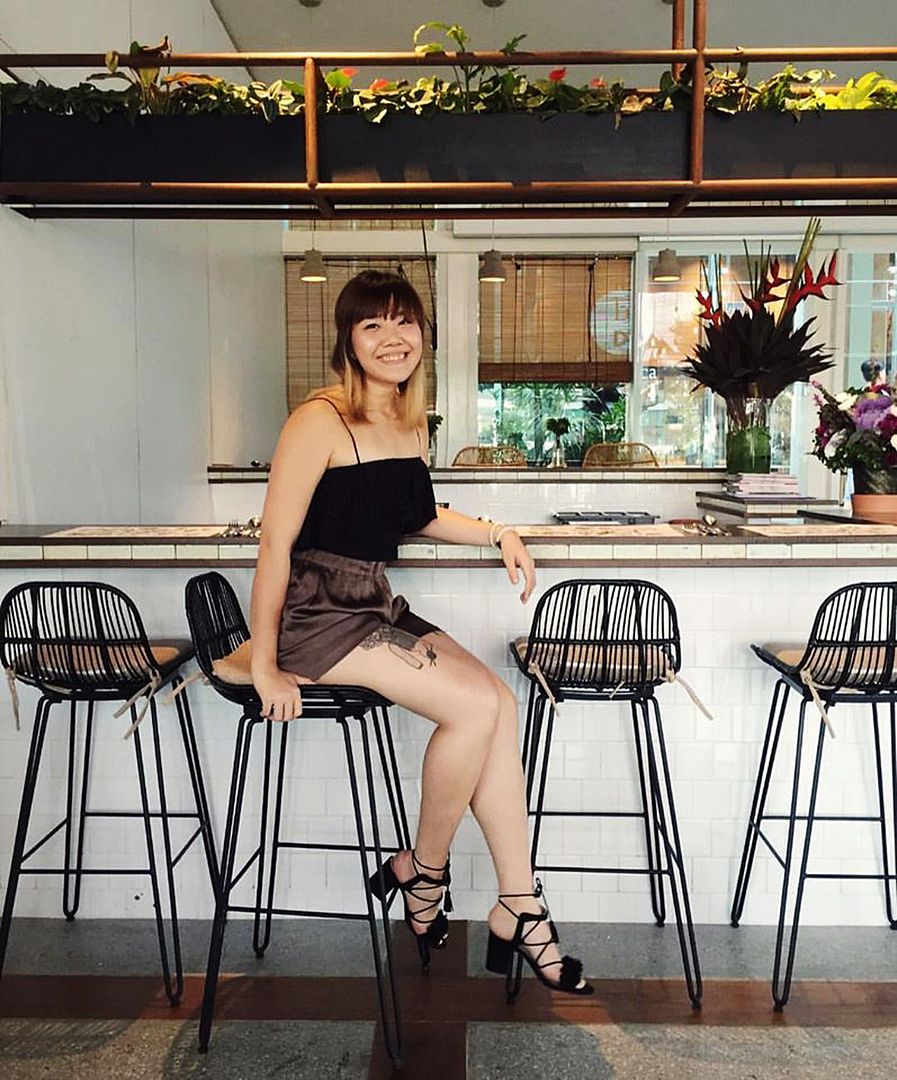 My leggy lunch partner.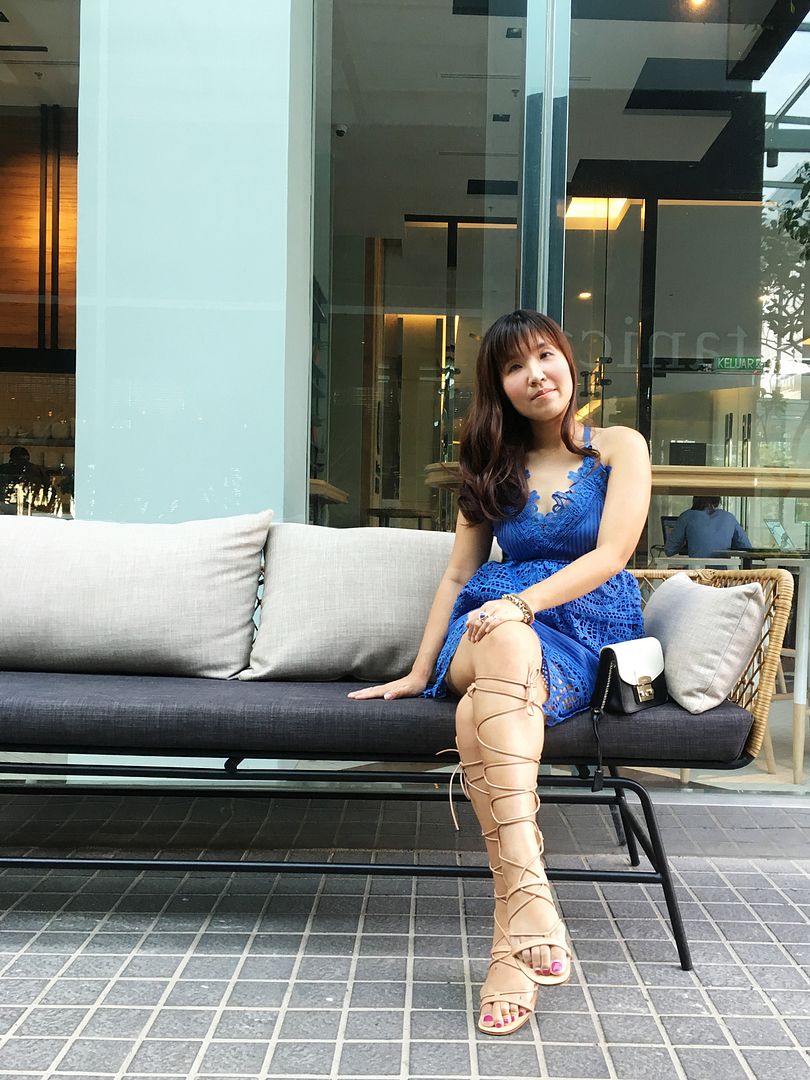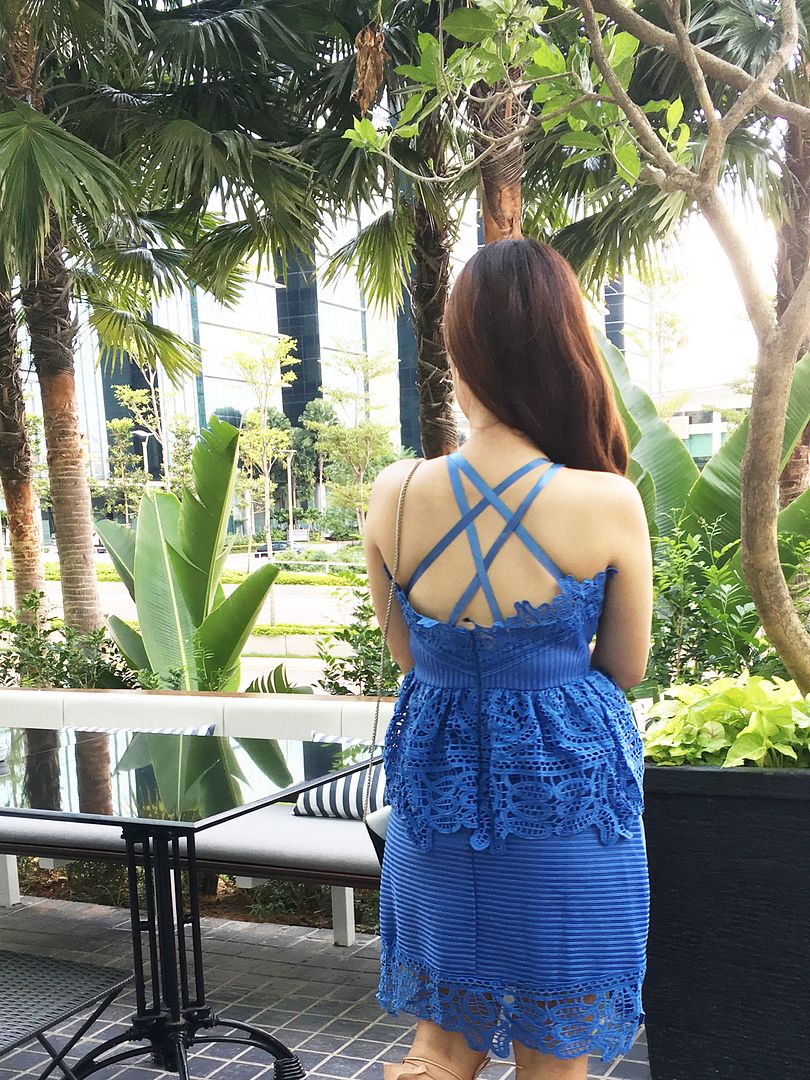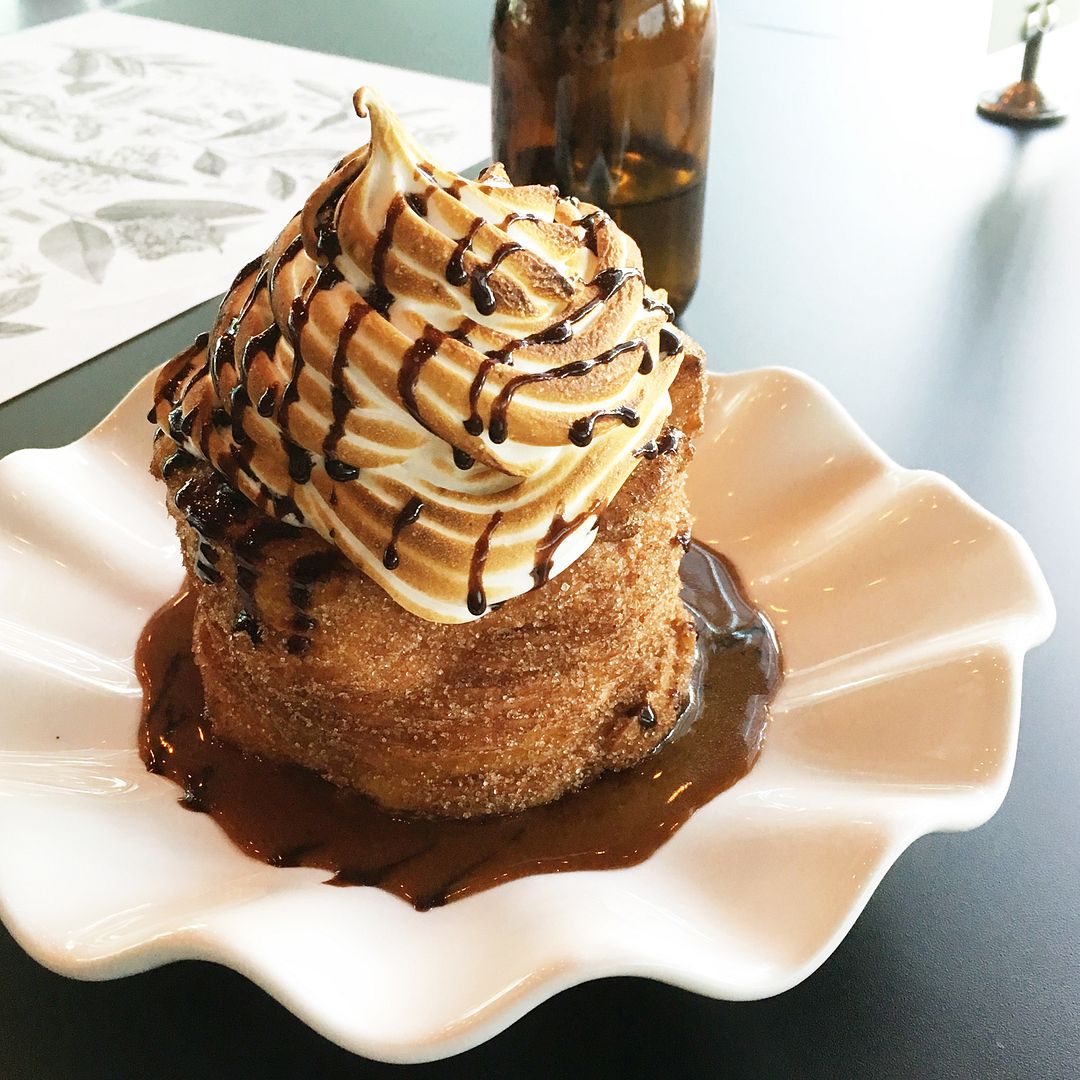 Stacked churros-- get this, stuffed with ice cream! :O :O :O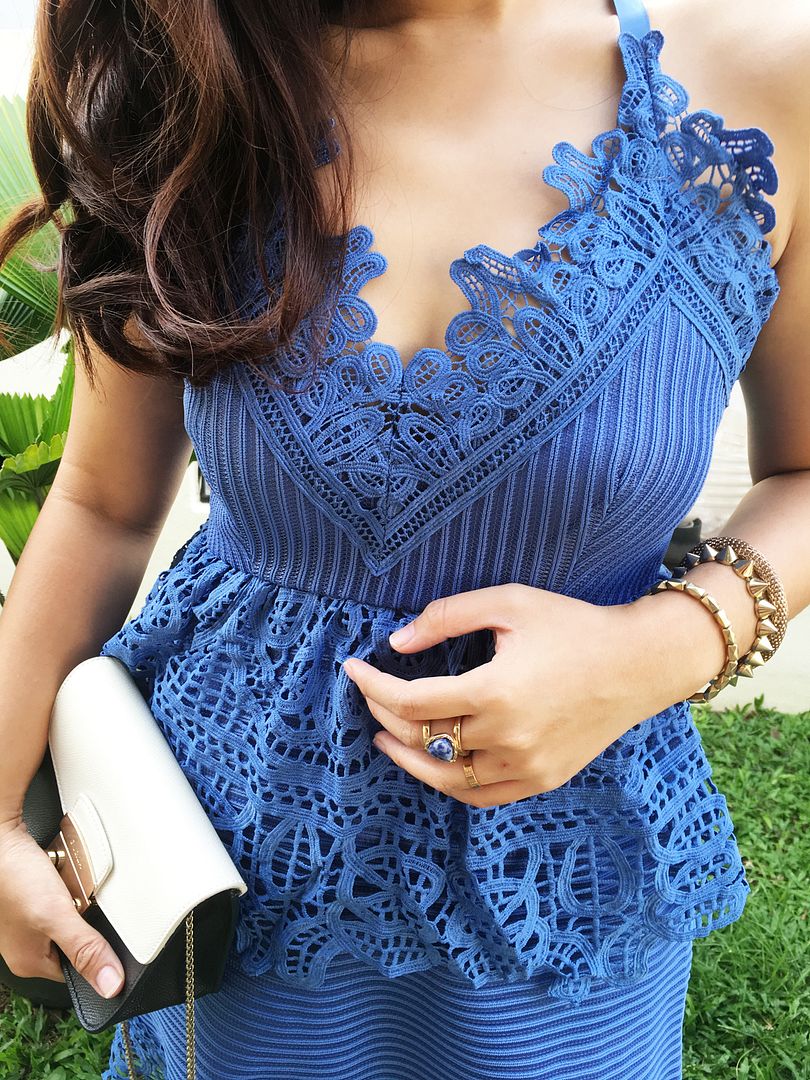 Dress: AZORIAS (Also available in White)
Bracelets: Korea/ H&M
Gladiator sandals: Zara
Bag: Furla
Overall, prices are on the high side (about RM30++ for mains, RM12-16 for coffees), but we left as satisfied customers. Looking forward to try their sister cafe,
Botanica Deli
, located just next door!