All from our first day in Barcelona-- this day really marked the start of us falling in love with this city. Without sounding like a cliched sap, everything was perfect! The weather, the people, the food, the sights, the sounds, the skies (bluest I have ever seen!), the architecture-- everything exceeded my expectations. :)
La Rambla. One of the first places we hit-- to look for a bite!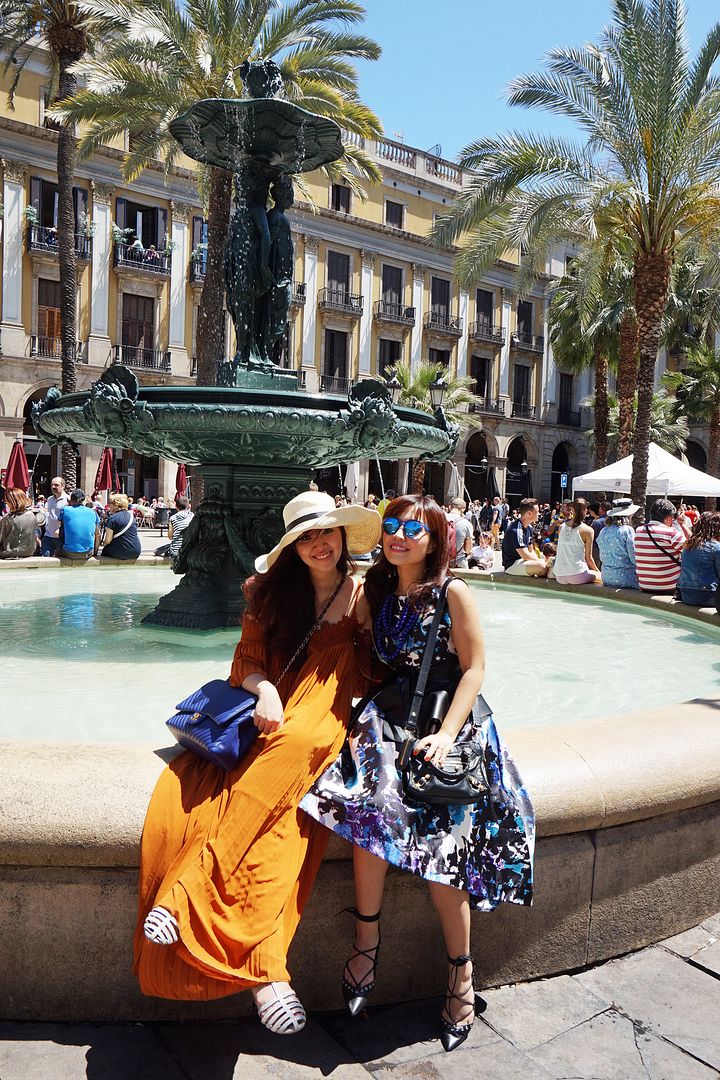 Plaça Reial. This was an unexpected find during our aimless walk. The vibrant intricate yellow buildings (and Spanish balconies) and flamboyant palm trees stole my heart instantly.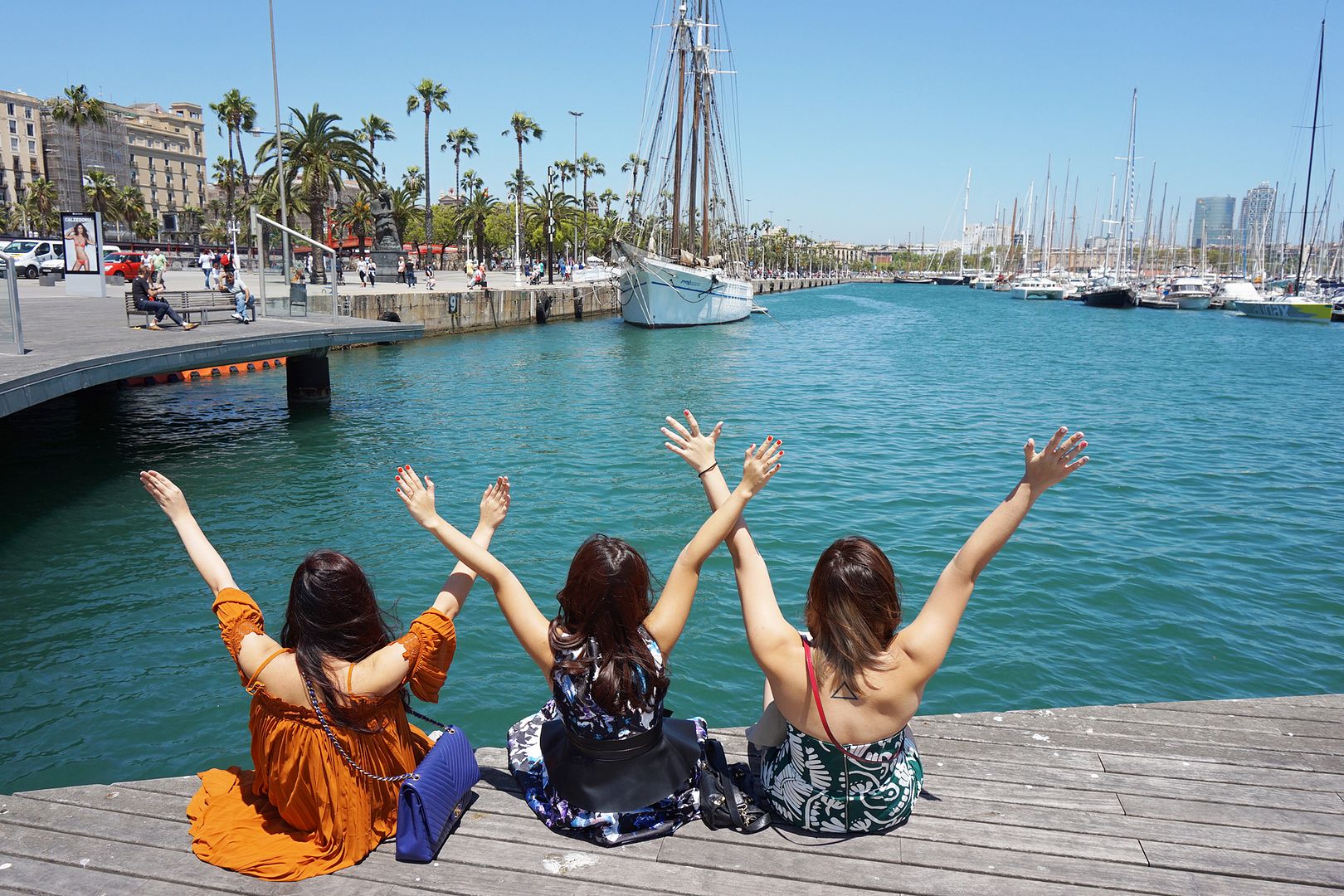 Barcelona Port. Our aimless walk led us to here! Another unexpected but VERY pleasant surprise-- I didn't expect the city to be THIS close to the sea!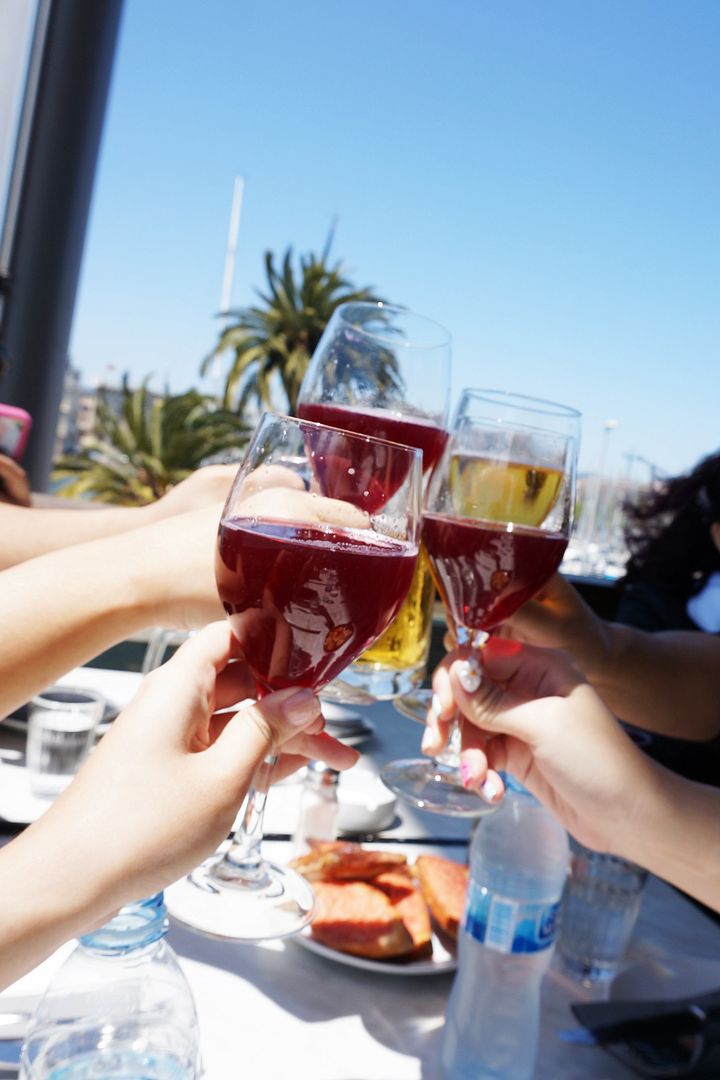 El Chipiron, Maremagnum. Finally, a proper lunch. And cheers to a reunion in such a beautiful place!
Plaça Reial. Them palm trees though.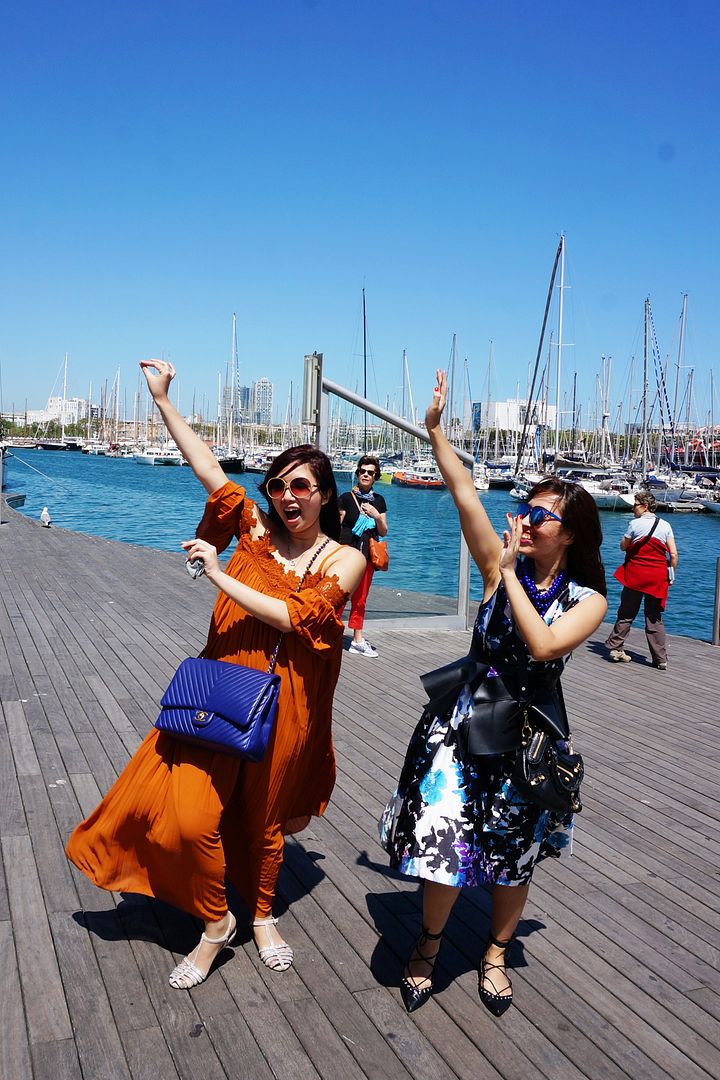 Barcelona Port.
Never pass up a chance to do the flamenco! :P
La Rambla. Spring/ summer means colorful blooms everywhere!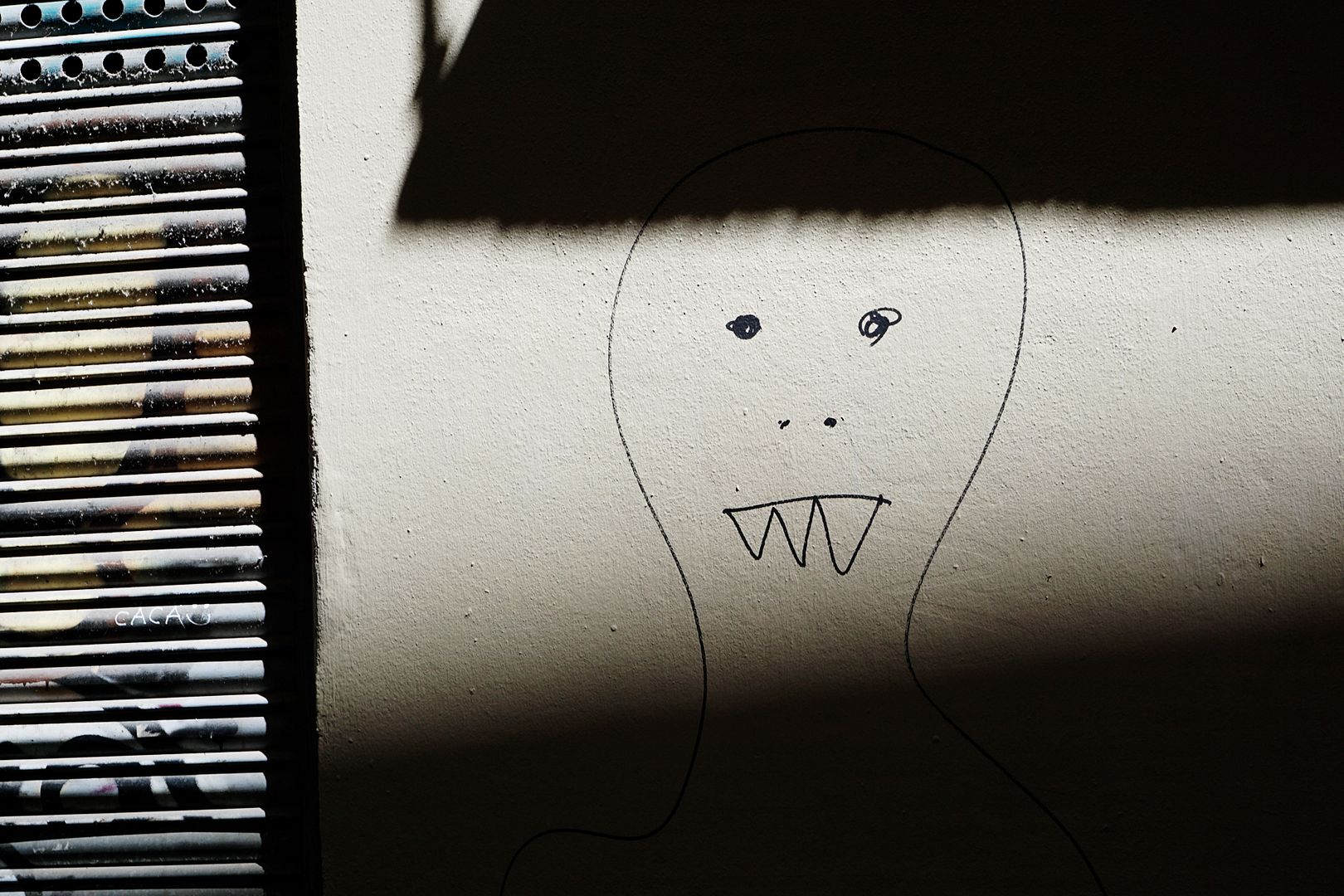 La Rambla (alley). Looks like something that comes from my skillful hands... :D
Passeig de Gracia. Also known as THE shopping street.
Near our hotel in Eixample.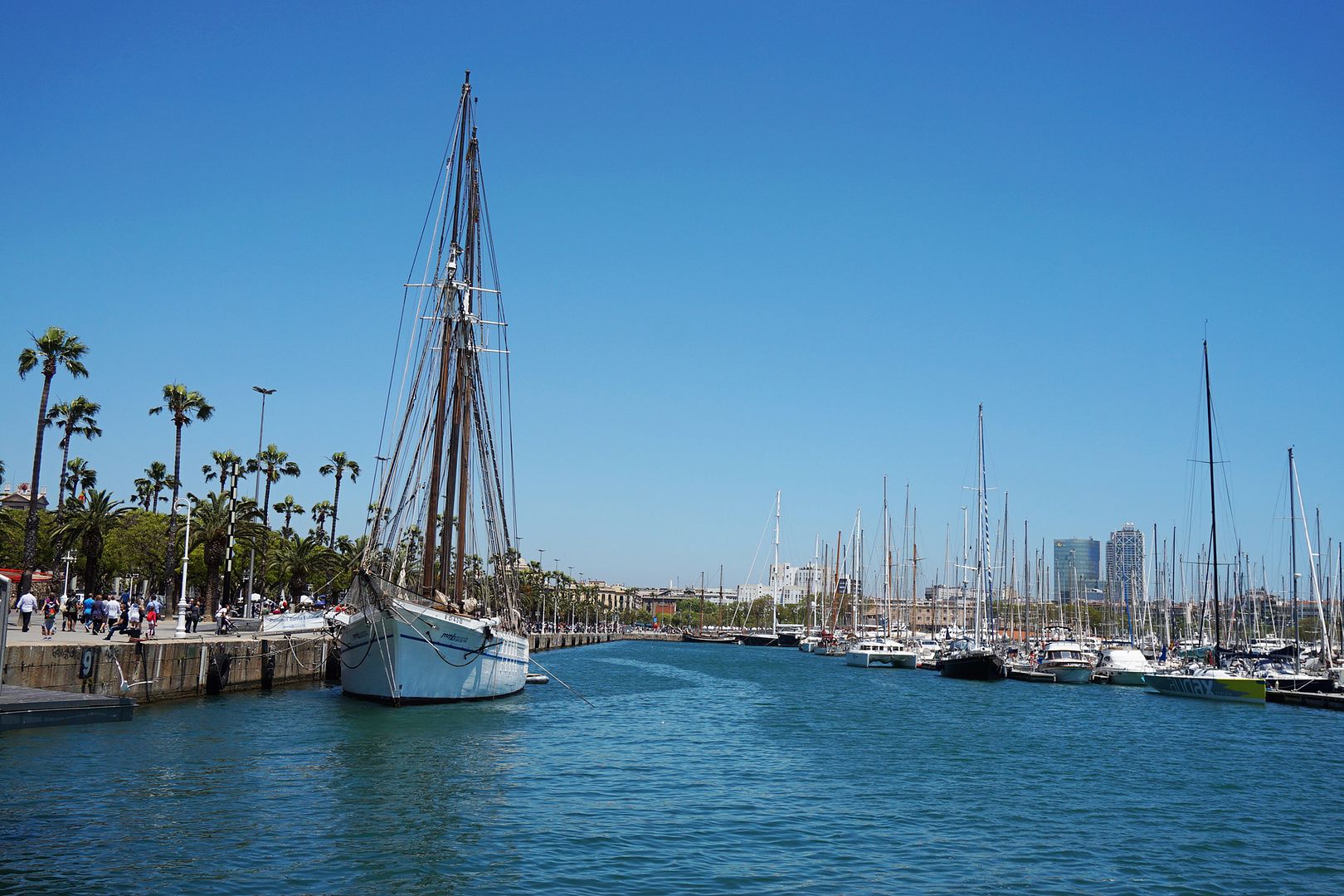 Barcelona Port. My first time seeing the Mediterranean sea... and it does not disappoint! The prettiest shade of blue/ green...
La Rambla. With my best buds!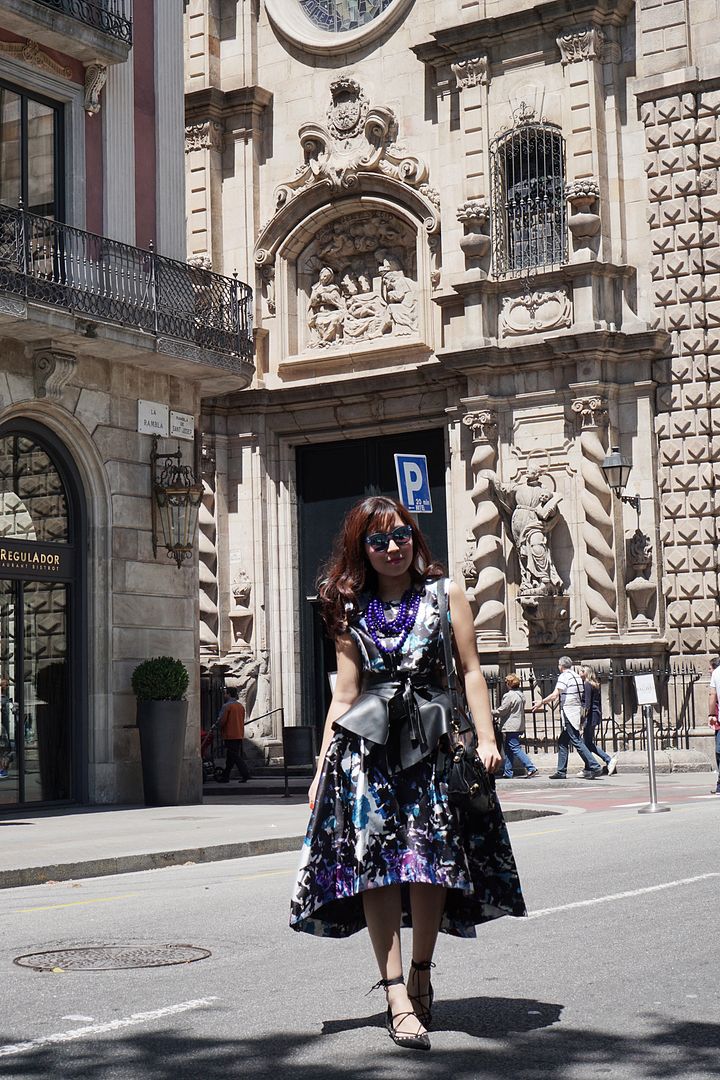 La Rambla.
Abstract print bias hem dress: AZORIAS
Leather peplum hem: Korea
Layered beaded necklace: Korea
Laced-up pumps: Zara
Bag: Balenciaga