Finally I am back again!
*shy face*
Today, I want to share my post-wedding shoot with you all; we had 3 looks so there are quite a bit of photos, hence I am going to split the photos into two parts. :) Also, I will be blogging in detail about my wedding and the planning, design, details, EVERYTHING, so stay tuned!
Why post-wedding shoot?
To be honest, I never intended to have one! We have actually scheduled some time before our Chinese wedding dinner (yep, we had a Chinese and Western one-- that is what you get from being Chinese hoho) to do a shoot with our corgi, Rocky. Alas, it was raining cats and dogs; plus we were still knackered from all the wedding shenanigans the day before. Naturally, it just made sense to postpone our shoot then. Big love to our photographer,
Jane Lee
, who accommodated us!
I was way, way, way too ambitious to decide to style the shoot myself. Imagine lugging ALL the props below in heels and a poofy gown and setting up alone. T_T Hubby was busy with the dog, whereas the photographer was busy setting up her equipment as well; so it was really all me.
*shakes head*
Also, we were really unlucky 'cause my worst nightmare came true-- it started raining barely 20 minutes into the shoot. We still persevered though, and you can definitely see raindrops in some of the photos haha. But I think the results were well-worth it!
ENJOY THE PHOTOS!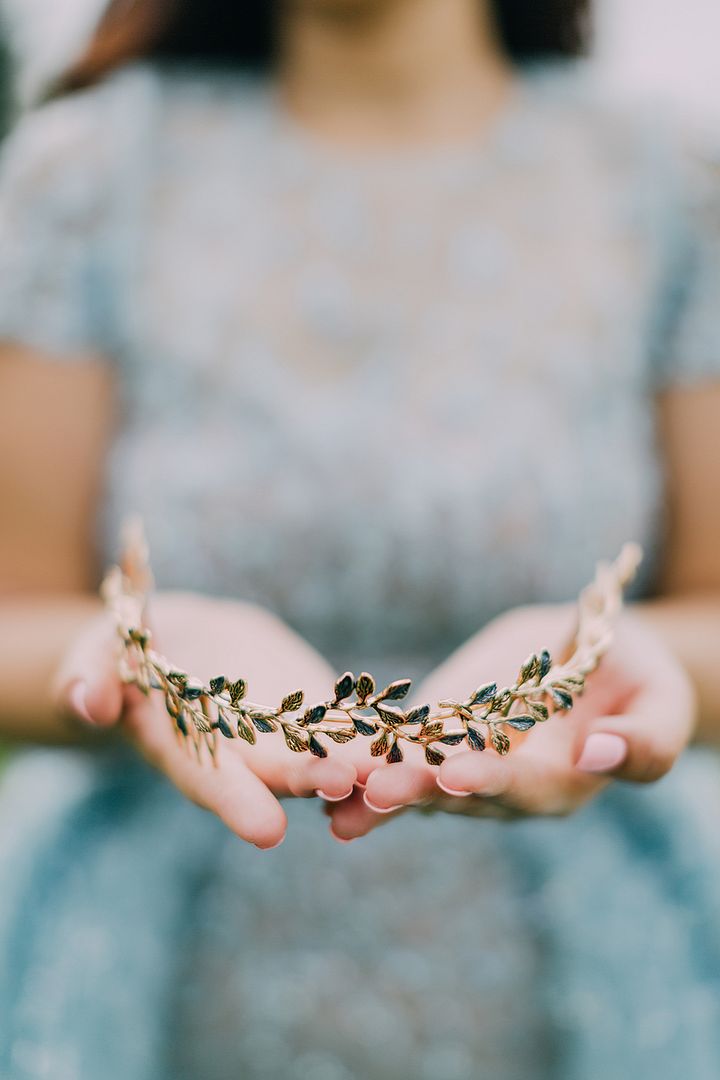 I was so ecstatic to find a vintage-esque crown with blue accents, to go with my dress! This crown is meant to be worn on the back of your head, which I love because it is more subtle and romantic I feel?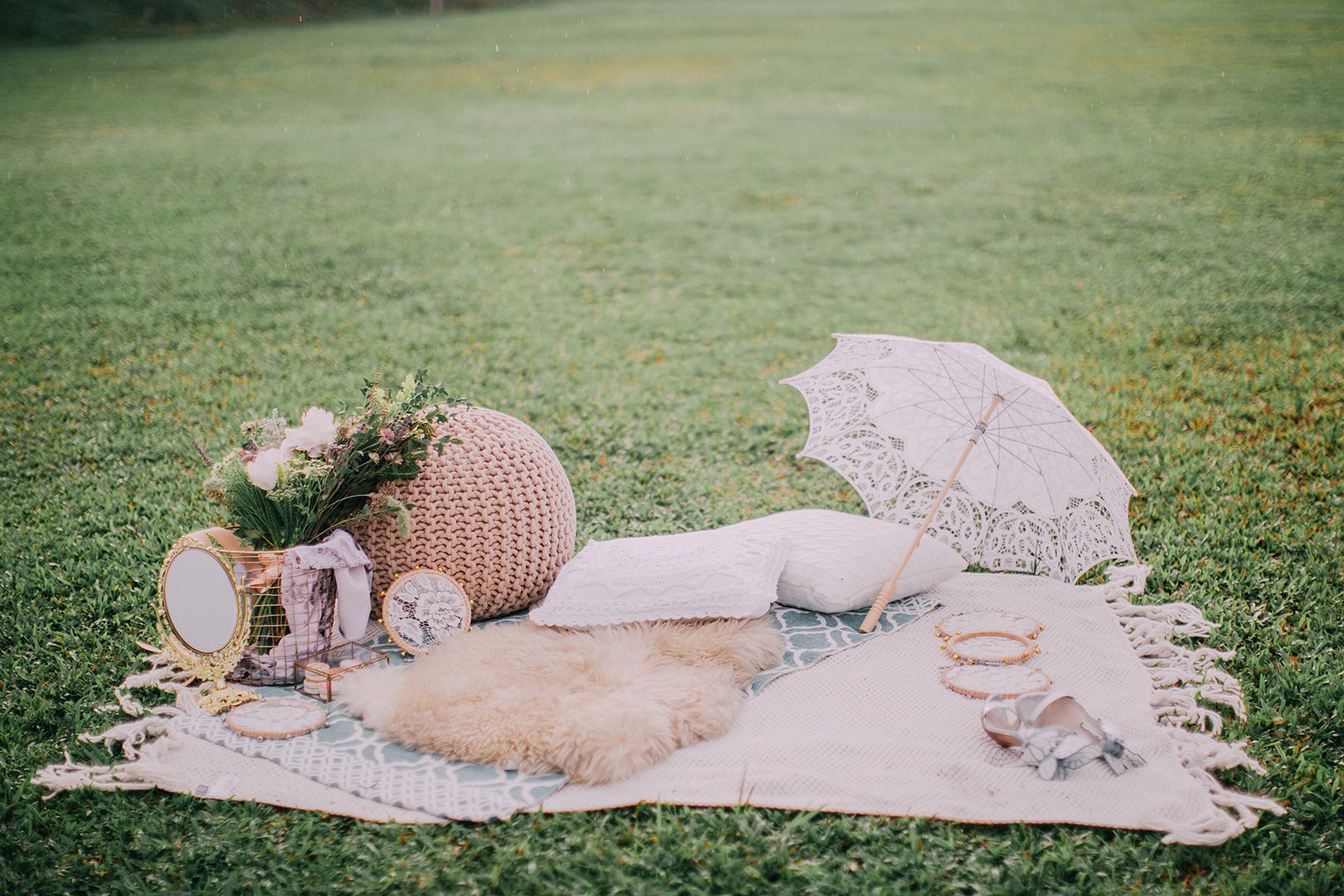 The set-up for the shoot! I was going for a soft, cozy look with slight bohemian touches.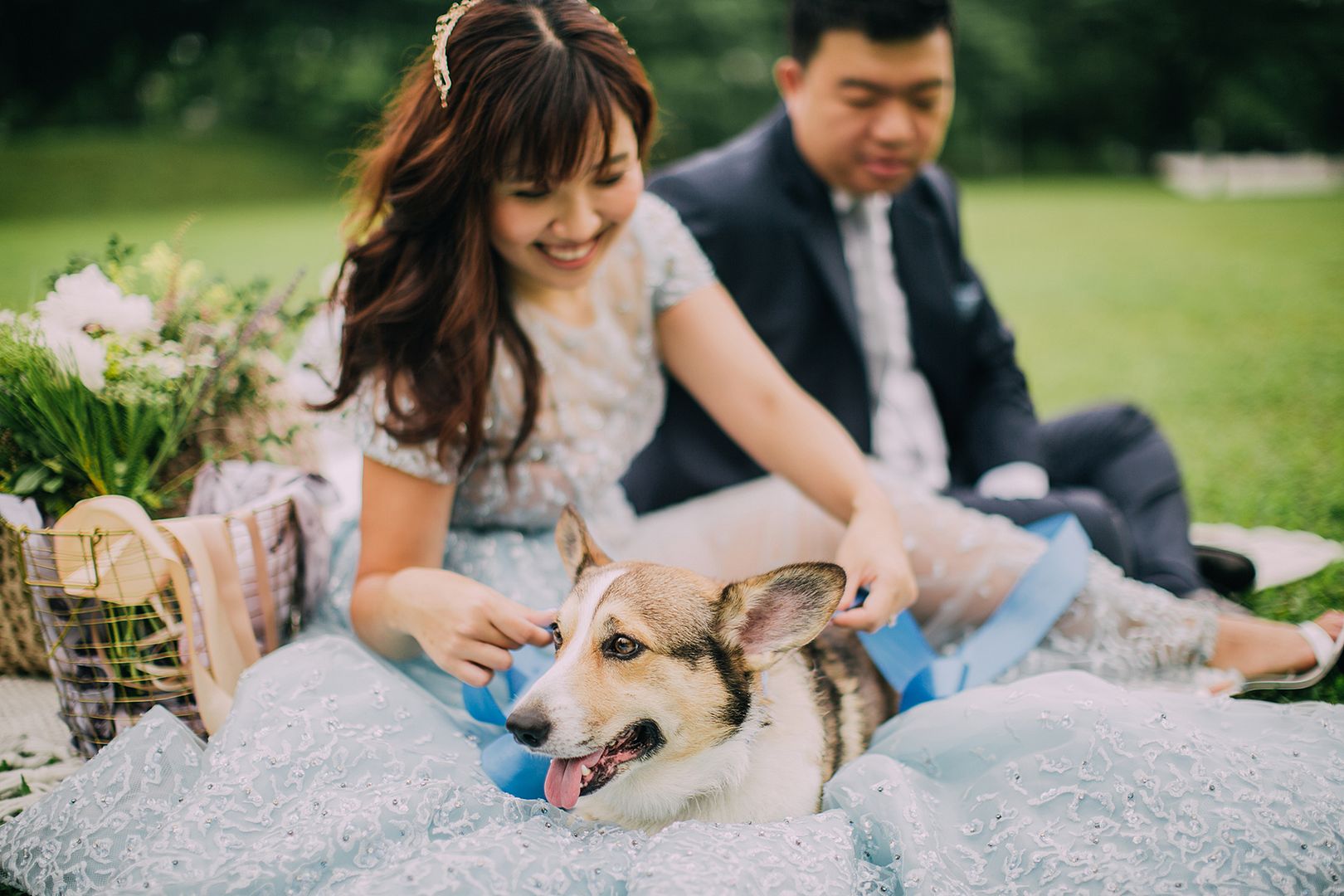 Dressing-up time-- in the midst of tying a gigantic satin bow on Rocky!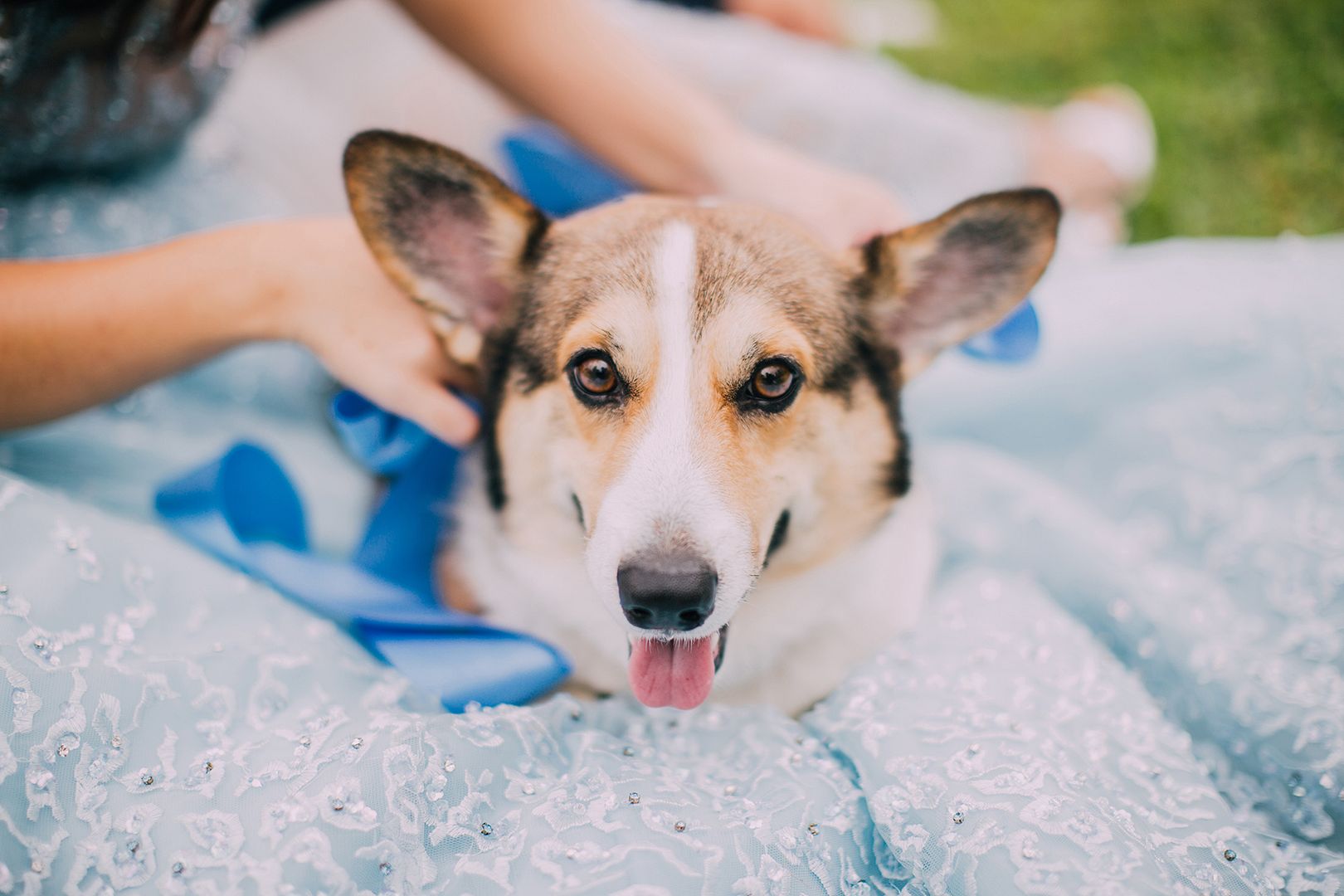 Look at this stupid dog--- halfway through the shoot he started rolling himself on my gown haha.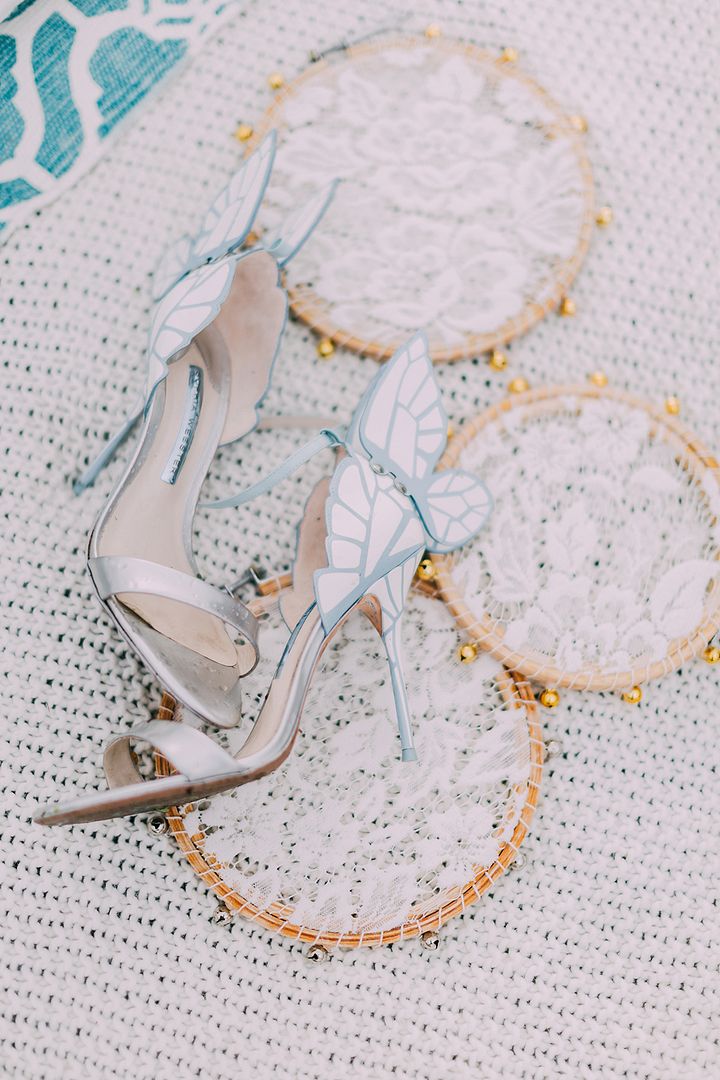 I love butterflies so I tried to incorporate it subtly into this shoot as well! These Sophia Webster heels are just perfect.... They went so well with my dress too!
Loose, rustic bouquet...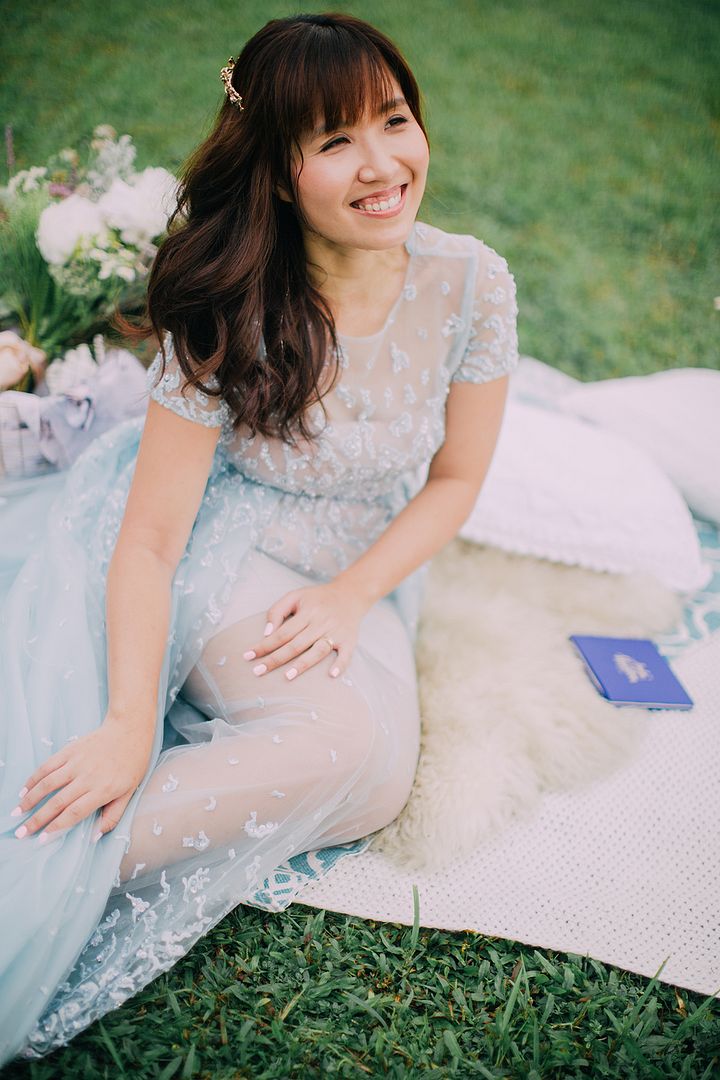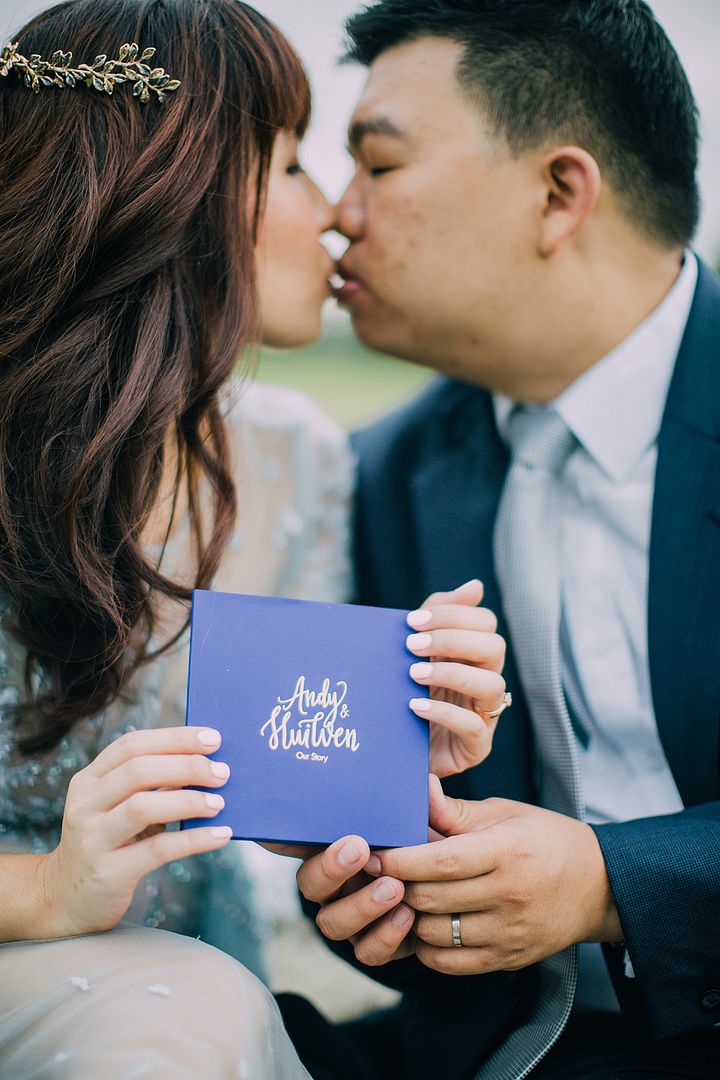 I made a hardcover storybook for our wedding! Will blog more about this soon, but naturally this has to be a prop for our shoot. :)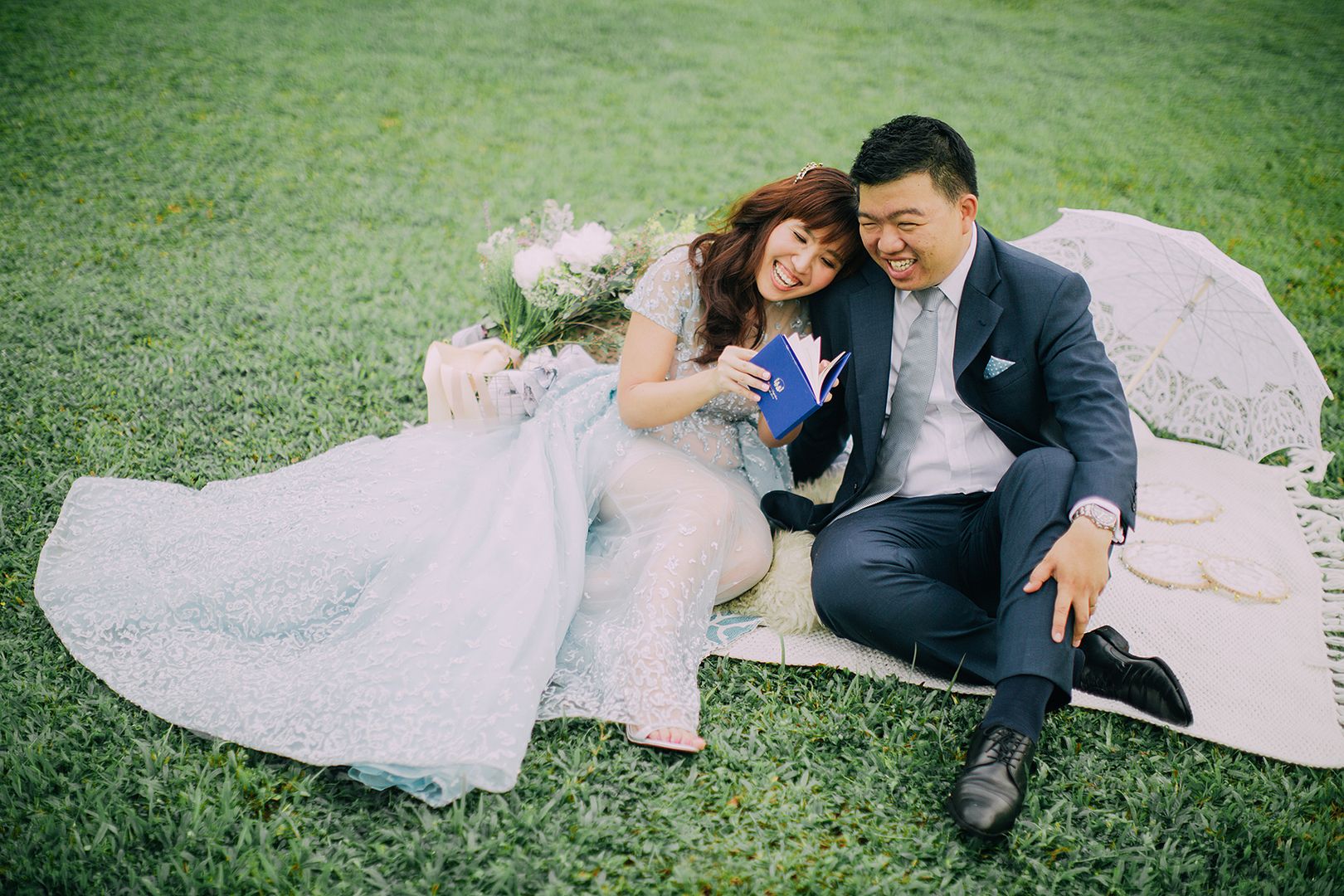 It was fun reading through it again!
One of my favorite photos haha. It's so typical of Rocky to be staring at us judgingly, begrudging that he is missing out on the action (for example, when we eat at the dining table, snuggling while watching TV etc.).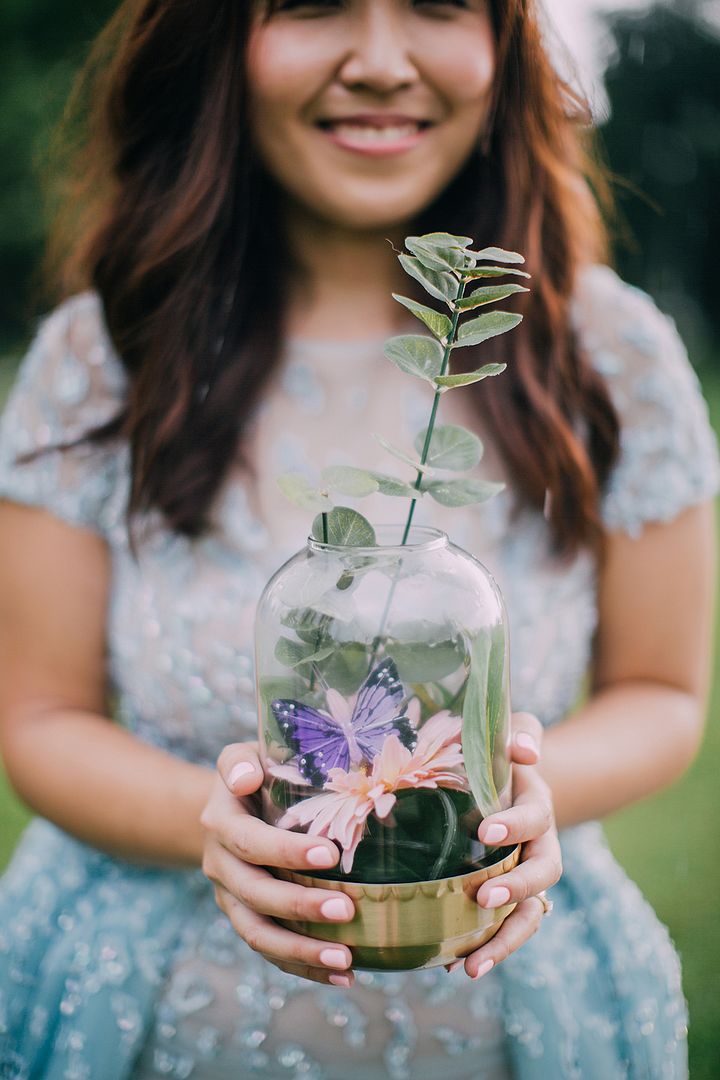 Remember I said there are subtle butterfly accents here and there? I made this terrarium with a butterfly in it. :)
This next series of photos seriously crack me up: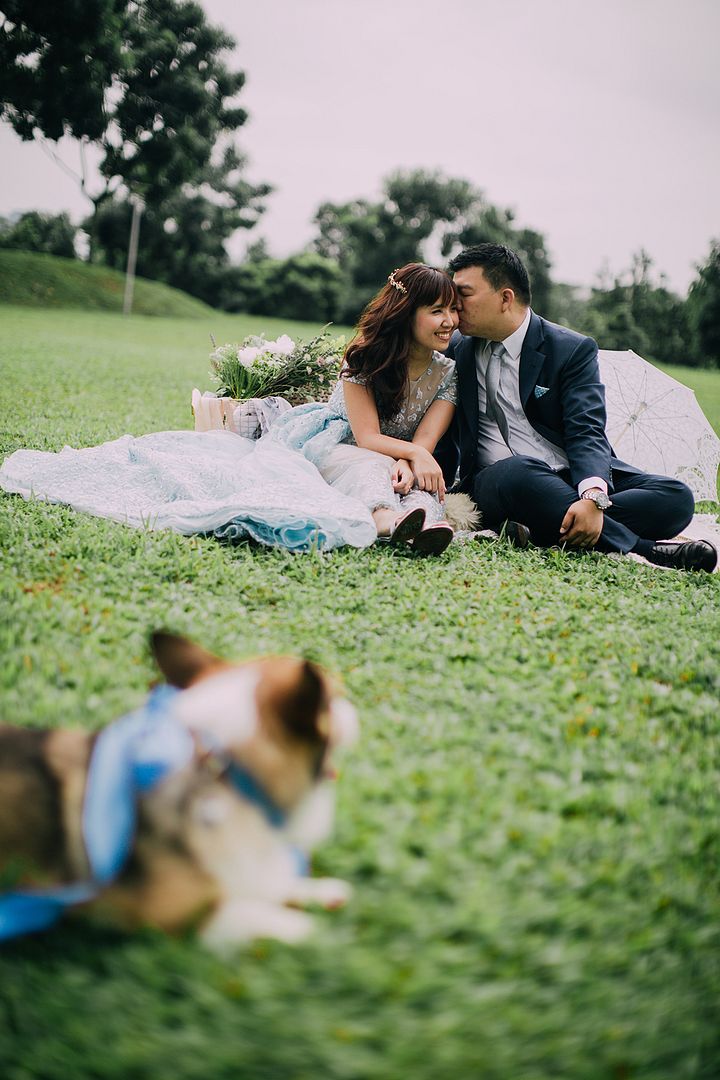 Rocky just realizing that we are being chummy without him.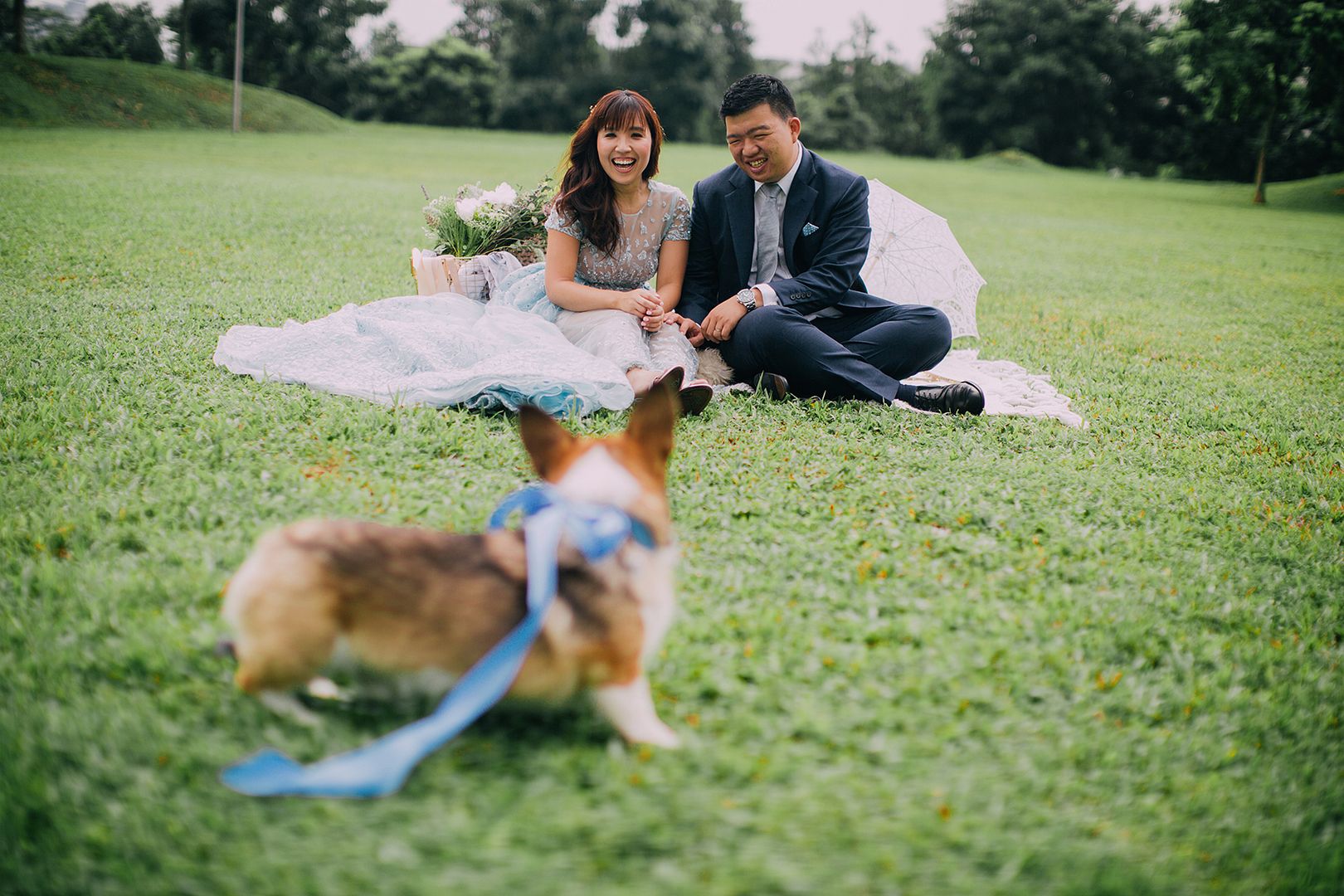 "No way I am missing out!"
"Wait for me, y'guys!"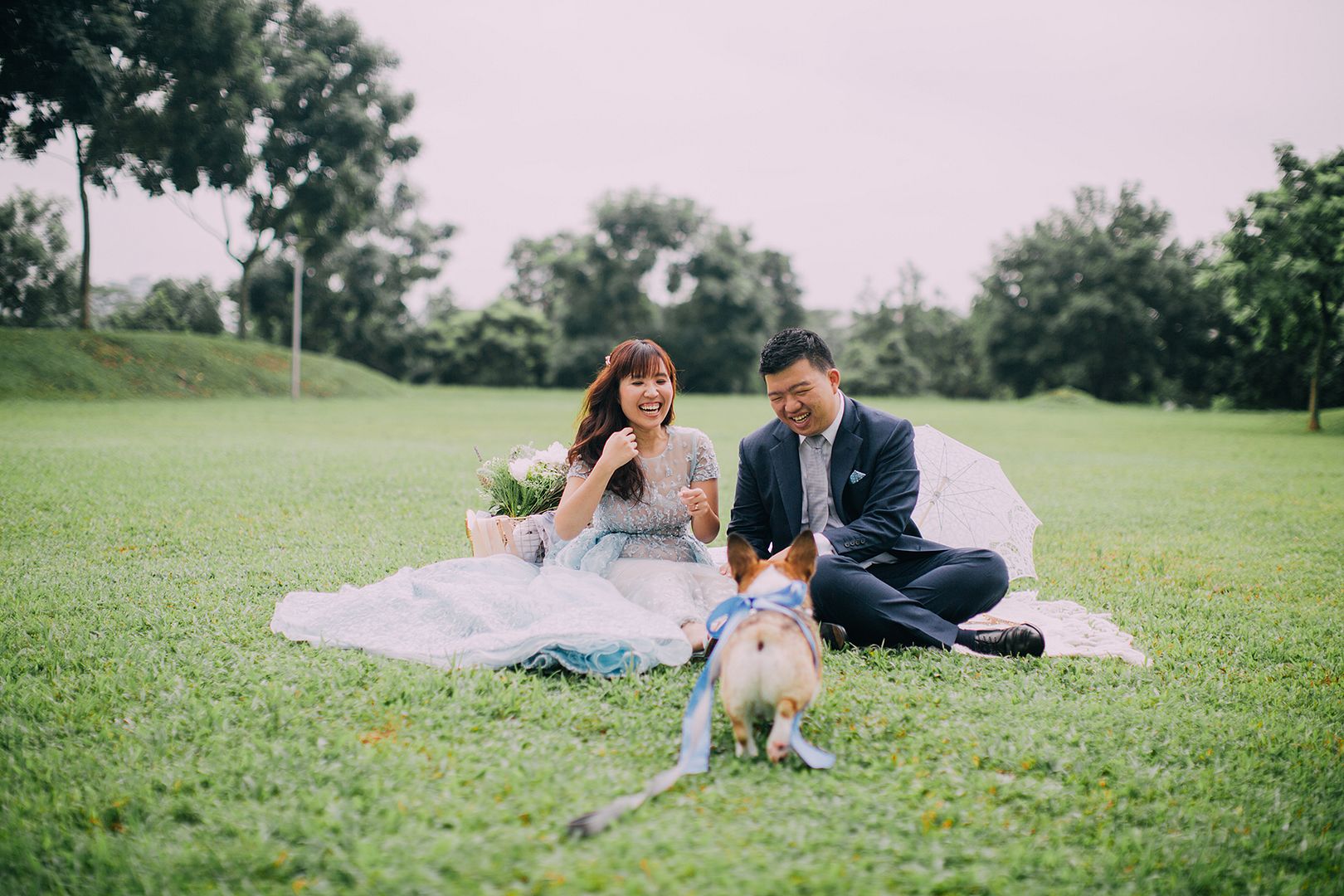 "Almost there..."
"Yay, reunited!"
HAHAHAHA.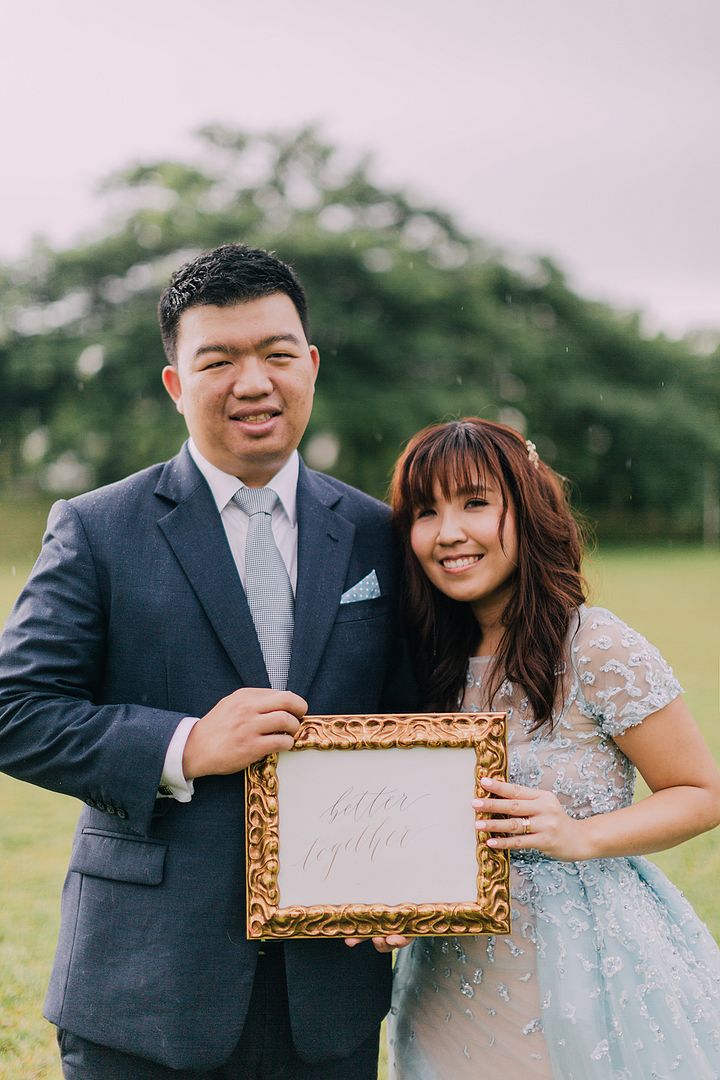 "Better Together" is the theme of our wedding ceremony and dinner. I will blog more on this, but since this quote is really meaningful to us, I got it calligraphed and it is now displayed in our home as a reminder. :)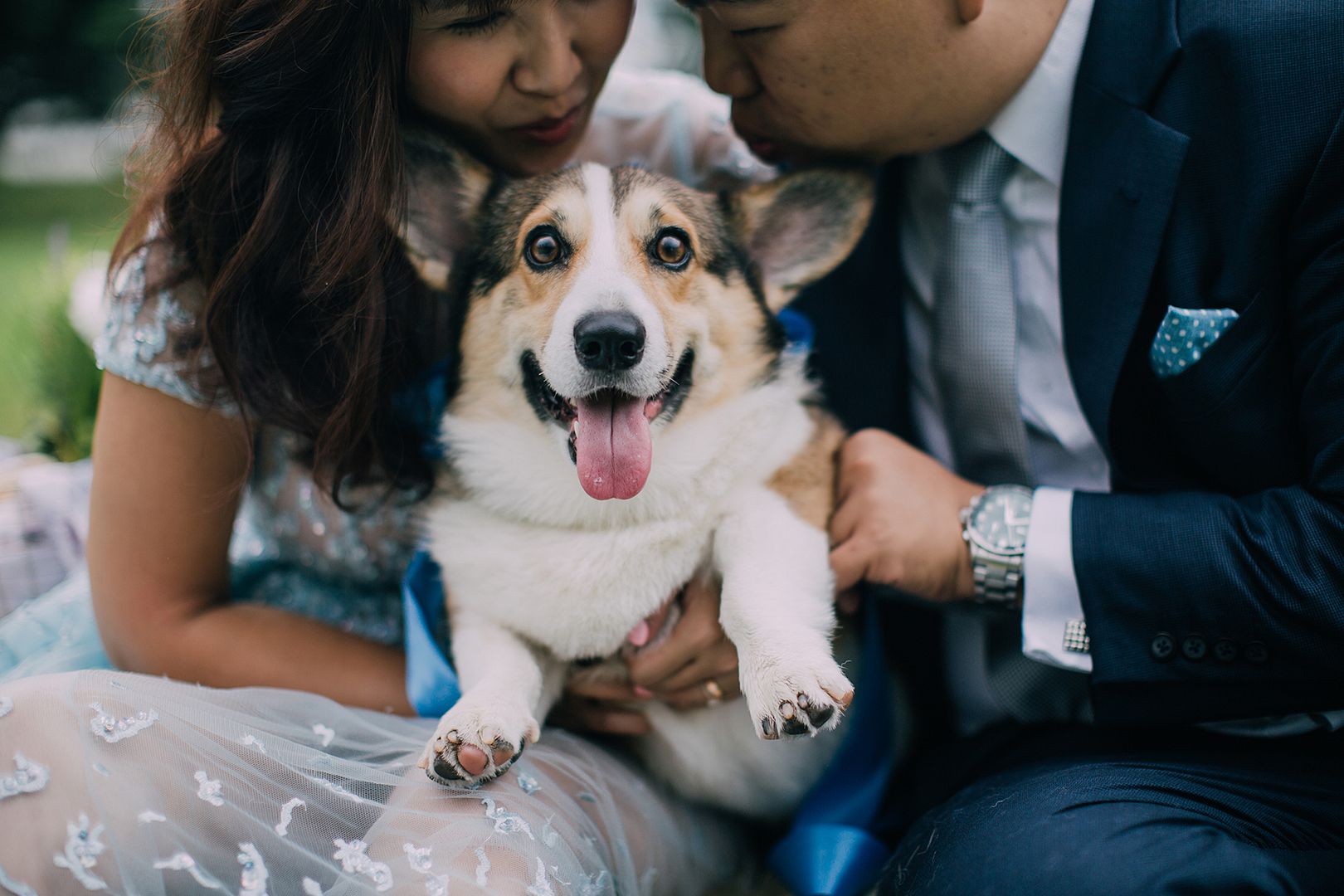 Not ready for a double-whammy kiss!
A close-up of the set-up! I handmade the tambourines-- they were props/ decor for my wedding. :)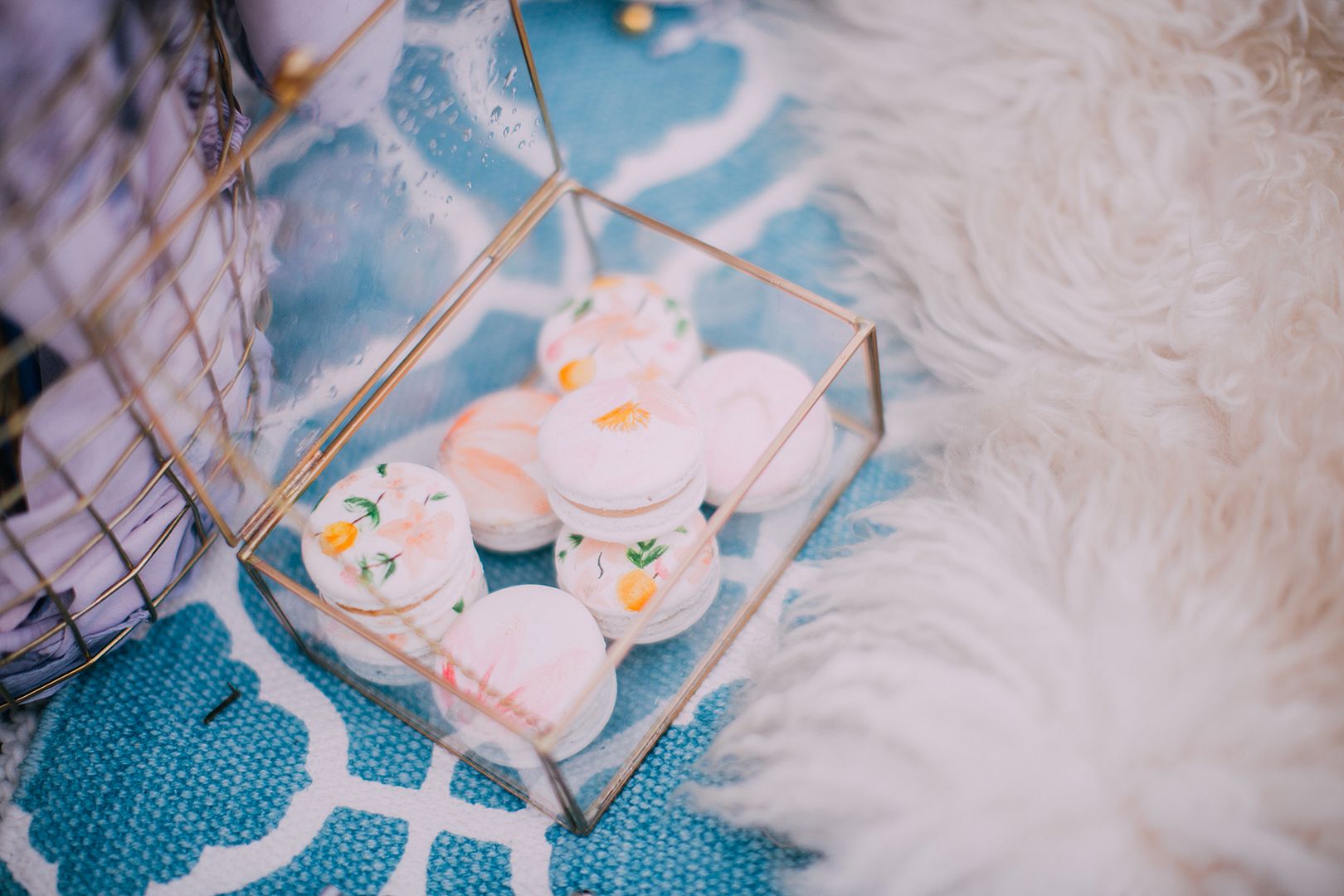 Handpainted macarons 'cause that is the way I roll. (PS: you can totally see the raindrops right? T_T)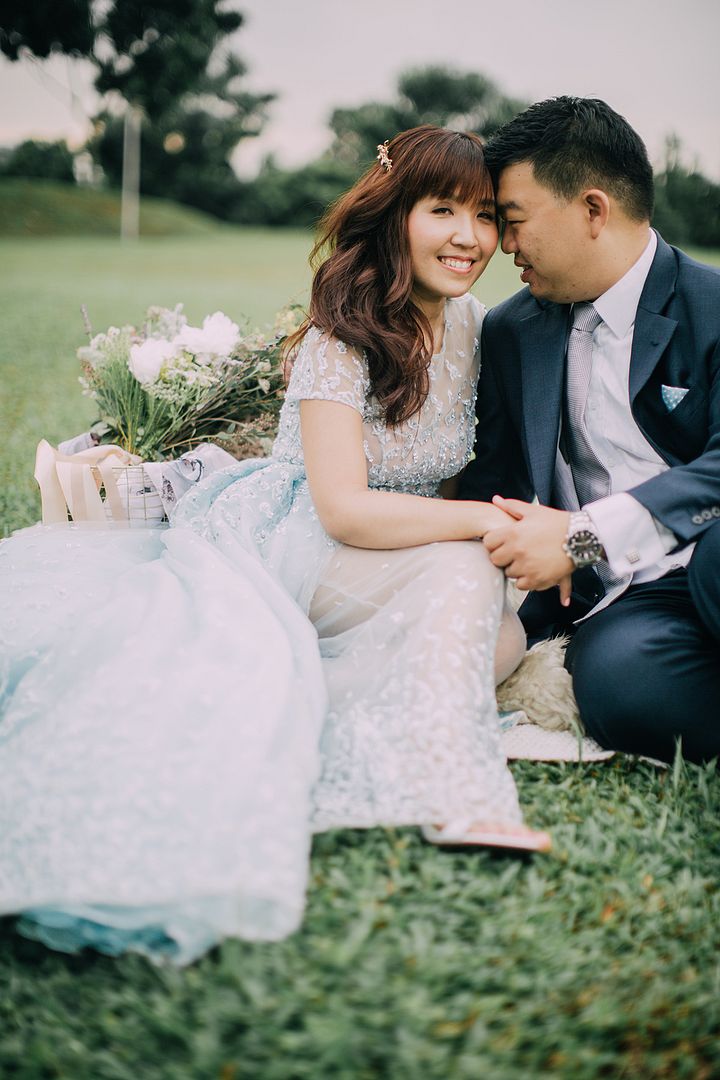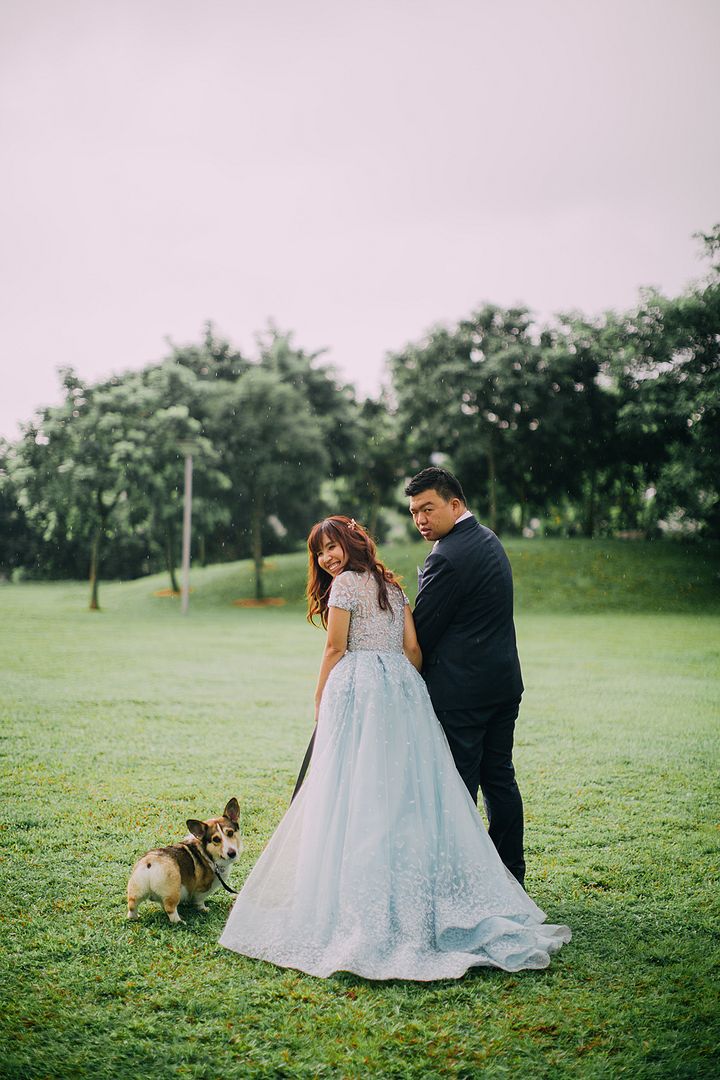 LOVE LOVE LOVE my dress!
PS: I am planning to let it go to another loving owner though, email me if you are interested!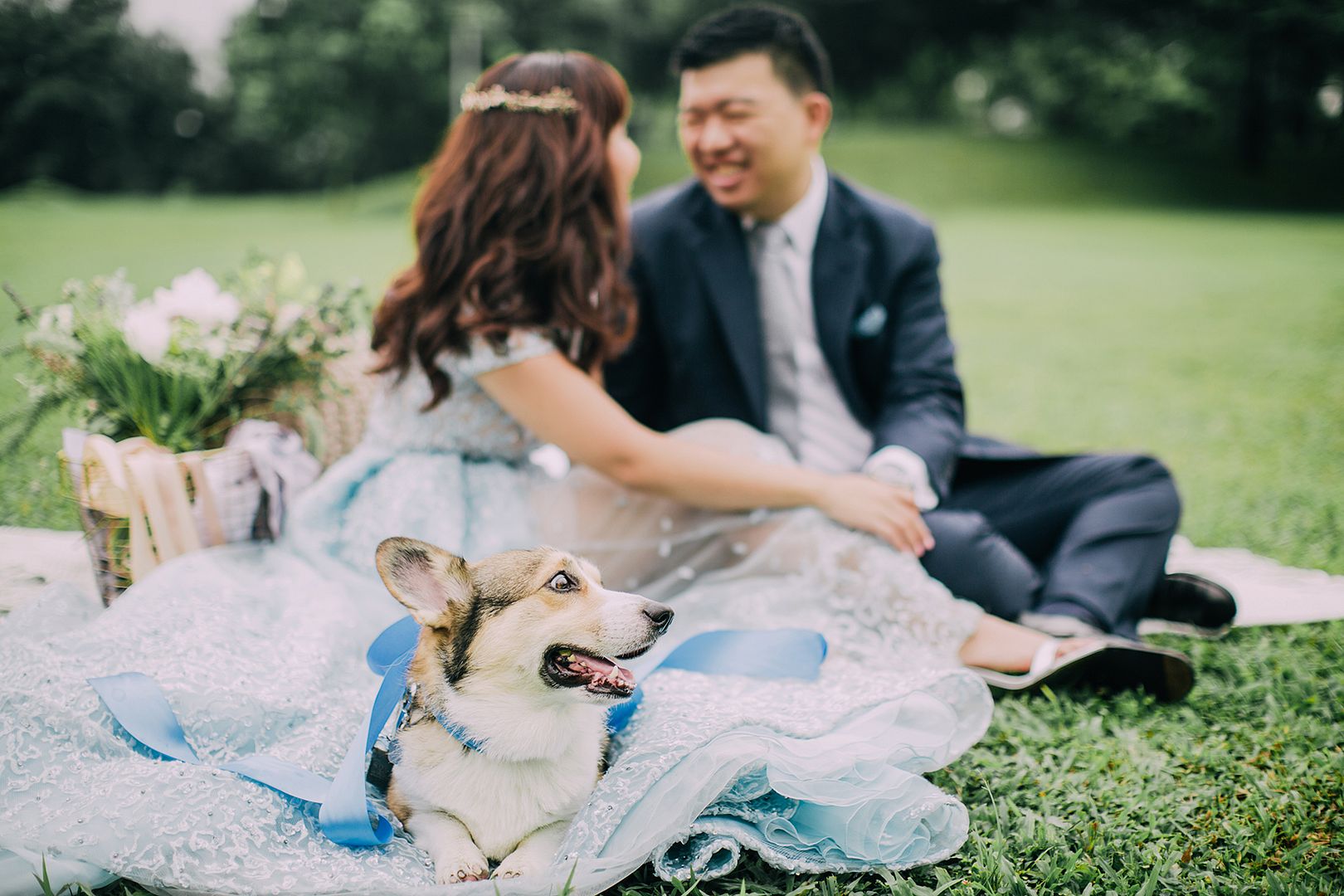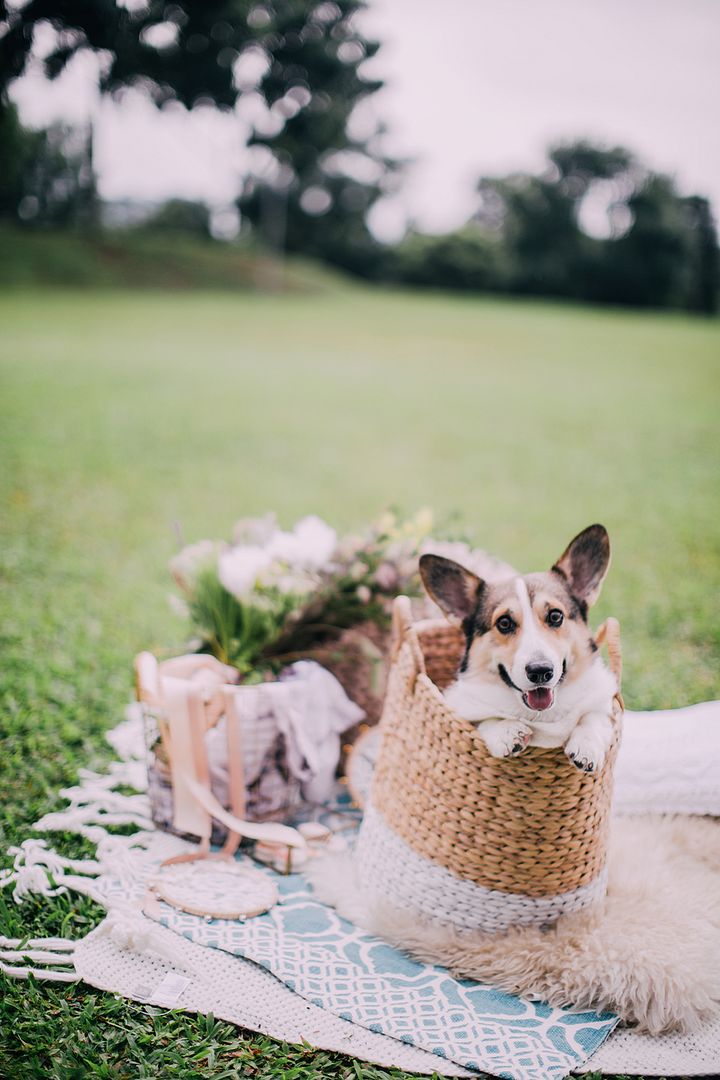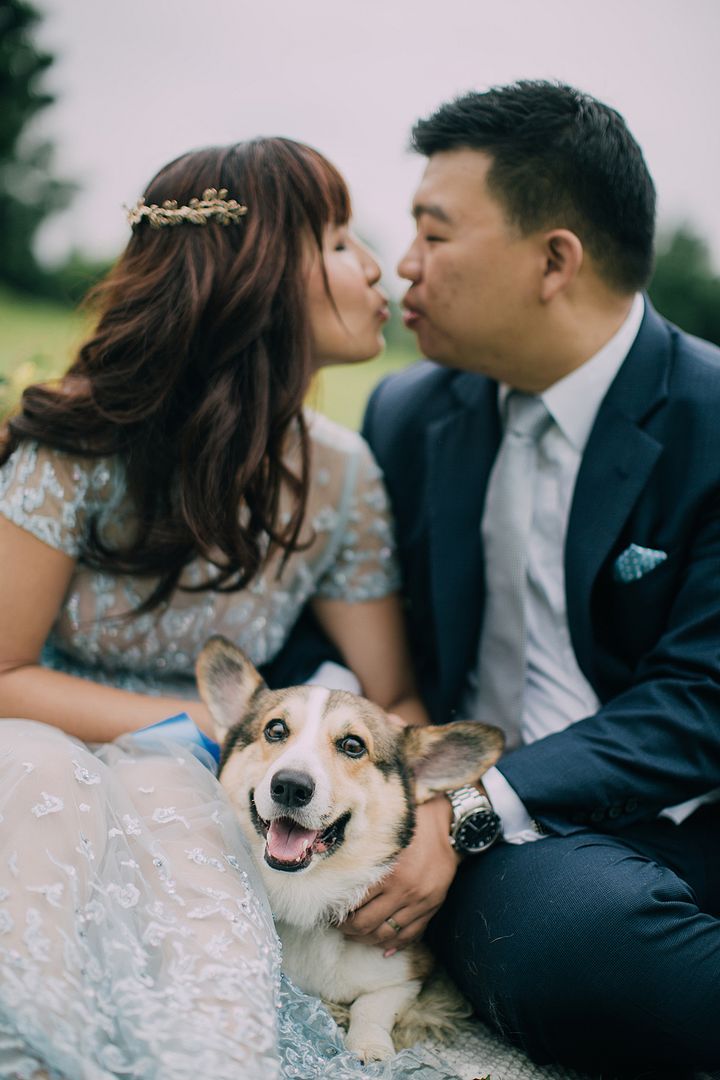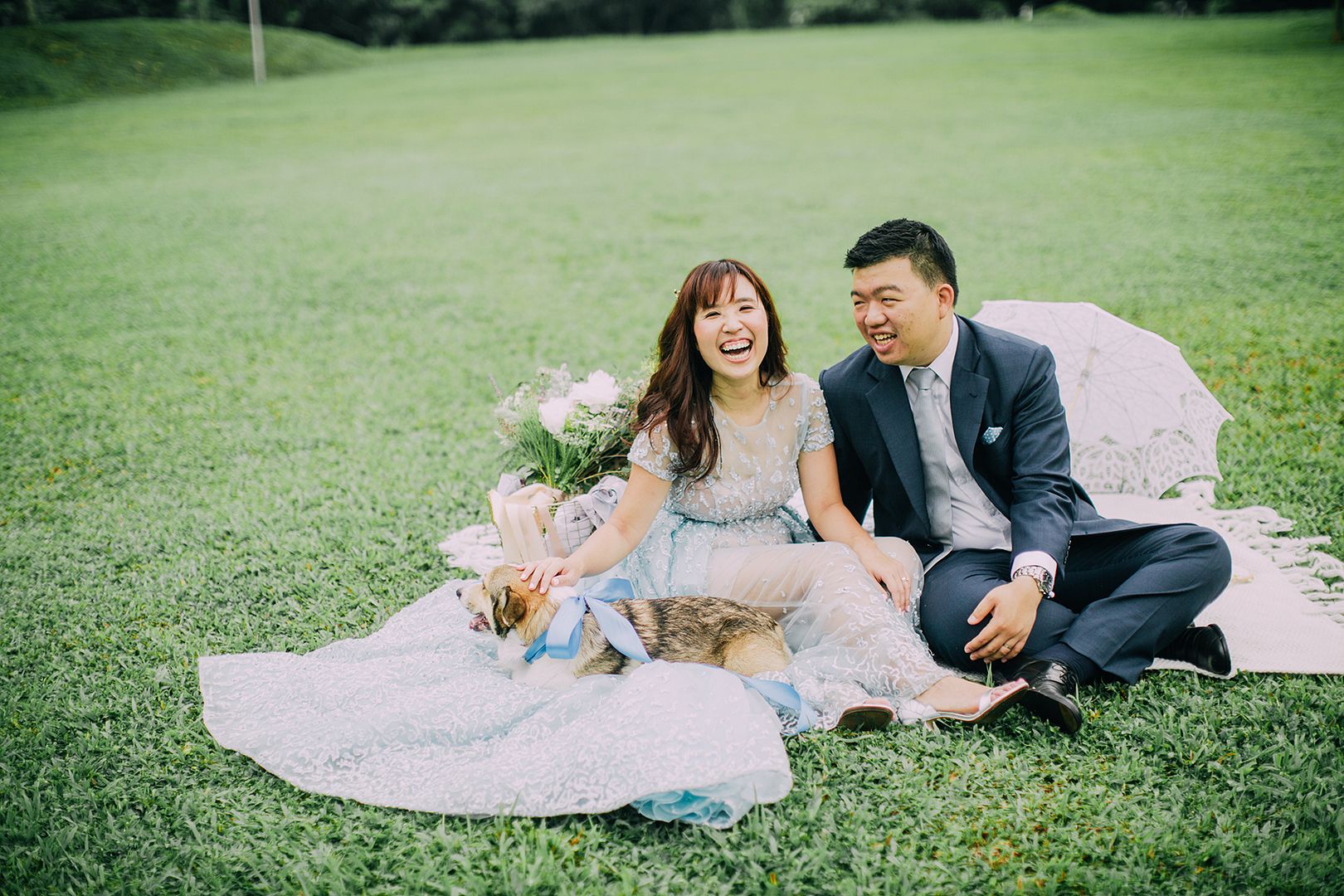 So much feels going through these photos again hehe. Part II coming up next!