Hi everyone, I am back with the second part of our post-wedding shoot! You can read about Part I
here
.
As mentioned in Part I, it started raining 20 minutes into our shoot. T_T We still persevered with the first look (the gown you see in the previous post), but by the time we lugged back all the props into our condo (in the rain, no less!), hubby and I were already feel quite down and frankly speaking, exhausted. Dejected, I actually suggested to just call it a day. 'Cause the rain was really quite a mood-dampener, and I felt bad for putting hubby through it.
Thank god he and our photographer (I love you,
Jane
!) were incredibly supportive and encouraged me to go on with the shoot. If not you won't be able to see the beautiful photos below. T_T
As usual, ENJOY!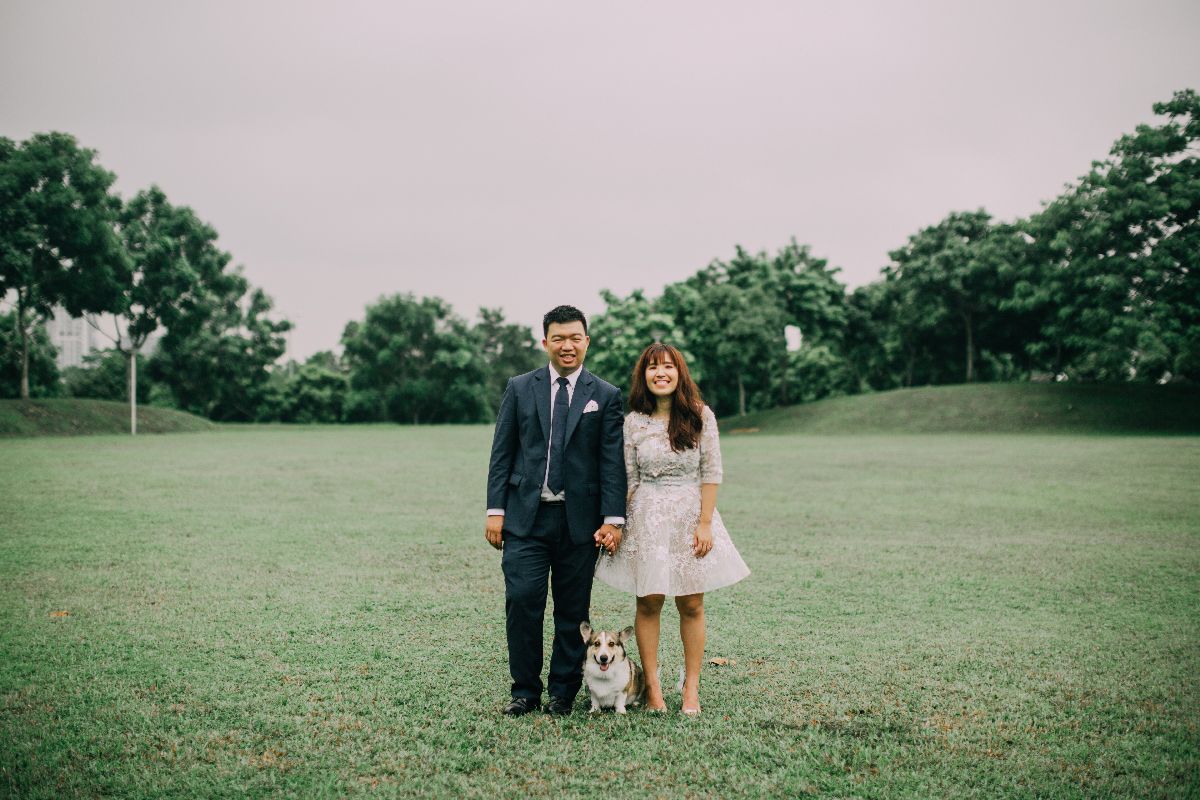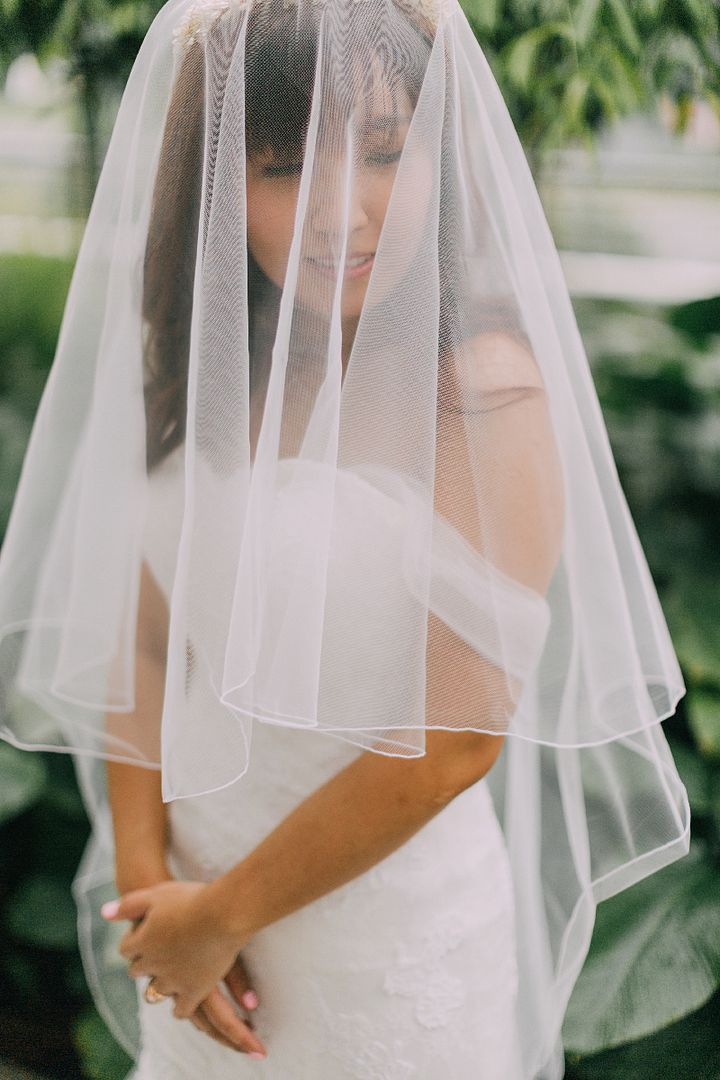 I actually never got to wear a veil for my wedding.
*sniff*
Long story, but I wasn't allowed to for my ROM (as hubby was in mourning), and we didn't have enough time during the wedding reception for me to change into my white dress. So this photo is actually more meaningful to me than you know... :')
Crystals and lace Valentinos.
I got these crowns a few years ago, always intending to use it in my engagement shoot!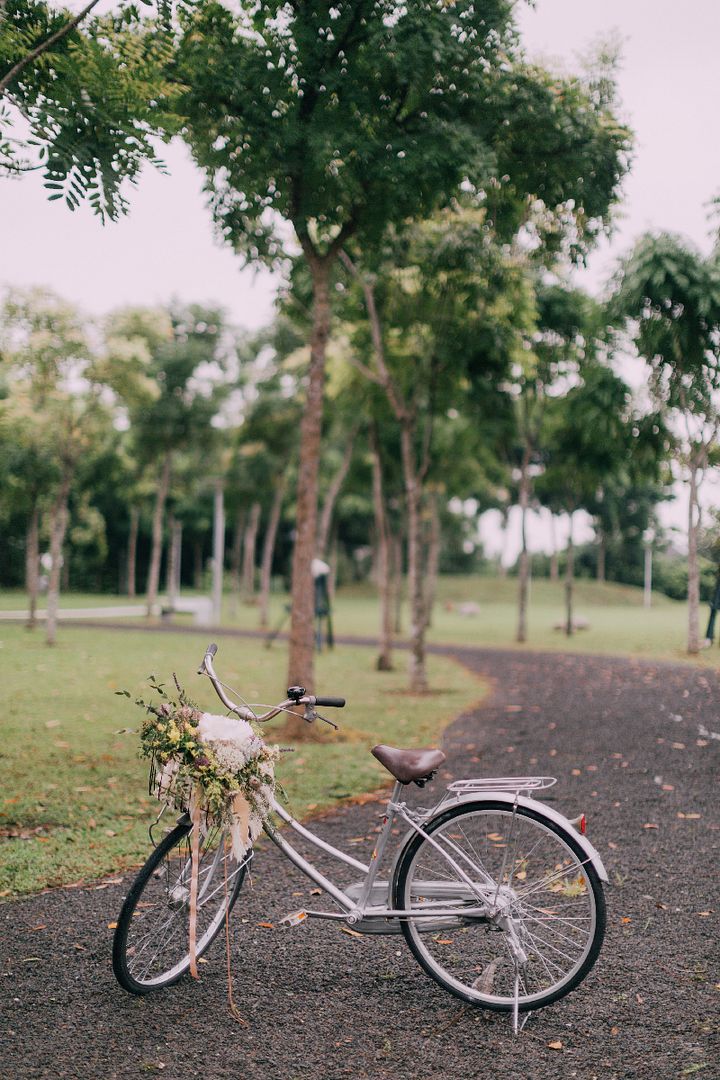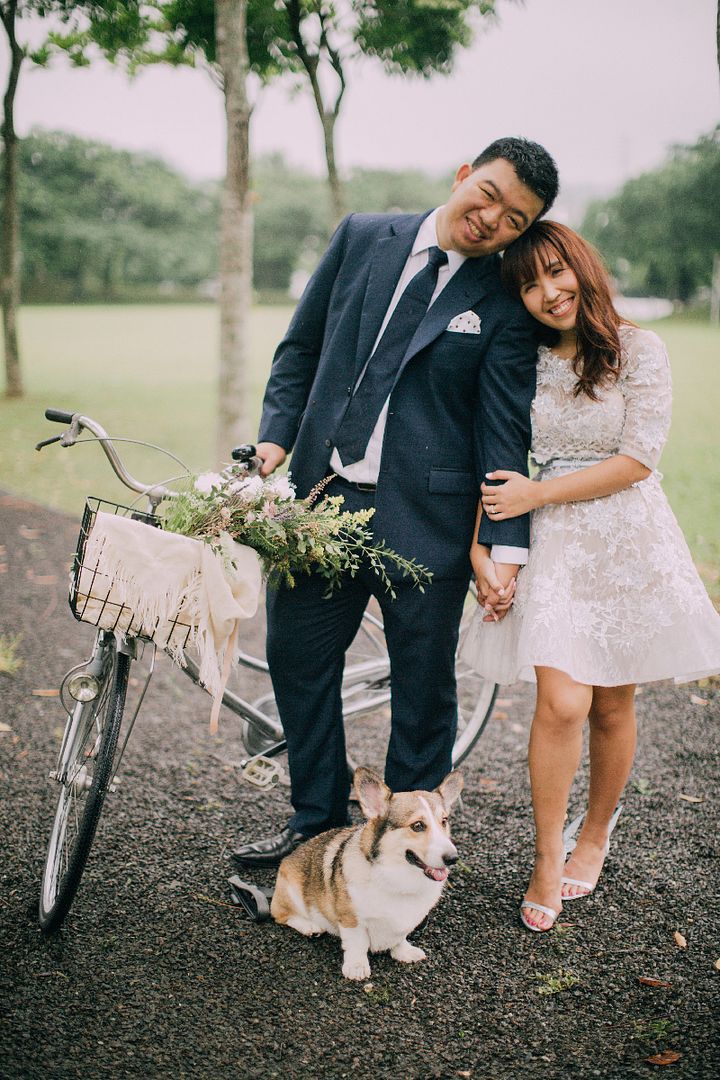 For my second look, I wore my white gown (the same one I wore for my ROM!); and for my third look, I went for an ice blue embellished short dress. I originally intended to wear this short dress for dancing during the wedding reception, but I found another dress instead, HAHA. Story of my life! :P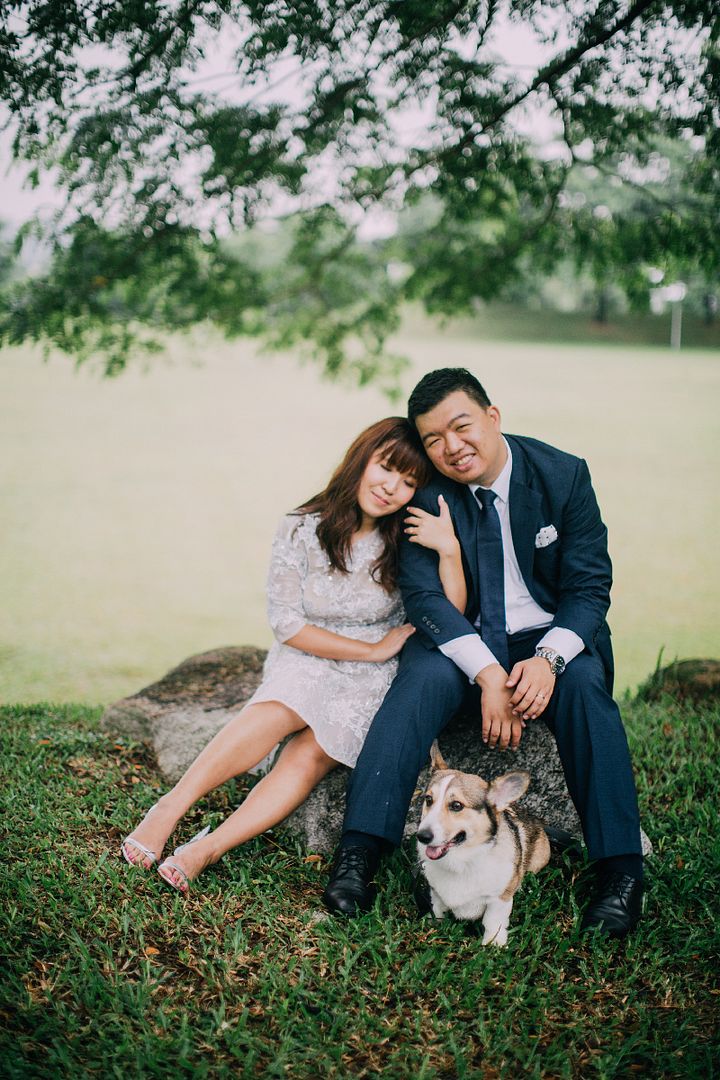 One closed eyes, one looking at camera, one looking at dunno where.
*sweat*
LOOK AT THE DETAILS OF THIS DRESS!
The base is very structured organza, with a french lace overlay, and then covered with more lace patchings, lattice lace and floral appliqué... EXQUISITE.
I got this from a bridal shop at the Wedding Street in Guangzhou by the way-- it was love at first sight!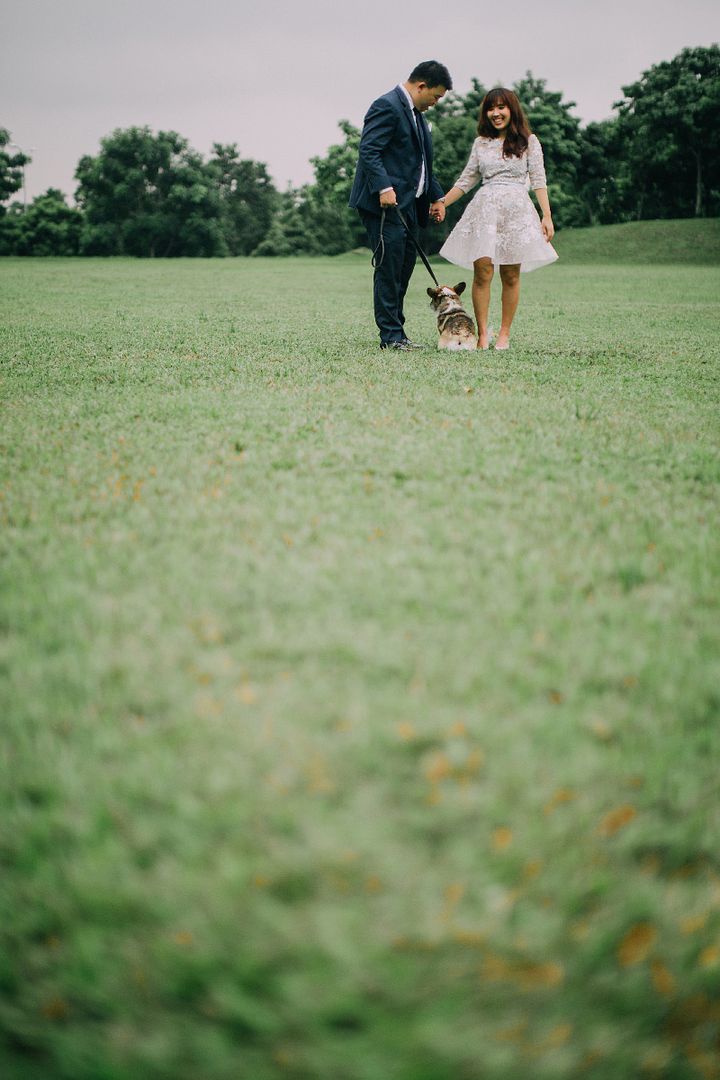 Giggling away 'cause look at my stupid dog-- facing the wrong side to the camera as usual!!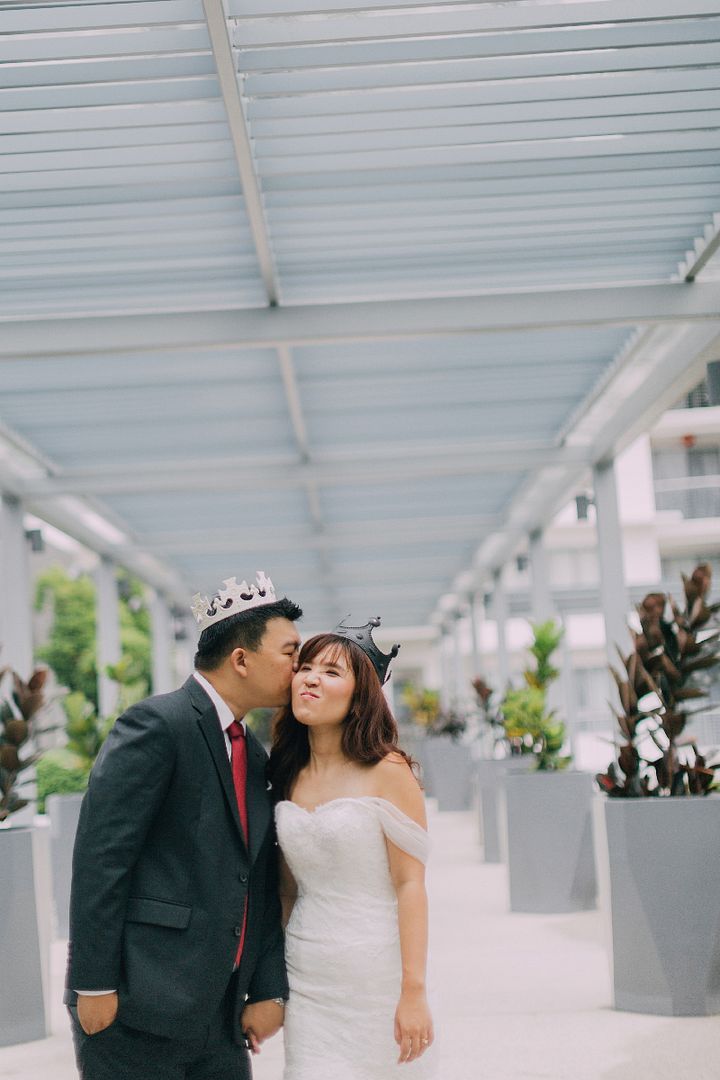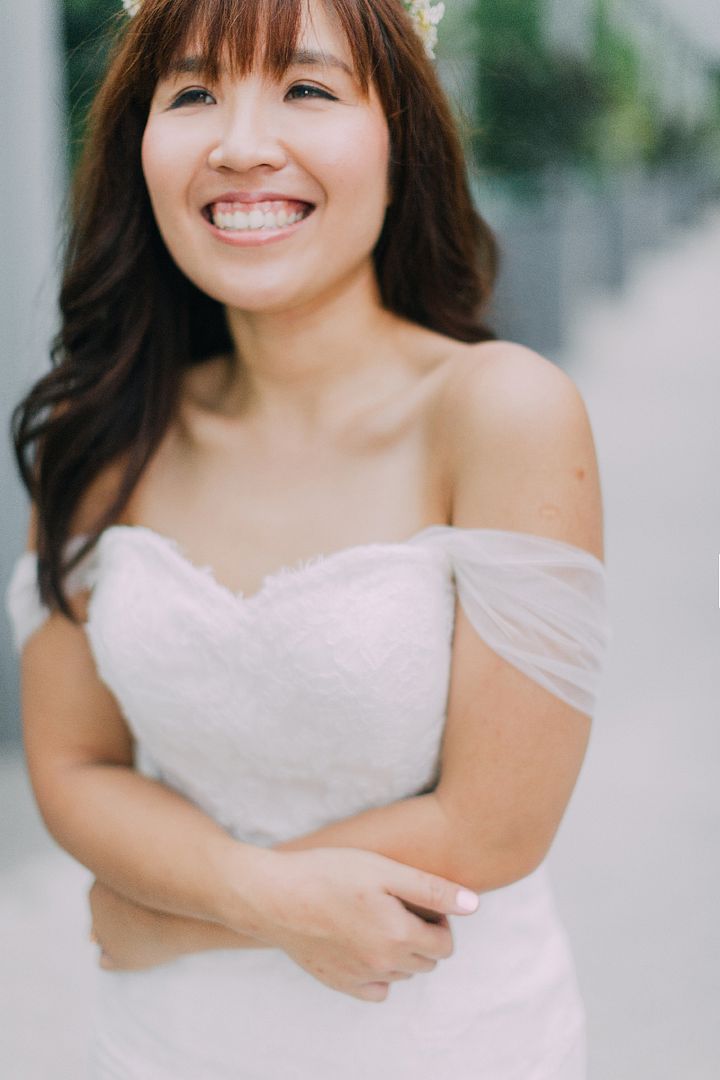 My custom gown came with detachable tulle off-shoulder sleeves (can be worn as capsleeves as well). For my ROM, I wore it strapless. :)
Big love for this candid shot!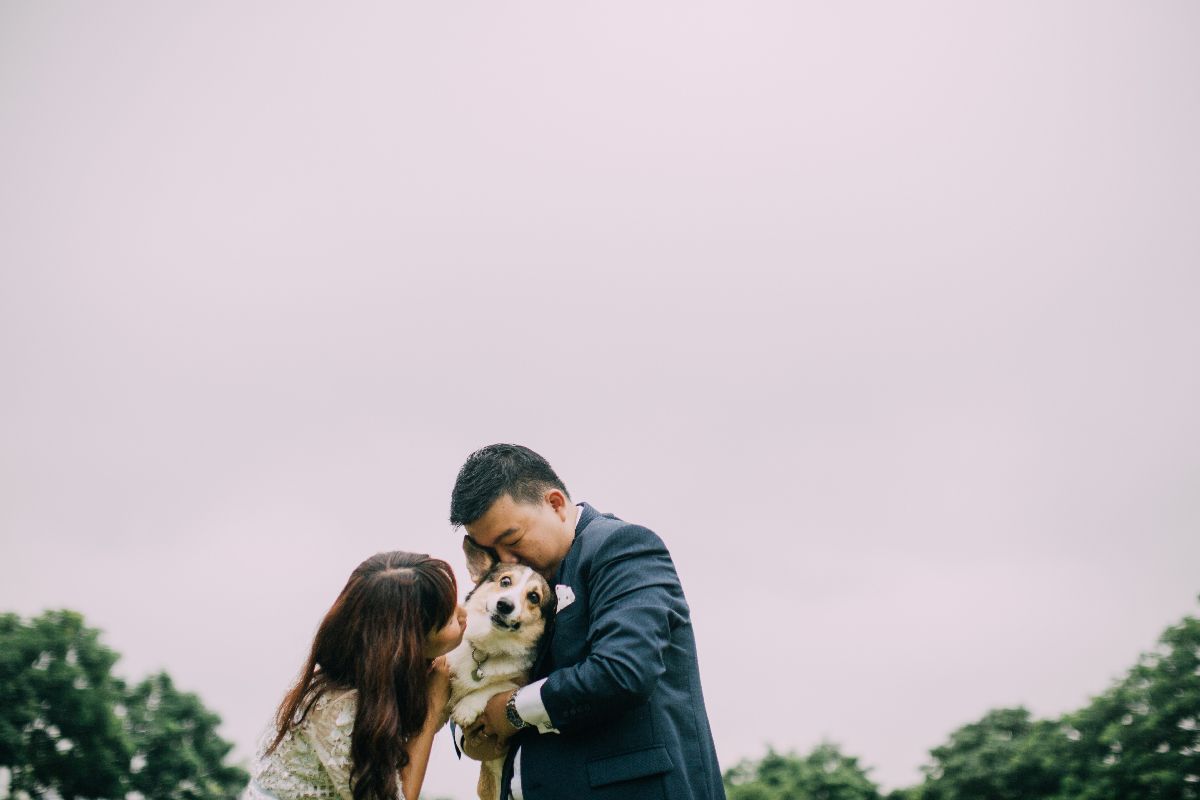 DERP!!!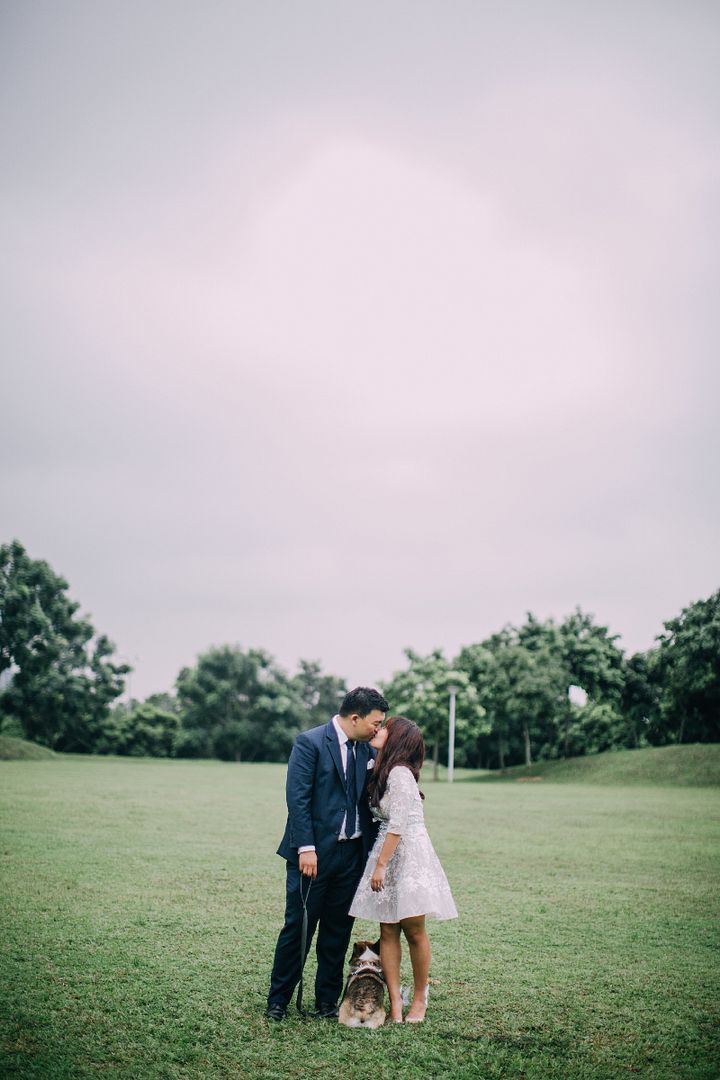 OMG this dog still facing his butt to the world...
*face palm*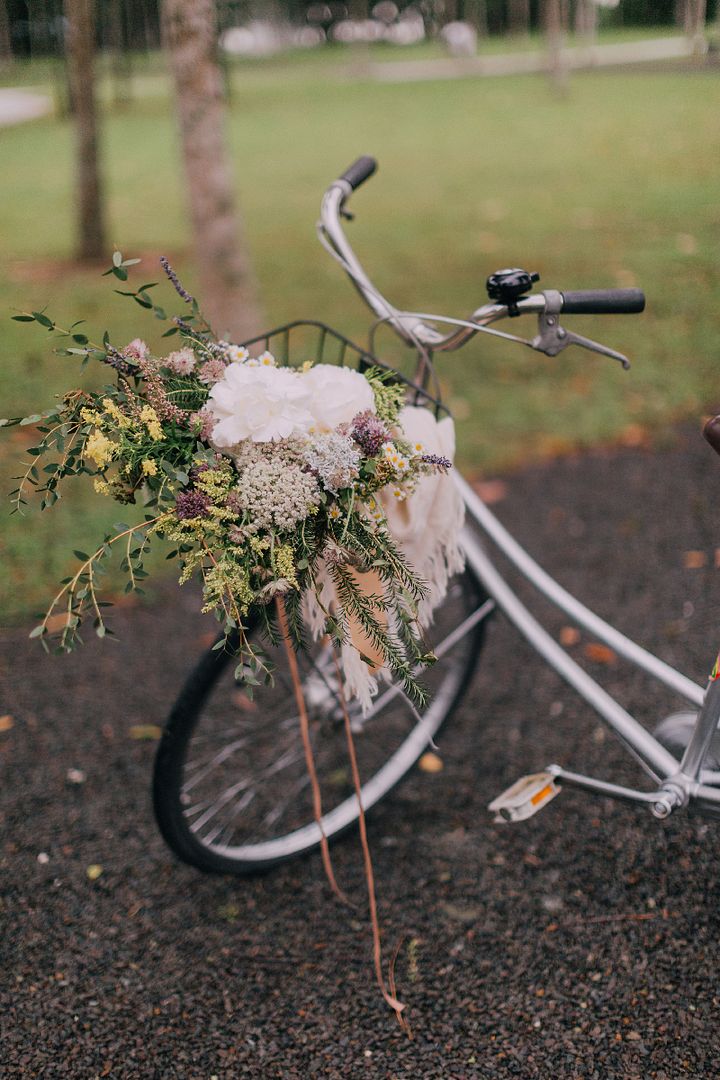 Loving my rustic bouquet for the day. :)
By the way, you might notice that I am wearing my Sophia Webster heels without the ankle straps here... I lost one side of the strap while we were shooting for the first look. T____T I told you it was quite an episode setting up and shooting (and packing up!) in the rain!
Does anyone know where I can find some silver ankle straps? T___T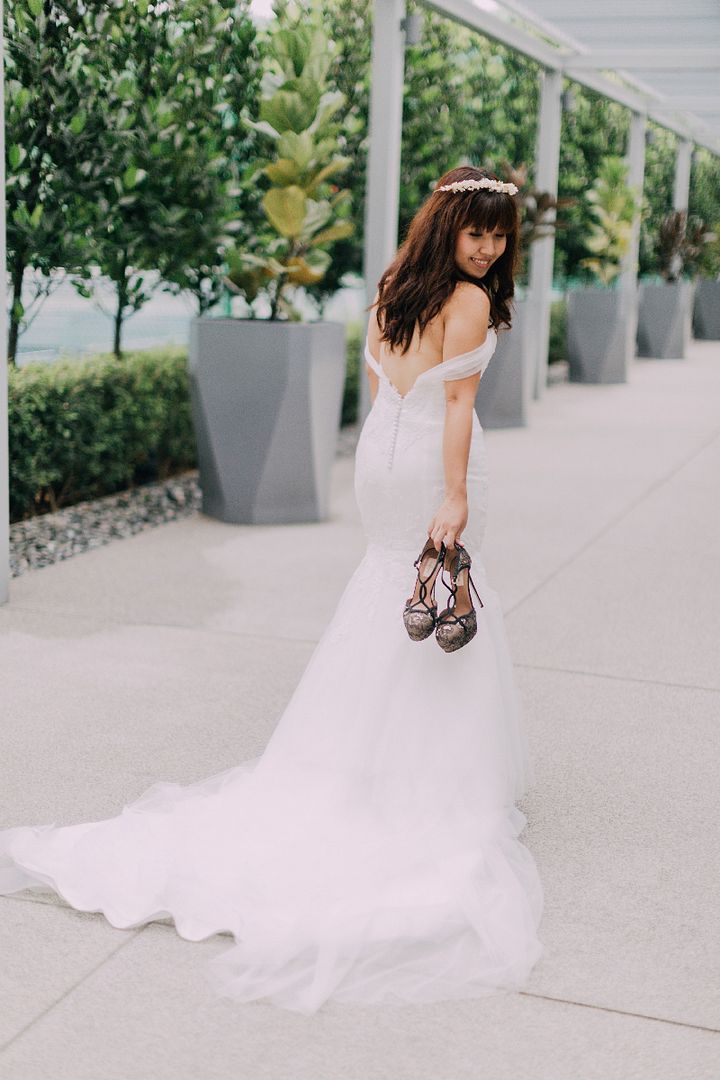 The back of my gown. I wish I have more more photos of the details on my dress!
*wails*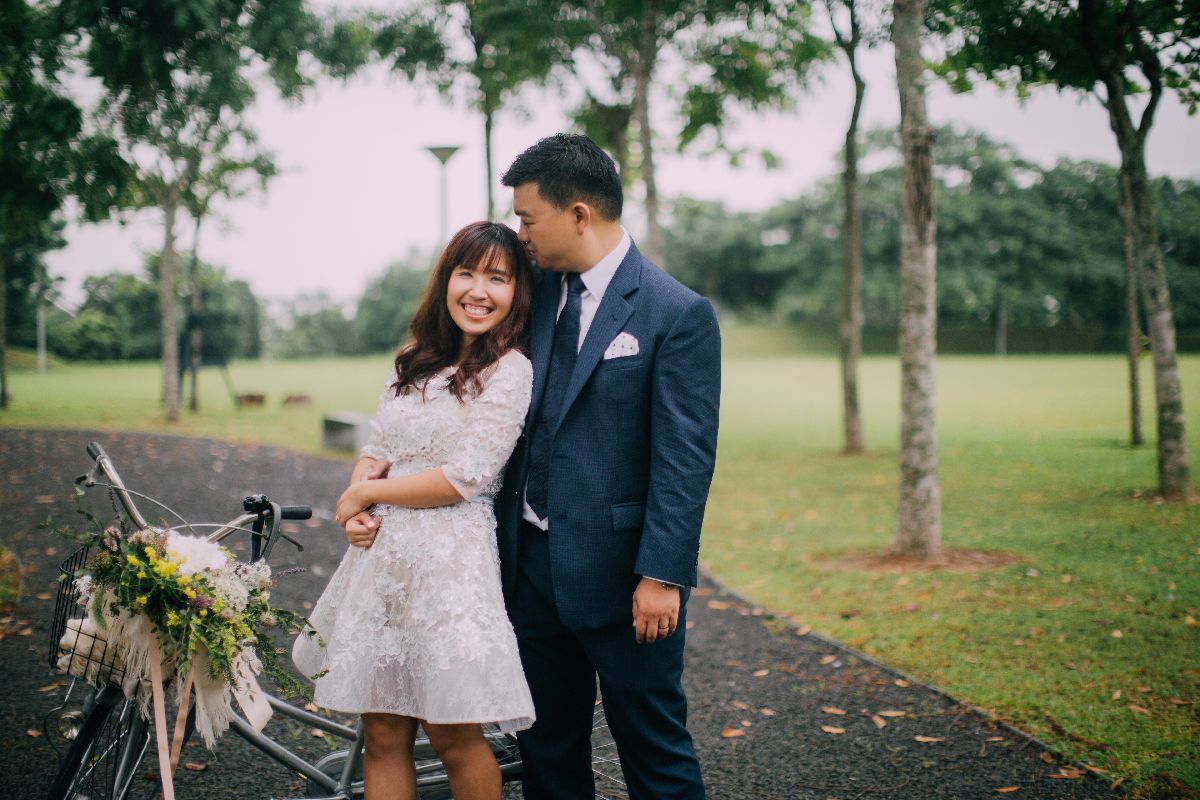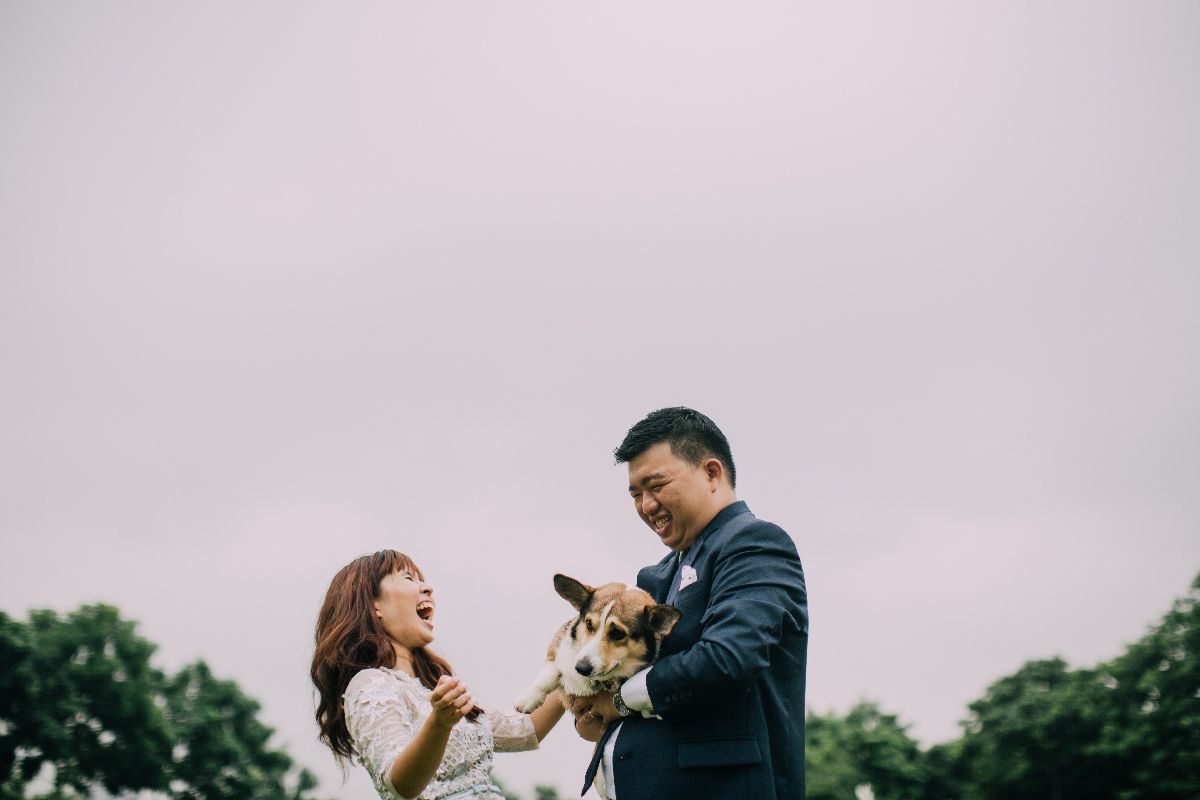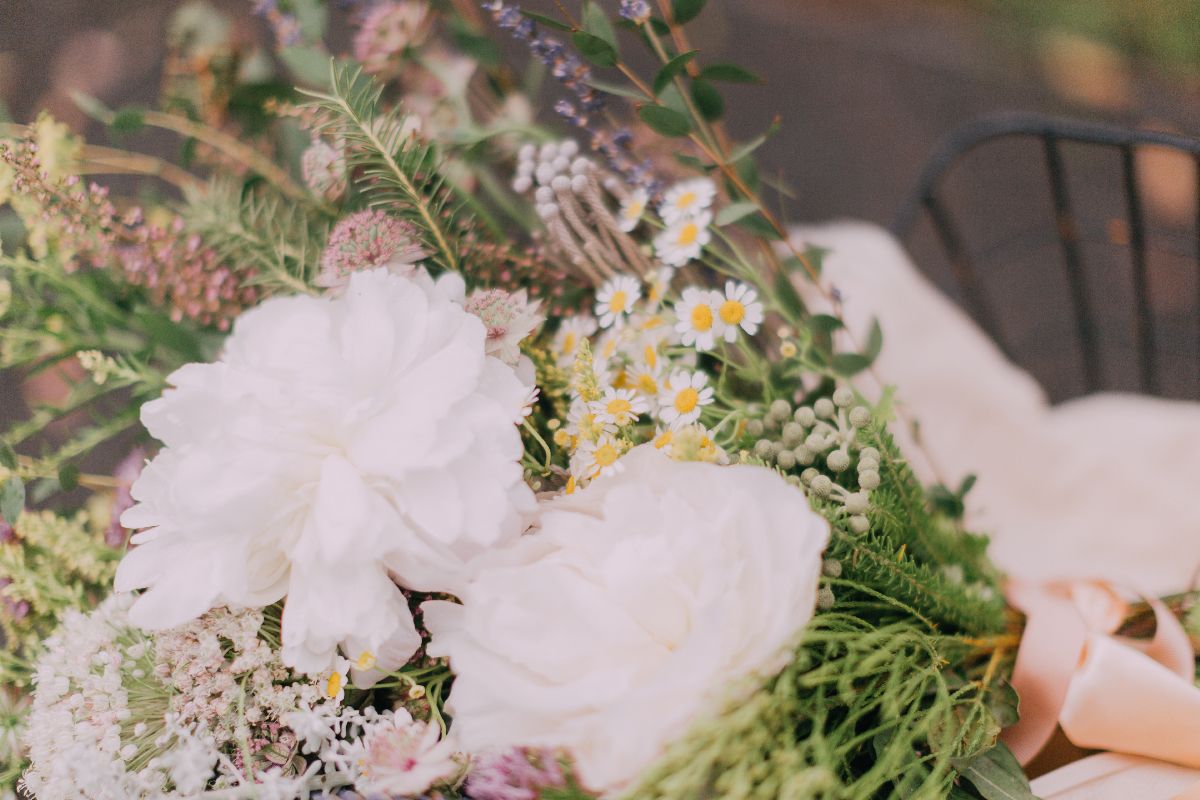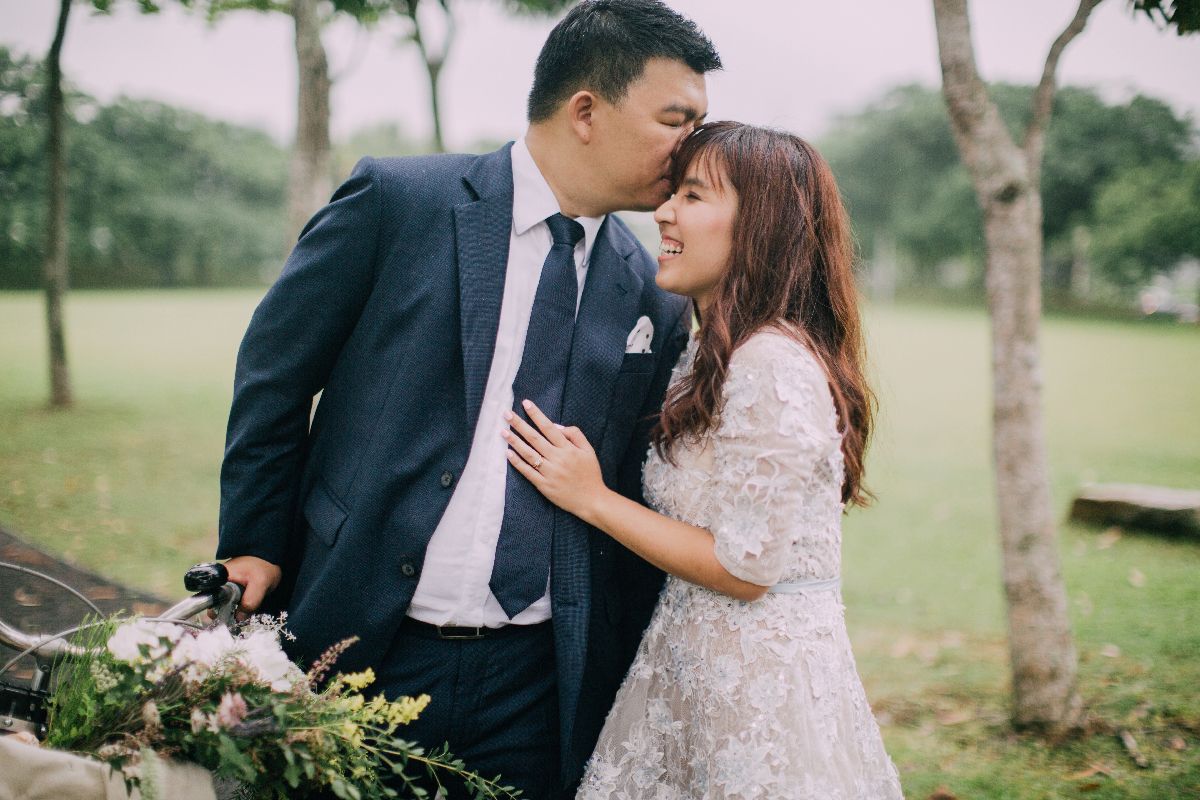 That's all for our post-wedding shoot! It was incredibly fun to do it-- even if I *almost* didn't go through with the entire shoot. Pretty sad that it is over, but I am working my charms on persuading hubby to do an anniversary shoot each year...
*wide-eyed innocence*
HAHA!
PS: I will be blogging about ALL the planning and details of my wedding after this, hope you guys enjoy it! :)